It's hard to find budget-friendly wedding venues, and you always wonder if your wedding will go over budget. Although the idea of having a town hall wedding might be approaching fast, there is no need to worry. We've prepared some tips to help you find an affordable wedding venue. Here we go!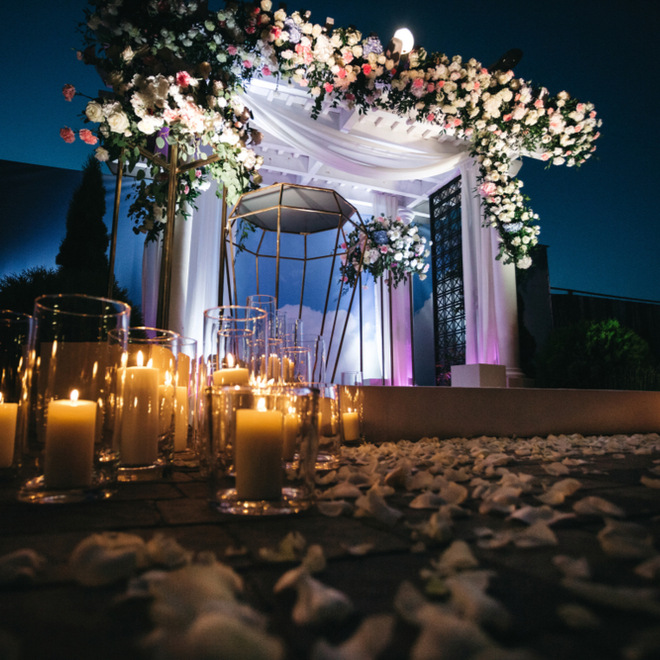 1- Pick a Wedding Date Outside The Peak Season
One way to lower your wedding expenses is to select a wedding date that's not within peak season. In Canada, late summer and spring are the most popular seasons to get married, and most of the weddings take place in April and August.
Choosing a less expensive time of the year will help you keep your costs lower while still booking the venue and vendors that you want without too much trouble. You can find many cheap winter wedding venues in your cities, such as intimate restaurants, elegant banquet halls, glamorous ballrooms, and many more.
If you want to throw a cheap outdoor wedding but the possibility of rain worries you, you can have a tented wedding and combine the safe feeling indoors with beautiful views of the outdoors.
Wedding Venues Discounts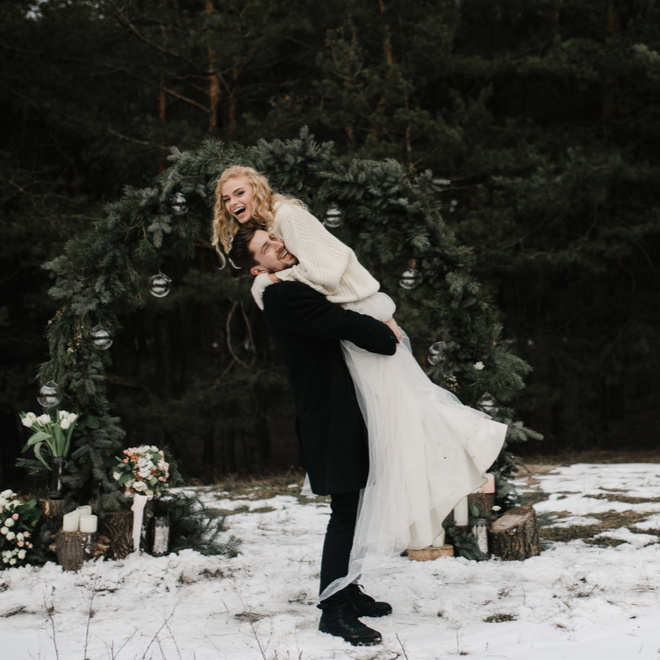 Everything you need to know before throwing a tent wedding is in this article: The Ultimate Guide to Planning a Tent Wedding
What about a winter wonderland wedding? Here's how it works: Say Yes To A Winter Wedding With This Guide
2- Don't Do Saturday Ceremonies
Most couples choose to tie the knot more on Saturdays in Canada than any other day. It means that booking a venue for this particular day of the week will cost you more because of the high demand.
For example, if you decide to get married mid-week, let's say Wednesday afternoon, you can negotiate a better price for your venue than the couples exchanging their vows on Saturday. In short, if you tie the knot in the off-season, you can have a perfect day at a very reasonable cost.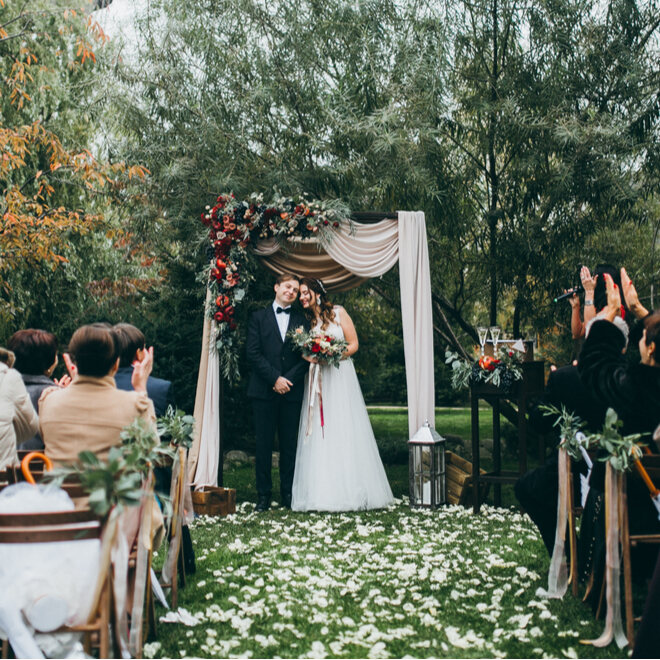 Need more info on wedding ceremonies? We've got it all here: Everything You Need to Know About a Wedding Ceremony
3- Look for Unusual Locations
If you don't want to spend most of your savings on your big day, one of the best things you can do is look for more affordable locations outside the city centre. Canada is the ideal location for doing that since it has some of the world's cutest suburbs and small towns.
You can have a mountain wedding with fabulous views at one of the beautiful resorts in the winter. Also, you can search for cheap country wedding ideas for the summer, such as having a cottage, barn, or winery wedding.
Last but not least, you can also have a beach wedding in relatively cheap venues near the city centre. Doing this allows you to benefit from lower prices while getting to enjoy a beautiful location for less of the cost you would pay for the venues in the centre.
For an unforgettable beach wedding overlooking the deep blue waters, don't forget to check out this article: Beach Wedding 101: Introduction to the Perfect Wedding
We've got the perfect article for those who dream of a laid-back celebration in the countryside: Country Wedding Ideas: 10 Must-Haves
4- Go Non-Traditional
If you're thinking about having a non-religious ceremony, you should be able to find many non-traditional venues like estates, vineyards, bed and breakfasts, art galleries, botanical gardens, and more in Canada.
These types of venues are less pricey and far less booked than getting married in a place of worship. You'll surely find the ideal setting for your most special day, whether you envision a rustic ceremony adorned with flowers or a cocktail wedding reception at a vibrant rooftop.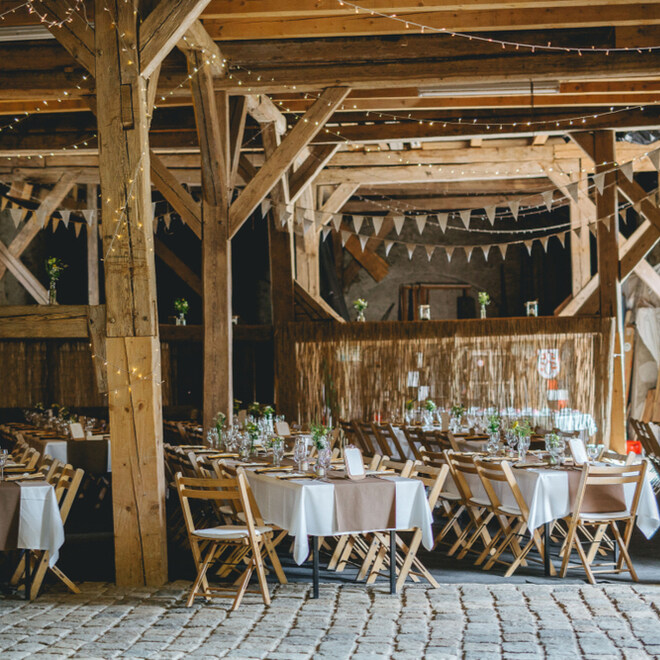 Have you fallen in love with rustic weddings and want to learn everything related to it? This article might be perfect for you: Your Guide to Hosting a Beautiful Rustic Wedding
Interested in an art gallery wedding? Here's what you need to know: Tips for a Fabulous Art Gallery Wedding
5- Only Invite Close Friends and Family
Full guest lists that are hard to manage are one of the biggest no-nos of budget-friendly weddings. For a more affordable wedding, you should only invite the people who you want on your special day.
Find a relatively cheap wedding reception venue and stick with a 50-person reception. If you still want to celebrate your marriage with everyone, you can have a huge backyard party a few weeks later.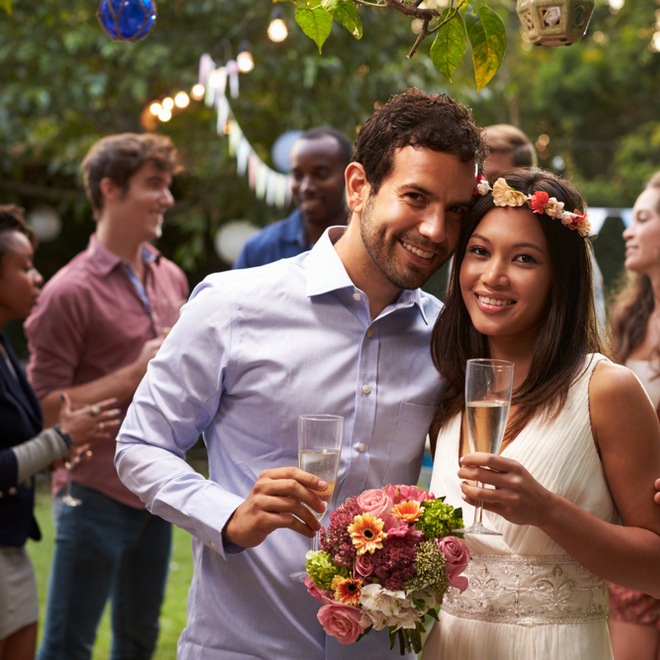 When you're on a tight budget, a micro wedding might be the perfect fit: Micro Wedding - What Is It and How to Plan Yours
6- Focus On What's Most Important
Your ultimate wedding vision probably involves the best of everything, from top-notch wedding catering and award-winning restaurants to the most luxurious venue in your city and the best wedding band for unlimited fun. But in reality, you can't get everything you want, and you need to compromise.
It would help if you decided on what's most important for you. Is it the view, the capacity, or the location? Is the ambience and decorations of the venue a priority? With these types of things in mind, book the ideal venue that meets your needs.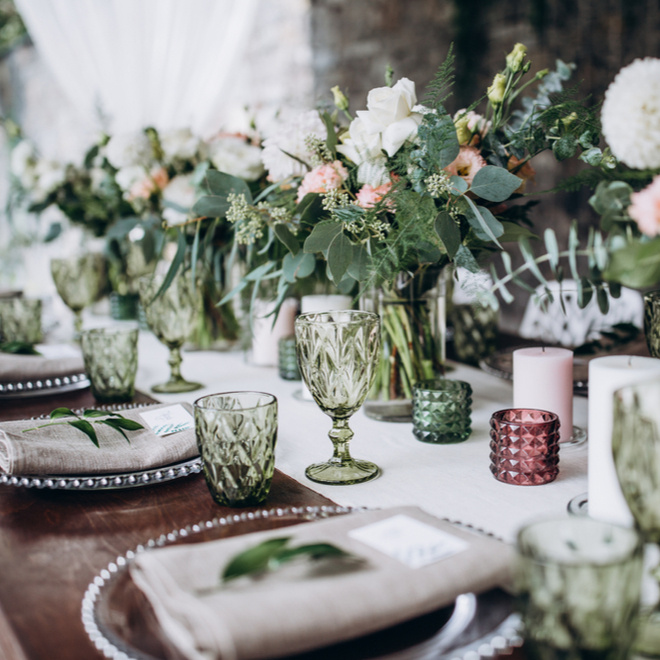 7- Ask About Special Packages
Most wedding ceremony and reception venues offer a range of wedding packages created to suit different budgets. You can customize these packages according to your needs and preferences. By excluding some services, you can save a good amount on your expenses. For example, instead of having a 4-course meal, you can make it 3-course or only serve cocktails.
We recommend going all-inclusive. These packages include everything for a complete celebration, from wedding decorations to food, provided by the venue. By choosing one, you can get amazing deals and discounts instead of visiting vendors one by one. You can also check elopement packages provided by various venues if you want to get married fast and cheaply!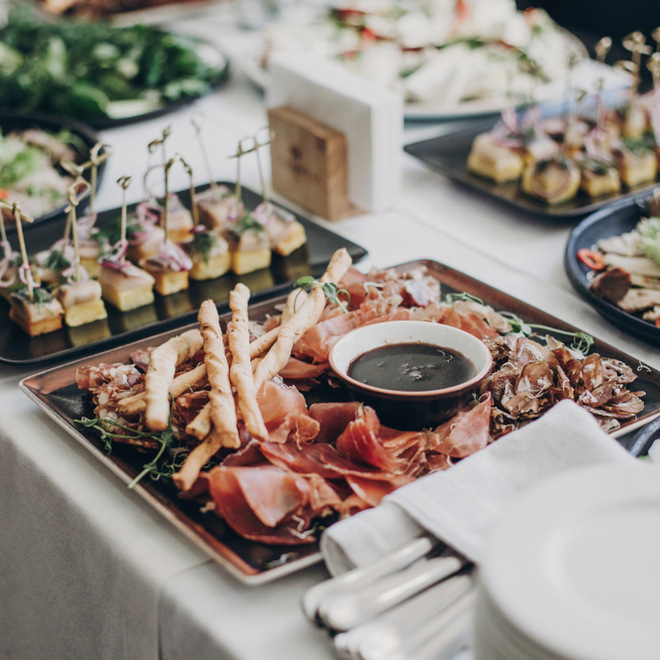 Check out this article for more info on elopement packages: How to Elope: Step-by-Step Guide
8- Shorten the Reception Time
Most wedding reception venues make their pricing per hour. Traditionally, most receptions last between 5 to 6 hours, with different activities taking place each hour. So, shortening your wedding reception by one or two hours can help your wedding budget a lot.
You can remove some of the activities from the traditional schedule and add whatever you want. Every wedding and every couple has different needs and preferences.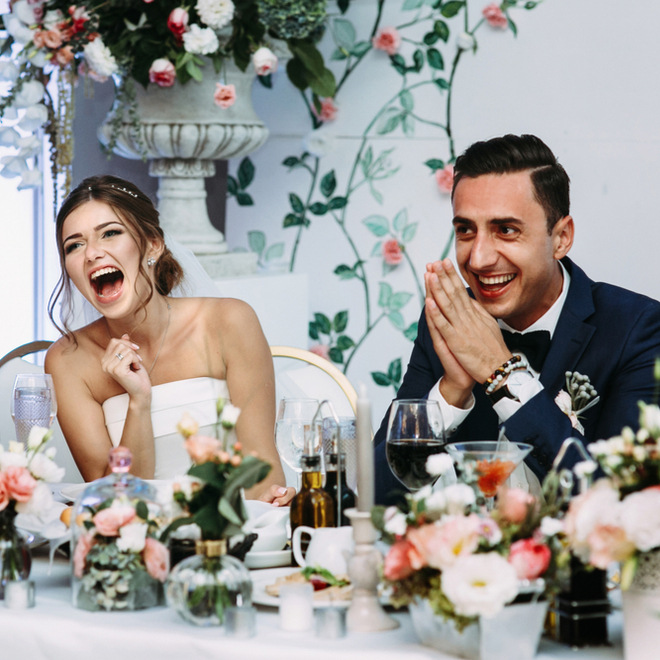 If you want to get more information about wedding reception programs and more, this article could be a perfect read for you: A Complete Guide to Planning a Personalized Wedding Reception
9- Bring Your Own Alcohol
Find a venue that allows bringing your own alcohol. These types of venues are typically called BYO venues, and you can find out whether they have such a policy on their WeddingHero's profile pages or by asking the venue when you're taking a tour of the space.
Bringing your own liquor cuts costs greatly, and for that reason, many budget-savvy couples choose to serve from their own bar at their reception. You should decide what kind of bar type you'll create -open or limited- and what you'll serve – beer, wine, cocktails, liquors, etc. Then it would be best if you started stocking it by tracking the discounts and deals.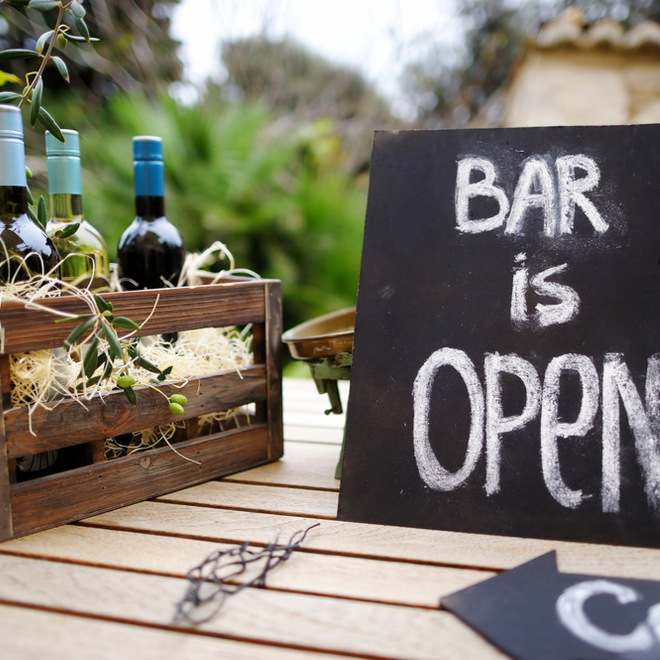 10- Find A Venue That Includes Most of What You're Looking for
Wedding decorations make up a large part of the wedding budget. They can be everything from wedding flowers to table cloths. So, finding a venue that is already beautifully decorated and has all the basic items you need will contribute to your budget a lot.
Some of these venues might be your favourite restaurant, nearby banquet hall or ballroom. The types of venues that are experienced in hosting weddings will probably have more of what you need, such as cutlery, chairs, linens, glassware – the list goes on. With one or two cheap wedding decorations here and there, such as flowers and centrepieces, you can easily elevate your venue.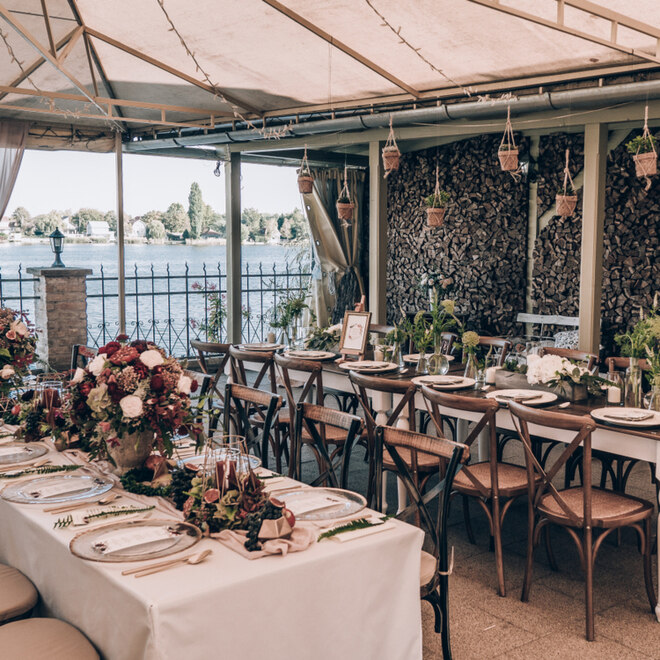 11- Combine Ceremony and Reception Venue
We saved one of the most important pieces of information for last. Most couples choose to hold their ceremony at a church and their reception at a different reception venue in Canada. But this might not be the most budget-friendly option for many couples.
If you want to minimize your expenses, we strongly suggest finding a relatively cheap wedding venue that will both host your ceremony and reception. By doing this, you also won't have transportation expenses since you won't have to move your guests to a different location.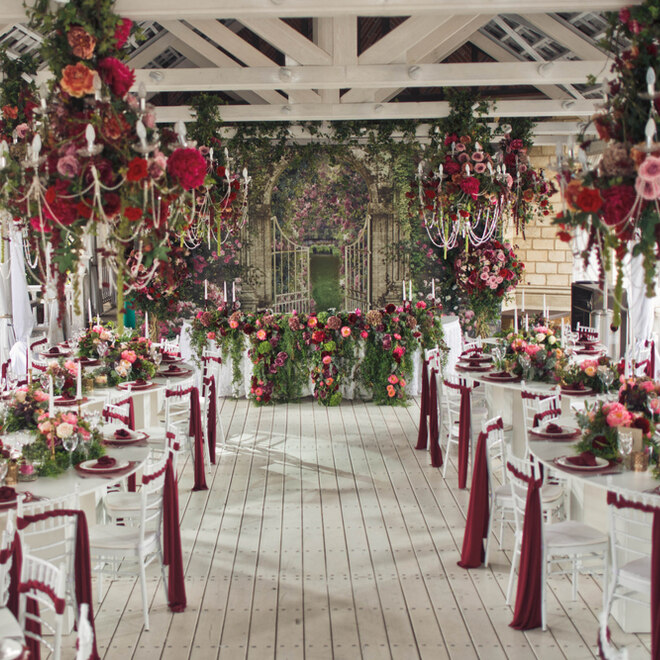 Beautiful lakes, a big amount of wilderness, some of the most visited attraction of Canada, including Niagara Falls, Ontario offers some of the best outdoor settings for a fairytale wedding. You can find many relatively cheap wedding ceremony and reception venues to choose from in this area. Start now since you want to have enough time to evaluate several of cheap wedding venue options.
If you're stuck asking yourself, "how can I find cheap wedding venues near me in Toronto?" No need to worry, since this diverse city has something for every type of couple and budget. Using the tips we've listed above, you can easily book many relatively cheap luxury wedding venues!
Alberta's largest city, Calgary, offers beautiful views, fantastic national parks, quiet rural parts where people can enjoy themselves and relax. You can easily find many relatively cheap garden venues and other types of ceremony and reception venues in this culturally and historically rich city!
Vancouver is a perfect place to throw your wedding with its amazing urban beaches and gorgeous mountain backdrops, busy cultural life, and mild temperatures throughout the year. This city offers you everything you could need at affordable rates, from beachfront restaurants to rustic barns and cottages!
With its amazing dining scene, museums and fantastic national parks, Ottawa offers a wide range of affordable venues. Be it an elegant ballroom or a lakeside restaurant; you can find everything you want in Ottawa!
That's it for this article. Now that you've got all the info, you're ready to start looking for a wedding venue that fits your budget. Find great deals on wedding venues with WeddingHero. Host the wedding of your dreams at affordable prices! Don't forget that we're with you at every stage of your wedding planning process!