The Distillery District is a unique area of Toronto that is home to many creative businesses and has an industrial heritage. The boutique district is one of the most popular destinations among engaged couples, and that is no surprise. It's now time to delve into the world of distillery districts wedding venues and see what they have to offer!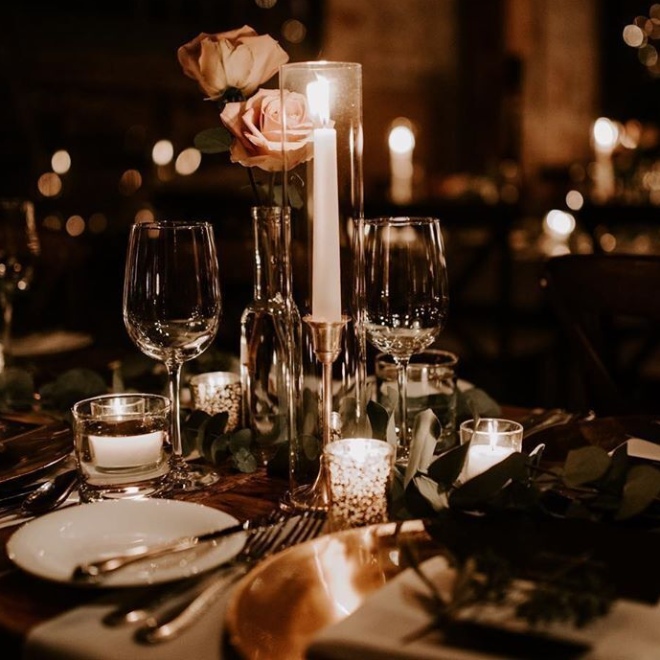 1- Fermenting Cellar
With a maximum capacity of 750 people for a dinner wedding, and 400 for a cocktail wedding; the Fermenting Cellar has been an icon of the Distillery District for ages. Built-in 1898, the venue is decorated with lofty vintage surroundings and a rustic atmosphere. Using top-notch decorations and high-quality utensils and cutlery, the venue is very flexible toward any wedding theme.
The services include a full wedding package including a wedding planner team, a hospitality theme, built-in stages, equipment, and parking facilities. There's also a catering service unique to the Fermenting Cellar, with a wide range of options and top-quality flavours.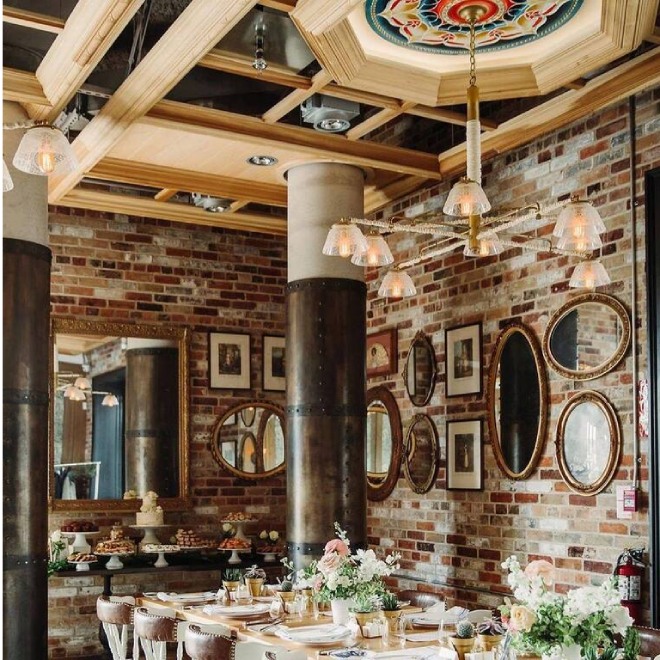 Wedding Venues Discounts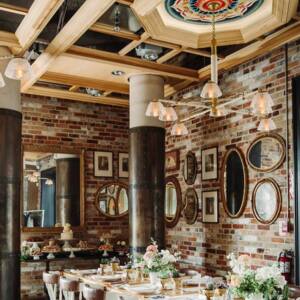 Fermenting Cellar
2-Cluny Bistro Private Room
This French-influenced bistro offers a wide range of spacious rooms, suitable for your micro-wedding. The venue limits to 80 guests, and there's the option for an outdoor patio. Guests can be seated in the east and west rooms, plus they can enjoy the patio. The patio is unfurnished, but the venue has a supplier for your taste in decorations.
The Cluny Bistro Private Rooms has an award-winning French cuisine that will wow your guests. Additionally, the venue offers services such as event planners specialists, and rentals. As well as equipment, lightning and sound services, decor, catering, and bar, plus clean-up services.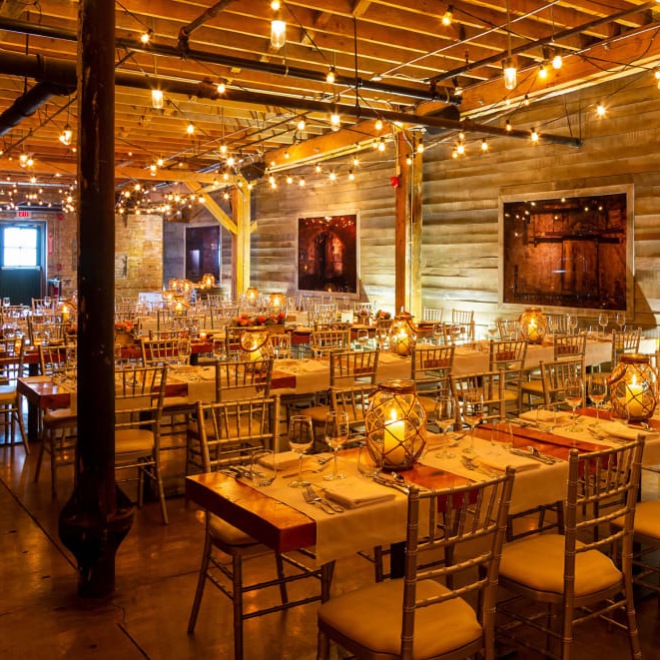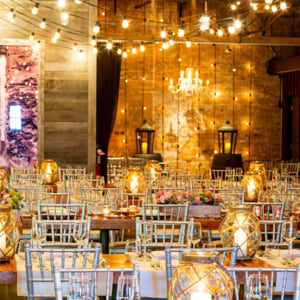 Cluny Bistro Private Room
3-Archeo
This well-designed event space offers you a fantastic restaurant with a patio for your outdoor needs. The main space is a historic yet tastefully modern repurposed 19th-century carpentry shop and an exciting venue for unique wedding photo ideas. This versatile venue has a maximum capacity of 150 and is available for elopements, after-parties, rehearsal dinners, and other events, too.
Archeo only has the option for in-house catering which includes mouth-watering Italian dishes and wines and many other options such as buffets and tastings. Other services provided by the venue are event planners, light and sound support, technical equipment, decor, and parking facilities. Archeo is the perfect venue for fans of both modern and historic aesthetics.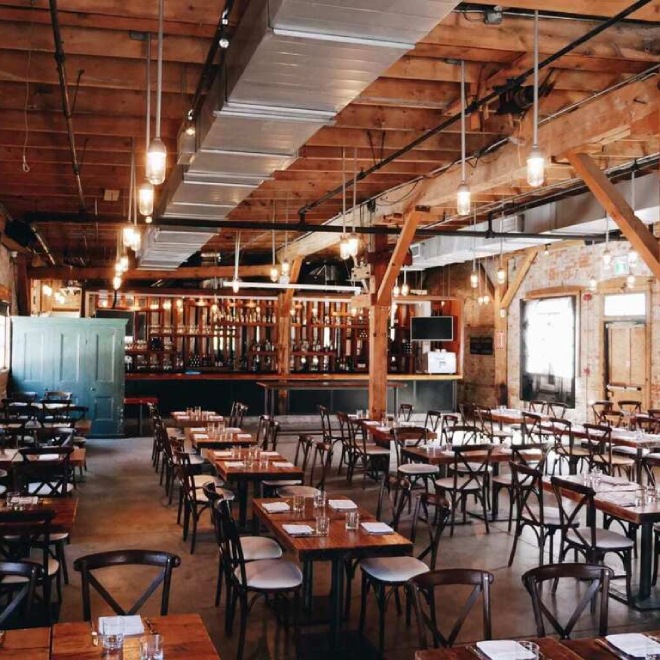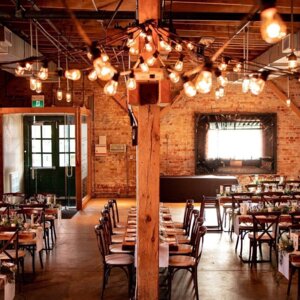 Archeo
4-Mill Street Brewery
Known as Mill Street Beer Hall, this brewery is a combination of an outdoor and indoor setting. The venue has the capacity to accommodate 120-150 guests, depending on the type of wedding. This charming pub, bar, and event space all at once offers its customers a modern yet rustic-influenced decoration scheme. A highly sought-after destination, Mill Street Brewery combines a variety of delicacies with classic bar and pub favourites.
A number of services are offered by the brewery, including on-site catering, event rentals and planning, a full bar and lounge, set-up and clean-up, as well as other related services. Mill Street Brewery has a wonderful reputation for a lot of good reasons. For couples who wish to feel the distillery district vibe on their wedding day, this is the perfect venue!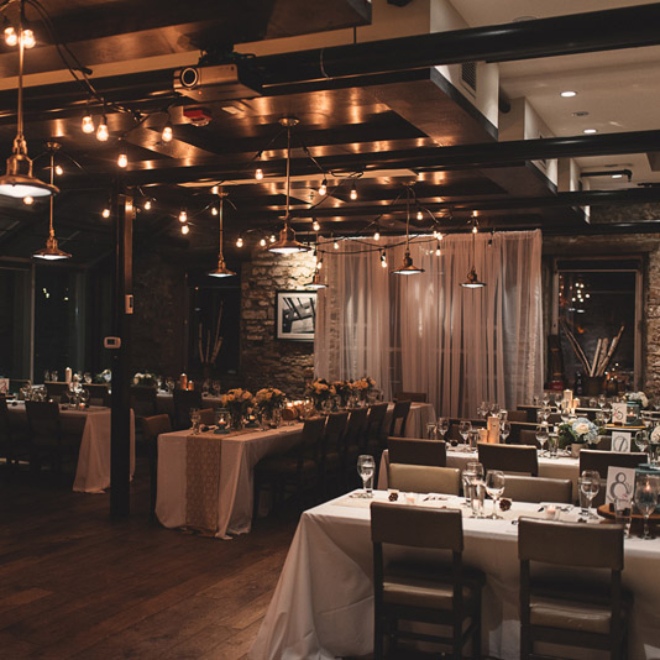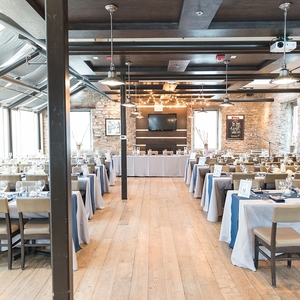 Mill Street Brewery Toronto
5- The Distillery Loft
Featuring both indoors and outdoors, this contemporary venue is owned by Distellery Events. The lighting in the loft makes the rustic surroundings pop. Lighting creates an atmosphere so captivating that your guests won't be able to take their eyes off the venue.
The loft offers top-quality catering services. Menus are tailored specifically for each couple, and the culinary skills are top-notch. There is a slight French influence to the cuisine that won't disappoint! In addition, The Distillery Loft offers audio and lighting, as well as bar and catering services, parking, insurance, and an attractive dance floor. It's worth noting that there's a maximum capacity of 120. Ultimately, this loft is a gem in the neighbourhood.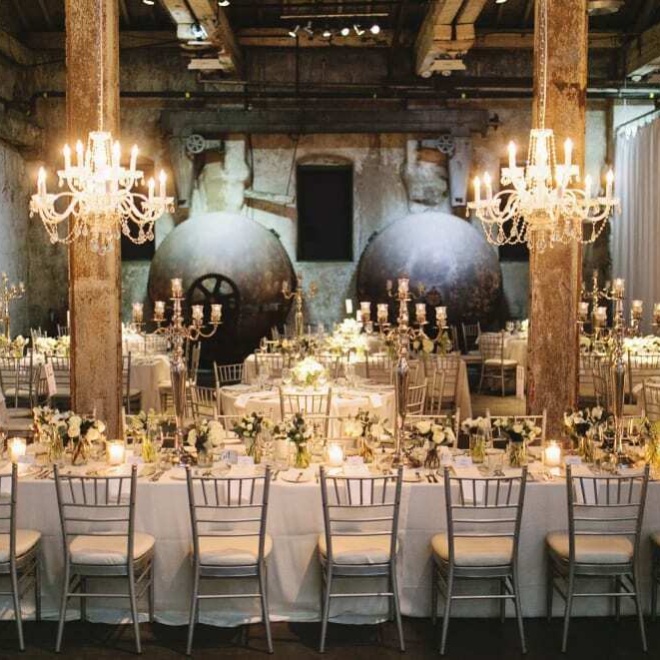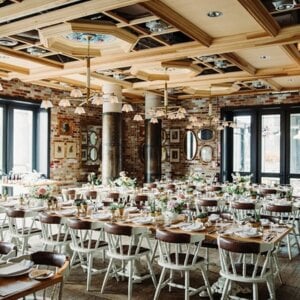 The Distillery Loft
6- Airship 37
Airship 37 is a stunning eclectic banquet hall type of wedding venue. The historic flair behind this gorgeous setting offers you both indoor and outdoor options, as well as a capacity for a maximum of 200 guests. It's quite impressive how the French chandeliers, industrial designs, and wooden pieces work together so well.
Event planners and rentals, tent set-ups, photographers, speaker support, aisle markers, runners, and decorations are among their services. They also offer fresh and local catering. Styles range from buffets to cocktail receptions to tastings. The couple decides how the bar will work. A cash bar, open bar, and outside alcohol are on the menu here. You'll love this vibrant venue!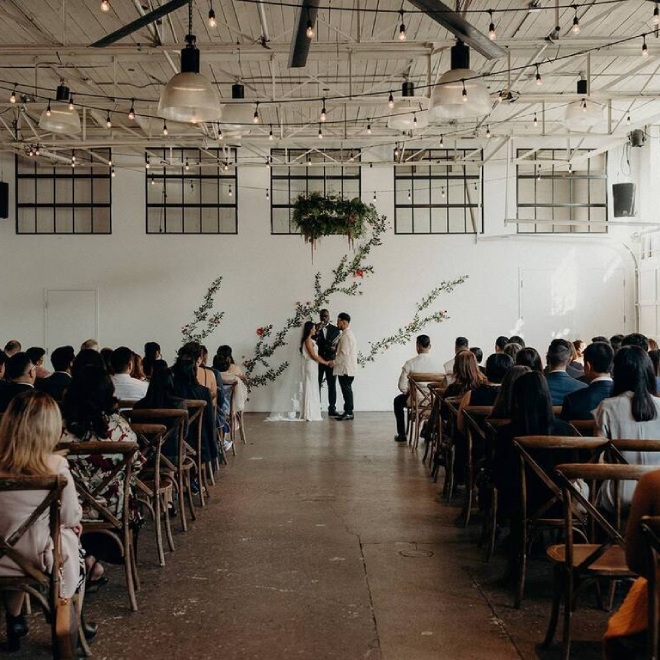 7-Arta Gallery
Fans of contemporary art will absolutely adore this charming art gallery. The gallery is a stylish venue with Canadian and international artists' art pieces everywhere. The surroundings will make your job of decorating much easier.
This venue can accommodate up to 200 guests, and the gallery does not accept alterations to the space. However, floral arrangements, rentals, and minor decorations are accepted. The venue provides a preferred caterers list, which contains almost every type of catering company. Overall, Arta Gallery is perfect for the aesthetic-loving arty couple who prefers a beautiful venue for their wedding.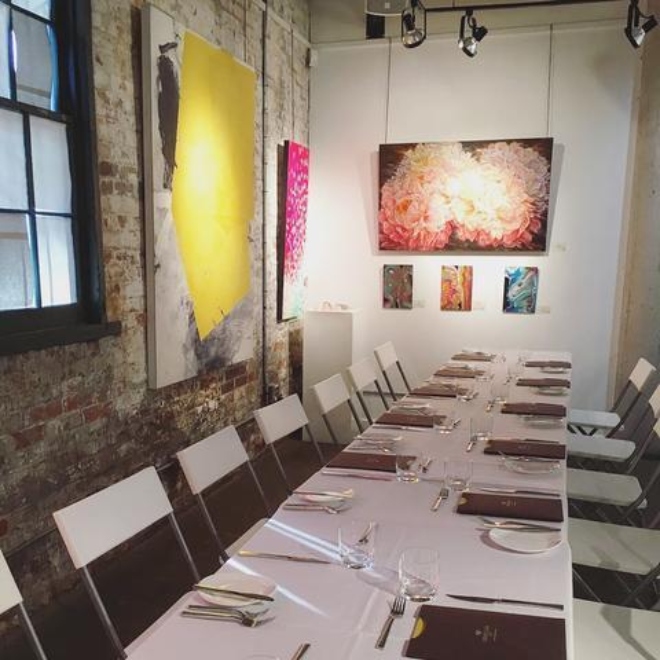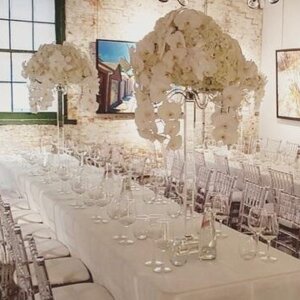 Arta Gallery
8- 1871 Berkeley Church
Established in 1871, this historic landmark is an icon in the city. For receptions, the venue has the capacity for 400 guests and 750 for the ceremony. There are grand ballroom, courtyard, levels and levels of floors, a lounge and a cellar as the venue's facilities.
A variety of international cuisines are available at the venue, along with alcoholic and non-alcoholic drinks. Venue services include lighting and sound, bridal suites, wedding planning, venue set-up, and more. Outside vendors are welcome. Featuring fresh, open-aired spaces and charming interiors,1871 Berkeley Church welcomes you.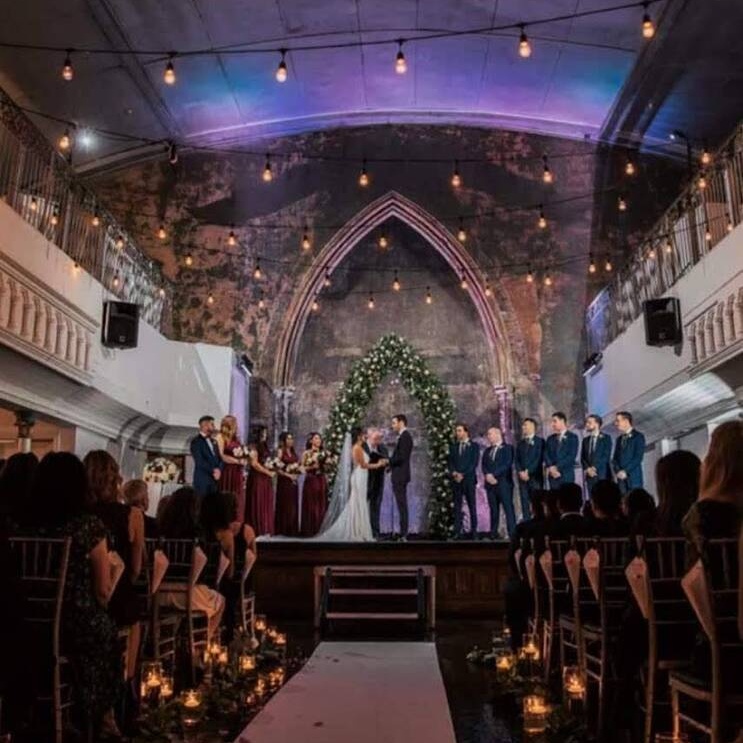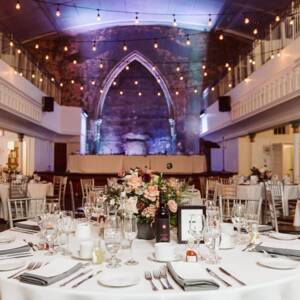 1871 Berkeley Church
9-Enoch Turner Schoolhouse
Can you imagine getting married in a historic museum? You will be amazed by this unique venue that offers a unique backdrop for your wedding photos and an unforgettable wedding day for you and your guests. Having been around since the 19th century, the historic schoolhouse has a lot of wedding planning experience.
There is an outstanding wedding package available at the schoolhouse, a team of wedding planners, staging and lighting, a list of recommended vendors, and many more. In terms of in-house catering, Enoch Turner Schoolhouse caterers offer a variety of cuisines that are simply delicious. This venue is not to be missed!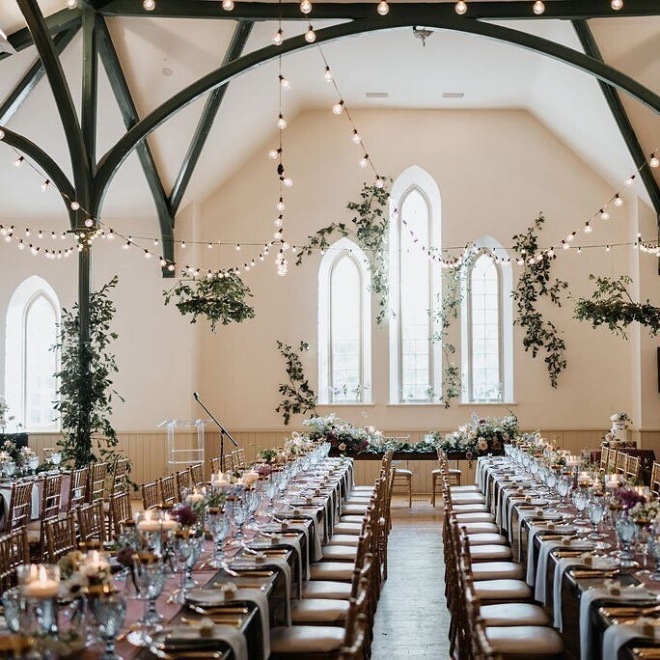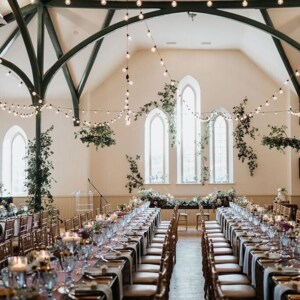 Enoch Turner Schoolhouse
As we conclude our list of suggestions for wedding venues within the Distillery District area, we would like to recommend that you also check out the other great Toronto wedding venues. Have fun exploring the wonderful locations!