In addition to following tradition, partaking in customs, and receiving sacraments, there are many other benefits to church ceremonies. But what about the downsides? Find out what church wedding venues have to offer when it comes to religious ceremonies!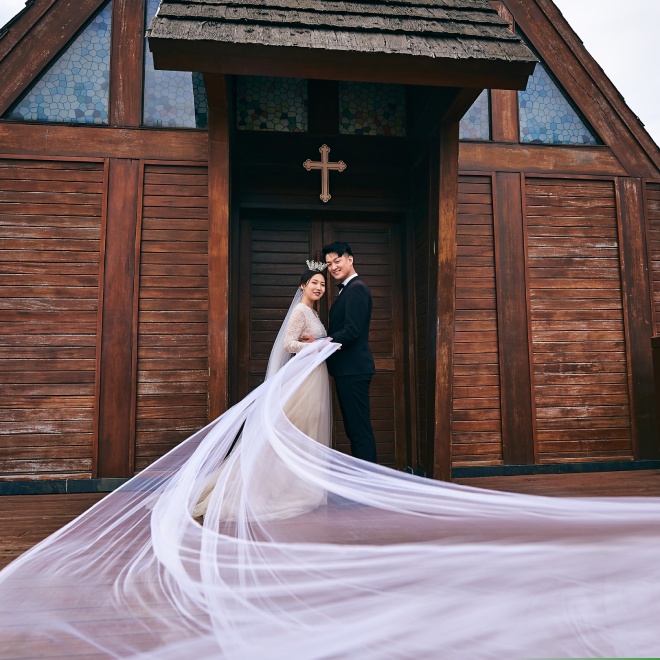 The pros of getting married in a church
Any couple who wants to incorporate their faith into their marriage and their lives should consider a church wedding. There are a lot of benefits of having your ceremony in a religious sanctuary, whether it's an intimate synagogue or a colossal cathedral.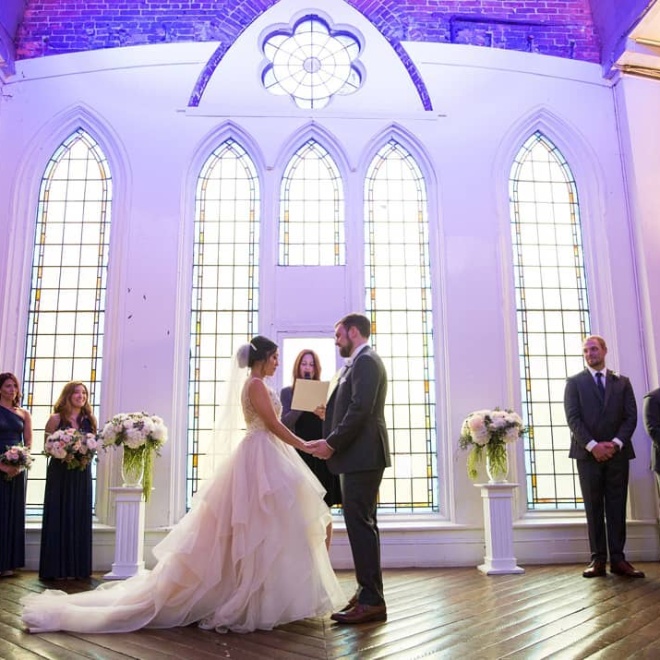 1- You'll join in on the tradition.
To receive sacraments and follow religious customs is an honour and something that many couples have looked forward to since childhood as it is a celebration of their faith. A church ceremony is also a great opportunity to integrate family traditions or religious tokens that have been used by previous generations in the ceremony.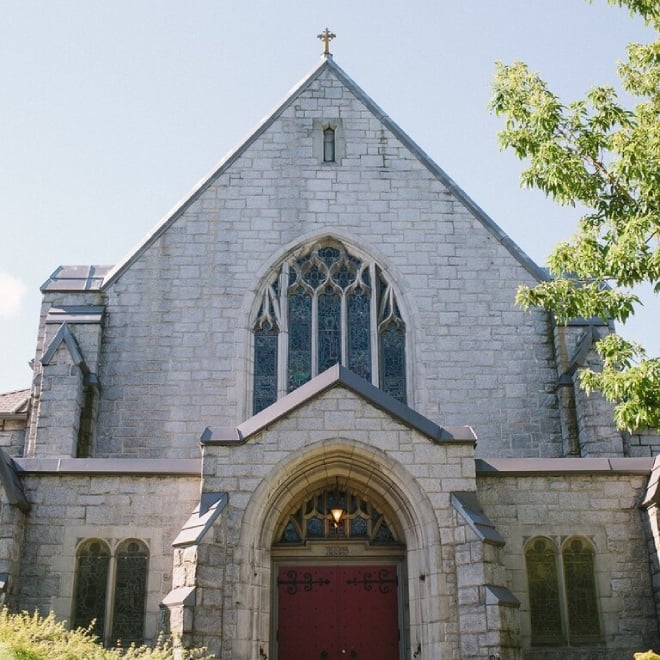 2- A church is ready for a ceremony.
There is no need to stress about where you are going to place the altar or how you will arrange seating for your loved ones. Churches are well suited to hosting formal services due to the fact that their interiors are designed for such services.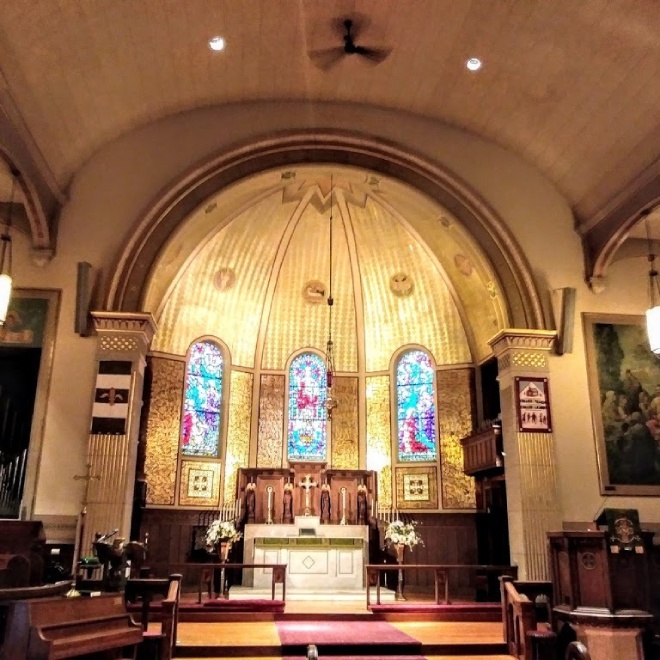 3- The officiant is included in the pricing.
An officiant is usually included in the price, so you are able to save a bit of money. When you tie the knot at your local church, you will have a very experienced officiant who is also very close to your heart.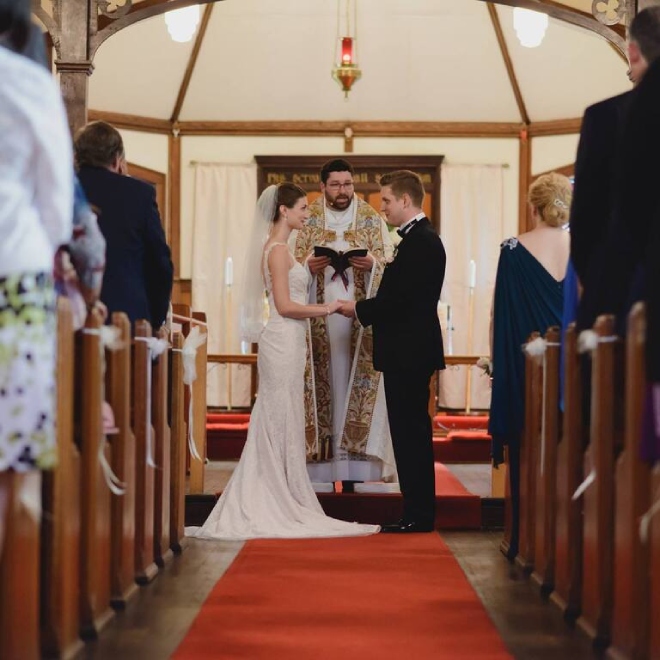 4- There's no need to worry about the weather.
A church is almost always an indoor building, and it is usually fitted with an appropriate heating and cooling system. Your ceremony won't be interrupted by inclement weather, and you won't need to come up with a backup plan in case this happens.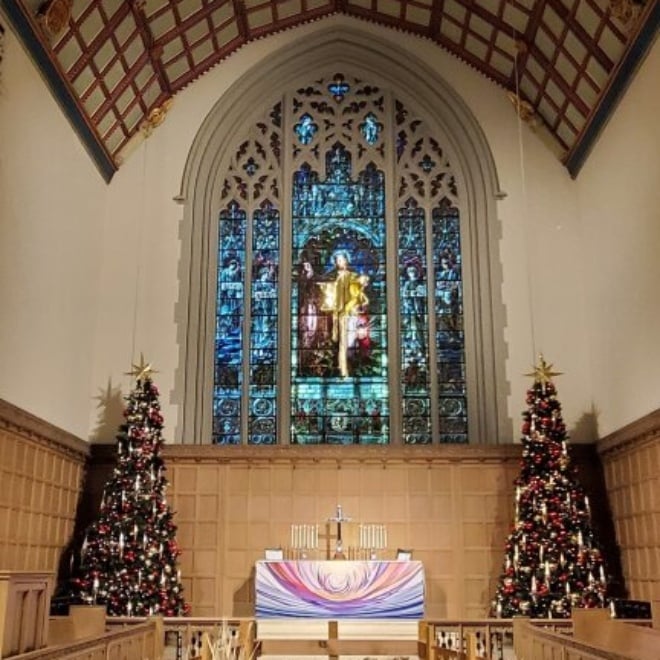 5- There's enough room for everyone.
In many churches, you will find that there are a lot of pews available so that a wedding of any size can fit in there. The benefit of this arrangement is that you won't need to rent chairs and all your guests will be able to watch your vows since they will all have a seat to watch all the excitement.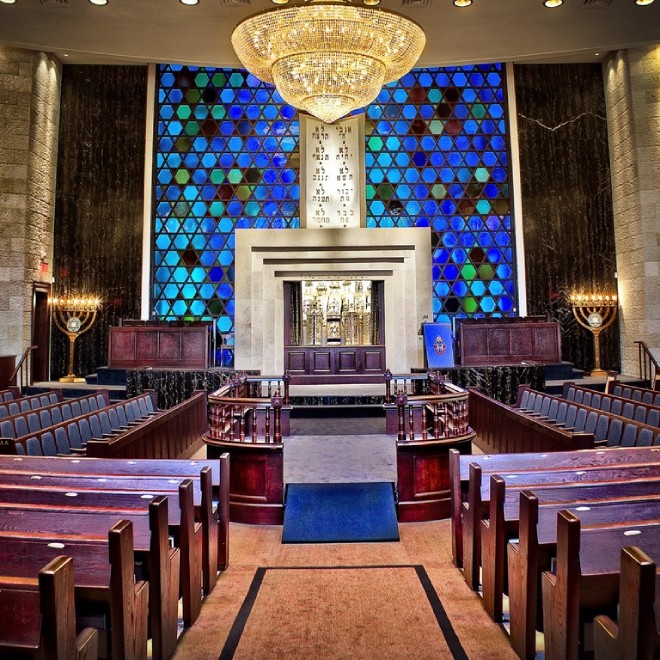 6- The music usually comes with it.
As there is usually music provided by the church during your ceremony, it is not necessary to hire an outside band or choir for the occasion. Having an appointment with the band or choir before the wedding is always a good idea, or you may ask the minister whether or not hiring outside entertainment is okay.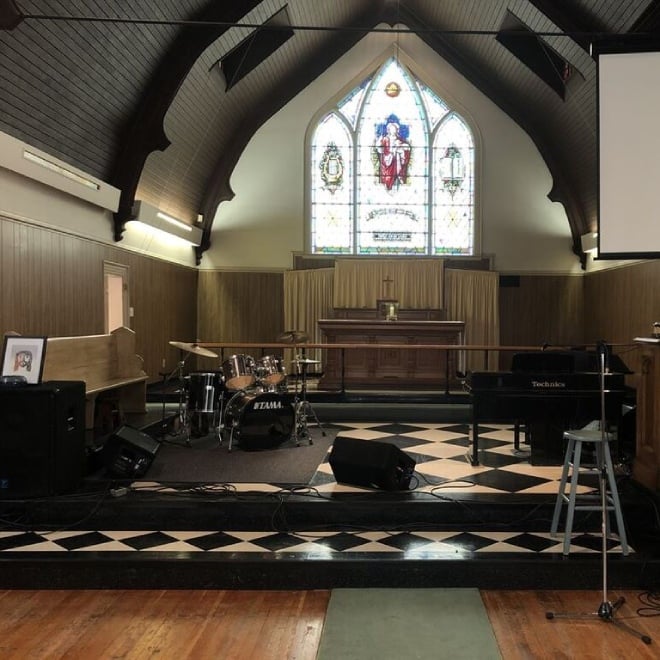 7- The cost is lower.
It is important to note that the prices for church services can vary from low to medium, and most churches charge a set amount as well as additional fees for services like counselling, music, and altar serving.
The cons of getting married in a church
There are many benefits to getting married in a church, but there are also some drawbacks based on what you are hoping for in your ceremony. The following are some of the drawbacks of a church wedding ceremony that you should consider before booking one.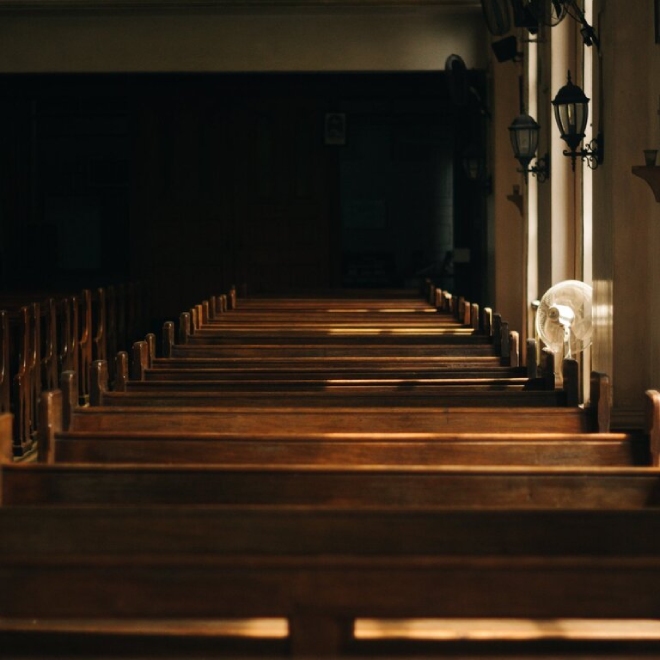 1- Not being a parishioner makes the process hard.
Those who are not part of the congregation might have to wait on a waiting list if they are not members. In some cases, non-parishioners may not be able to book a wedding or may be required to pay an additional fee in order to do so. By talking to the director, you will be able to find out what your options are and what you should do next.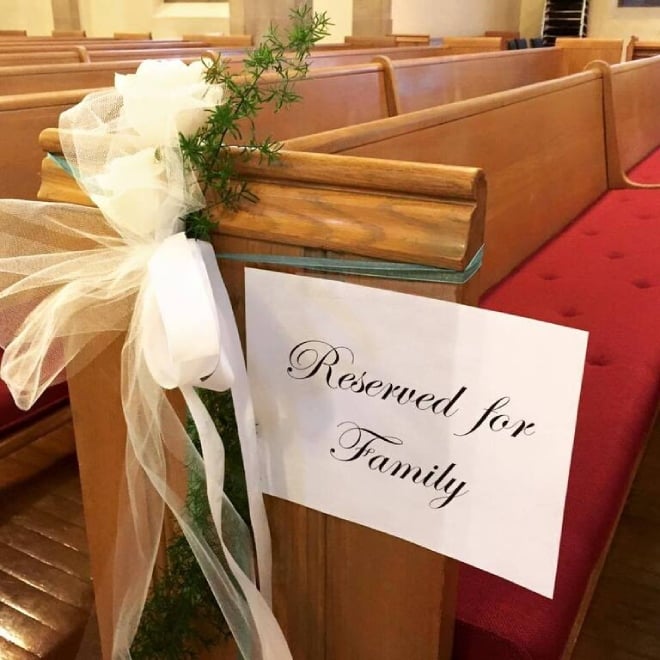 2- You can't have a reception in most churches.
In the event that you want to have the ceremony and reception at the same venue, a church might not be the best choice. While there are some churches that have a reception hall within the same area that can be booked separately, most couples opt to have their ceremony in a church and then take their guests to an alternative venue where the reception will be held.
3- It's limited when it comes to decor.
In contrast to other venues, it is not possible to rearrange the furniture or the statues, as well as other sacred objects. However, aisle runners and flowers are usually allowed in most churches. Speak with the director of your favourite church or temple about the rules to make sure they align with your vision so everything goes smoothly.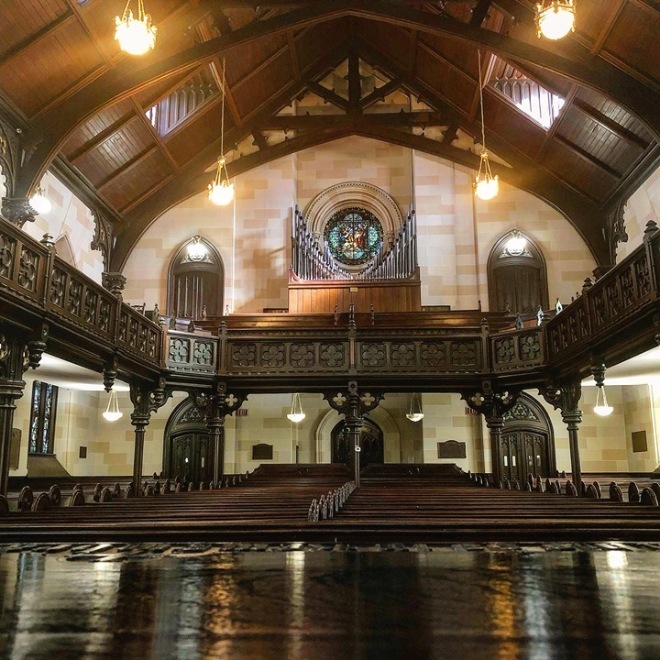 4- You might not get to wear your dream dress.
It's possible to get around that, but some churches and temples have strict dress codes. Wearing a high-neck or long-sleeved bolero or scarf may be needed if you want something sleeveless, sexy and fitted. It is of course possible for you to take it off for the reception, but it is still something to think about!
Make sure that you publish any dress code rules on your wedding website so that everyone will be aware of what they need to wear.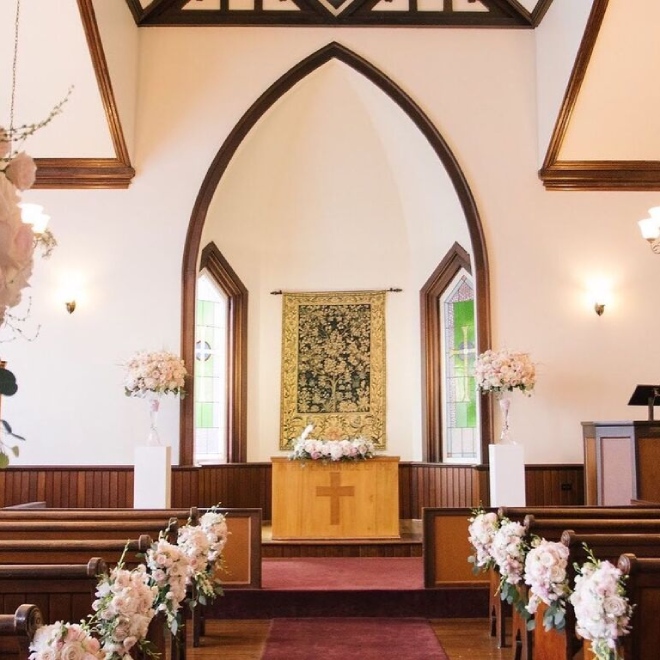 5- Flash photography isn't allowed in some churches.
The rules for flash photography are specific to each church and may or may not be allowed by that church. To make sure there are no surprises on the big day, you should discuss this with your director and photographer in advance.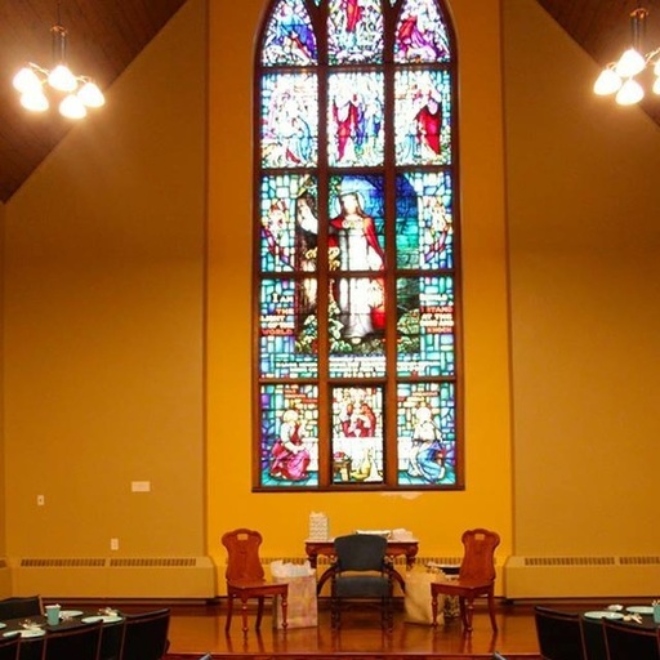 We hope this article helped you decide whether to have a church ceremony or not. Let us know which route you went. It's good news that WeddingHero has so many different kinds of wedding venues, so you're sure to find the right one!