If you're looking for a beautiful and affordable alternative to a traditional wedding, consider a micro wedding. We covered what a micro wedding is, how to find a micro wedding venue, how to plan one and more in this article. Enjoy!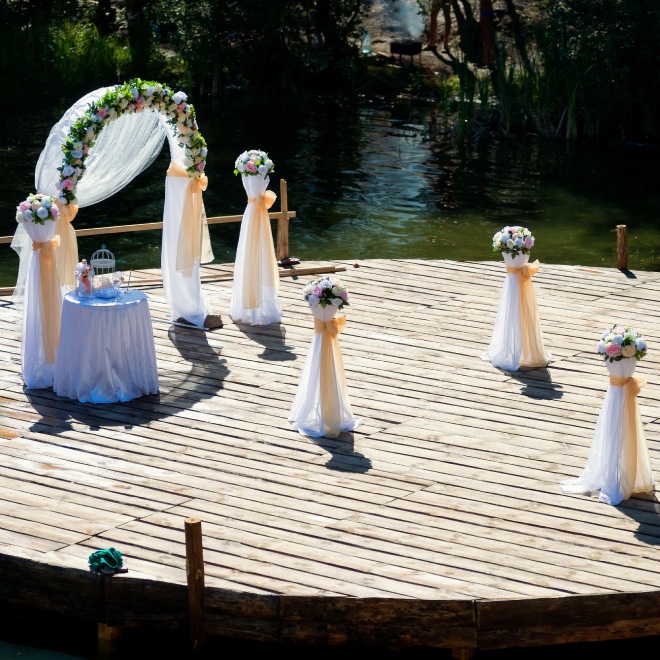 What is a micro wedding?
We should probably explain what a micro wedding is before we get started. Micro weddings are smaller versions of regular weddings. Even though every couple's micro wedding looks different, it means everything is done on a much smaller scale. You'll get all the same stuff in the big blow-out, but it'll be much tinier.
Shrinking your guest list down is the most important factor in creating a micro wedding. For some, this means going from 150 guests to 15. It's cutting 80 guests down to nine close family members for others. There are no hard numbers, but we'd say a micro wedding is 20 people or fewer. Everything else is up to you: the music, the wedding flowers, the dress, the food.
Wedding Venues Discounts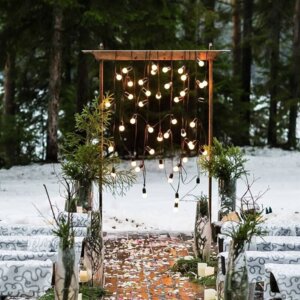 Toronto Micro Weddings
Micro wedding vs. elopement
Micro weddings are often confused with elopements. Up to 20 guests are usually invited to a micro wedding, including close family members and a few close friends. This is not the same as an elopement, in which only the couple and a wedding official are involved.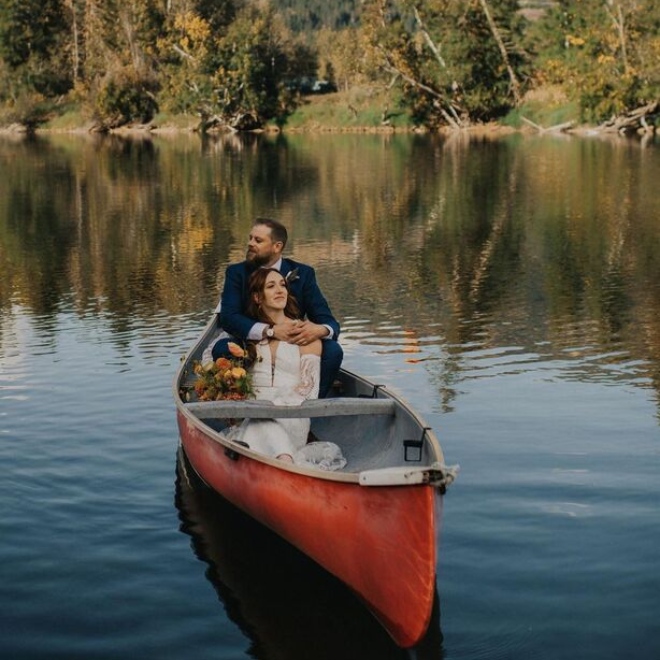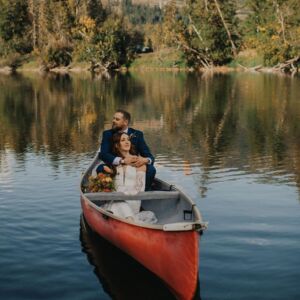 Elope BC
For more info on elopements, check out this article: How to Elope: Step-by-Step Guide
Benefits of a micro wedding
You might prefer a micro wedding if you hope for a more intimate wedding experience that's curated just for you and your nearest and dearest. As with any major decision, a pros list is essential. So we've put together one to help you out:
1- Having quality time with your loved ones
You get the chance to really interact with your guests at a small gathering. Rather than having your day filled with welcomes, goodbyes, and guilt that you haven't had time to properly chat to a hundred people, a micro wedding offers a more relaxed atmosphere. When you have fewer guests, it gives you more time to spend with them during your magical wedding day.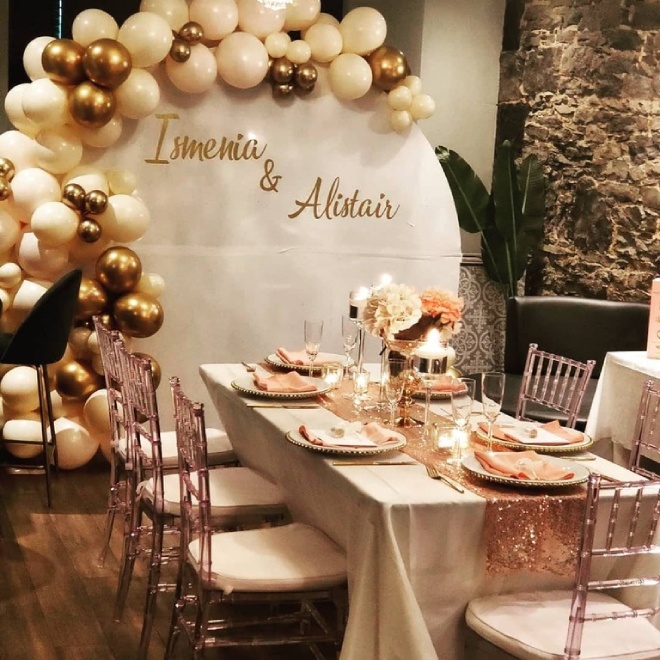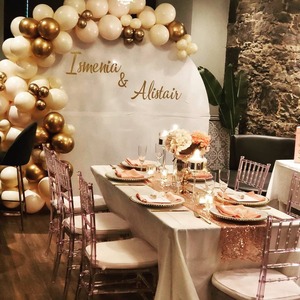 Caucus
2- Less wedding stress
If you plan your wedding day around less than 15 guests as opposed to 150, you will experience less stress and spend less time planning. Invites and responses are fewer, questions and responses are fewer, menu selections are fewer, and table favours and name tags are fewer to sort.
By reducing the number of guests you invite, you can save yourself a lot of time and even eliminate a number of items on your wedding checklist!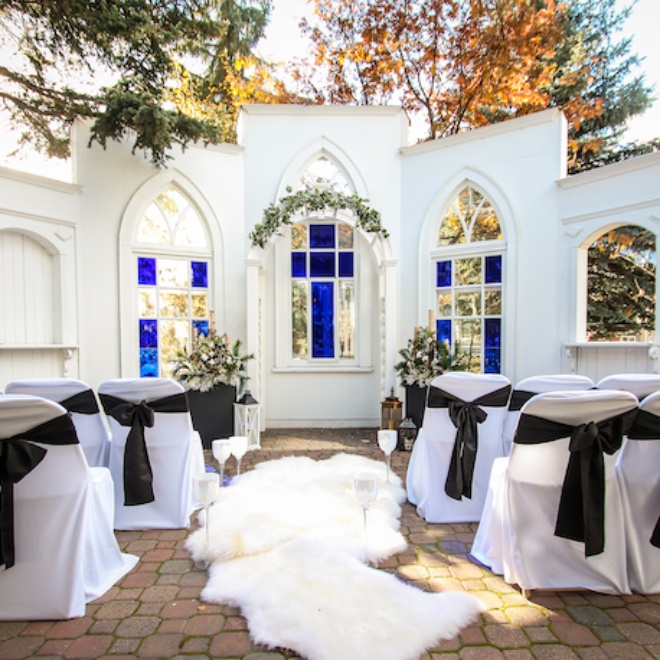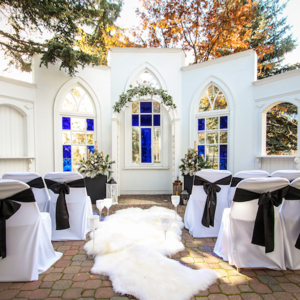 Lady Macdonald
3- Reduced cost
A micro wedding lets you have a few guests instead of hundreds, lowering your costs. Having a micro wedding can be a great option when you're on a budget, especially if you're looking at it from a price-per-head standpoint.
4- Easy to do wedding decor
Have you got your eye on that limited edition French china? Go for it. Wish you had that florist on WeddingHero make a table arrangement for you? Do it. Hit her up. You don't have to worry about your budget when you're just decorating one table or small event space.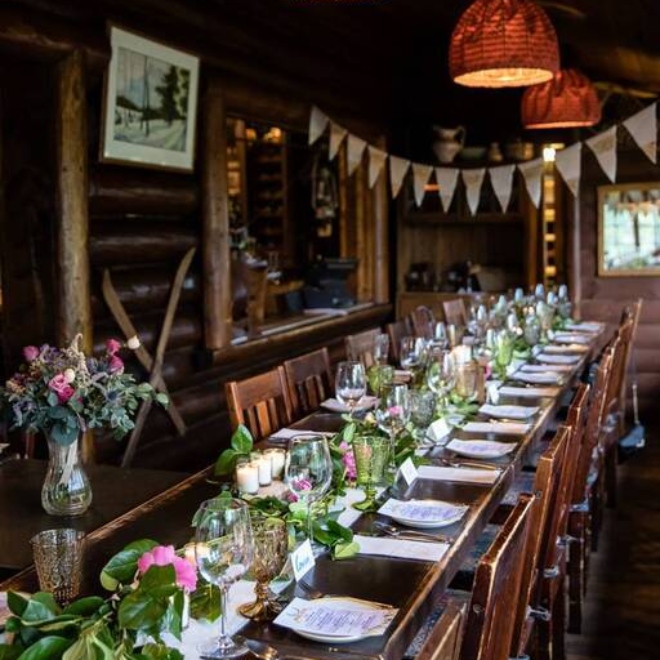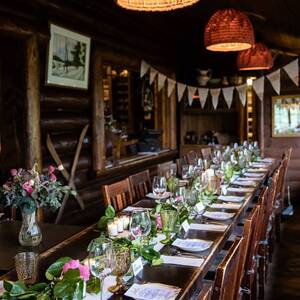 Storm Mountain Lodge
5- Wearing whatever you want
Restaurants, courthouses, gardens and your own backyard don't call for a 25-foot couture train - or the fittings that go along with it. Want to rock a badass bridal jumpsuit or nontraditional colour? You go, girl. Also, if you want a big gown, it's your call. The point is, that you're in charge, not everyone else.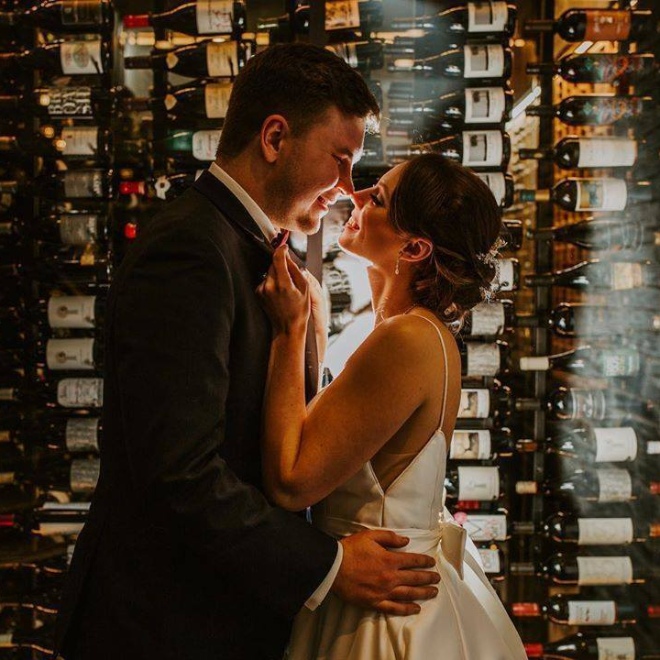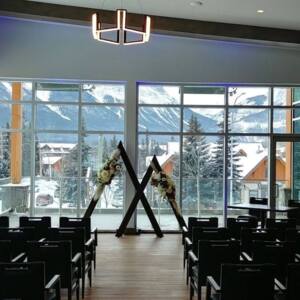 The Sensory and Wit Bar
6- Having the freedom to invite only your loved ones
You won't have to agonize about inviting everyone's cousin or worry about implementing a "no-kid policy." Just invite your parents and your besties, and call it a night.
7- Everything revolves around your marriage!
Many couples like the idea of a micro wedding because it lets them enjoy the true meaning of the day, getting married to the one they love and starting a new life together.
The thought of standing up in front of a bunch of people and declaring their love is too much for some. When you have a micro wedding, you get to spend time with the people you love.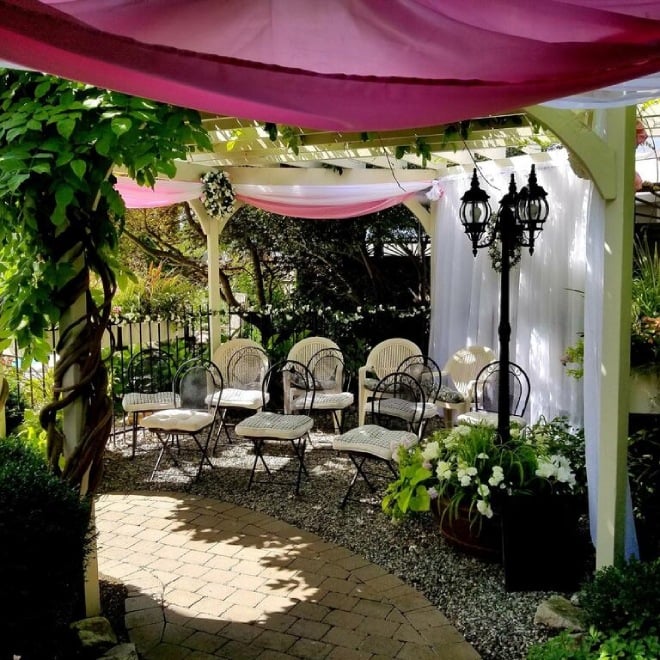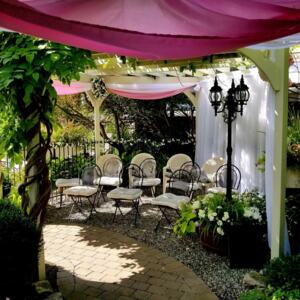 A Vista Villa Couples Retreat
How to throw a micro wedding
If you decide you'd like a small wedding, then you should go ahead and do not listen to anyone else's advice. You should expect pushback. At the end of the day, some people might be hurt if they don't make your guest list. You're not going to meet everyone's expectations with this type of wedding, just stick to what you want.
1- Set a budget
When it comes to your wedding budget, use the splurge and save principle, which simply means spending on things that matter most to you, and saving on other stuff. You may be able to skip certain items or décor entirely with a micro wedding, such as elaborate transport and the order of service.
2- Make a guest list and stick to it
Always keep an eye on your headcount. Experts say the cost per person is part of the overall total. It also helps you decide where to spend your money. When you consider table settings and dinner, there is a big difference between twenty and ten guests.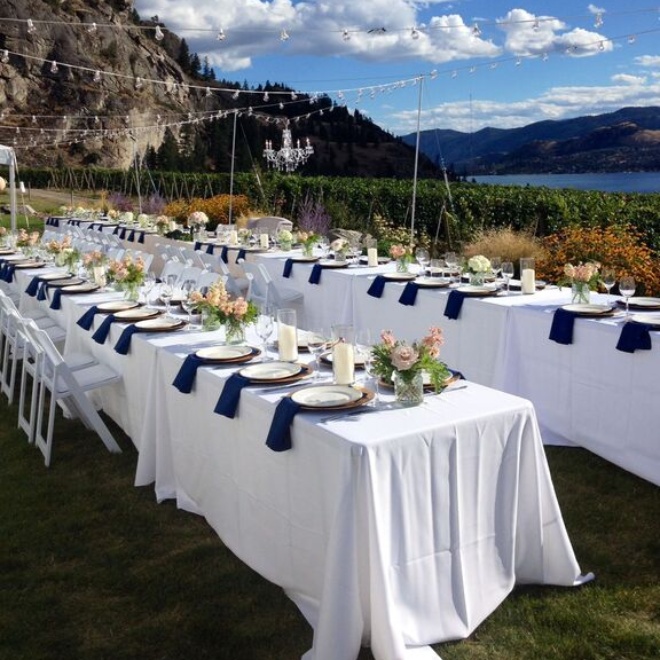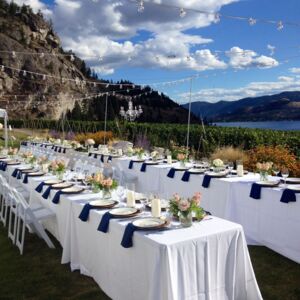 Painted Rock Estate Winery
3- Get the basics down
Great wedding catering, music, and alcohol are essential at every wedding, no matter how big or small! It's a celebration, and people love to dance and share a meal, so these three things are essential. You need food for the foundation, drink to loosen people up, and dance to make your day fun!
4- Hire a micro wedding photographer
Regardless of the size of your wedding, you should hire a photographer. You'll want to remember this day forever. Still, you don't need an eight- to 10-hour package and a second photographer. If you have fewer guests, you'll want fewer shots, so talk to your wedding photographer about doing a custom package for you.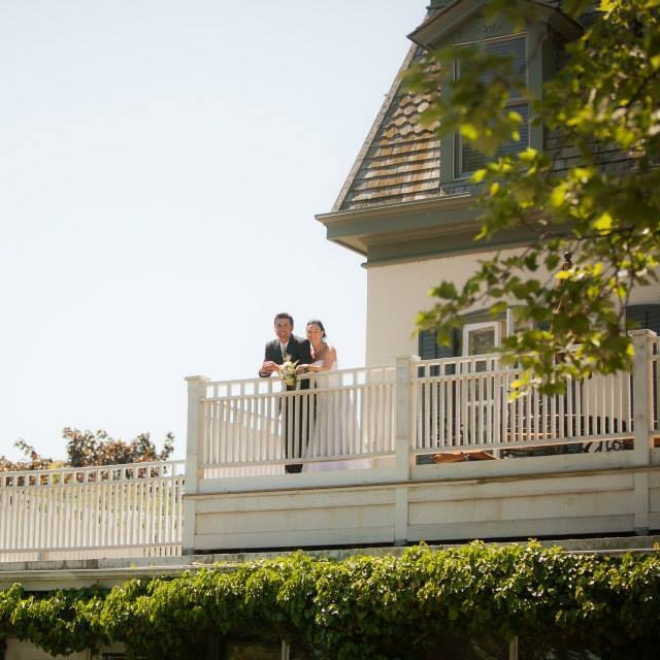 5- Dress to impress for your micro wedding
Having a micro wedding doesn't mean having a micro dress, but it could, we've seen some amazing shorter gowns lately that look awesome! Micro weddings don't have a dress code, so go as elaborate or simple as you want. And, if you're splurging on that designer wedding dress you've always wanted, you can!
6- Make your guests feel welcome
If you're adding those thoughtful touches, make sure you do the same for your guests. Think about hand-painting each invitation instead of printing it or writing notes for everyone to place at their seat. When you're hosting 12 people, it's a lot easier to add those special touches than when you're hosting 200!
Additionally, because you've narrowed your guest list so much, you're sure to have a really close connection to every guest, making those little touches that much more satisfying.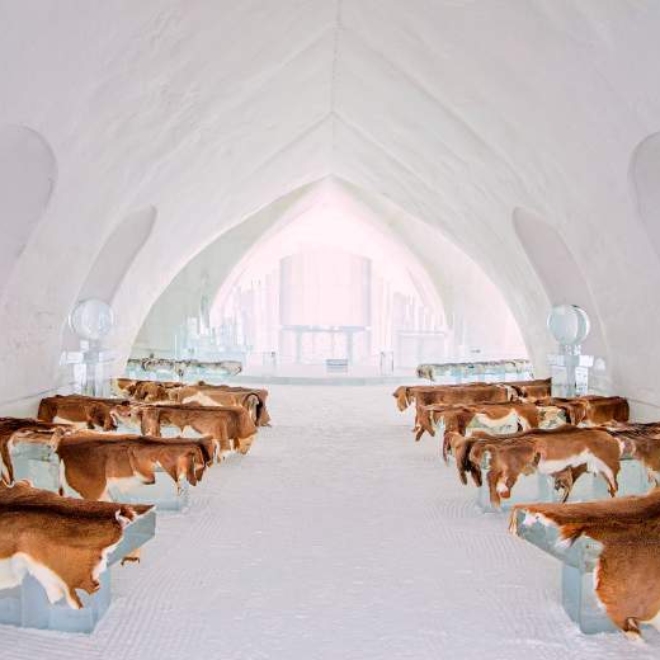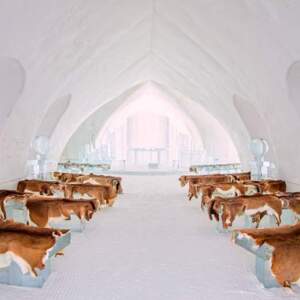 Hôtel de Glace
7- Pick a micro wedding venue
You have a whole lot more options for where to have a micro wedding since you don't have to find a venue that can fit 130 people. It doesn't matter if you're planning on a backyard lit up with fairy lights, a special public space, or your favourite restaurant, your venue will set a welcoming and relaxing tone.
Whether you want a super intimate wedding or just a few family and friends, you can have your dream wedding. There are tons of companies in Ontario that have amazing wedding packages to make your micro wedding as stress-free and easy as possible for you and your other half.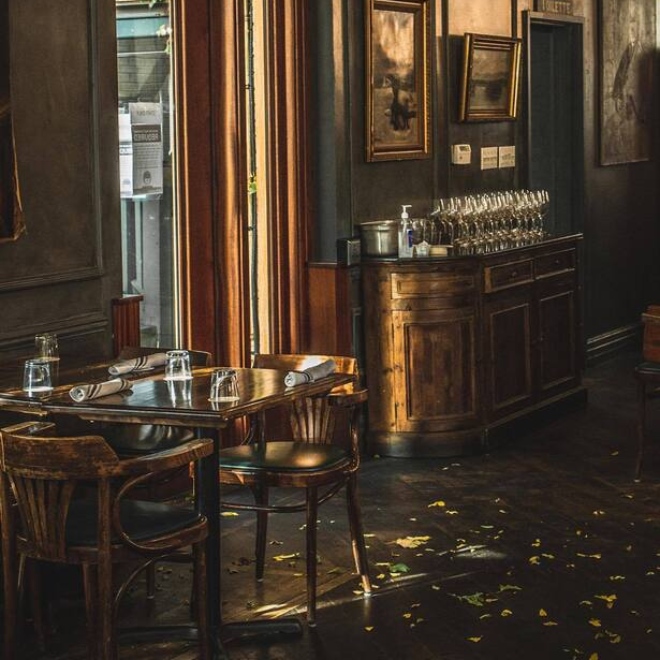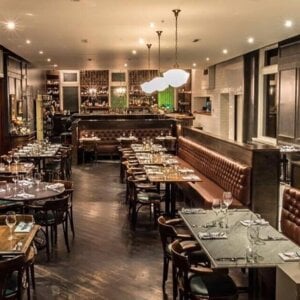 Aberdeen Tavern
There's a huge trend toward small, elegant receptions that can accommodate anywhere from 10 to 50 people. If this sounds more your style, you'll be happy to know that there are quite a few wedding venues in Toronto that offer micro wedding packages!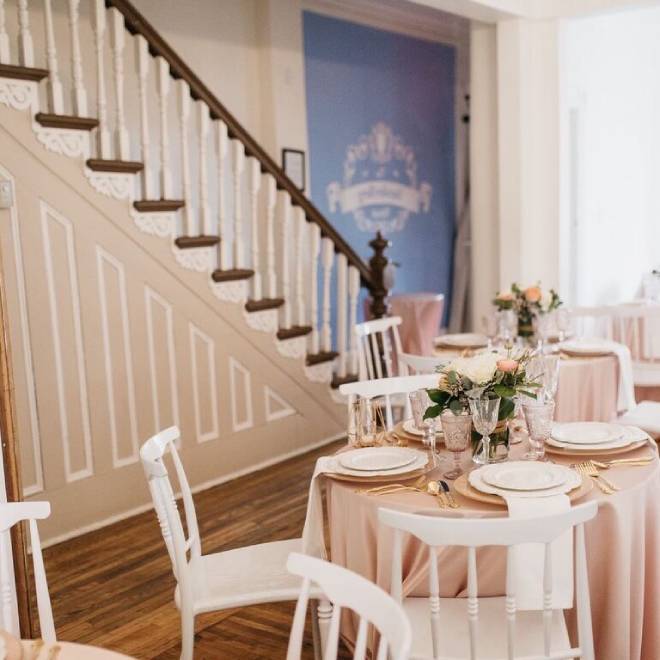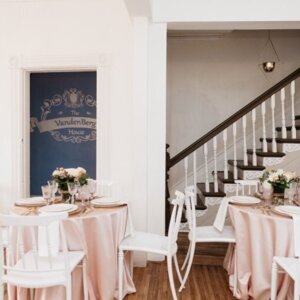 The VandernBerg House
More time for photos with fewer distractions in an intimate setting. Perhaps you can exchange a private vow? Plus you don't have to entertain people you haven't seen for years. It's not hard to have a micro wedding in Ottawa since there are lots of small venues!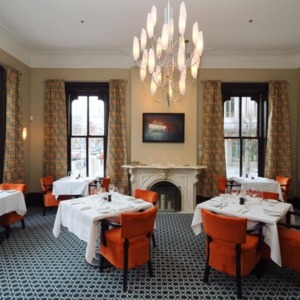 Beckta Dining and Wine
Some people think a wedding should be extravagant. They want to celebrate it with all the bells and whistles. However, some want something that's more intimate. And for those, Toronto offers many micro wedding packages!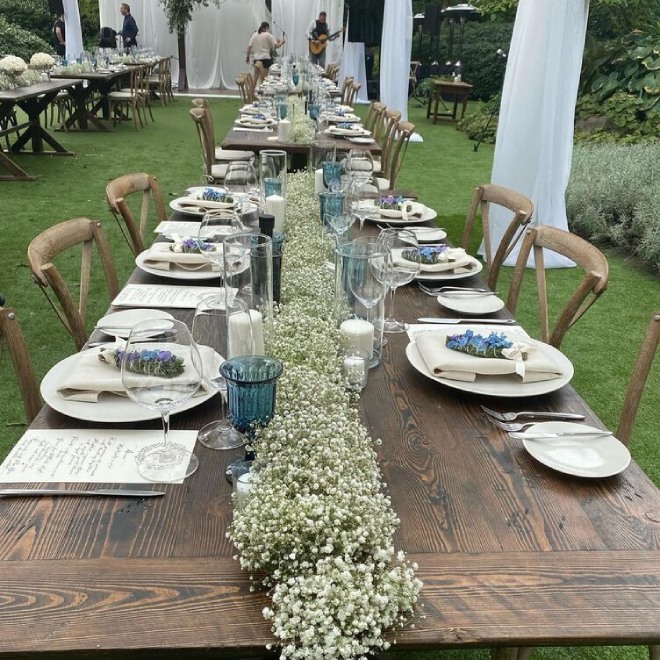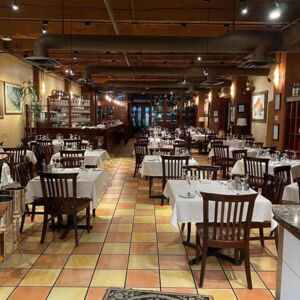 Cioppino's Mediterranean Grill Enoteca
This concludes this article. You've got the essentials for a micro wedding now, so shop around for the perfect venue by browsing the top wedding venues in your city. Best of luck!