Considering an elopement? Looking for adventure? Thinking of eloping abroad? This guide has all the tips on planning and finding an elopement wedding venue!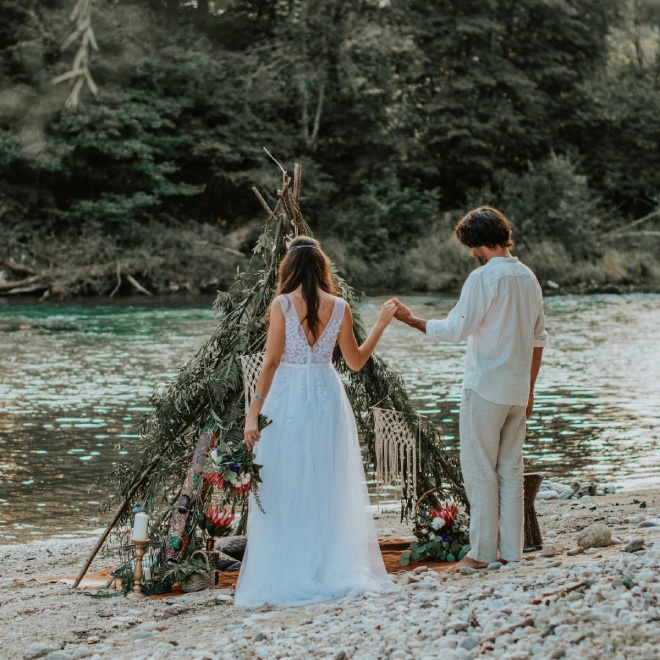 What does elopement mean?
A big wedding reception isn't your style? Perhaps you and your partner are the adventurous types who look for unconventional adventures all the time. The two of you are saving money for a new life together and have just realized you could make your next beach vacation into your nuptials.
Modern couples turned the original meaning of an elopement wedding upside down. Technically, eloping can be defined as leaving home. In some parts of the world, it also means leaving forever or leaving with a new lover.
In the modern era, couples have taken up the reins on defining eloping, and if anyone asks, "what does eloping mean?", they might find that they have a very different response than they would have decades ago.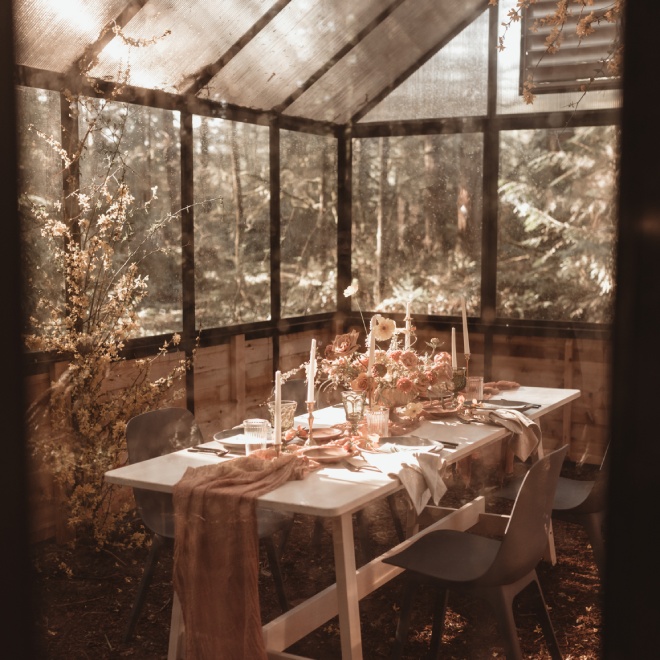 "Elopement" nowadays seems to mean a wedding that's just for the couple, or a select few, who want to travel or celebrate their love in a less formal and grandiose way than traditional weddings. Couples can still choose to elope far away from home at a beach, in the mountains, or somewhere else aesthetically pleasing. Still, others decide to get married right in their local City Hall.
Because of these factors and others, many couples opt for elopements rather than traditional weddings. If you choose an elopement-style wedding, you are choosing a more intimate, laid-back way to celebrate your lives together. Doing so in a playful, creative, joyful way shows your appreciation for one another.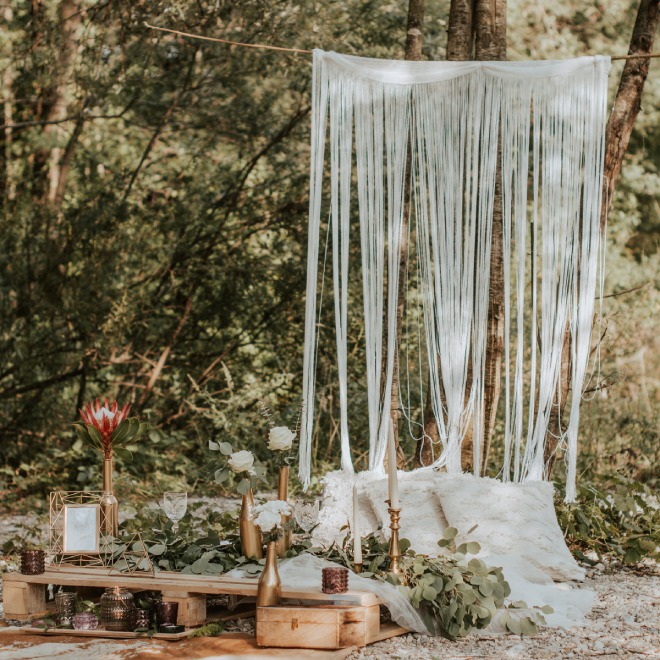 Thinking about eloping on the beach? Read this article first: Beach Wedding 101: Introduction to the Perfect Wedding
How do elopements differ from small weddings?
A small wedding is like the love child of an elopement and a traditional wedding. It typically has between 20 and 50 guests. You will most likely invite your closest family members and a few friends.
There's still something of the big wedding concept, such as an officiant, wedding dress, and party, but it's a more intimate celebration. A small wedding offers an appealing alternative for couples who wish to include their loved ones but need a more flexible plan.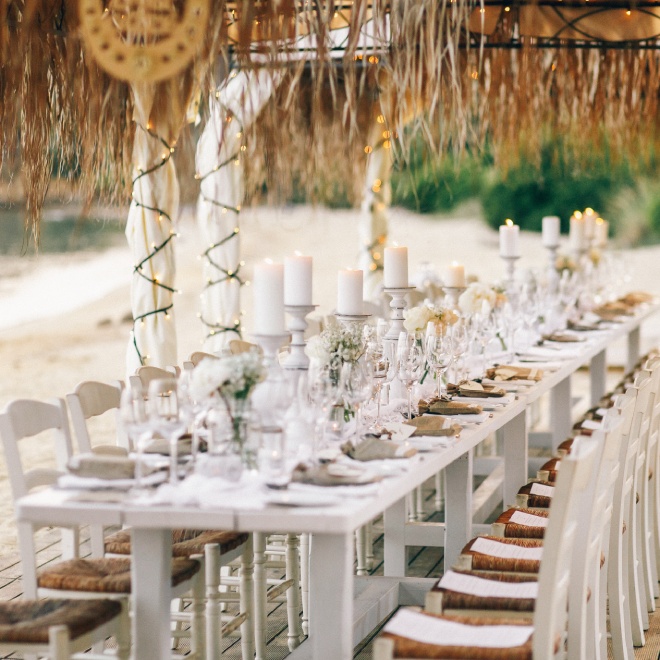 With an elopement, the guest list can be kept to a minimum. There are usually just the couple and their immediate family members and witnesses.
Customization of the wedding ceremony is limited with elopements. If you get overwhelmed with decision-making and just want to say, "I do," you can elope for just a few hundred dollars, including your officiant and wedding venue. If you have a friend officiate, you can even lower your costs.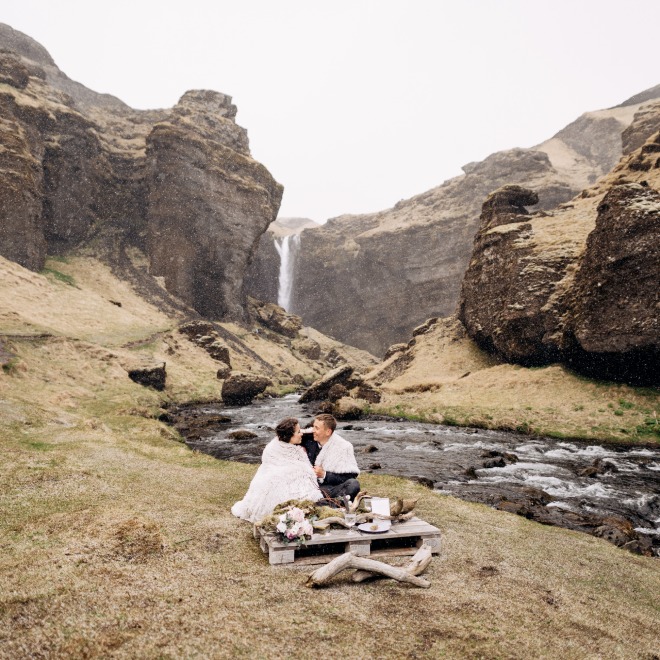 Want to learn more about small weddings? Check this out: The Ultimate Guide To Small Weddings
1- Speak to a Wedding Planner
Elopements are usually spontaneous events, so speak with a wedding planner to discuss your ideas before you start planning. A planner can assist you with putting your ideas together, recommend vendors, offer decorative ideas, and provide logistical insights.
It will be much easier for you to plan your elopement after analyzing all these aspects. You will also be able to make better decisions moving forward. For the skilled wedding planners operating in your area, click the link!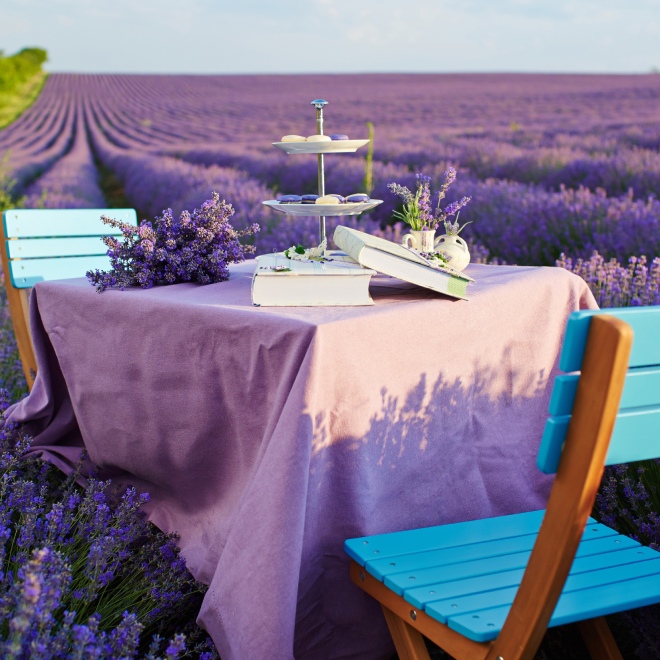 2- Pick a Location
Choosing the right place for your wedding is important. In the end, you will still need to pick a spot to say your "I do's", even if you choose to skimp on most vendors. Escape the crowds and elope in a location where you can embrace nature.
First, sit down with your partner and decide if you want a destination elopement. If you're interested in exploring unique landscapes in a tropical setting, a Hawaii elopement might be perfect for you! You could even elope in French like in romantic films!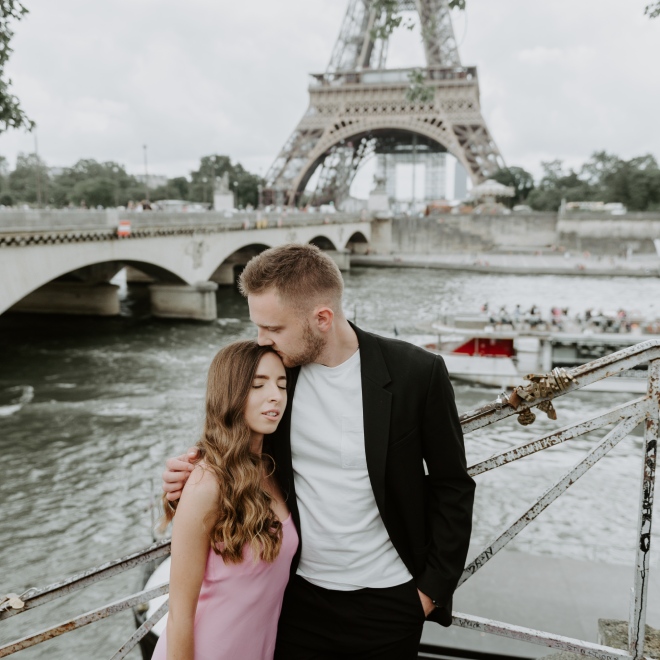 You don't have to worry if you are on a schedule or have a limited budget since Canada offers some of the best places to elope. There are many elopement packages in BC to choose from! You can find everything you're looking for in this beautiful province, from a helicopter elopement to a beach elopement in Tofino.
Would you like to get married on top of a snowy mountain? Perhaps you envisioned yourself next to a waterfall, or perhaps shredding down a hill in your wedding gear? In that case, you can elope in Whistler. Check out Vancouver's elopement packages as well. The city offers epic nature in a modern setting.
If you're looking for where to elope in Ontario, we have many fantastic ideas for you. Niagara Falls is an incredible place for an elopement, and your wedding photos will certainly be amazing! How about eloping at a historic estate in Guelph? Wouldn't it be nice to have a sweet escape?
Additionally, you can check out the elopement packages in Toronto for gorgeous city chic locations. Moreover, consider a castle elopement in Quebec if you want a royal celebration.
Are you dreaming of a rocky mountain elopement in the picturesque Canadian Rockies? You will love the elopement packages in Alberta. Elope in Banff or Jasper, in the midst of one of the most stunning national parks, or Lake Louise, amidst the world's most famous turquoise lakes. There are many options to choose from!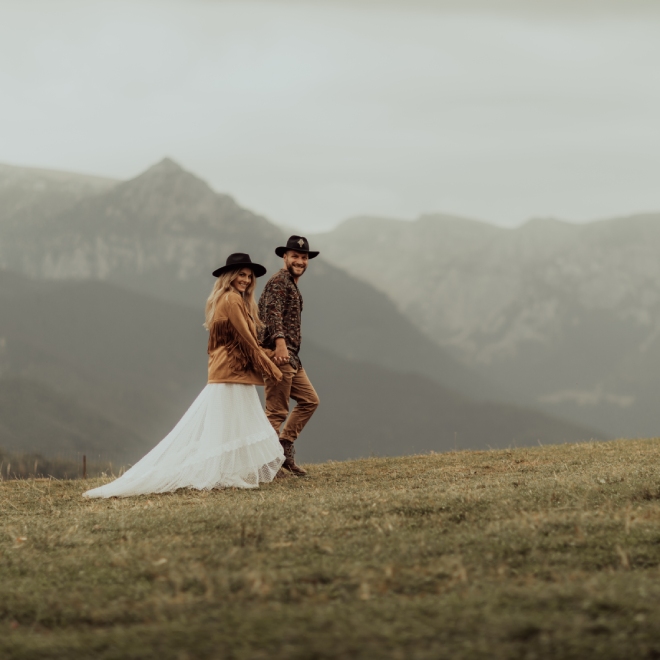 3- Hire an Officiant
The most frequent question that we get is, "will we need to hire a wedding officiant?". The short answer is yes. Your ceremony has to be officiated by a justice of the peace, priest, minister, or legal officiant to be official in Canada.
Some couples choose to do the legal paperwork on their locations, depending on the location they choose and the feasibility. When an officiant is only available for a limited time, and the elopement place is far away, this can free up the schedule.
If you're planning an elopement, you should learn as much as you can about the legal requirements in your area. It is wise to determine how far in advance you must register, what type of identification you need if you intend to go to city hall, and how many witnesses you will need.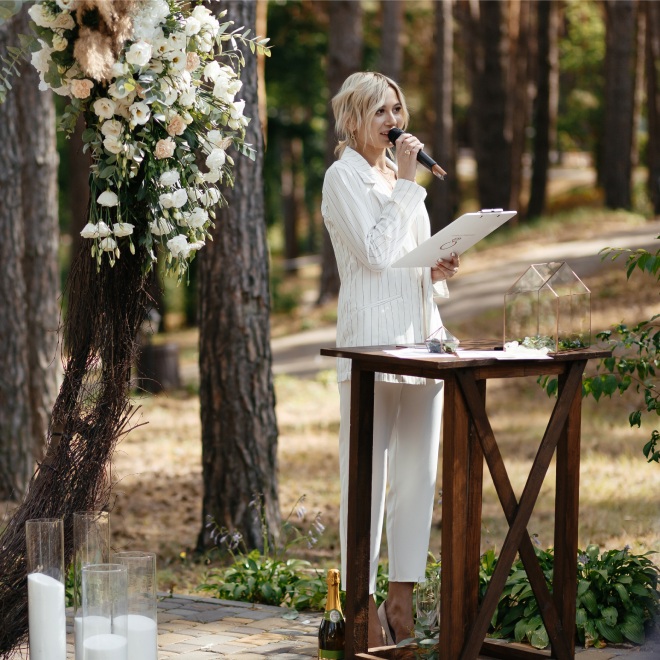 4- Book a Photographer
Your family and friends will feel part of the day when they see your beautiful photographs. You will feel more relaxed when you hire a wedding photographer whose work you enjoy, knowing that they will capture every moment so you can fully enjoy your wedding day with them. Photographs serve as memories you can cherish forever.
Make sure you sign a contract. Although situations differ, talking about all the details with your photographer beforehand will help you avoid any unpleasant surprises. Some topics need to be discussed in advance, such as prepayments, opening hours, access to spare photo equipment in case of a breakdown, and the number and format of photos.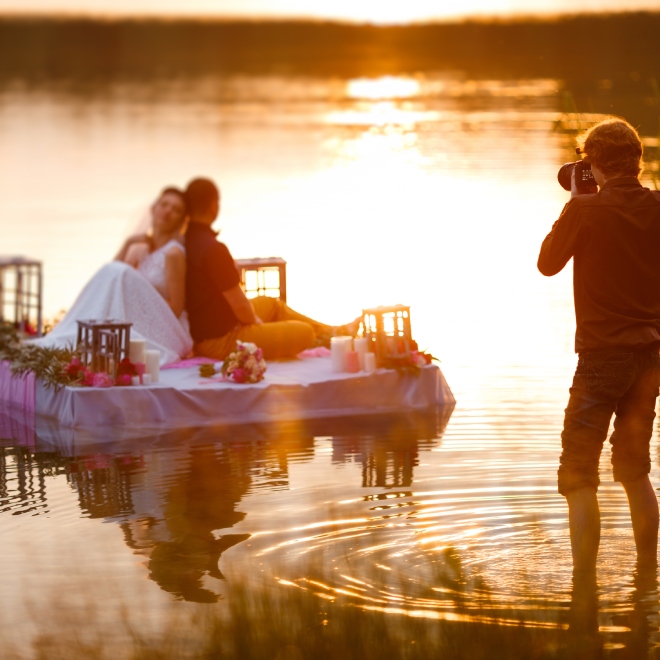 5- Choose the Right Vendors
You will need to reach out to wedding vendors from out of town if you plan to elope somewhere other than where you live. It wouldn't hurt to have some flowers and decor to spice up your elopement! Regardless of whether you decide to elope, you still need to plan ahead.
Depending on where you choose to get married, you might still get your hair and makeup done and have a catered meal. Hire competent vendors at what they do, and you can avoid unnecessary stress.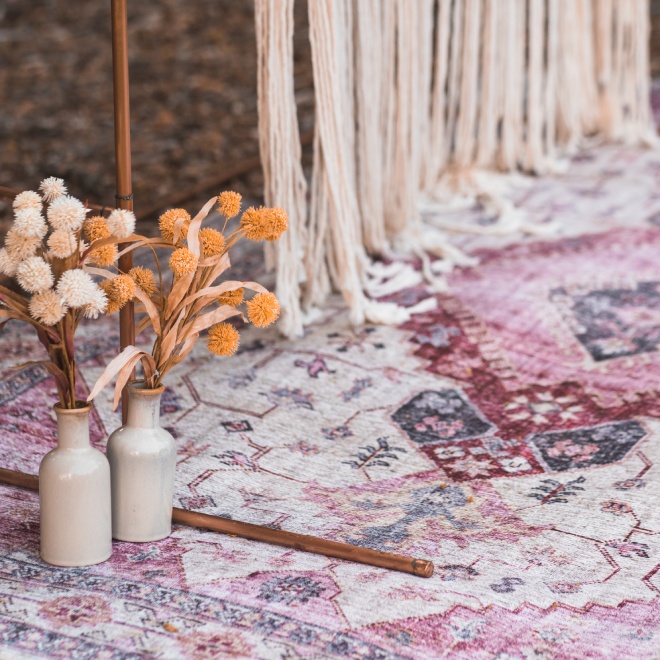 6- Shop for the Best Elopement Dress and Suit
An elopement calls for a suitable dress and appropriate outfit, so you should choose the right one! If you plan to elope out-of-town or even abroad, you will have to pack your dress and outfit. Consider the size of your dress and suit and how it will affect your packing.
Do the same for shoes and any other accessories you need. Click on the link to see all the best bridal shops in your city and find the perfect elopement wedding dress!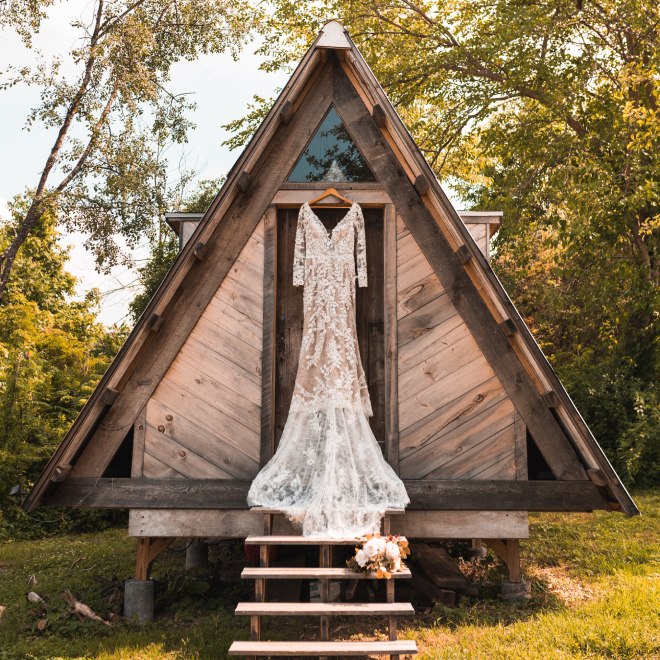 7- Prepare a Timeline for Your Elopement
Making the best use of your day begins with thorough elopement planning. Create a timeline that maximizes your time for the key elements most important to you. A sunrise or early morning ceremony followed by portraits is a great option if you value intimacy and elopement photos.
Your day should flow smoothly so you can keep the momentum. A major benefit to eloping is that you are in complete control, and you don't have to worry about anyone else but yourself on the day of your wedding!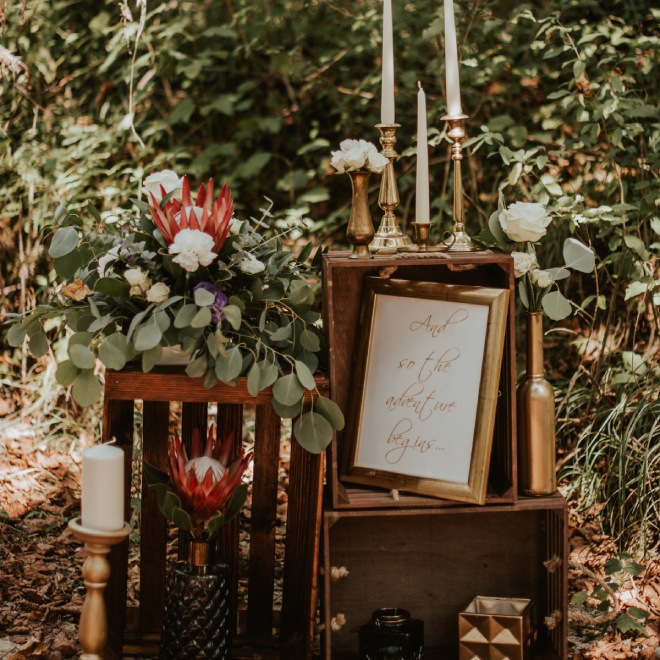 8- Check the Weather
There's no doubt that you should always check the weather and pack a backup. When it's raining, you can wear your wedding dress and pack an alternative wedding dress that you can playfully wear around for other photos like rain and field shots.
Our weather tool will help you prepare for your big day by giving you an idea of what the weather will be like on your special day. Be sure to check it regularly!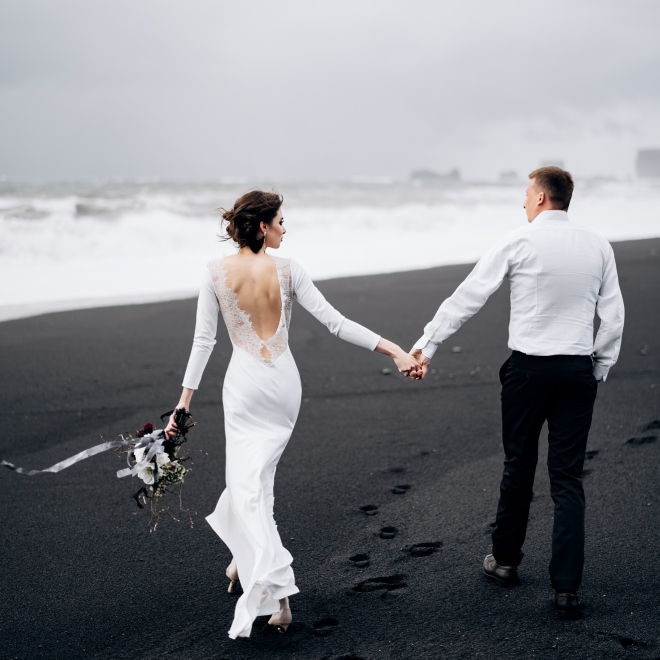 9- Plan an Elopement Announcement
It doesn't mean you can't add some elements of surprise to the event, just because you aren't rushing off completely spontaneously and "surprising yourselves" with this exciting next step. You have many different ways to tell your loved ones after you've got married, as well as an infinite selection of fun options on the day of the wedding.
Here are some of the best ideas from previous couples:
Plan out one part of the day where both partners will give something special to the other
Make an announcement with a kitschy postcard or small gift
Live video chat the day of the wedding
Share a picture of the two of you on the day of your elopement on social media to let everyone know the exciting news
To celebrate and reveal the news on your return, hold a casual party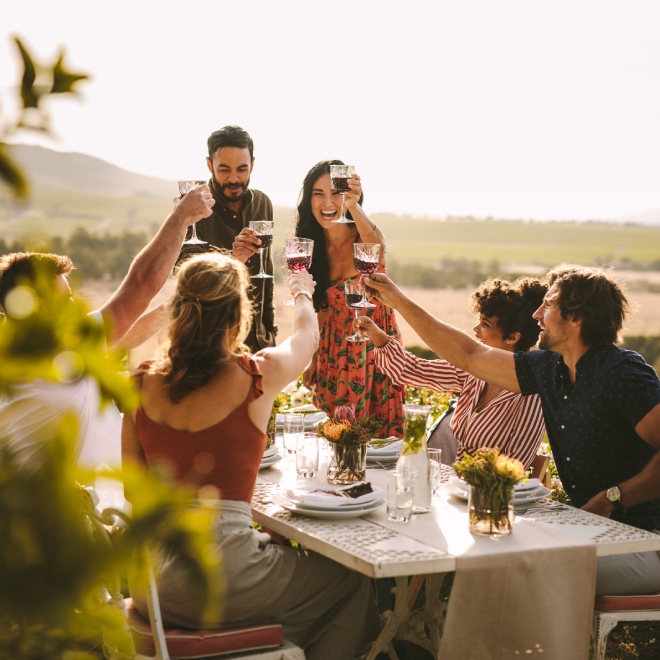 All the info you need to have an elopement is now at your fingertips! Now, you can browse hundreds of wedding venues on WeddingHero, and obtain price quotes from wedding vendors in many different categories. Have the wedding of your dreams!