Looking for a unique wedding venue for your special day? Try an art gallery! From decorations to photos, here's everything you need to know about an art gallery wedding!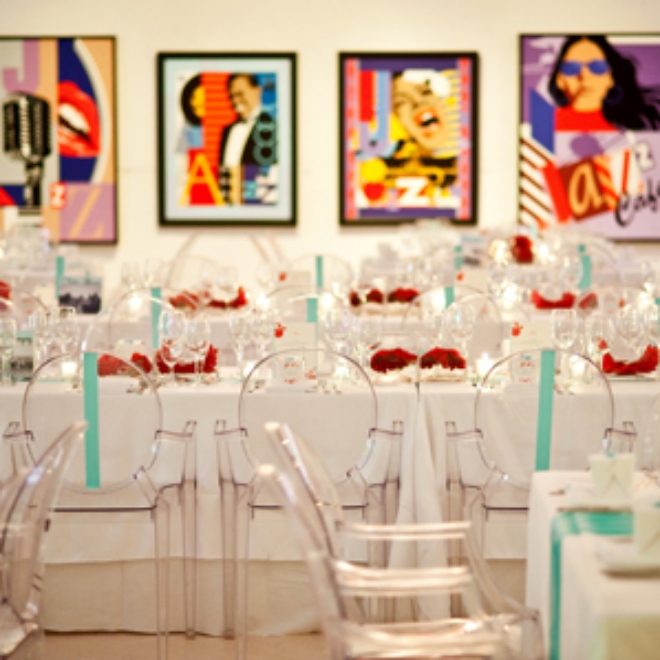 What Does an Art Gallery Wedding Entail?
There's nothing like having an art gallery wedding. Museums are also popular venues for this type of event. Artwork, sculptures, paintings, and other art pieces will surround the couple. It is also possible for the couple to have their ceremony within the gallery.
An art gallery wedding gives you the chance to create your dream wedding. There are so many things you can do to make this an unforgettable experience. Incorporate any type of artwork into your decor. It's a fantastic way to include your favourite art pieces in the design.
Weddings are a blast in art galleries because they're fun and allow guests to interact with each other. It's just a matter of transforming the venue into a picturesque backdrop. There are lots of different styles of artwork to choose from, or you can have one custom designed.
Consider a smaller space like a reception hall if you're having an intimate ceremony. Art galleries also offer ample parking and easy access. Whatever style you select, you will find one that perfectly suits your needs. The following art museum offers indoor and outdoor spaces for a modern wedding in the heart of Edmonton: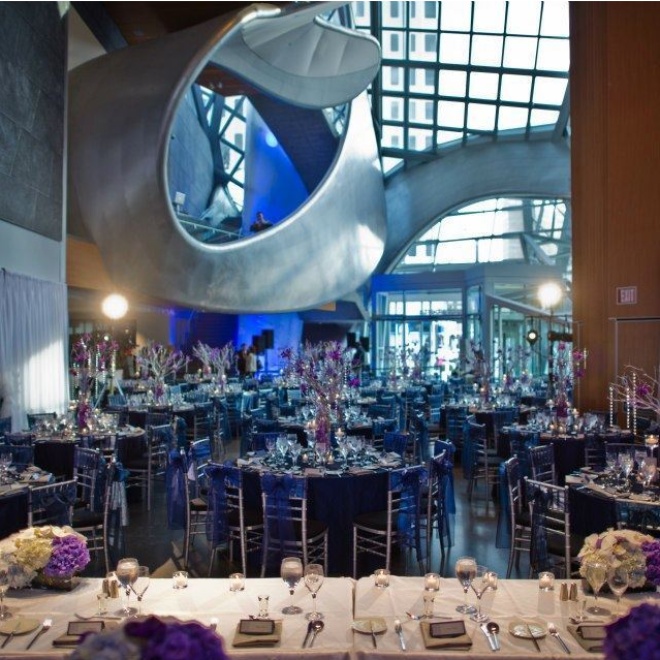 Adorn Your Art Gallery Wedding Venue with Beautiful Decorations
A wedding ceremony wouldn't be complete without wedding décor. It gives the guests a great impression of the kind of wedding they will attend. For this reason, hiring the best wedding decor company is essential.
You have many options if you want to decorate your art gallery wedding venue with stylish floral arrangements. If you want your venue to look more elegant and classy, you can use fresh wedding flowers or artificial ones.
Alternatively, you can try adding some balloons, candles, or hanging lanterns if you are looking for something different and unique. It will give your wedding a more personal touch. Here's an example of vintage decor and props used in a gallery in Ottawa: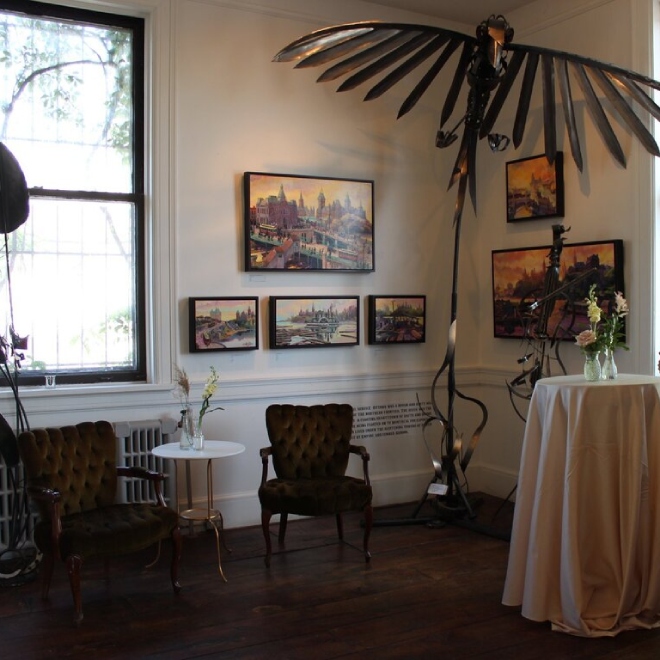 Tips for Renting Art Gallery Wedding Venues
If you are looking for an artistic and original wedding venue, an art gallery is a perfect choice. You can have the most romantic wedding by renting out the entire space if you have a large budget. However, there are plenty of art gallery wedding venues that do not charge rental fees.
Most art gallery wedding venues are located in downtown areas. In general, they're open during regular business hours and close at night. You should plan your wedding accordingly if you decide to go ahead with it. To avoid missing out on your dream venue, be sure to book well in advance. Especially in big cities like Toronto, as in the following gallery: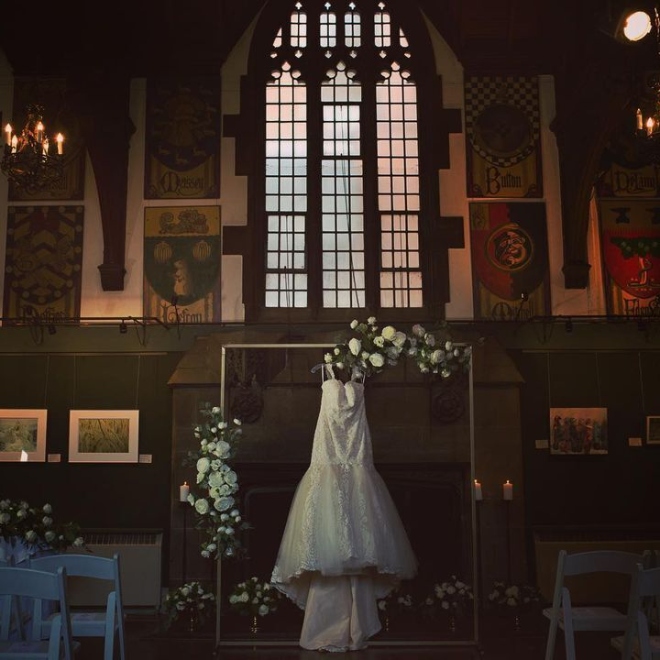 Art Gallery Wedding Cost
Art gallery wedding costs can be a little bit pricy. This is because they are usually held at exclusive venues like museums or galleries. They also have a lot of decorations and other things that make them look more beautiful. Therefore, it is worth the price if you want to get married at an art gallery. You will need to pay for the venue rental fee, the food, drinks, entertainment, and more.
There are a few things you should consider before you decide to get married at an art gallery. Although it may cost a little more than traditional venues, such as banquet halls, the beauty and ambience make it worth it. Just look at the beauty of this museum located in Whistler, isn't it lovely?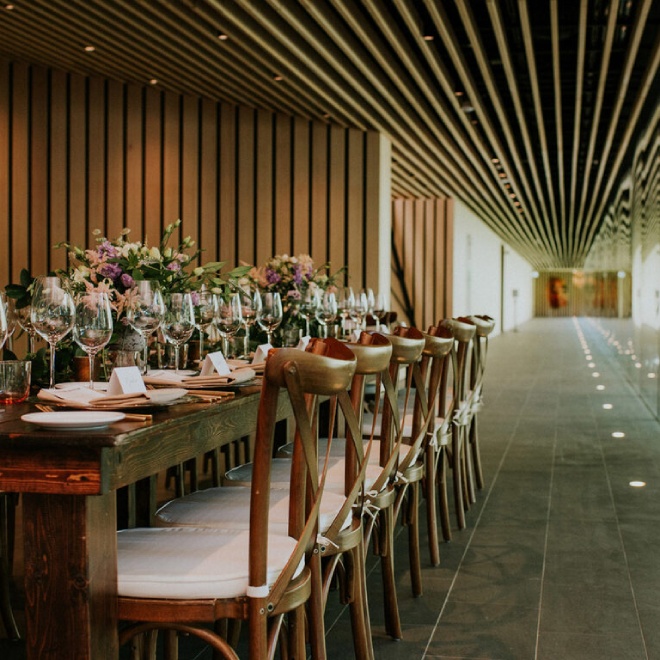 If you're looking for ways to cut your wedding costs, check out this article: How To Find Cheap and Unique Wedding Venues
5 Ways to Make Your Art Gallery Wedding Photographs Perfect
You should be aware that there are many options out there when choosing the finest art gallery wedding photographers. There may even be too many choices. Because of this, you should not make a decision without considering all the factors. Here are some tips on how to hire the best art gallery wedding photographer:
Make sure that the wedding photographer is experienced enough.
Find out if they have done similar events before.
Browse their portfolios on WeddingHero.
Make sure you ask about the prices.
Interview several photographers before choosing one to have photos like this Toronto art gallery wedding: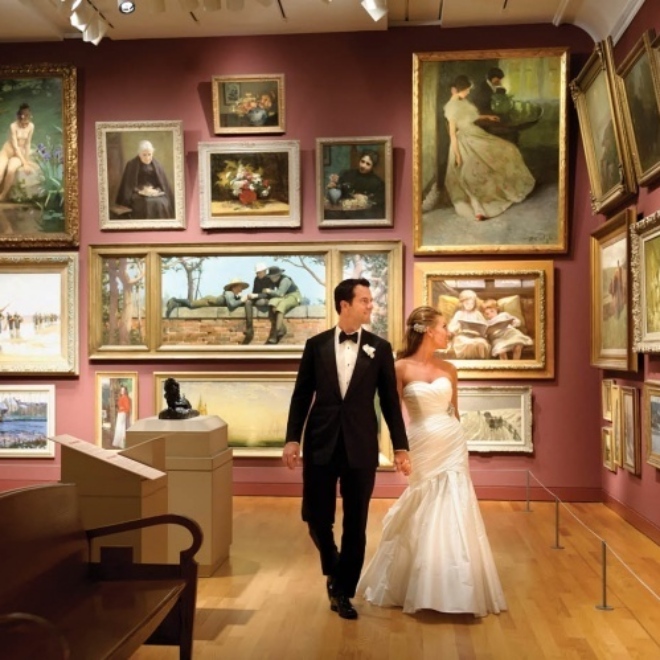 Art Gallery Wedding Venues
As the name implies, it refers to a place that has been transformed into an art gallery and used as a wedding venue. Most have ample space where receptions can take place. There is usually a dance floor, a bar area, and a room where people can socialize during the event.
The art gallery wedding has become more popular over the years as it provides guests with a unique experience. It's a fantastic way to celebrate your love and be surrounded by beautiful artwork.
The art gallery wedding venue is a unique space where couples can enjoy a romantic setting without worrying about the usual wedding hassles. It's an ideal location for those who want to get married in style and privacy but still have their guests feel like they are part of the celebrations.
It is also possible to host a rehearsal dinner or bridal shower at the same venue. These events will give you the chance to meet all of your friends and family before the big day. You can also check out local art galleries. Below is a list of art gallery venues in major cities so you can decide where to go. The first venue comes from the beautiful Calgary: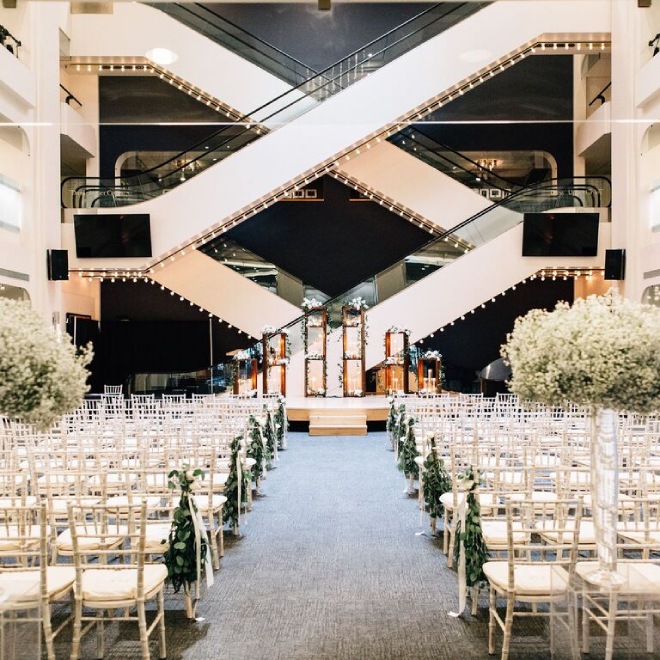 Art Gallery Wedding Venues Ontario
Art gallery wedding venues in Ontario are a great choice if you plan to get married in Canada. These locations are trendy among couples who want a scenic place for their wedding. These places offer all the amenities required for an unforgettable wedding. Everything from the decoration to the catering is taken care of by the venue. This is the right place if you want to have a pleasant time with your loved ones.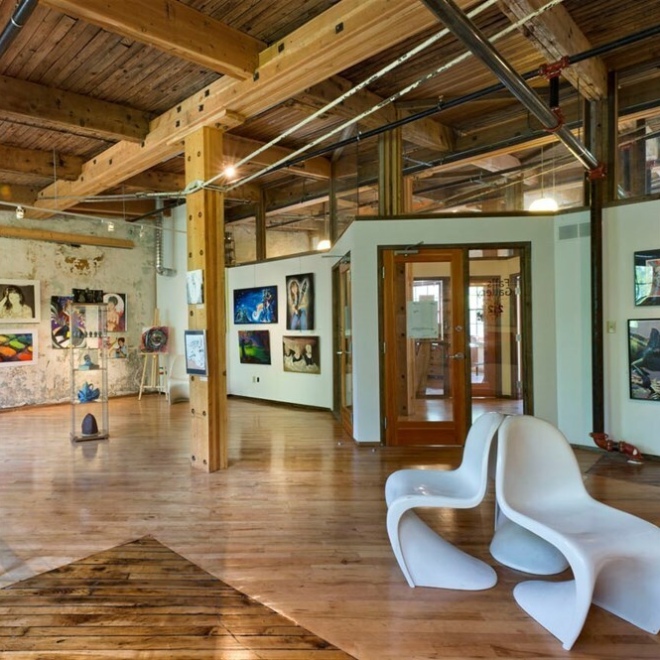 Art Gallery Wedding Venues Ottawa
Ottawa's art galleries are some of the most popular wedding venues in the city. A lot of natural light fills the spaces, and they offer breathtaking views of the city. Art galleries make for unique and exciting reception venues as well. There are many types of art galleries, each with its own style and atmosphere. Some are more formal, while others are more casual.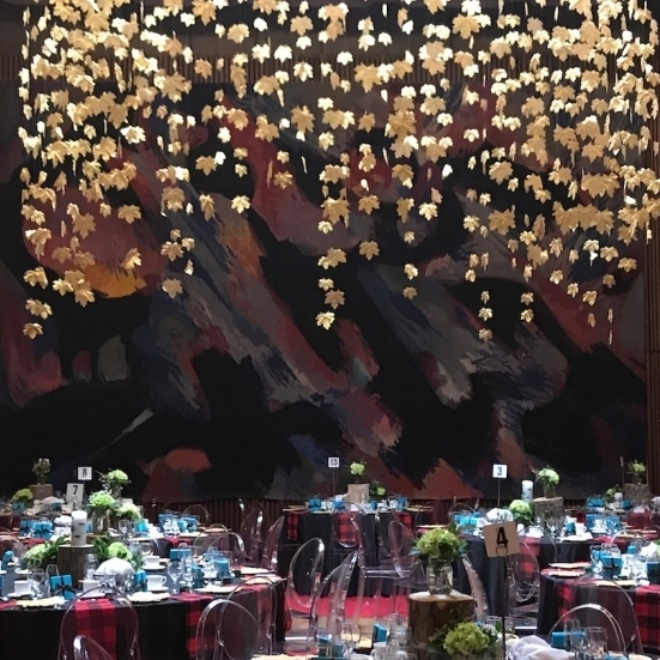 Art Gallery Wedding Venues Vancouver
If you are planning a wedding in Vancouver, you should consider looking at some of the famous art gallery venues in the city. The venues have been designed to provide guests with a unique experience while also giving them a chance to enjoy their special day. Catering, photography, videography, and more are some of the services.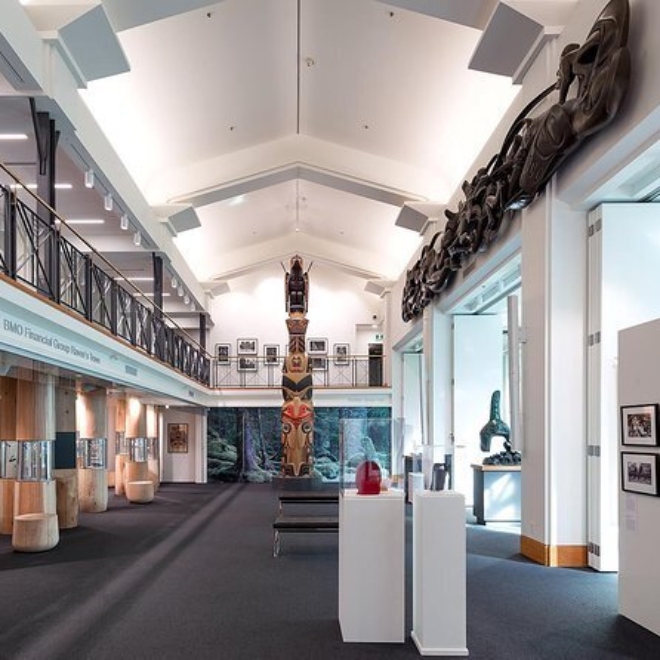 Art Gallery Wedding Venues Winnipeg
Art gallery wedding venues in Winnipeg are just right for those looking for a picturesque venue with stunning views. You can find all the facilities you need under one roof in these places. In addition, they provide you with a magical ambience for your special occasion. Then choose these places if you want to have a memorable event with your loved ones.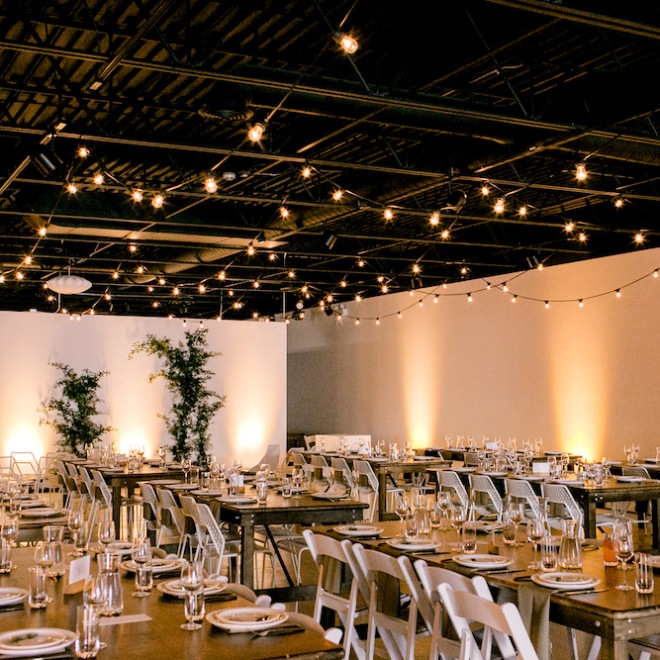 The information we have provided in this article will make your Art Gallery wedding unforgettable. Now is the perfect time to look at art gallery wedding venues in your city. Get in touch with the ones you like and start planning the wedding of your dreams today!