Not sure where to begin when planning a rustic country wedding? You can set the tone with big details like the wedding venue and time of year, but it's the little details that make your event stand out. Your big day will be complete with these ten must-haves!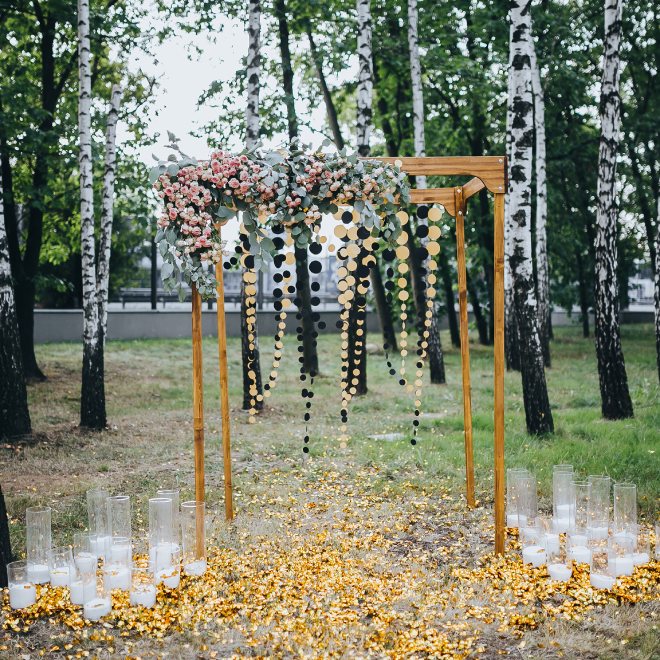 1- Free-spirited landscape calls for a country wedding dress
You'll want your wedding dress to match the rustic appeal of a country wedding, whether it's in an open field or a barn. Luckily, there are lots of country-inspired pieces out there-from sundresses to fancy lace gowns.
With their layers of lace and delicate flutter sleeves, country-themed wedding dresses are perfect for brides with a boho sensibility. Tull is an easy way to create an ultra-bridal look that's soft and casual at the same time.
Wedding dresses made from lightweight fabrics, such as cotton or linen, are ideal for brides whose aesthetic is more minimal-meets-ethereal. In spring and fall, crepes still look effortless and minimal, but they are also more substantial.
Wedding Venues Discounts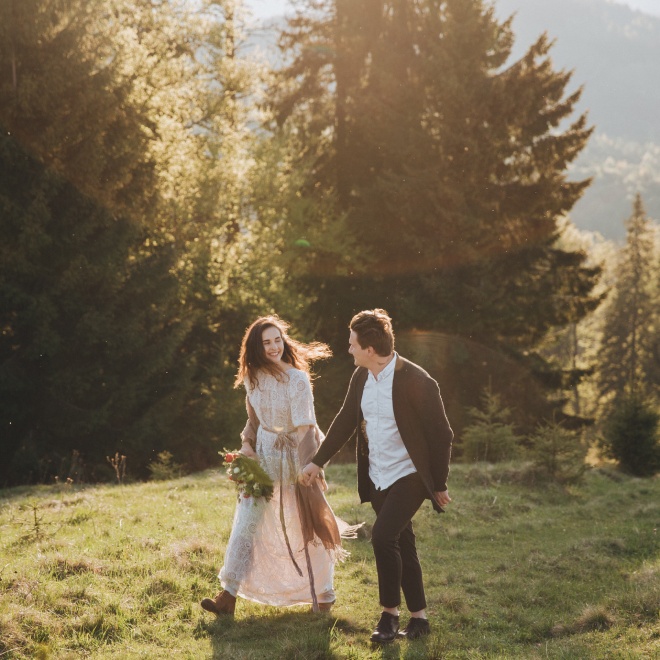 Think you'd make a cool boho bride? This is the article for you: Boho Wedding Guide: Everything You Need To Know
2- Get the coolest country wedding men's attire ever
It's easy for country weddings to leave a lot up to interpretation, especially when it comes to groomswear. The dress code for country wedding venues such as barns and ranches tends to be casual. Still, you shouldn't wear just khakis and a button-down shirt.
Tweed instantly makes you look stylish and put together without having to do much work. Tweed suits or vests are perfect for country weddings in the fall or winter because they're thicker and more durable than silk or satin.
Suspenders are a great alternative to a vest and jacket for an even more casual look. There is no shortage of options when it comes to finding a pair of suspenders you are fond of when comes to this budget-friendly accessory.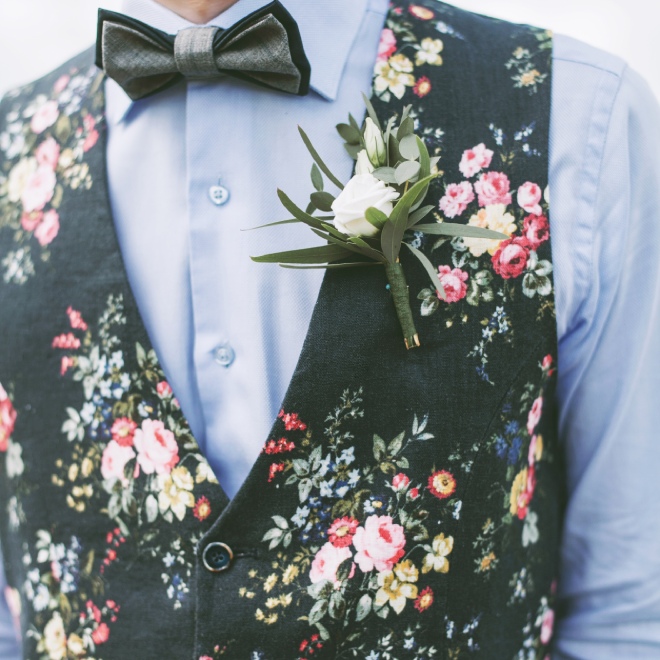 Need more outfit ideas for your fall celebration? Check this out: 24 Awesome Ideas To Elevate Your Fall Wedding
3- Put on country wedding shoes that won't sink into the grass
Everybody has experienced it: picked out a beautiful dress and gorgeous heels for a country wedding, only to sink into the ground once you set foot on the grass. As a guest, this is annoying, but as a bride, it's a nightmare.
You must choose terrain-friendly shoes if you are planning a country wedding, especially if you will be walking on the grass. We love elegant flats, but this style of shoe isn't the only one available.
Think about espadrilles if you're into heels. They're perfect for a country wedding. The wedges are more stable than stilettos to walk on outside, and the woven details add a natural element that's perfect for a romantic, outdoor wedding.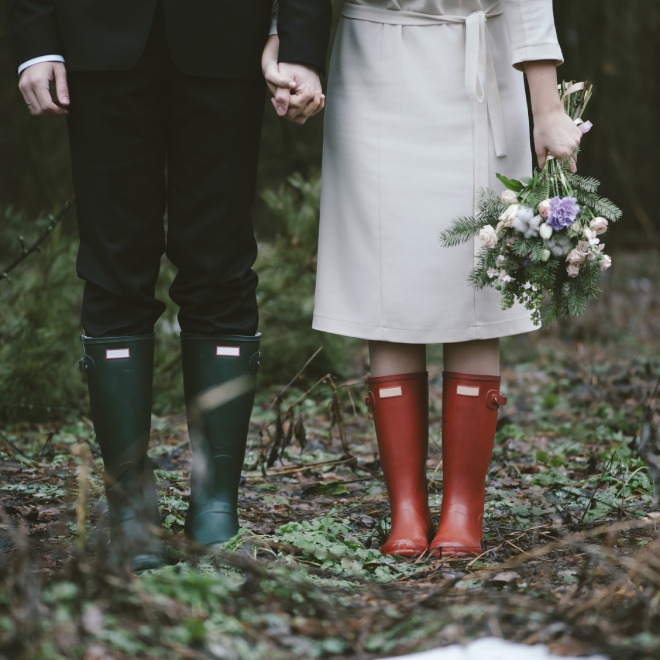 4- Have the perfect country wedding bouquet
It is always a good idea to create a woodland feel with pastel roses and foliage for a country wedding bouquet. There is a slight 'messiness' to this arrangement that lends it a country feel, as well as the variety of plants. Similarly, dusky pink roses and greenery have a very country vibe.
While most country weddings have autumnal colours, a bouquet of orange wedding flowers can brighten up the vibe, and feathers can give it a unique touch. Last but not least, country weddings can look stunning in the wintertime and one bouquet that will suit a winter wedding perfectly is one that incorporates pine cones as a flower. Moreover, gypsophila adds a frosty touch that we love.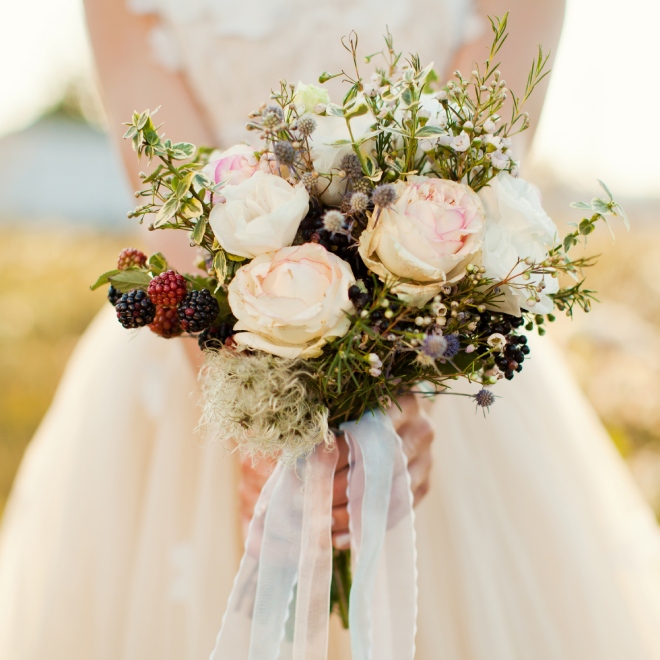 Looking for more ideas for winter weddings? Read this: Say Yes To A Winter Wedding With This Guide
5- Keep your rings in a decorative wooden box
There are a lot of different ring boxes out there, but if you're having a country wedding, a wooden ring box is a must. Your ring box is a great way (and affordable) to infuse your personality into your big day- whether your wedding photographer captures details of it or your ring bearer carries it down the aisle.
With a wooden ring box adorned with burlap and lace details, you can channel country vintage style. Your rings will be safe during transport with the latch and glass top, while the inscription makes this box a true keepsake for many years to come.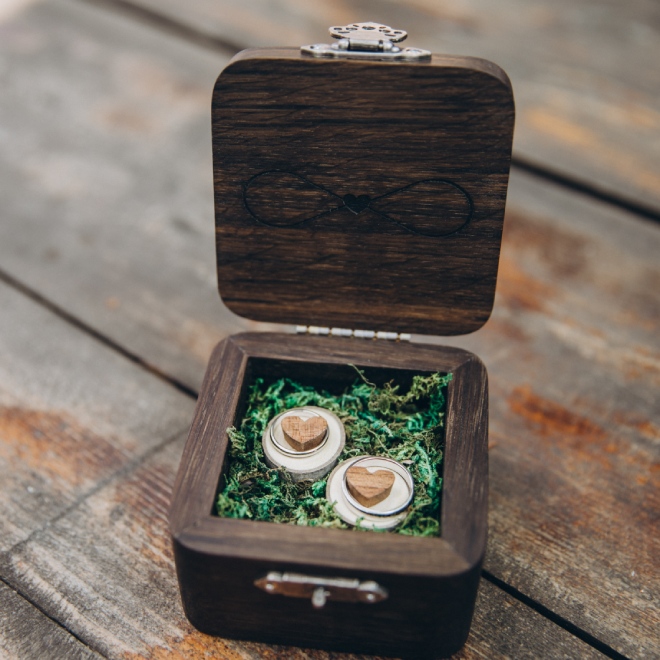 6- Make a playlist with the top country wedding songs
Making a playlist for your wedding? Those looking for country wedding songs are in luck since country music is the perfect style for nuptials, with its timeless ballads, classic hits, and modern chart-toppers.
From the first dance to walking down the aisle, you can find country songs for every part of your special day. Here are some of the top-rated, best country wedding songs of all time:
"I Do" by Paul Brandt
"I Love the Way You Love Me" by John Michael Montgomery
"H.O.L.Y." by Florida Georgia Line
"Somebody Like You" by Keith Urban
"Every Little Thing" by Russell Dickerson
"I Cross My Heart" by George Strait
"Forever and Ever, Amen" by Randy Travis
"Could I Have This Dance" by Anne Murray
"I Love the Way You Love Me" by John Michael Montgomery
"From This Moment On" by Shania Twain (With Bryan White)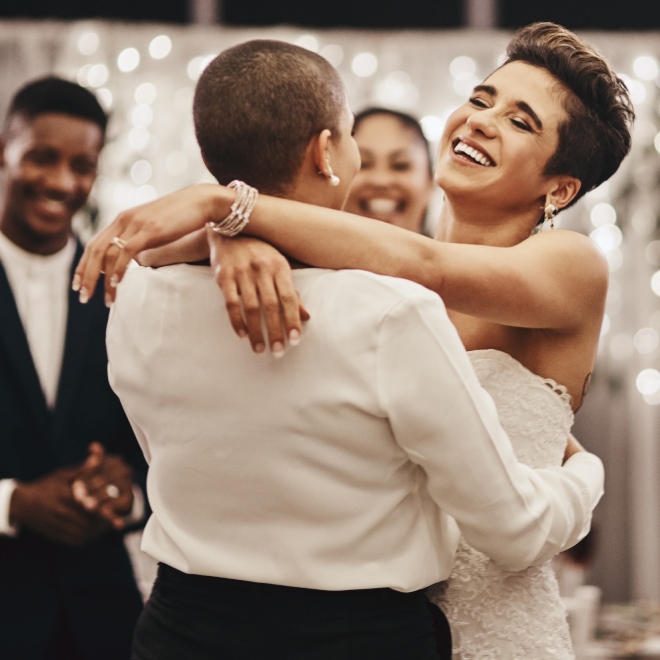 7- Mix country and rustic in your wedding decor
Having your big day in a barn wedding venue is a great way to give it a country feel. Don't worry if a barn isn't an option. A charming wedding doesn't have to be on a farm. Haystack seats, mason jar string lights, and other country decor ideas such as olive branches or fresh fruit centrepieces make it feel like a country-style wedding.
Decorate for the season. Your guests will swoon over a fall wedding cake with flowers or apples. You can show off your love of all things rustic and vintage in your wedding decorations and style at a country celebration, no matter where or when you're getting married.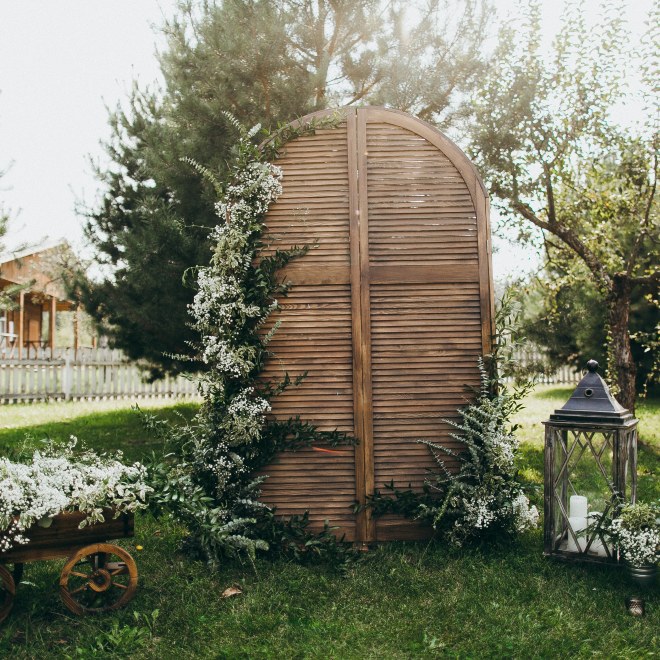 Want to know more about rustic weddings? Check this out: Your Guide to Hosting a Beautiful Rustic Wedding
8- Design a stunning country wedding cake
Featuring berries, blooms, and other nature-inspired details, country wedding cakes have guests clamouring for a slice. As an alternative to traditional tiers and fondant, couples are opting for cakes that are a little more earthy. Featuring twigs, vines, and twine, these sweets are full of woodland details. Sounds yummy, doesn't it?
For fall weddings, country cakes are perfect because they are the perfect canvas for autumnal accents like candied acorns, dark frosting hues, and autumn flowers. Glided details and lots of florals on simplistic naked cakes let a couple show off their glitzy side while still staying on theme. Basically, these cakes make country chic look chic.
9- Let your country wedding invitations reflect your theme
Guests get their first look at your wedding theme from your wedding invitations. If you're having a country wedding, a vintage theme, or are making lots of cute DIY decorations, country wedding invitations are a great way to show off your theme.
It is possible to create a wonderful country invitation card with kraft paper, straw rope, and a wooden log pattern. Try using dried flowers, branches, or cinnamon bark in your invitation if you like to experiment. Woodgrain lace, frayed ribbon bows, sunflowers, and blackboard style are also great options!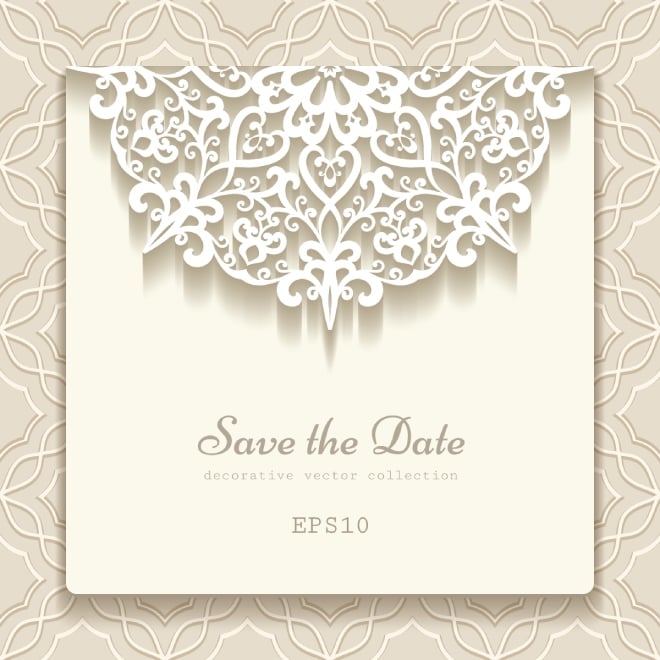 10- Book a gorgeous country wedding venue
The rustic, country vibe that country wedding venues give off is why they're so popular. Yes, you can get married in a hotel or banquet hall, but a country wedding venue just feels so cozy and down-home. Isn't that the perfect setting?
Anywhere you choose to tie the knot, country venues will serve as the perfect backdrop. These venues are gorgeous during any season, from snow-covered winter landscapes to warm, sunny summer days. If you're looking for a country setting with a farmhouse feel, you'll find it in one of the following locations: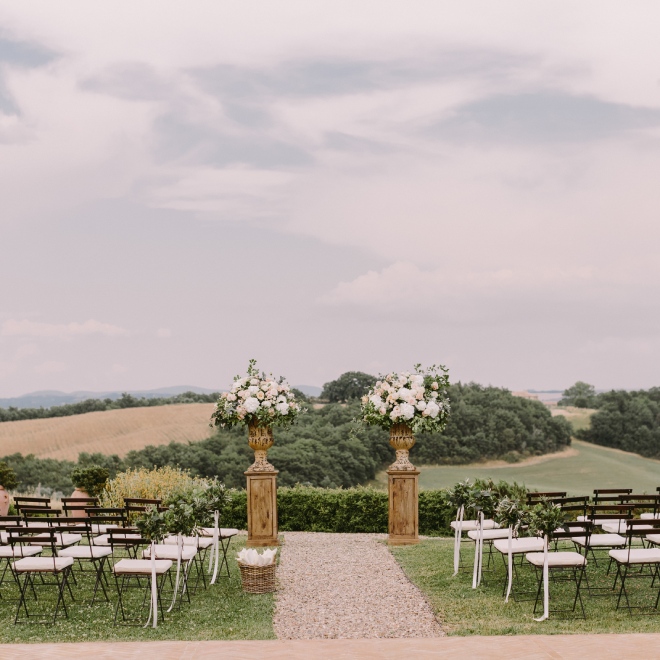 The prairies and the Rocky Mountains are perfect for country weddings. You can make your special day even more memorable with Alberta's country venues, whether you want a rustic vibe or a full-on farm wedding.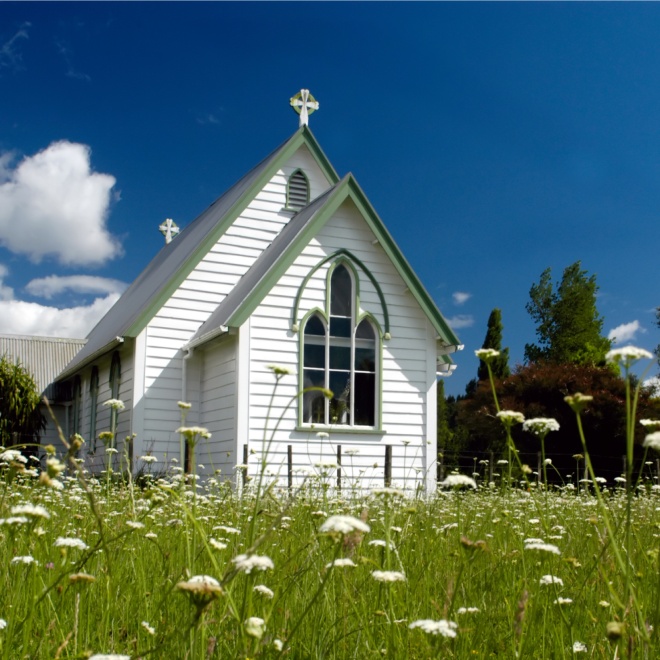 On the hunt for the right country wedding venue in Ontario? We mean friendly staff, a peaceful environment, lots of activities, and keeping it exclusive to you. Let us help if you're not sure where to begin!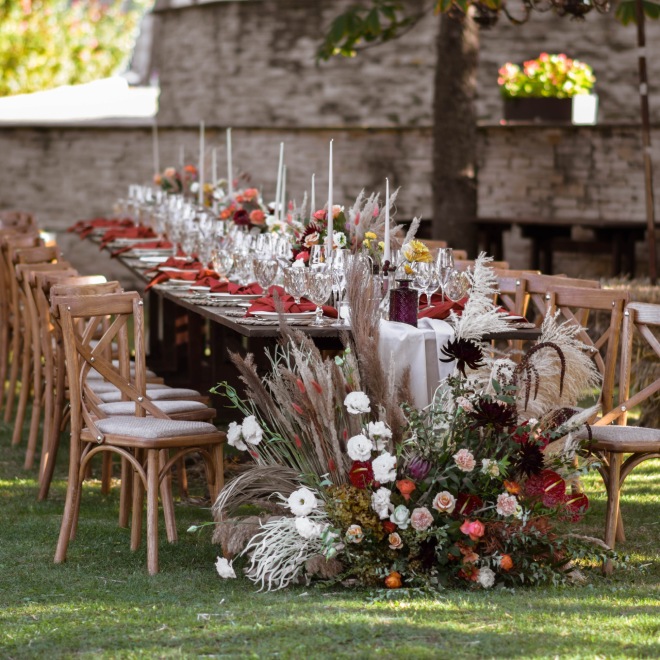 You'll find plenty of country wedding venues in Nova Scotia, with the province offering all kinds of property types for those who want a rustic setting for their celebration. There are a lot of different options for country weddings - from working farms to farm stays to barn weddings.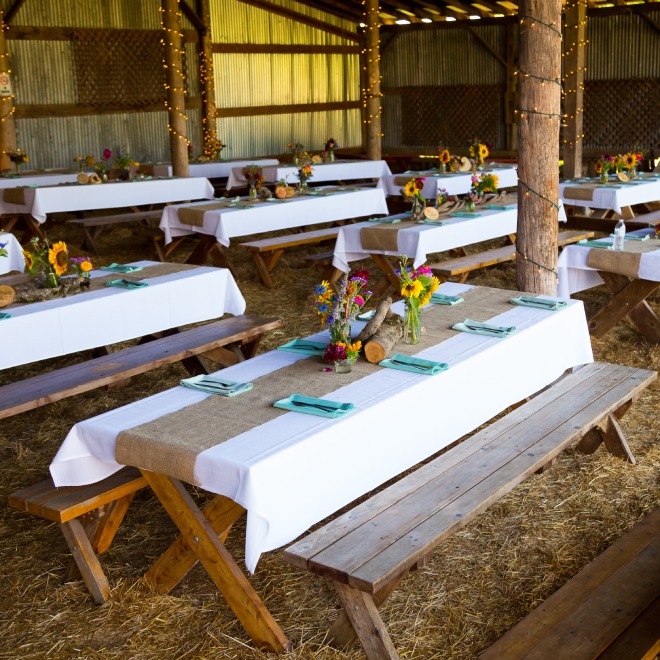 That's all for this article. Now that you have the essentials for a country wedding, you're ready to shop around for the best country setting by looking through the top wedding venues in your city. Happy hunting!