If you're looking for unique wedding venues in the GTA, the possibilities seem endless. But finding the right one doesn't have to be hard. Here are the top 37 wedding venues in the GTA according to couples and wedding pros. Happy hunting!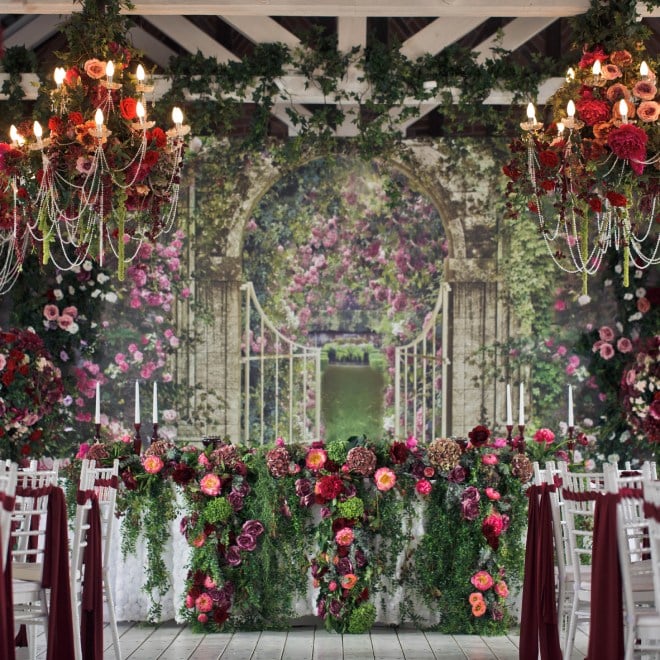 Outdoor Wedding Venues GTA
Got your heart set on an outdoor wedding? If you're dreaming of an open-air party for your big day, check out this list. Our list features the best outdoor wedding venues in the GTA, including vineyards, farms, and estate homes. Whatever kind of wedding you want, you're sure to find something on this list you're going to love.
1- Kortright Event Space
Located in Vaughan, the Kortright Event Space includes an outdoor space you can use for your wedding and a multifaceted natural wood landscape event area. A rustic, country-style wedding venue, it allows couples to get married in the woods.
Kortright Event Space's indoor facility can hold 80 to 200 people, while its outdoor space can hold as many guests as you need. Wheelchair accessibility and parking are available. Those who want to get married in nature or in the woods will love this venue!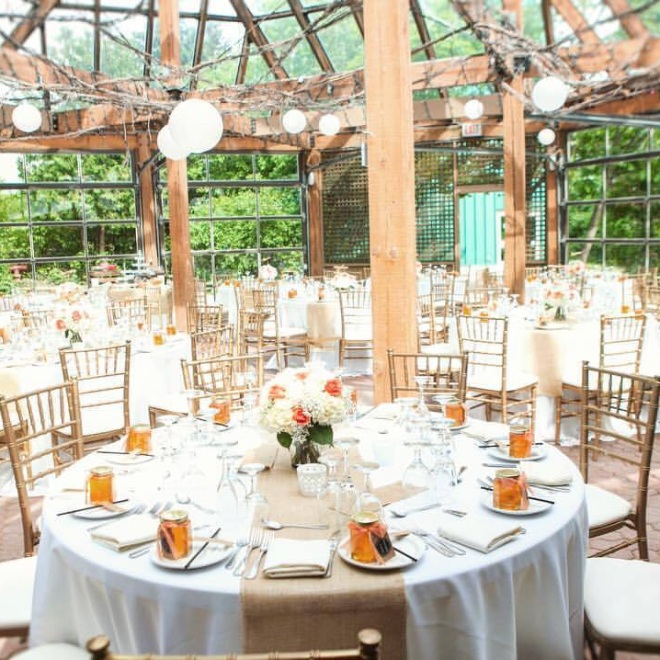 2- The Royal Ashburn Wedding
The Royal Ashburn is a wedding venue located in Whitby that's well-equipped and well-suited to any type of wedding or reception. In addition to offering stunning views of the landscape, it also offers the opportunity for a lakeside wedding.
The Royal Ashburn Wedding can accommodate up to 240 guests. There is something here for every wedding style, from classical to country to garden to rustic. It also provides on-site accommodation, so your guests won't have to worry about returning home after a fun but tiring night!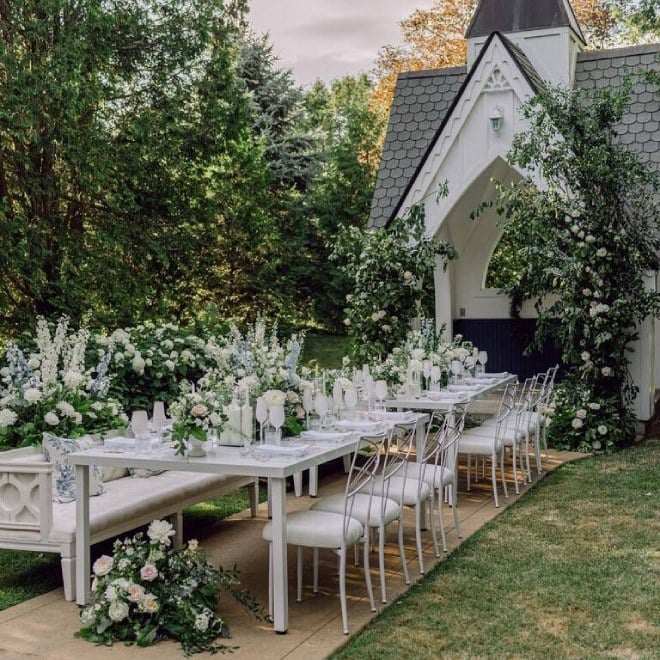 3- 4 Seasons Country Club
4 Seasons Country Club is a Pickering wedding venue that combines modern and country really well. Family-owned, the venue features an outdoor space for ceremonies and receptions as well as a beautiful banquet hall.
The 4 Seasons Country Club can comfortably seat 200 seated guests. The venue also provides a tent in case of inclement weather. Throughout the wedding planning process, you will receive assistance from an on-site wedding planner. You can also customize the event spaces according to your tastes!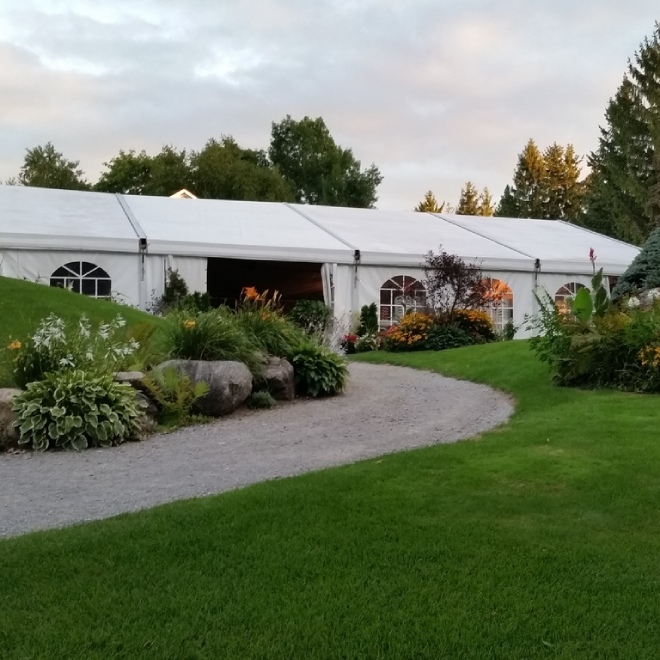 4- Pathways on Pleasure Valley
Pathways on Pleasure Valley is a state-of-the-art event center located in the heart of Uxbridge. You can have your wedding and reception in an outdoor, indoor, or uncovered setting. They offer many different styles designed to make your event look classic, country, garden-like, rustic, or vintage, so you can choose one that suits your personality.
With a capacity of 70 guests seated, Pathways on Pleasure Valley can accommodate small or medium-sized weddings. Their services include complimentary dance floor set up, bridal suite, cake cutting, clean-up and more!
5- Country Heritage Park
The Country Heritage Park is a non-profit charity situated on 80 acres of beautiful Milton. With the famous Niagara Escarpment as a backdrop and centuries of old buildings, it's a great historical setting with old-world charm.
With a capacity of 50 to 280 seated guests, Country Heritage Park can host a small or big wedding. It's a renowned venue that offers catering, event planning, set up and cleanup. From South Asian cuisine to cocktail receptions, you can choose from many catering options!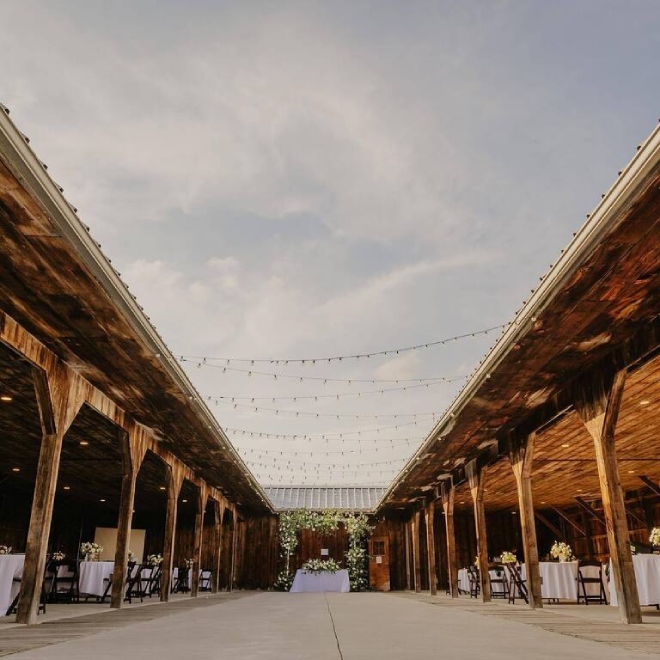 6- Heritage Estate Winery and Cidery
With breathtaking landscapes and stunning surroundings, Heritage Estate Winery and Cidery is a unique wedding venue located in Barrie. They offer an outdoor area that is perfect for hosting wedding ceremonies and receptions. They have a big selection of apple cider, wines, and sangria for your wedding guests.
Heritage Estate Winery and Cidery can hold up to 120 guests. The outdoor space can easily be converted into a covered area in case of rain. You'll love this country-style venue if you want a rustic backdrop for your wedding pics!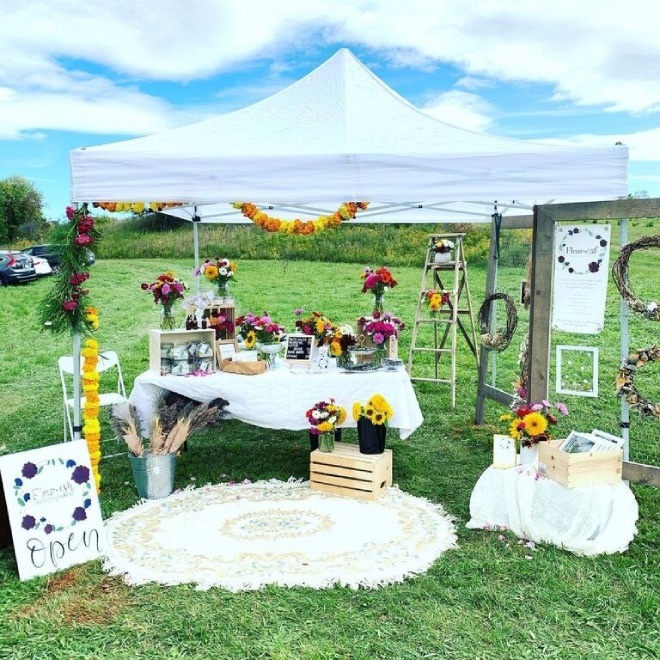 Small Wedding Venues GTA
Sure, some couples are absolutely nuts about hosting a big wedding with hundreds of guests, but if it's not your thing, don't stress. Most couples prefer smaller gatherings, so many that micro weddings, destination weddings in the GTA and elopements are on the rise.
We've rounded up the best small wedding venues GTA has to offer so that you can find the perfect location for your ceremony and reception. This region is full of everything from cute rustic farms to elegant restaurants, so there is no shortage of options.
Thinking about eloping? Here's what you need to know: How to Elope: Step-by-Step Guide
Do you want an intimate celebration with your loved ones? You'll love this article: Micro Wedding - What Is It and How to Plan Yours
7- Cluny Bistro Private Room
Located in Toronto's Distillery District, The Cluny Bistro Private Room offers gorgeous views of the city. This venue boasts a stunning design and a mix of vintage and modern elements. With its French-inspired menu, vibrant music, and great service, the restaurant has become one of Toronto's best French restaurants.
The Cluny Bistro Private Room can accommodate up to 80 guests for dinner. Aztec tiles, a beautiful ceiling, mosaics, antiques, and stunning chandeliers make this venue the ideal choice for your wedding. The award-winning menu features a variety of desserts, hors d'oeuvres, servers, and tastings to suit diverse dietary requirements and cultural preferences!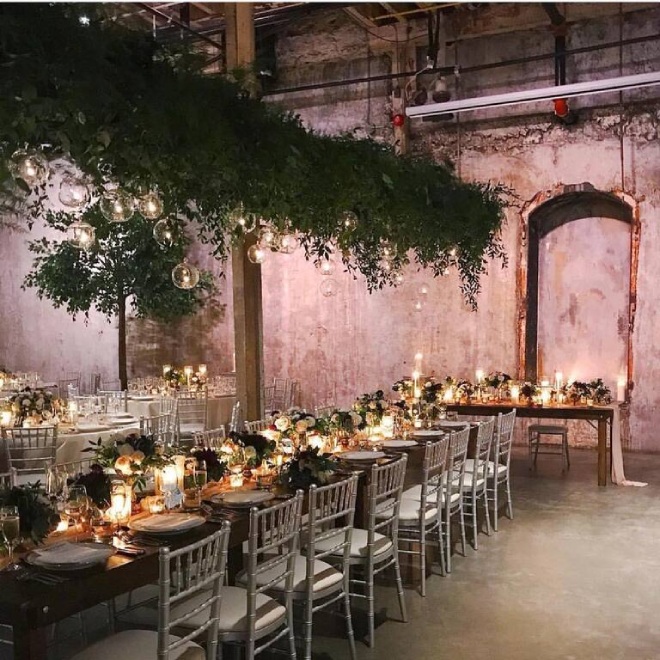 8- Fairfield Inn and Suites Brampton
Fairfield Inn and Suites by Marriott Brampton is one of the finest hotel wedding venues known for its exceptional service in the wedding industry. The venue's expert wedding team caters to the specific needs of couples who wish to have an intimate wedding without worrying about the arrangements.
The Fairfield Inn and Suites by Marriott Brampton can accommodate up to 55 guests. Wedding packages are flexible, and they offer free parking, professional event planning, accommodation, and more. Each wedding guest will also receive a complimentary hot breakfast buffet!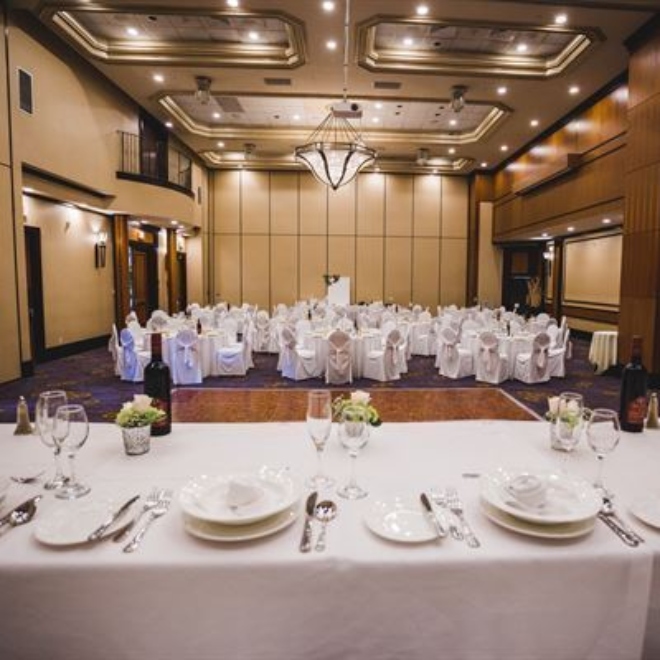 9- Country Cut Flowers
Country Cut Flowers is an hour from Toronto, just outside of Newmarket. Originally a flower field and hobby, it's become a very popular wedding venue in the region. The quintessential layout and great flower fields make it an ideal setting for a Newmarket wedding.
From 2 to 30 people can be accommodated at Country Cut Flowers. Bright, multi-hued flower fields will add a splash of colour to your wedding ceremony. This venue fills the air with fragrance, covers its grounds in flowers, and gives the couple a surreal wedding experience. The scenic setting provides countless photo opportunities that will last a lifetime. It can't get any better than this, can it?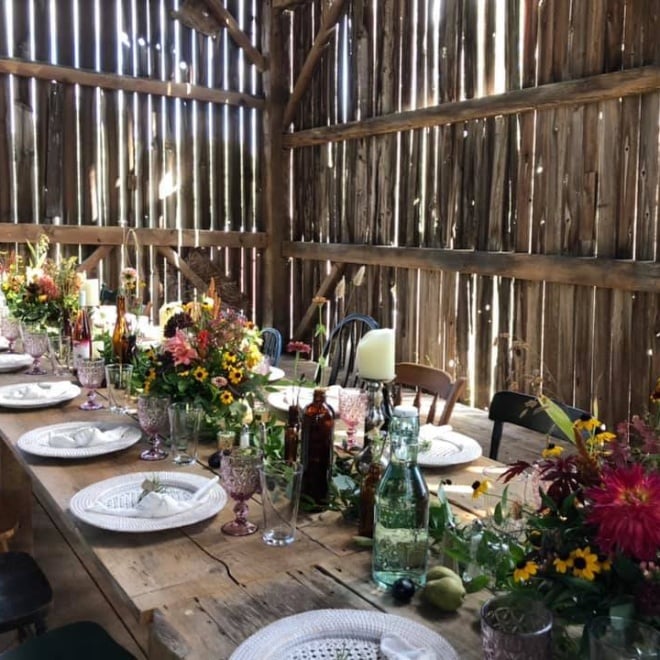 10- Lake Wilcox Brewing Co
The Lake Wilcox Brewing Company in Vaughan is perfect for couples who want an intimate celebration. Perfect for an indoor wedding with friends and family. It has a rustic and modern aesthetic that is also eclectic.
Lake Wilcox Brewing can hold up to 45 people seated. There is a variety of food available for catering services, based on your preferences. Look through the menu and pick what you like. Also available are bartenders, open bar, house beer, specialty bar and liquor license.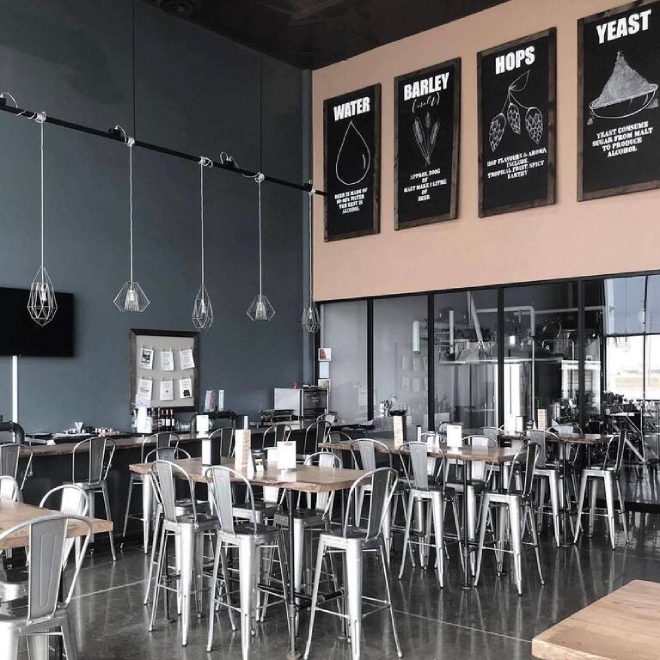 Affordable Wedding Venues GTA
You can stay on budget while planning your big day with cheap wedding venues in the GTA. These places offer inexpensive packages to make your wedding and reception as cute and affordable as possible. Here are some great choices for affordable wedding venues in the GTA:
Want to save money on your wedding? Check out these tips: How To Find Cheap and Unique Wedding Venues
11- The Hartman Art Gallery
Hartman Art Gallery in Stouffville offers an unusual combination of church architecture lined with contemporary decor and white walls. A venue like this is ideal for couples who are looking for something unique and special.
Hartman Art Gallery can hold 20 to 100 people. It's also possible to have an outdoor tented wedding at the venue, which can hold 120 guests. It's the perfect place to take Hartman wedding photos with its fantastic countryside views. In addition, there is a bed and breakfast at the venue, where your guests can stay for the night!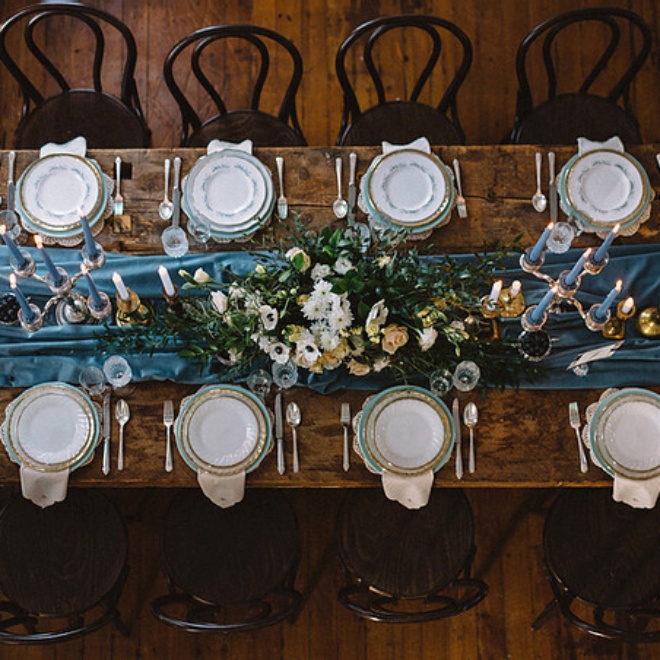 12- Grand Victorian Convention Centre
Grand Victorian Convention Centre is the perfect venue in Mississauga for couples who want to tie the knot in a luxurious and sophisticated setting. This hotel offers award-winning European décor, including bay windows, stunning overlays, chandeliers, veils, and more.
The Grand Victorian Convention Centre can accommodate up to 842 people. There are 100 all-suite accommodations available at the center for you and your guests. There is also a free jacuzzi suite for the couple, as well as a wide menu selection for you to choose from!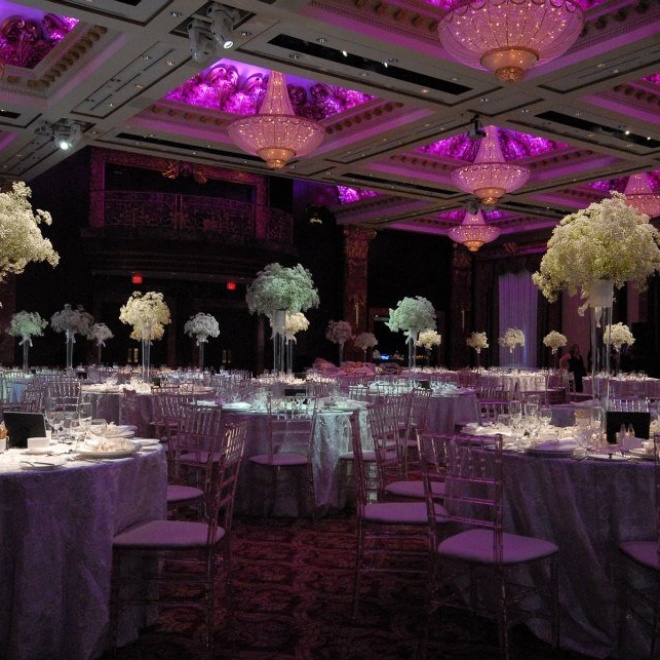 13- Tosca Banquet Hall
With its unique yellow and orange colour terracotta building, the Tosca Banquet Hall is not to be missed in Oshawa. It can seat 350 people. And their catering is awesome. Cocktail receptions, artfully designed buffet tables, stations, plated hors d'oeuvres and entrees, and any fresh food you want are all available here.
The Tosca Banquet Hall has a wedding coordinator and event manager who will help you realize your dream wedding. Besides parking, they have a bridal suite, wedding packages you can customize, beverage packages, and more.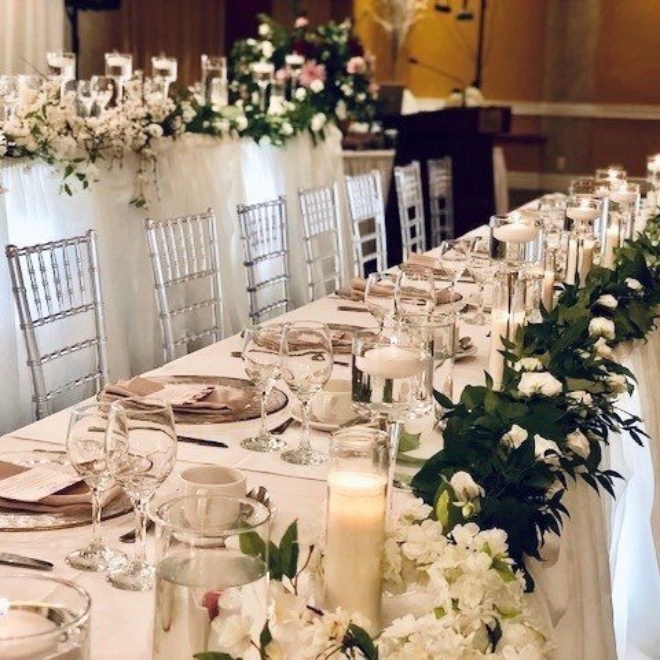 14- LaSalle Banquet Centre
Located in Burlington, LaSalle Banquet Centre boasts a beautiful setting, surrounded by Lake Ontario and Burlington's parkland. With its outstanding services and amenities, this award-winning venue is the ideal choice for your dream wedding.
The LaSalle Banquet Centre can hold up to 400 people. It offers plated dinners, buffet dinners, and cocktail receptions. Wedding menus can be customized according to the preferences of the couple. Also available is an open bar with premium wines, whiskies, signature drinks, beers and champagne!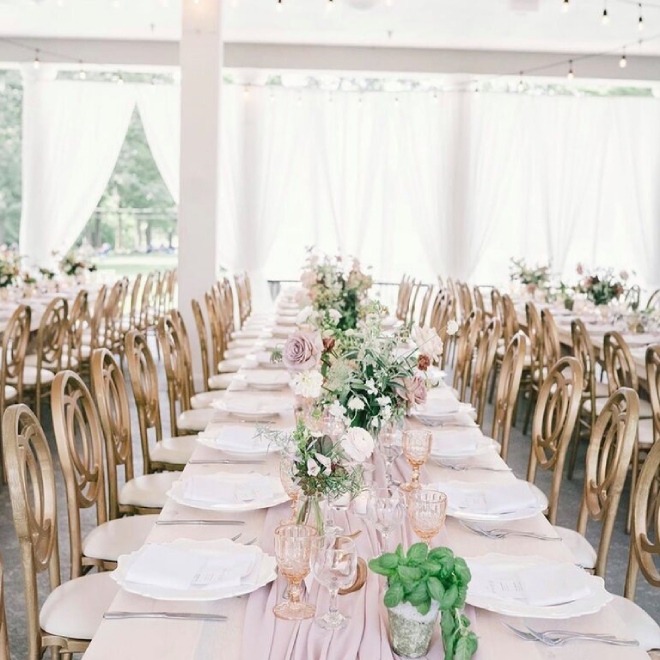 15- Alderlea
Located in downtown Brampton, the Alderlea is a stunning mansion built in the 19th century that offers privacy, elegant surroundings and impeccable services for your big day. This place is a mix of history and elegance. Its charming location, spacious facilities, tasty food menu, and friendly staff make it a great wedding venue.
The Alderlea is surrounded by picture-perfect gardens with seasonal plants. It can comfortably accommodate 120 people. You'll get exclusive use of the whole place if you book this venue. You can take your wedding photos in the gorgeous gardens with nobody in the background!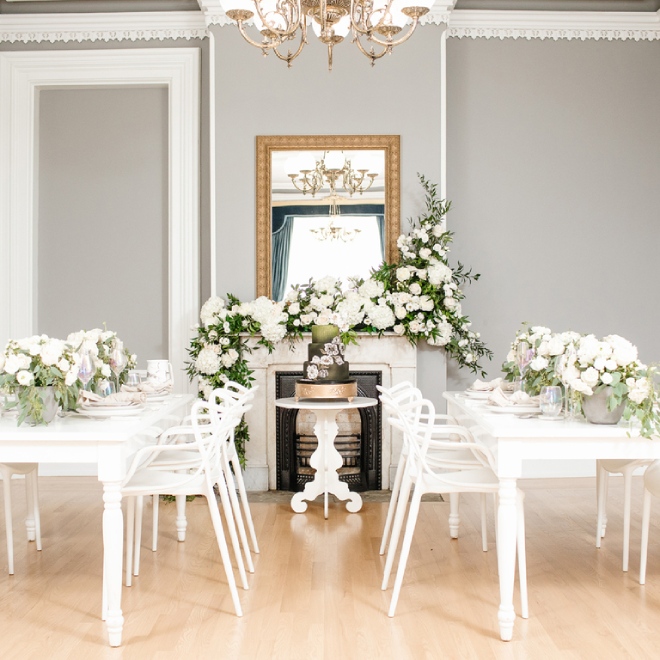 Rustic Wedding Venues GTA
It's amazing how mesmerizing rustic wedding venues are. Maybe it's the natural beauty and earthy tones that surround the place. Perhaps it's the way it grounds the people. In any case, it is always a great choice to embrace that rural romantic inside of you.
There are plenty of choices you can look at if you want to immerse yourself in rustic fantasy. The following are 10 rustic wedding venues in the GTA that may be perfect for your big day:
16- Willow Springs Winery
In Stouffville, Willow Springs Winery is a popular wedding venue. With the help of a trained and dedicated team, you can design the perfect wedding at this venue. You and everyone attending your wedding will be able to enjoy a truly memorable occasion.
Willow Springs Winery can accommodate more than 150 standing guests and 120 seated guests. On-site wedding planners are available to help with every detail. Depending on your requirements, this venue will offer you catering options to suit your needs. There is also accommodation available for the wedding couple and their guests!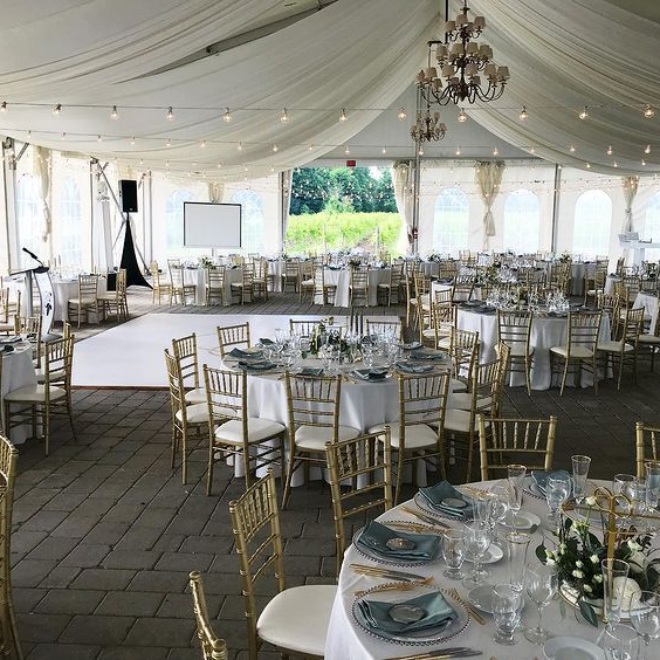 17- The Arlington Estate
The Arlington Estate in Vaughan is a great venue for getting married in a mansion. There are three types of wedding ceremonies you can have: indoor, covered, and uncovered. A mansion and a manor are available for rent.
Arlington Estate can accommodate events such as rehearsal dinners, wedding ceremonies, engagement parties, and receptions. A brickwork design makes it a stand-out venue right from the gate. With a capacity of 475 guests, it offers customized wedding packages!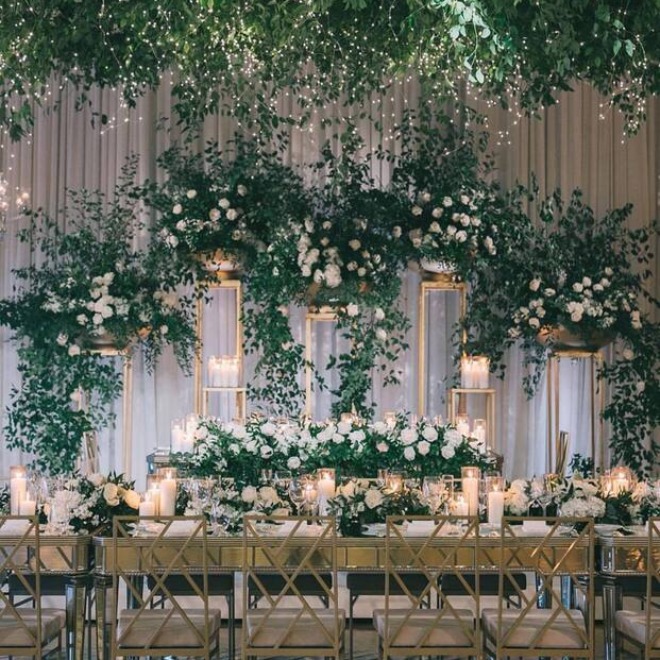 18- Harding Waterfront Estate
Located on the banks of Joshua's Creek and overlooking Lake Ontario, Harding Waterfront Estate is a waterfront venue with a historic setting that makes it perfect for a rustic celebration. It's a beautiful Mississauga venue for your big day.
The Harding Waterfront Estate has two perfect spaces: indoors and outdoors. It can accommodate up to 200 seated guests. This stunning venue offers a wide selection of top-notch cuisine and beverages. In addition, the estate grounds are also available for free photo shoots, pre or post-ceremony!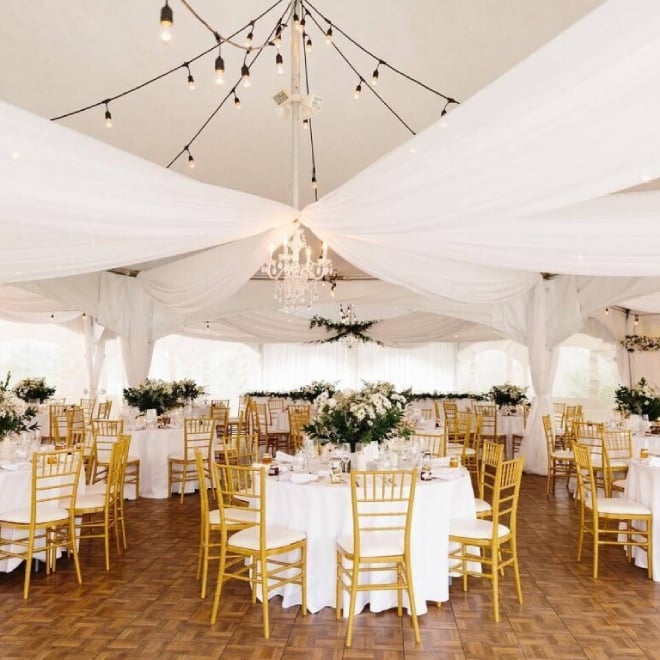 19- Madsen's Greenhouse Banquet and Chapel
Located in Newmarket, Madsen's Greenhouse Banquet and Chapel is a spectacular venue. Couples looking for a fairy-tale destination to celebrate their wedding will find this venue to be an excellent choice. This venue's flowers, fountains, trees, and forests will make for a breathtaking backdrop for your wedding photos.
There is room for up to 250 guests in Madsen's Greenhouse Banquet and Chapel. You can be confident that your wedding guests will be well taken care of at this venue because the wait staff is friendly and accommodating. An expert culinary team is also on hand. They're the best chefs around!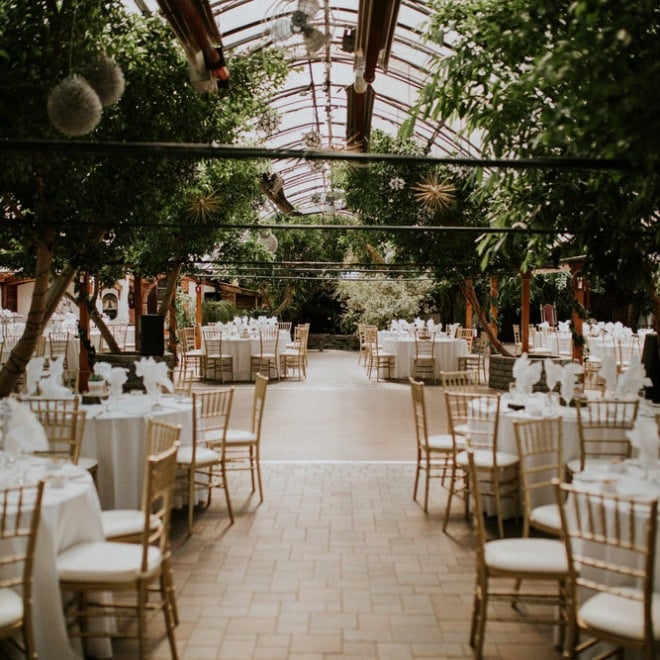 20- The Heights Ski and Country Club
Within the gorgeous natural landscape of Horseshoe mountains and the surrounding Copeland forest line, you'll find the Heights Ski and Country Club. Located in Barrie, this venue is easy to get to and has a beautiful vintage vibe.
You'll love the Heights Ski and Country Club if you want a rural setting with a modern twist. This club can hold 200 people comfortably. You and your guests can enjoy a delicious dinner thanks to the venue's onsite catering team. It is a budget-friendly location that offers value for money thanks to customizable wedding packages.
Restaurant Wedding Venues GTA
GTA has some of the best restaurants for weddings. They've got everything from old-world charm to sleek designs. Whatever your budget or requirements, you'll find a great place for your big day among our list of the best restaurants!
21- The Marlowe Restaurant and Wine Bar
Marlowe Restaurant and Wine Bar is a gorgeous venue in Richmond Hill that makes a great wedding location. There's a cozy fireplace and soft leather seating to create a serene atmosphere that you'll love. They'll let you have your ceremony and reception at the entire restaurant.
There's a multifunctional dining room and dedicated bar area in Marlowe Restaurant & Wine Bar. It can hold 250 guests, and they also have a private event space for 75 guests, which is perfect for intimate weddings. In addition to the delicious food menu, the restaurant also offers a lot of wine options.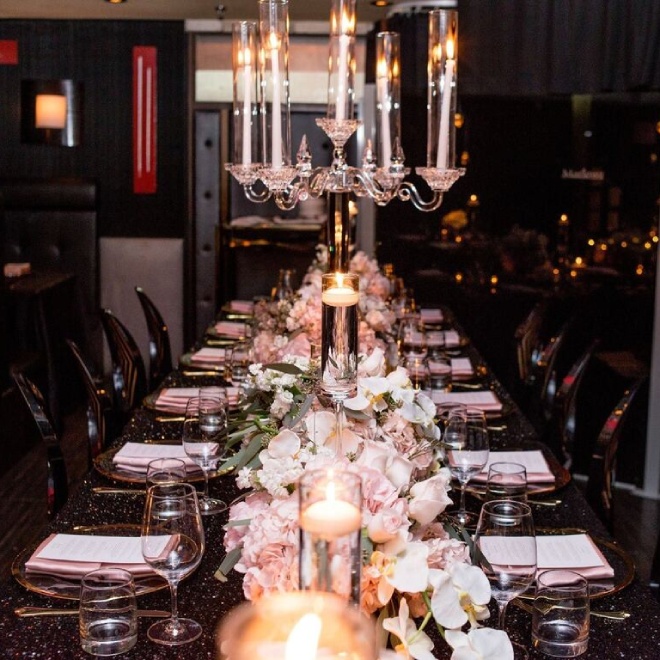 22- Culinaria Restaurant
Just inside the Old Eliot House in Mississauga, the Culinaria Restaurant specializes in elegant weddings. You'll love this venue if you want to tie the knot in an intimate setting with more than two decades of experience.
The Restaurant Culinaria has 5 private dining rooms that can be connected for big parties. All the 19th-century details are still there, but they're modernized. The place can hold up to 150 people. The prices are reasonable too!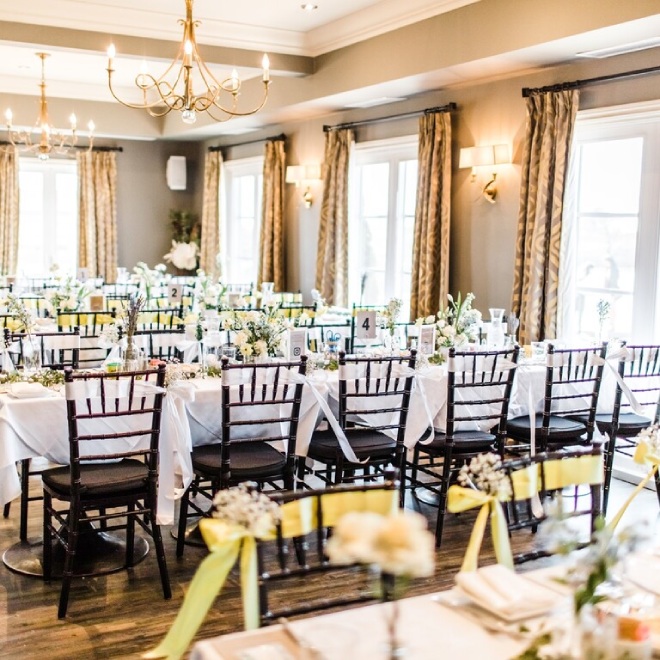 23- Tapagria
Tapagria is a Spanish tapas restaurant with Iberian roots, located near Commerce Valley in Markham. Classic Spanish tiles in this restaurant with exposed brick go perfectly with the contemporary design. It can accommodate 160 seated guests and 180 standing guests.
You can choose from a variety of wedding packages based on your needs. You'll enjoy a Spanish ambiance at Tapagria, as well as traditional Iberian dishes like Paella. Enjoy customized sangrias and delicious tapas dishes with your friends and family!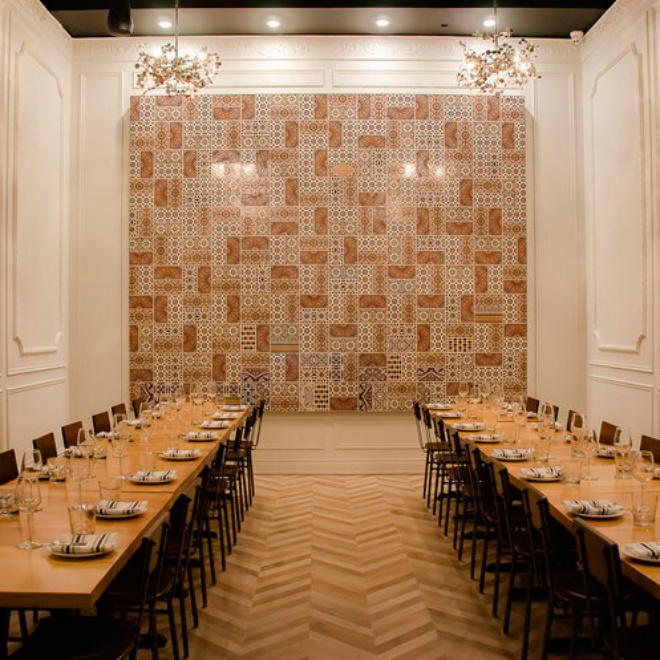 24- Fermenting Cellar
The Fermenting Cellar in Toronto is synonymous with weddings. Its rich history, along with the excellent service provided, made it a popular wedding venue among to-be-weds. It will be the ideal location for an unforgettable wedding!
A banquet in the Fermenting Cellar can seat 350 people, and a cocktail reception can accommodate 600. In addition, 500 people can be seated theatre style. With its lofty vintage exposed wooden trusses ceiling, it can be decorated with stunning crystal chandeliers to create an exquisite, elegant atmosphere. Perfect for rustic celebrations!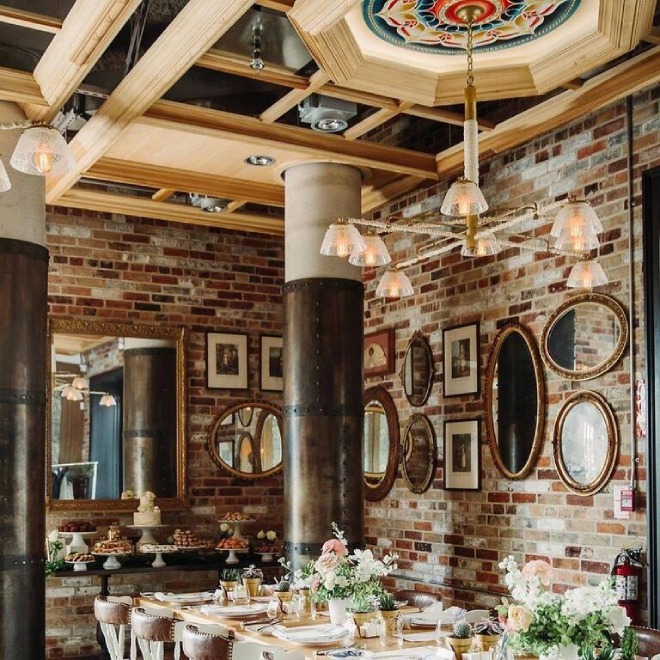 Farm & Barn Wedding Venues GTA
A farm wedding is one of our favourites. Weddings are beautiful and unique, but the setting of a picturesque farm just enhances the experience even further. This is exactly what the following farm & barn wedding venues in the GTA offer.
25- Waterstone Estate and Farms
Waterstone Estate and Farms is a wedding venue located in Newmarket. It's a beautiful place for romantic weddings. It has a dancefloor and a DJ station and can fit up to 150 people. At this wedding venue, you'll also find an awe-inspiring landscape.
With 100 acres of old bank barns, rolling hills, and an idyllic landscape, Waterstone Estate and Farms will make for the perfect backdrop to your wedding photos. Also, it comes with mouthwatering cuisine, so you and your guests will be impressed!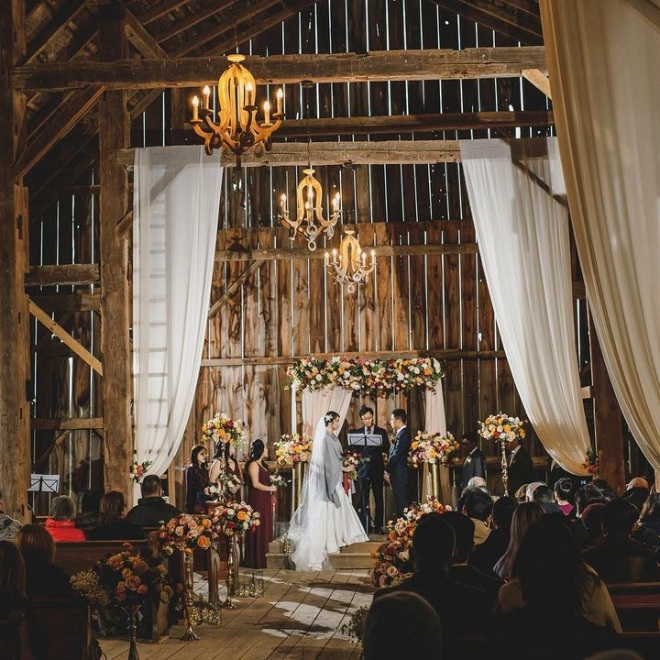 26- Lil Nicky's Barn
In Caledon, there's a fancy farm called Little Nicky's Barn. A great couple owns the venue and they understand the importance of every wedding and are willing to handle all of your wedding requirements. Located in a rural setting, it offers indoor and outdoor weddings with a rustic feel.
Indoors, Lil Nicky's Barn can seat 100 people. Also available is an outdoor area that can hold 100 people. You can choose from a wide variety of cost-effective wedding services at this venue. These include parking, event planning, set up and cleanup.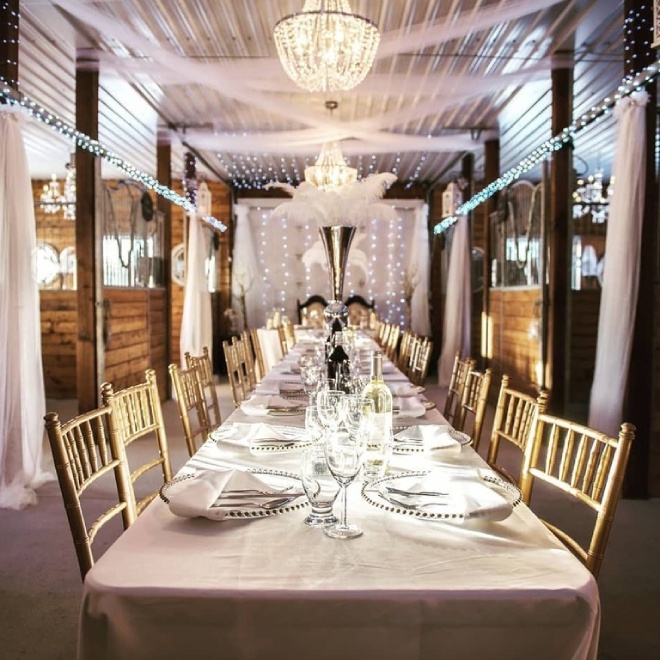 27- Bradford Barn
Bradford Barn is a gorgeous farmstead in the countryside north of Newmarket in Bradford. This rustic heritage farm provides a wide range of indoor and outdoor spaces for ceremonies, receptions, engagement parties, and rehearsal dinners.
Up to 200 guests can be accommodated at Bradford Barn. With all the services they provide like entertainment, custom-decor items, and catering, you can relax and focus on yourself and your loved ones. The venue only hosts one wedding per day in order to give your event their full attention!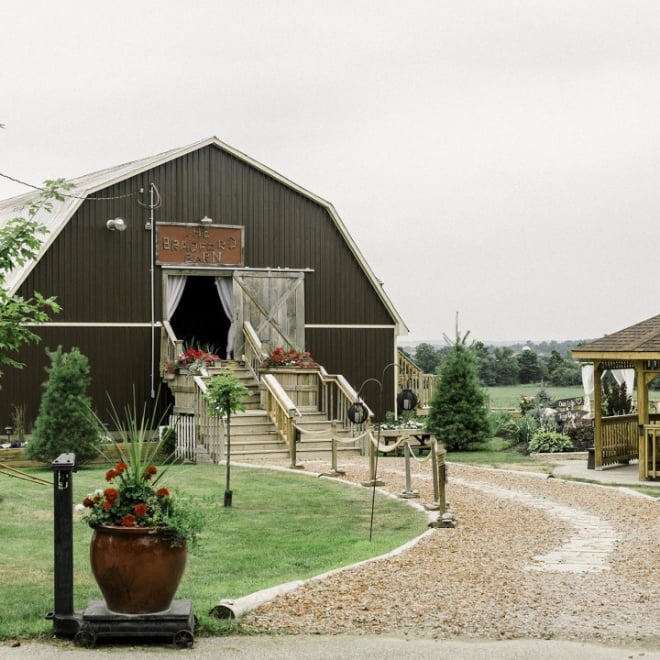 28- Farmhill Weddings
Farmhill Weddings is a lovely wedding and event venue in Keene that will give you the opportunity to plan the perfect rustic wedding in the middle of nature. Many to-be-weds come here to celebrate their wedding day because of the great location and the welcoming atmosphere.
There are many indoor and outdoor wedding celebration options at Farmhill Weddings and it can accommodate up to 250 guests banquet-style. Their talented culinary team can create just the right menu for your event. There are multi-course menus, cocktail receptions, food stations, buffets and more!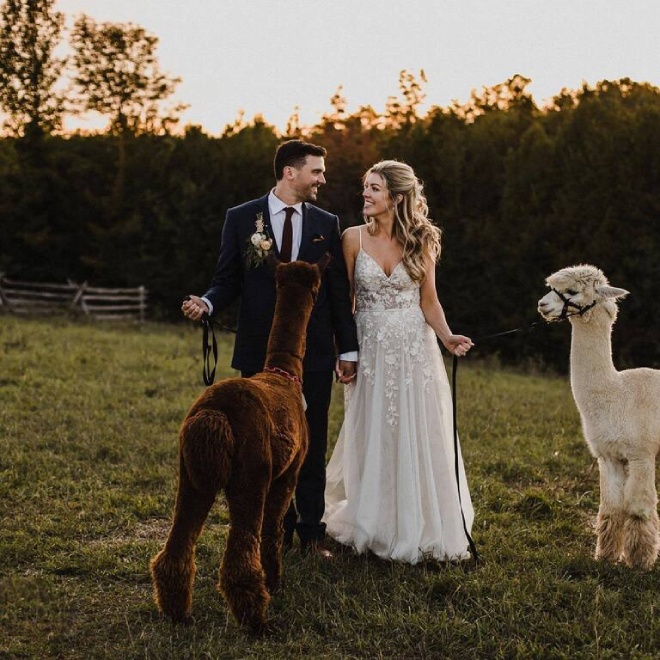 Golf Course Wedding Venues GTA
Your big day is almost here, and you want it to be perfect. To make it that way, you need a stunning wedding venue. The beauty of golf courses and the first-class service they provide make them a fantastic choice for a wedding venue. There are a lot of great golf courses offering wedding services, so narrowing down the top few can be challenging. Don't worry, we've done all the hard work for you! Here are the top golf course wedding venues in the GTA.
29- Deer Creek Golf and Banquet Facility
Deer Creek Golf & Banquet Facility has a rich history of providing guests with magnificent views and excellent service, so we understand the significance of having a beautiful and stress-free wedding. One of the coolest venues in Ajax, it's as beautiful on the inside as it is on the outside.
Your golf course ceremony at Deer Creek Golf & Banquet Facility will have a breathtaking backdrop for you and your guests no matter which event space you choose. It can hold up to 550 people. Plus, when you book this venue for your special day, you get a wedding coordinator who knows just what you need!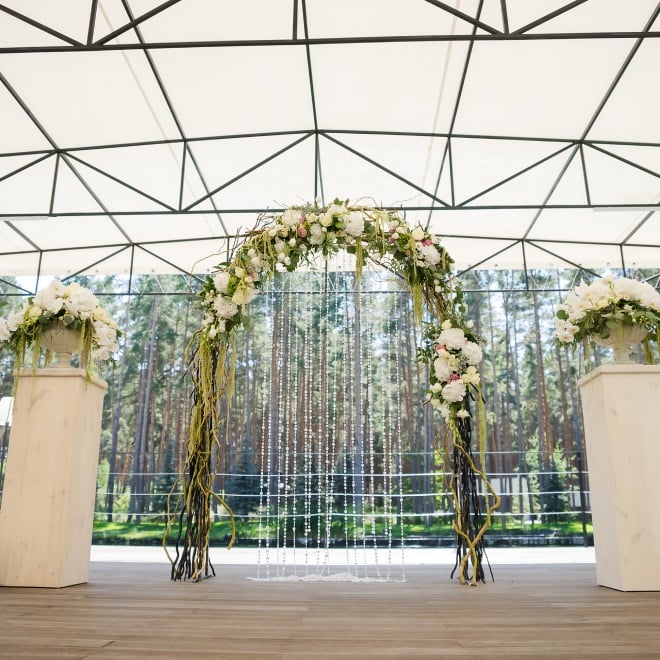 30- Maple Downs Golf and Country Club
The Maple Downs Golf and Country Club provides stunning views of the surrounding golf course surrounded by nature in Richmond Hill. It's on the highest point in the area, so it's a great spot to have a romantic ceremony or reception.
The Maple Downs Golf and Country Club offers a clubhouse with a dining room, spacious lounges, an open terrace, and a library. The club can accommodate 225 guests. Additionally, they offer a delicious 3-course meal as well as buffets, food stations, and hors d'oeuvres.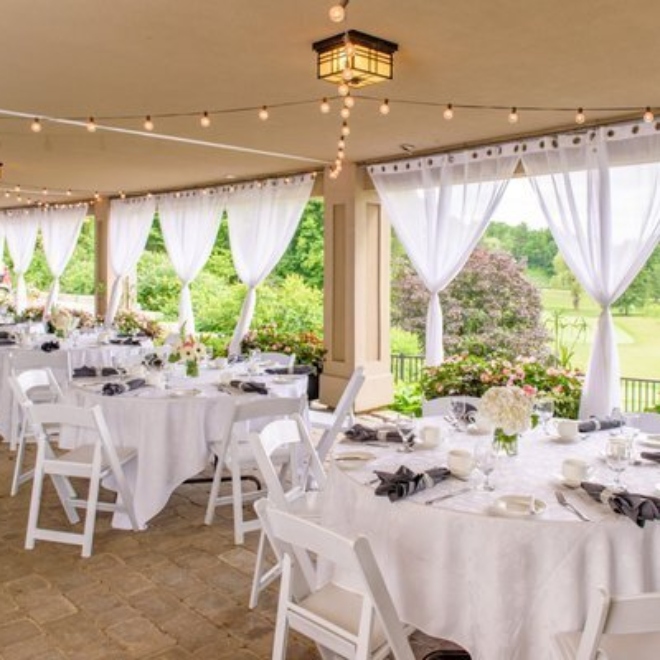 31- Upper Unionville Golf Club
Upper Unionville Golf Club is a Markham wedding venue that'll make your day unforgettable. With an easily accessible location and a professional event planning team, the venue and its staff will ensure you have the wedding of your dreams. A picture-perfect experience is assured with the lush grounds and picturesque surroundings.
Up to 120 guests can be accommodated at Upper Unionville Golf Club. It offers affordable wedding packages as well as delicious in-house catering. There's also parking and a bridal suite for you to get ready for the big day!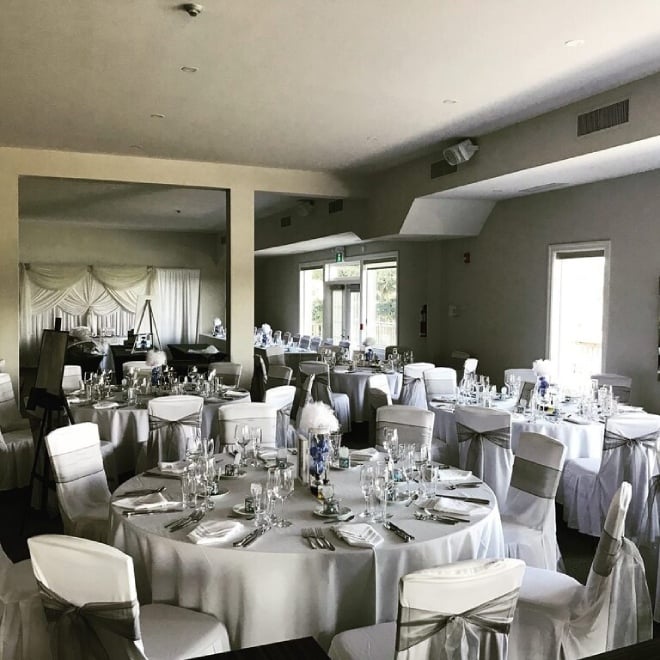 32- Lionhead Golf Club
A gorgeous golf course with a banquet hall is always a great place for couples to exchange vows. That's what Lionhead Golf Club has to offer. This venue is located in Brampton and offers stylish indoors and a scenic outdoor setting for your big day.
At Lionhead Golf Club, the facilities come with pattern-style ceilings, chandeliers, and lots of windows to let in natural light so the room feels bright and elegant. With a capacity of 350 people, the venue is great for a lot of events, from lavish ceremonies to grand receptions!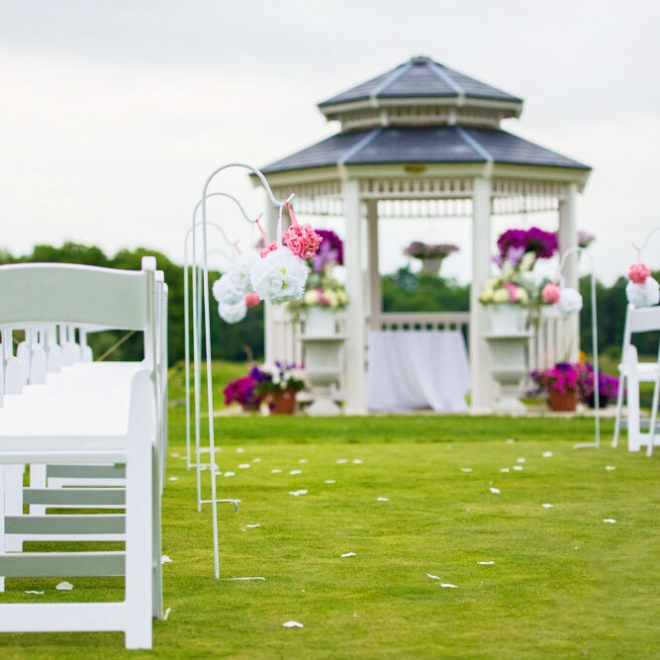 33- Glen Abbey Golf Club
You can enjoy the breathtaking views at Glen Abbey Golf Club in Oakville. The rooftop terrace of their championship golf course is the perfect location for wedding ceremonies. With a beautiful marquee equipped with chandeliers, you can hold a service and cocktail reception outside in any weather.
It is possible to host lavish events both indoors and outdoors at Glen Abbey Golf Club. On their stunning rooftop terrace, you can host a cocktail-style reception for your guests. With this venue, you can host an intimate event for up to 60 people or a dazzling event for up to 200!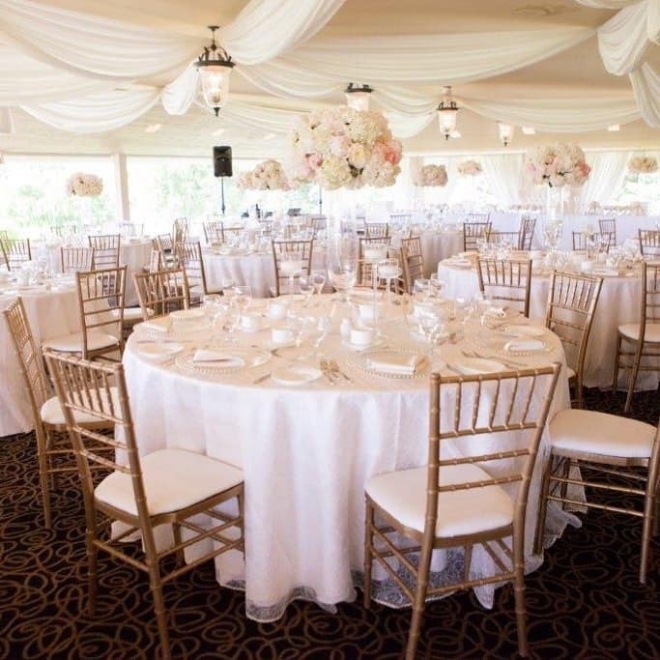 Waterfront Wedding Venues GTA
Want to exchange your vows while looking out at Lake Ontario? Fortunately, it is totally doable without having to get a permit from the city to use a beach or park. You're right, GTA's got a bunch of gorgeous venues right on the water. These are the waterfront wedding venues you should add to your list if you want a stress-free beach wedding.
34- The Royal Ambassador
The Royal Ambassador is a unique event center located in the heart of Caledon and a reflection of nature's best. Built within rolling hills, a 20-acre lake, and a well-maintained garden, it is spectacular! The facility can hold 500 people.
You can say 'I do' in a number of different venues at the Royal Ambassador. Each event venue is designed to showcase an array of styles, including classic, rustic, country, vintage, and waterfront. You can have everything related to your special day here, including the engagement party, bridal shower, wedding ceremony, reception and rehearsal dinner!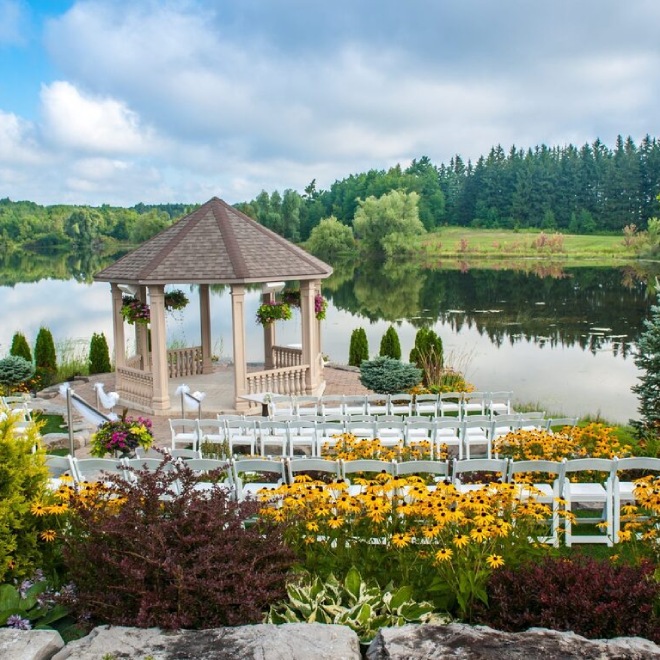 35- Spencer's at the Waterfront
At Spencer's at the Waterfront, you'll have amazing views of the Burlington lakefront as well as an excellent food menu that will leave an indelible impression on you and your guests.
The delectable Craft Cut Steak, market-fresh fish, and exceptional seafood at Spencer's at the Waterfront are what set this place apart. The restaurant has a glass-walled dining room and a patio that looks out onto beautiful Burlington Lake. There's room for 300 people!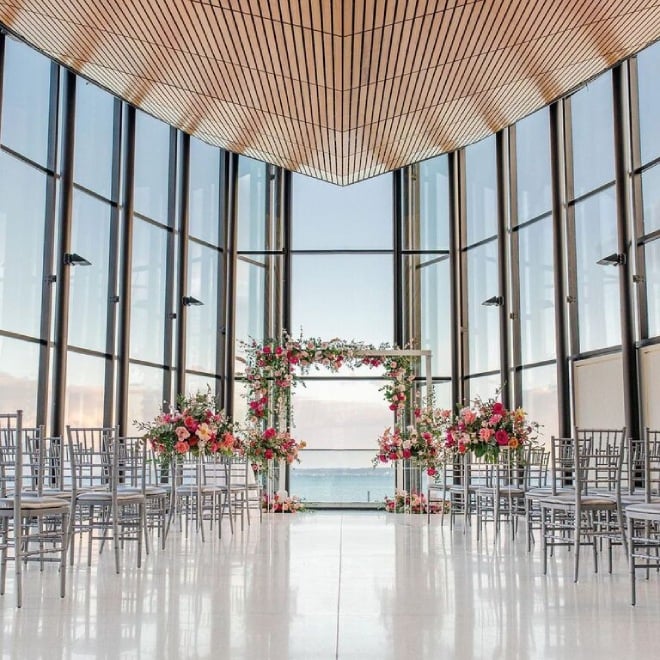 36- The Henley Room
A stunning waterfront wedding venue in Toronto, the Henley Room has hosted a lot of impressive weddings. They're experienced in celebrations and event planning with more than twenty years under their belt, so you'll have the best day ever when you come to this unique place.
With a capacity of 180 guests, the Henley Room offers many amenities. These include, but are not limited to an on-site wedding planner, customizable wedding packages, free parking and bar service. Also, it is tastefully decorated to accommodate all kinds of themes, from rustic to modern!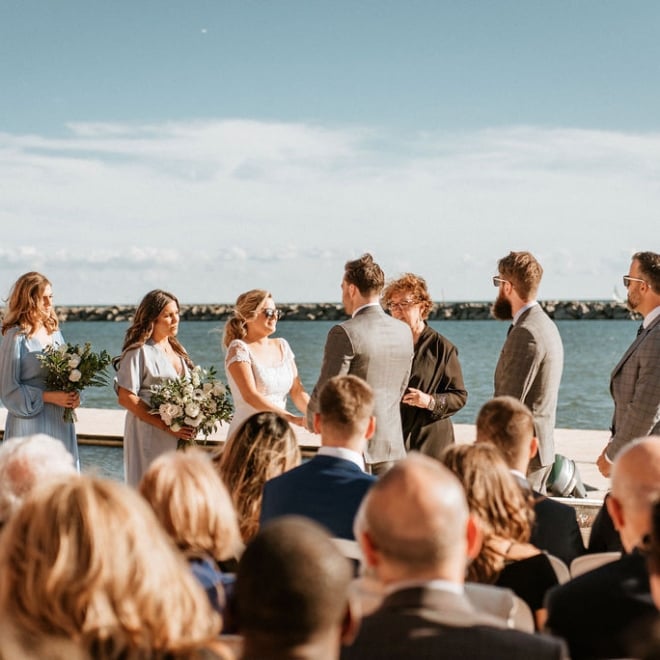 37- Jubilee Pavilion Banquet Hall
Jubilee Pavilion is an elegant venue in Oshawa that you and your guests can enjoy. There will be beautiful wood floors, high ceilings with draping interwoven, and soft light adorning the wedding arch and draped head table.
Jubilee Pavilion can accommodate 350 seated guests, making it the ideal venue for large weddings. You can do both the ceremony and reception in one place. On-site wedding planners, customizable wedding packages, and bridal and groomsmen suites are all waiting for you if you book this stunning venue!
It's all from us! You can find more details on the pages of the venues you're interested in. Also, you can select your venue after you have viewed all the Ontario wedding venues. Best wishes for the big day!