Our seasonal wedding colour ideas will help you pair the perfect shades. Decide on your wedding colour palette, and the rest will fall into place—from wedding decorations to the dress. For maximum inspiration, check out our favourite wedding colour schemes below!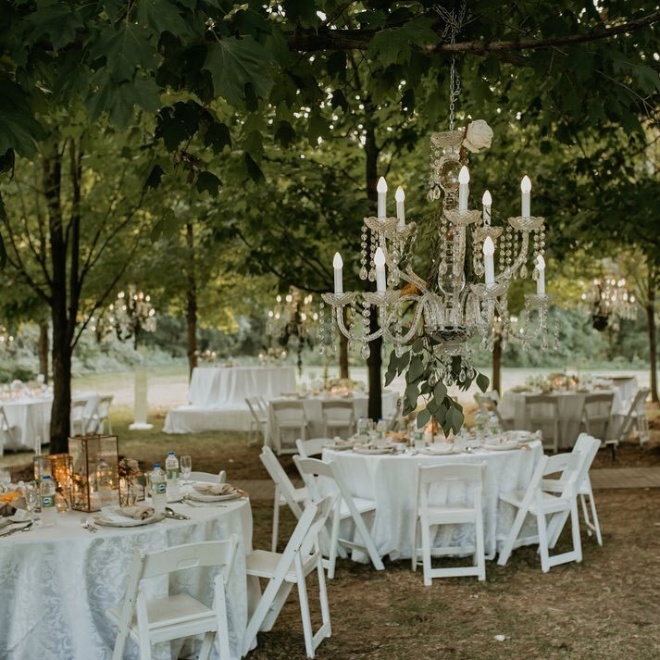 Spring Wedding Colours
Springtime comes with a bunch of pretty colours you can use to craft your colour palette. Maybe you like pastels if you're thinking about a spring wedding.
March through June are the months when softer shades are popular. However, spring isn't just about pale pinks and light blues. Deep, cool colours are reminiscent of earlier months and their rainy forecasts. Below are some of the most beautiful wedding colour schemes for spring.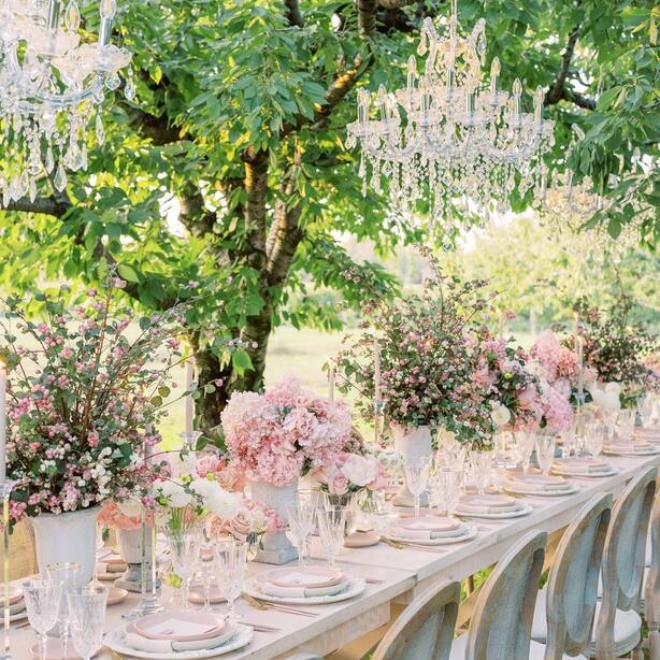 1- Sage Green And Lavander
Against a natural backdrop, this colour combination is a stunning choice for an outdoor wedding. It also works for a vintage/modern wedding, offering vibrant colours that are both romantic and lovely.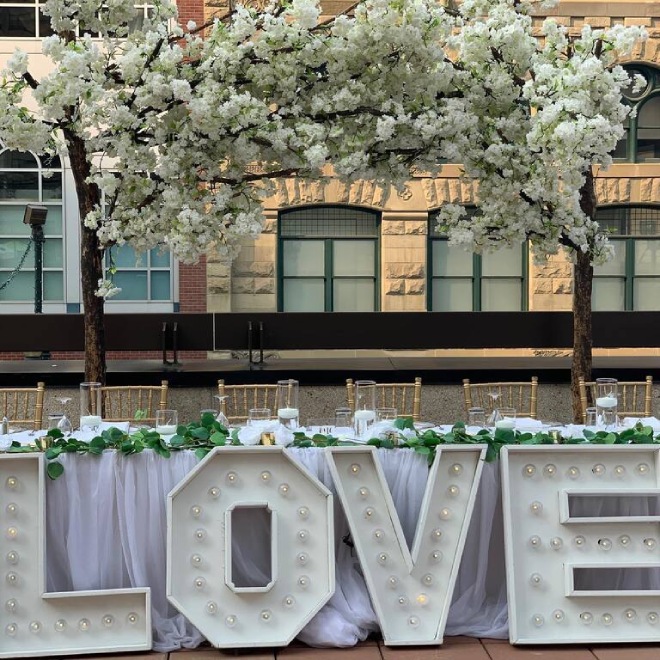 2- Peach, Lilac And Yellow
These colours would make a beautiful spring sunset wedding. Your guests will be surprised and inspired by the combination of yellow and peach with lilac. The statement-making couple will love this combination. The warm palette is perfect for a sunset wedding.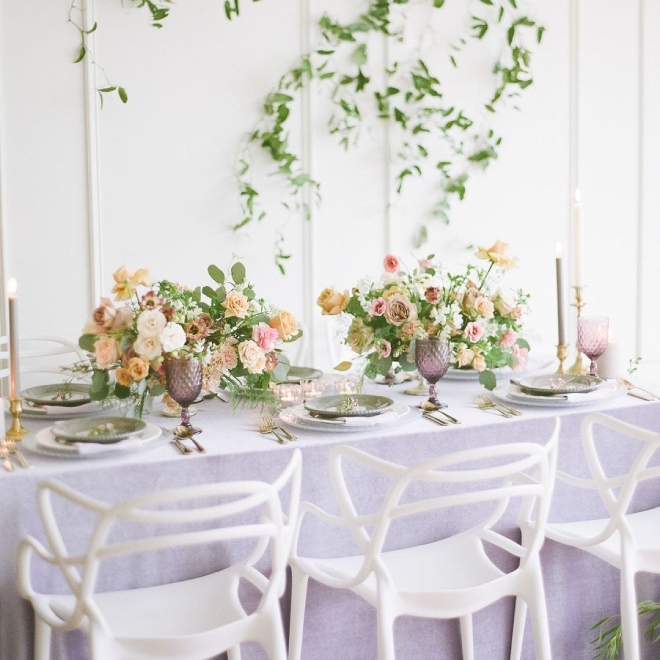 3- Pink, Green And Beige
This colour combination might be a good choice if you are looking for rustic wedding colours in spring. This subtle blend of pink and greenery resembles everything soft about nature and will be a nice touch for your wedding party.
You can also decorate with white tablecloths with green centrepieces and pink touches. Depending on what you're into, you might think about pink khaki ties, corsages, suits and more.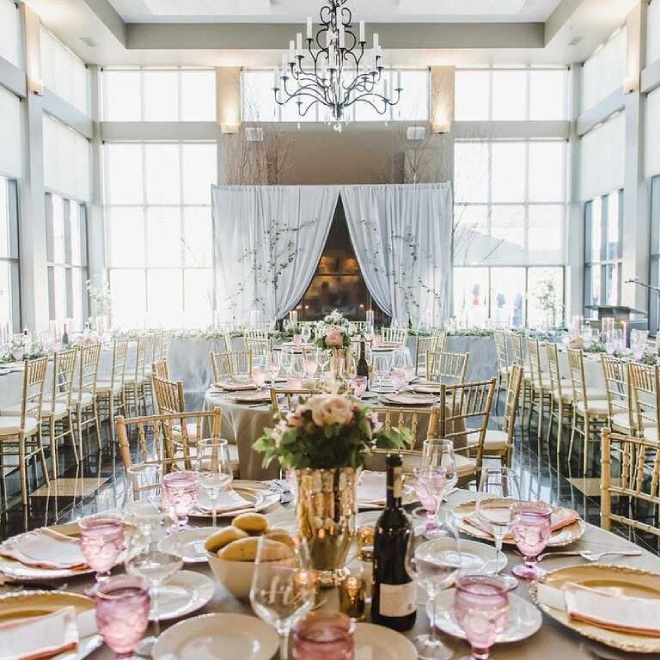 Do you need more inspiration for your rustic wedding? Take a look at this article: Your Guide to Hosting a Beautiful Rustic Wedding
4- Blue And Yellow
This is the perfect colour combination for a May spring wedding that's both masculine and feminine. Warm yellow adds romance, and bright blue adds glam. We suggest yellow bouquets and blue attire for your wedding party; it adds a modern twist to the traditional wedding.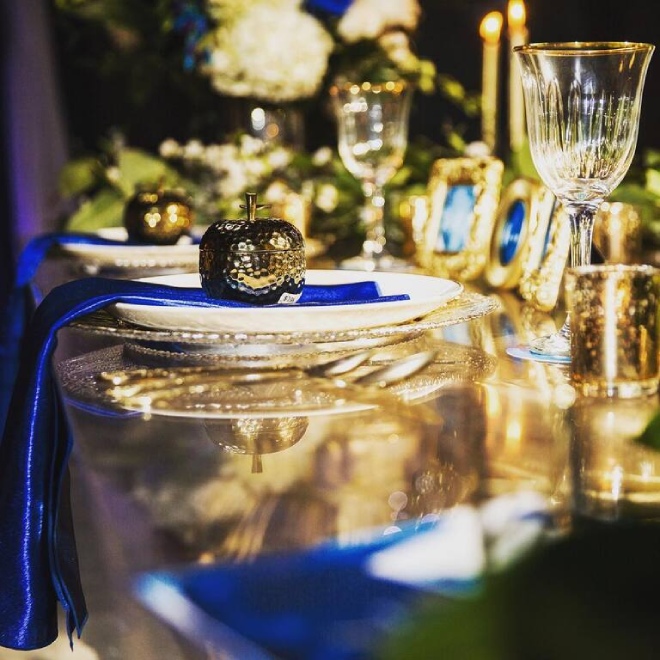 5- Fuchsia and Gold
Traditionally fuchsia is a summer hue, but many brides are combining it with blues and golds to make it perfect for a spring wedding! Let's face it, we're always up for starting new traditions, so if you're one of them, try it out!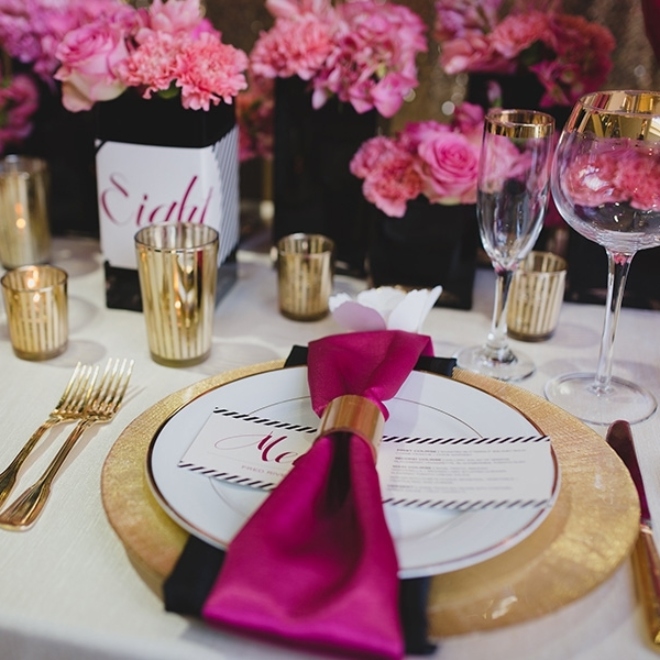 Summer Wedding Colours
A lot of couples choose bright oranges, yellows, and blues for their colour scheme when planning summer weddings. But you can colour outside the lines too! Summer weddings look great in tropical greens, punchy primary colours, and rustic neutrals. Check out the following inspirational ideas.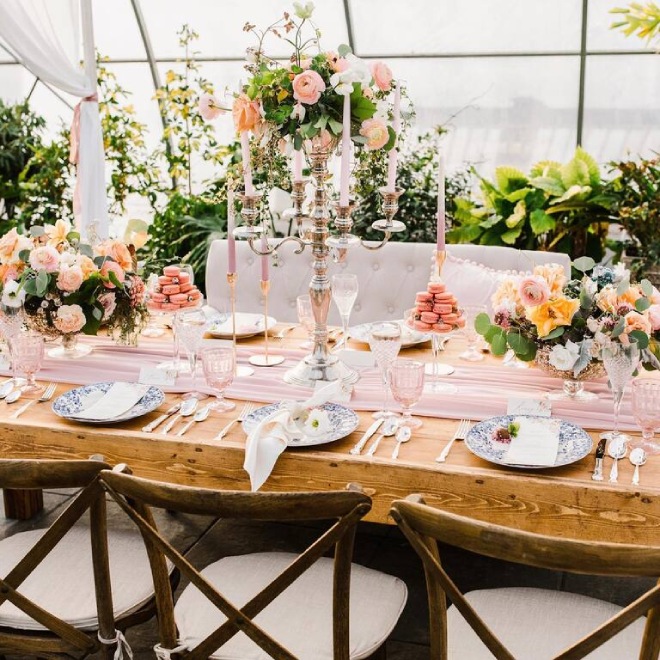 6- Mint And Pink
The colours mint and pink are perfect for a princess-themed wedding. Together, they create a serene and bright ambiance. Consider pink for your wedding cake and invitations. Add mint edible flowers and hot pink letter invites to your cake. Very unusual, but very popular.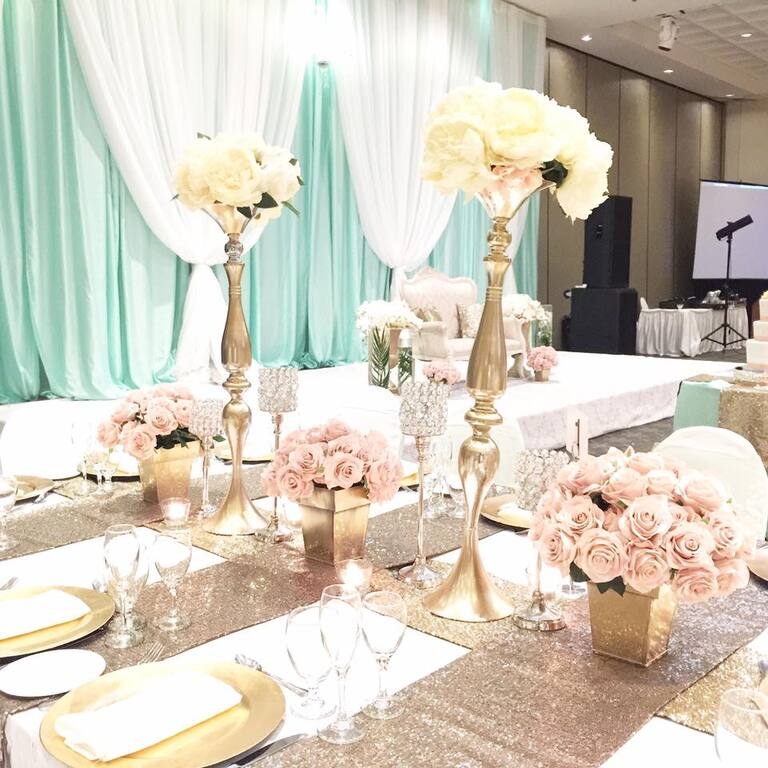 7- Dusty Blue And Burgundy
Another popular colour combination for summer weddings is burgundy and dusty blue. The white bride with burgundy bouquets, the dusty blue bridesmaids, the rustic wood tables with burgundy centrepieces and dusty blue candles, the dusty blue wedding cakes with burgundy flowers... These are all great ways to make your summer wedding feel classic and romantic!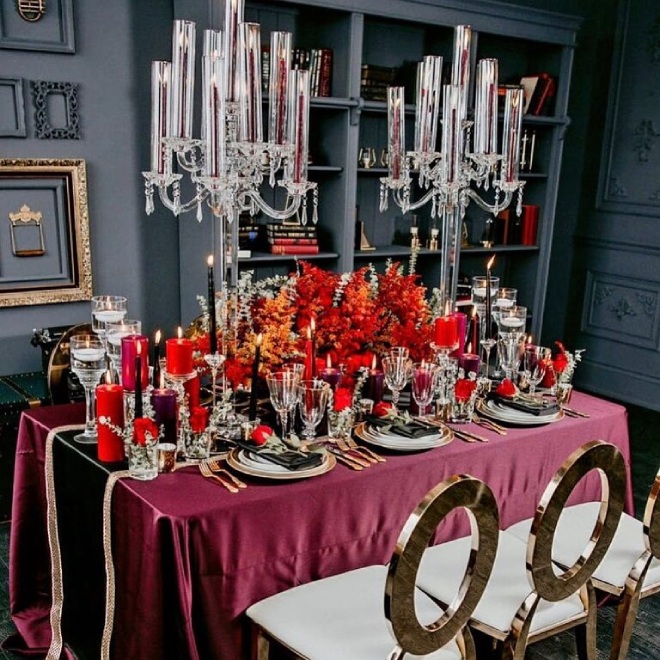 8- Pastel Rainbow
If you want more colour than just one pop, we suggest selecting a rainbow-inspired palette. If you're looking for a fun and playful pastel wedding colour scheme, then light pink, turquoise, purple and orange might be your choice.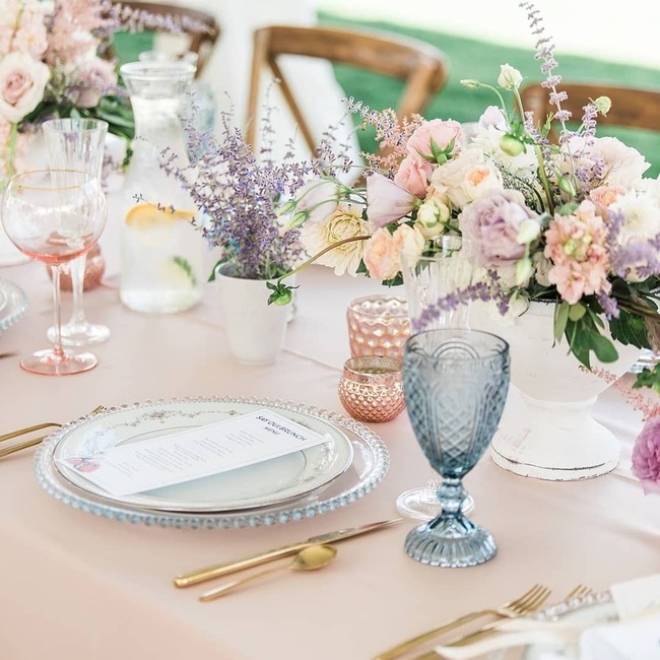 9- White And Green
Weddings in the backyard look fantastic in white and green. Create an intimate, yet vibrant atmosphere. Use greenery and strategically placed drops of white to cover walls in floral arrangements.
Together with your bridesmaids, wear a white calf-length gown. Place a Grecian greenery flower crown in place of a veil to complete the look.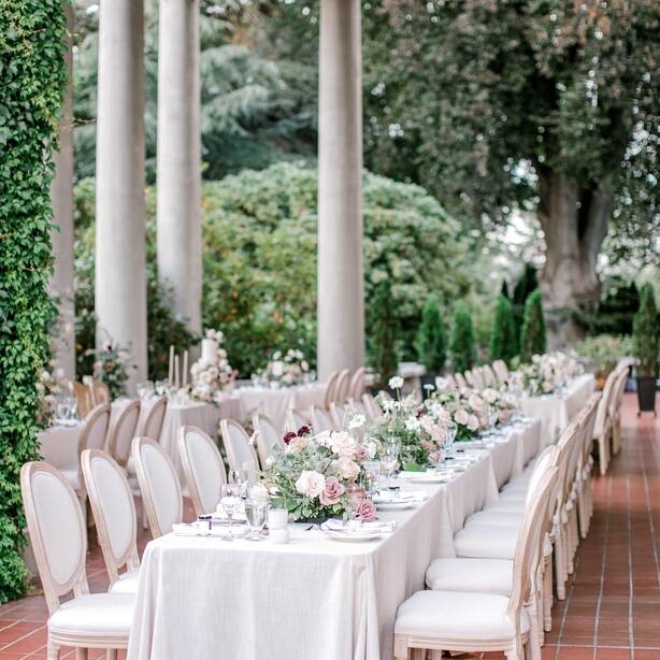 You can read more about backyard weddings here: Backyard Weddings: Tips for a Beautiful Event
10- Mixed Jewels
This is the theme you're looking for if you would like an elegant wedding theme that fits into any environment. These colours have a rich saturation that is named for gemstones like amethyst, sapphire blue, citrine, purple, emerald and red.
Given its timeless elegance and easy glamour, it's no wonder this classic jewel-toned colour combo is a long-time wedding favourite. This theme provides the opportunity for couples planning a black-tie affair to create the wedding of their dreams.
Fall Wedding Colours
It is likely that you already have your perfect fall wedding colours in mind if you are planning an autumn wedding. If you're still planning, we've compiled some of the best fall wedding colours for your colour scheme, dress your party, and set the tone!
You can't go wrong with these fall wedding colours. You can pick any combination of colours from our list, but feel free to mix and match!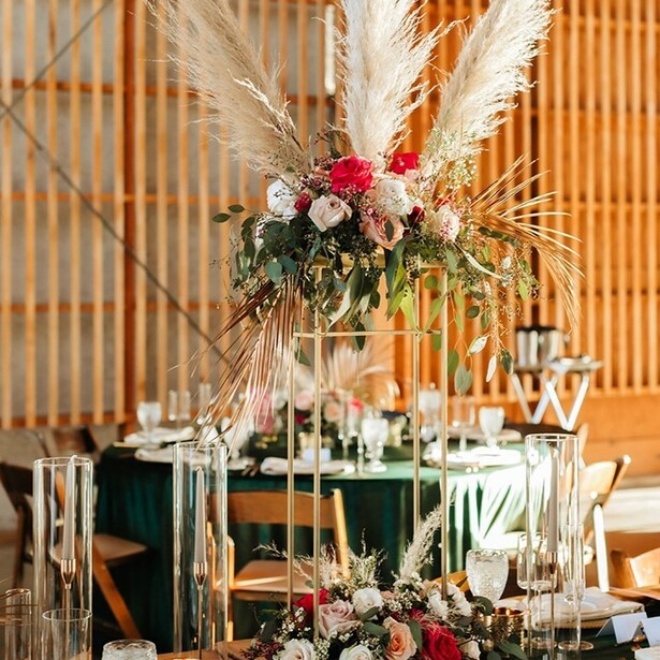 This article contains stunning fall wedding ideas with photos and tips: 24 Awesome Ideas To Elevate Your Fall Wedding
11- Green And Brown
The colour combination of green and brown is a laid-back yet lively one for a castle wedding. Use green stationery with floral accents in brown to give your wedding a classic feel. Use brown as the background colour for your venue's decor. Add green to the brown background to make it pop.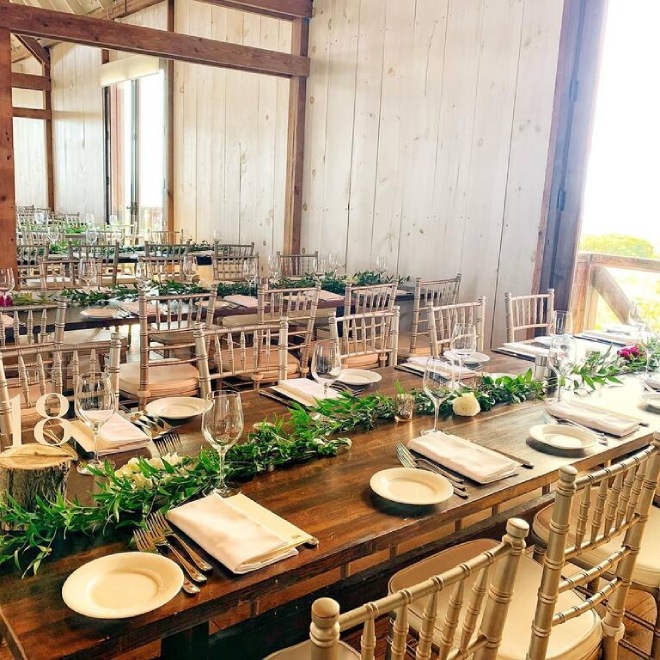 Looking for the best castle wedding venues in Ontario? We've compiled our favourites here: 11 Magical Ontario Castles You Can Get Married In
12- Crimson Red And Gray
Crimson and gray make great fall wedding colours for boho-themed weddings. Have the guys wear gray suits with crimson ties. Dress the girls in crimson red dresses and yellow bouquets to match the men.
Lay out mismatched grey, crimson red, and dogwood chairs in the lounge. Use crimson red napkins on gray tablecloths, and dogwood, red and gray centrepieces as an alternative.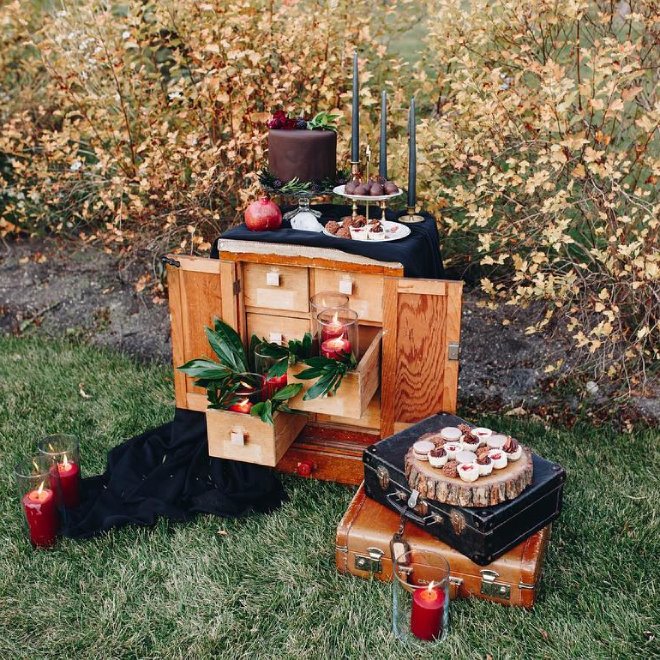 Need more ideas for your boho wedding? Take a look here: Boho Wedding Guide: Everything You Need To Know
13- Burgundy And Gold
Burgundy and gold are the perfect colour combo for a vintage wedding. They're both strong colours and they need a calm turquoise to balance them out. Burgundy is popular for bridesmaids' dresses, chair decor, and tablecloths.
Don't be afraid to use gold on the dinnerware, place cards, and menus. Match them with turquoise napkins and floral arrangements and centrepieces in all three colours as well.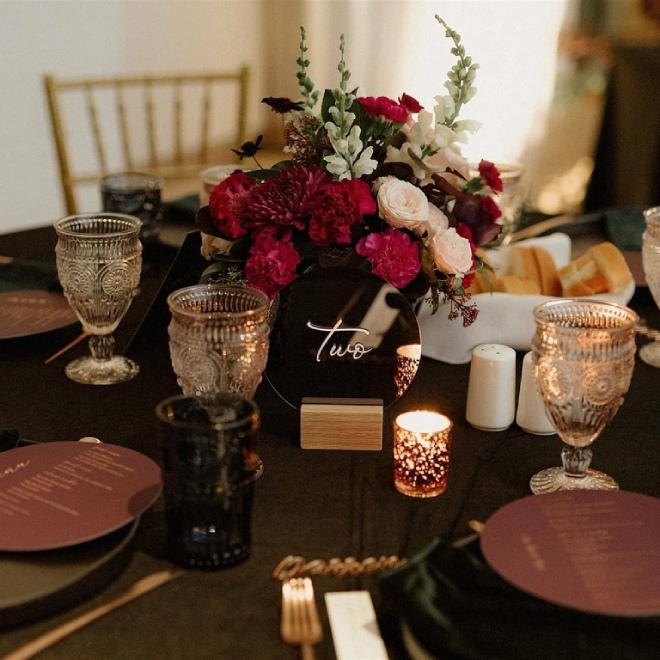 14- Orange And Blue
Outdoor weddings in these colours will have a wanderlust vibe. Put on blue stilettos and a blue and orange flower crown to make a bold statement. Your bridesmaids may also wear blue dresses.
Make your wedding decor a nude-coloured backdrop with orange and blue colours. With its blend of brightness and depth, the nude colour is an excellent choice for balancing blue and orange.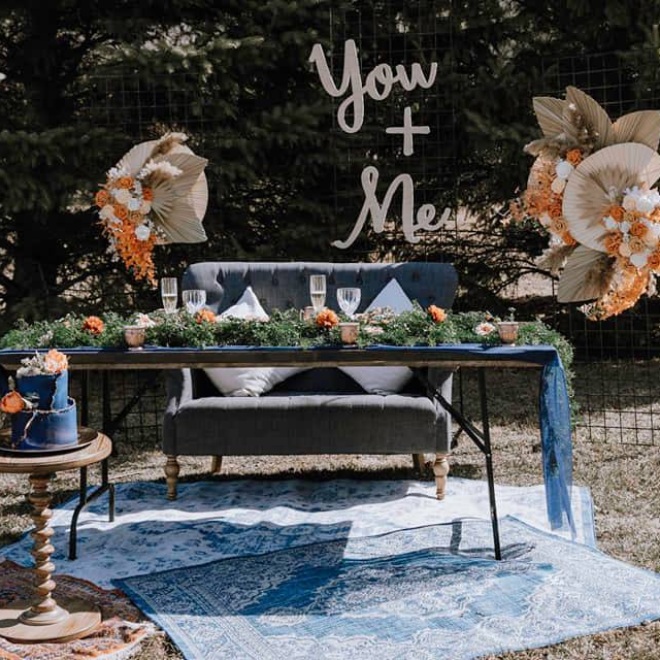 15- Dusty Yellow And Maroon
An autumn backyard wedding will be perfect with yellows and maroons. Their combination creates a beautiful and romantic wood theme. Choose maroon-coloured bridesmaid dresses. Choose maroon, yellow, and ivory bouquets to compliment them. Decorate the venue with the same colour scheme and greenery.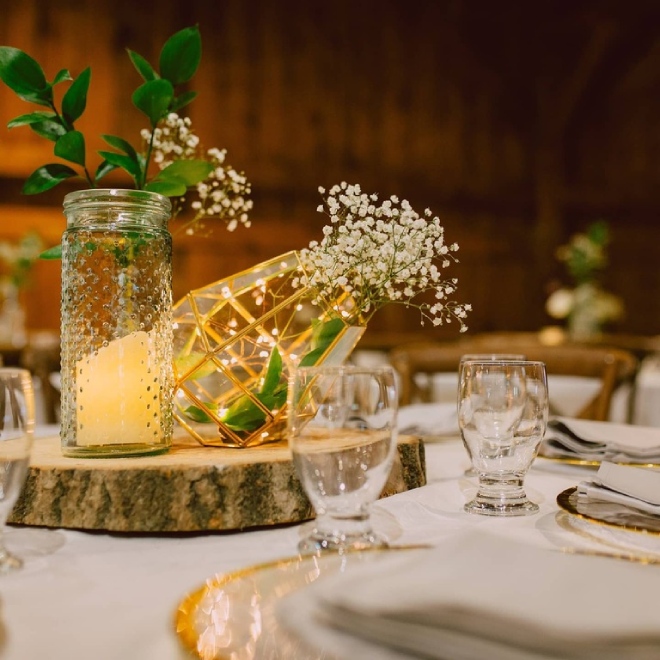 Find great woodland wedding ideas in this article: 10 Ways To Plan A Beautiful Forest Wedding
Winter Wedding Colours
It's easy to gravitate towards winter's signature shades when planning a winter wedding. Nevertheless, festive colours go beyond the usual red and green hues.
Whether it's icy blues, splashy magenta, or frosted metallics, there are many combinations to highlight winter's full palette of colours-mainly because every shade can be wintry in the right tone. To help you choose your wedding colour scheme, we've listed the most beautiful shade combinations.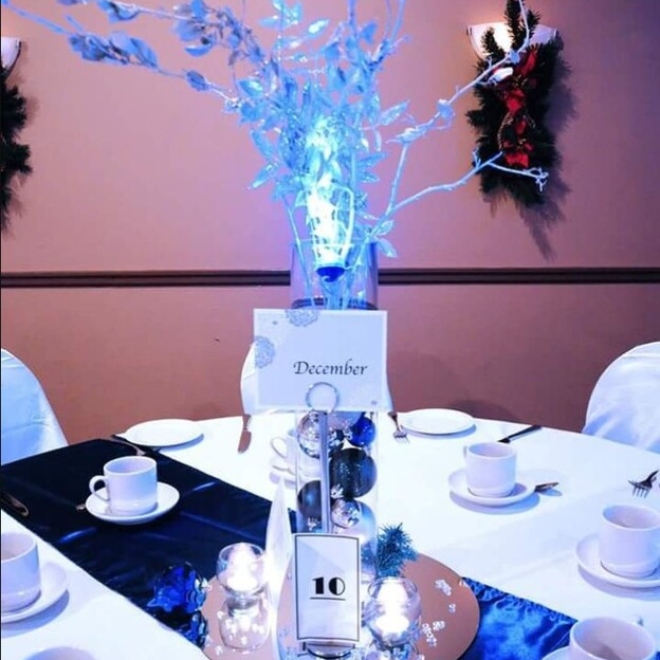 This article might also interest you: Say Yes To A Winter Wedding With This Guide
16- Black, White, And Gold
Want to transform your winter wedding from something basic into something spectacular? While a nod to the holiday season, black, white, and gold give the wedding look a bit of enchantment. Imagine an elegant ballroom filled with white tablecloths, gold candle holders, and elegant centrepieces - this is the effect you achieve with this colour scheme.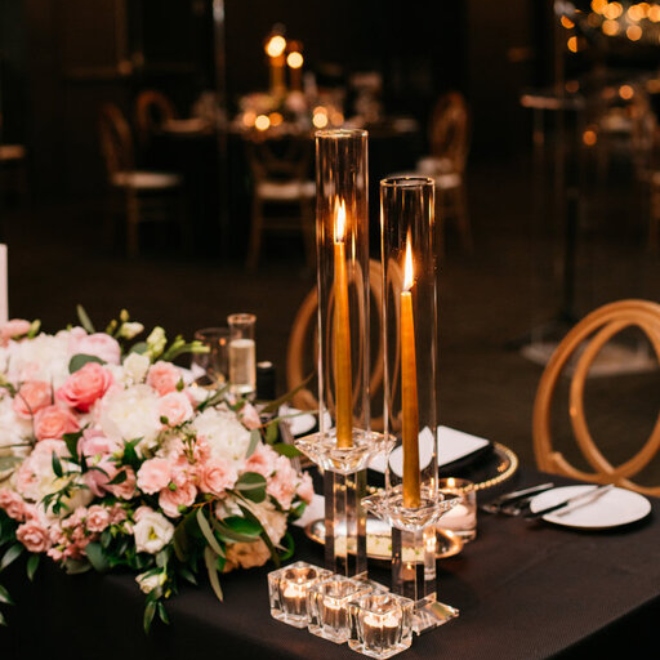 17- Gray and Metallic
For colour inspiration, look to the winter weather. Everything from tablescapes to ceremony backdrops can benefit from the serene blue of a clear winter sky. To add a bit of extra magic, add some metallic notes.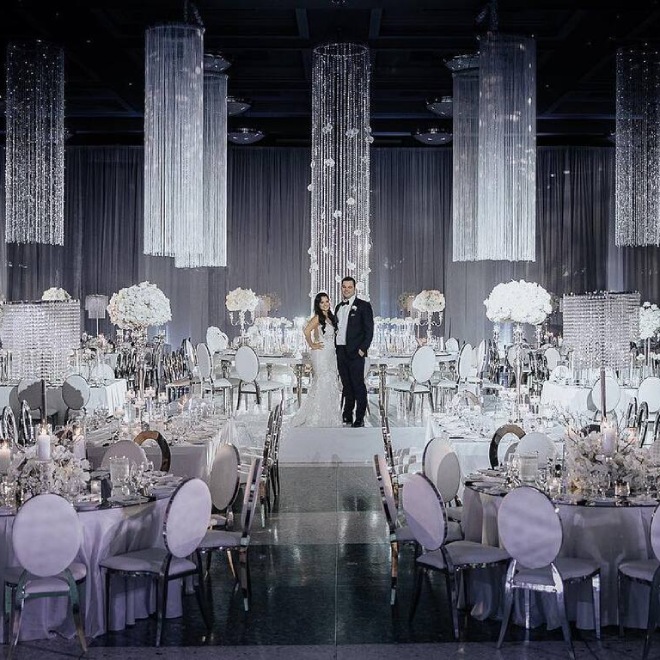 18- All White Theme
Make your guests feel like they're walking through a winter wonderland by going all white. From lucite seating to classic white cake, let falling snowflakes and icicles inspire your vision here. If you want a few scattered pops of colour, add a dash of wintergreen. You'll end up with a timeless look.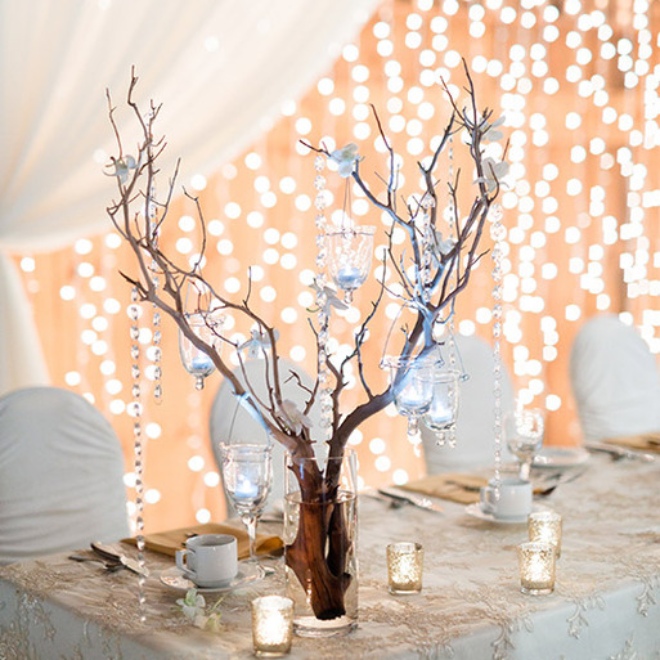 19- Emerald Green, Garnet Red & Snowy White
The emerald green and red colour palette are perfect for the Christmas holiday season. Why not incorporate traditional colours and merriment into winter weddings since many incorporate a holiday feel. The colour motif shows its timeless style by working with almost any wedding venue.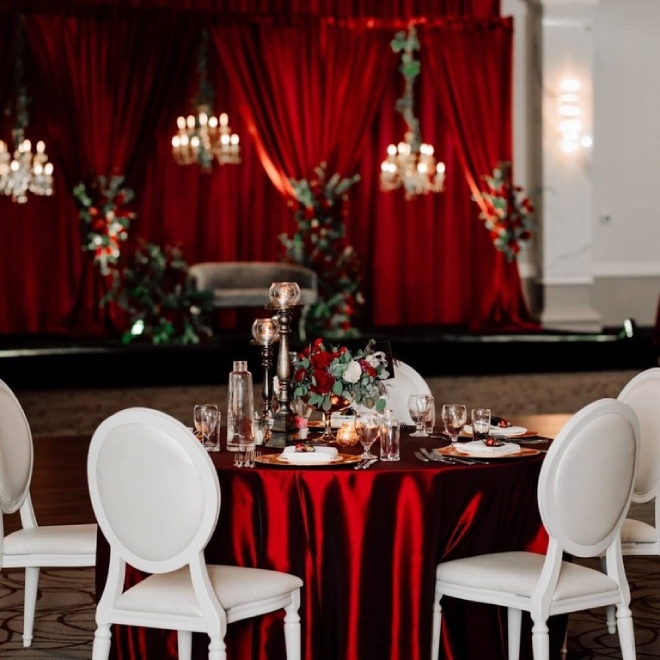 Now that you've mastered the details of the best wedding colour schemes, it's time to find the perfect wedding decor company in your town. Get started comparing the best companies right away for a stunning wedding! You can filter the companies by the features you want, and contact the ones that interest you for free!