In 2022, the focus of weddings is intimacy and fun! Every corner of wedding venues is reserved for entertainment, couples can now even plan scents on-site, and interest in environmentally friendly details is also highly sought after this year. Here is a list of the 2022 wedding decoration trends!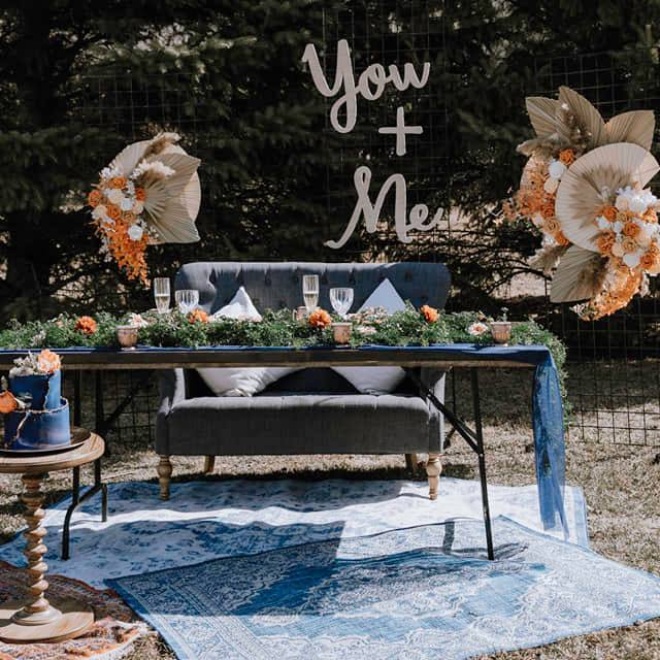 1- Micro Weddings
The trend of simplicity, which has come to the forefront in wedding trends in recent years, is also spilling over into organizations. Intimate weddings also take their place among the trend. Small and entertaining weddings, where the number of guests is few, the closest people to you are invited, are preferred by the couples who will get married in 2022.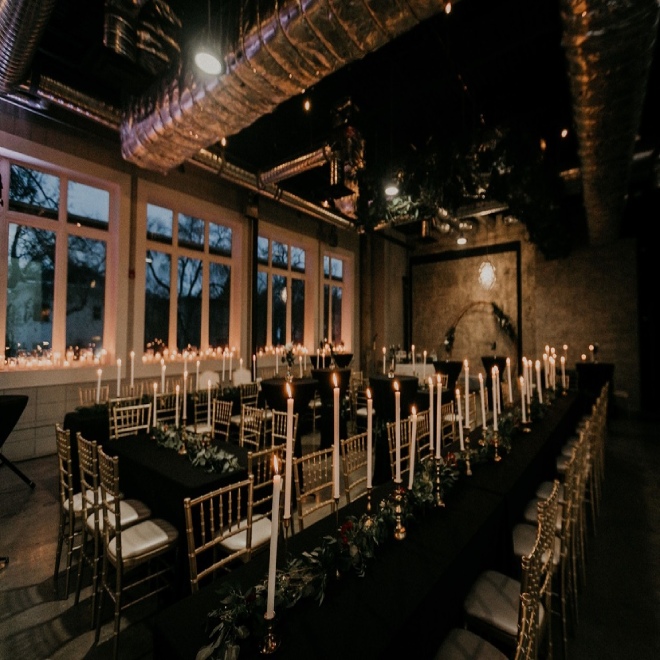 We explained everything about small weddings in this article: The Ultimate Guide To Small Weddings
2- Mid-week and Brunch Weddings
The interest in weekday and daytime weddings, which started in 2021, takes its place among the trends in 2022. The small number of guests makes it easier for these functions to be realized.
The fact that the venues' schedules are more available at these times compared to weekends and evening hours and that they offer reasonable price options also increase the interest in mid-week and brunch weddings.
More tips for finding a cheap wedding venue are in this article: How To Find Cheap and Unique Wedding Venues
3- Multi-Day Weddings
It doesn't have to be out of town! How about spreading it out over a few days while planning your wedding? While everyone is in town, they can take the opportunity to plan pre-and post-wedding events.
You can have a three-day weekend experience that allows guests to celebrate with you on the wedding day and create some additional memories with friends and family.
4- Eco-Friendly Weddings
Recently, couples have been looking for ways to host responsibly. This means reducing waste and trying to be as environmentally friendly as possible.
Wedding venues are getting greener, and couples are opting for more delicate options like air-purifying plants, dried flowers, and offering paper straws over plastic. As for wedding favours, potted flowers, saplings and products with seeds stand out.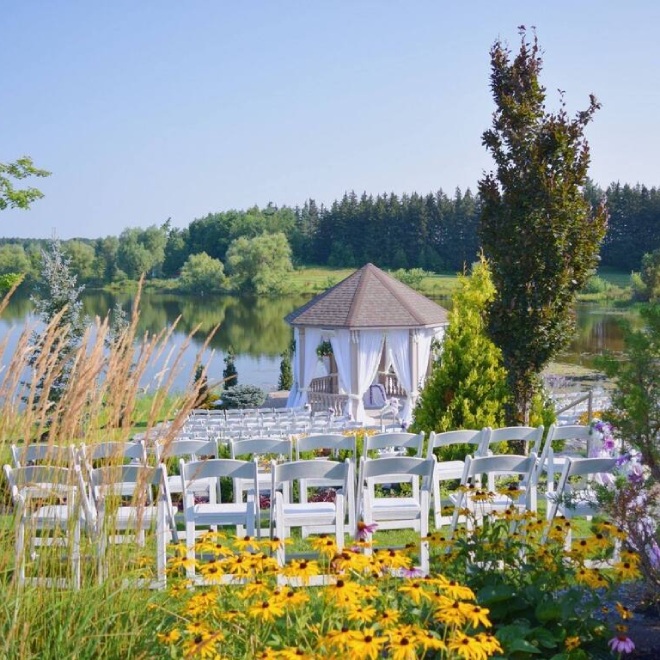 5- The Atmosphere of the Venue is Changing (Literally!)
Soon-tobe-weds want to give their guests a truly unforgettable experience. For example, they are not satisfied with details that only taste and look good. The fragrance also becomes a part of the wedding decorations. We're not just talking about scented candles here.
Think of scented stationery, a different scent for each room in the spaces, and new scents for each song the live band plays. Recall that for the Duchess of Cambridge's big day. She changed the mood of the entire Westminster Abbey with Jo Malone's Orange Blossom candles.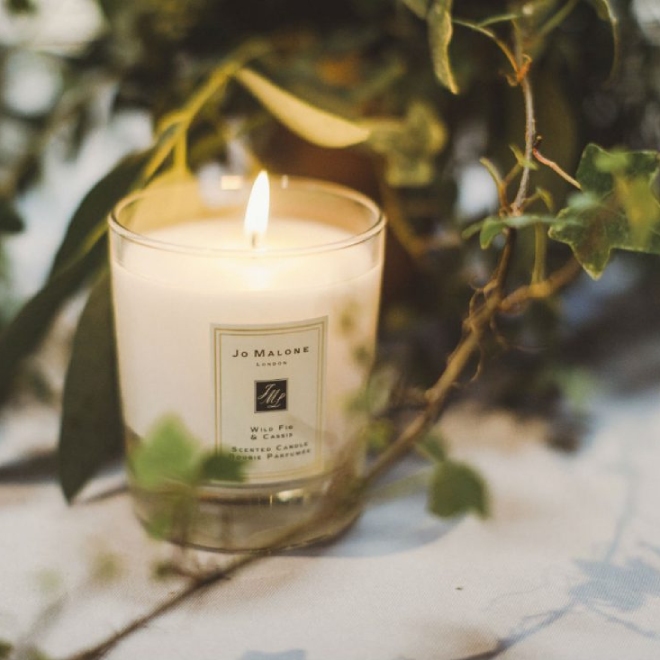 6- Vivid and Natural Colours
While green and white weddings maintain their popularity, vivid colours are added to the 2022 weddings. In addition to Pantone colours, decor items, especially pastel colours, are the saviour options this year to create a lively and romantic ambiance.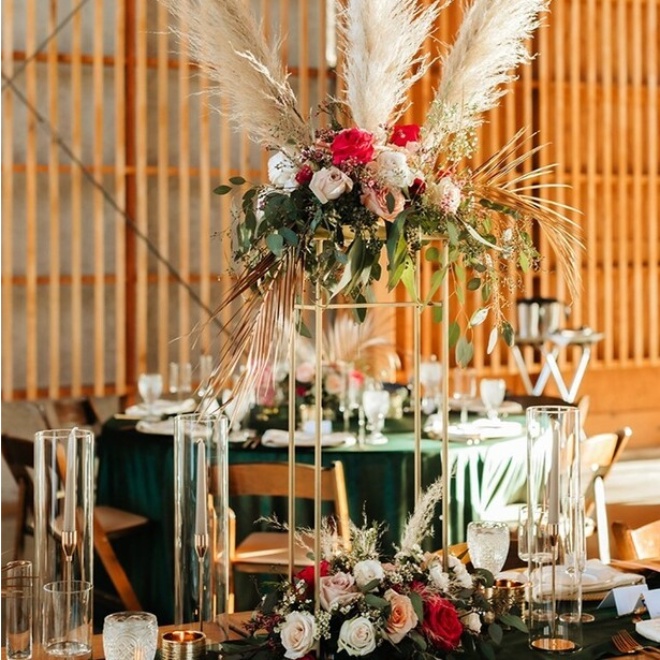 7- Interior Decor Takes Off
In 2021, couples often preferred living room furniture, especially for outdoor weddings. This decoration was so popular with its comfort and elegance that it took place among the 2022 wedding decoration trends.
Whether indoor or outdoor, you can use furniture such as armchairs, carpets, and floor lamps in the wedding venue.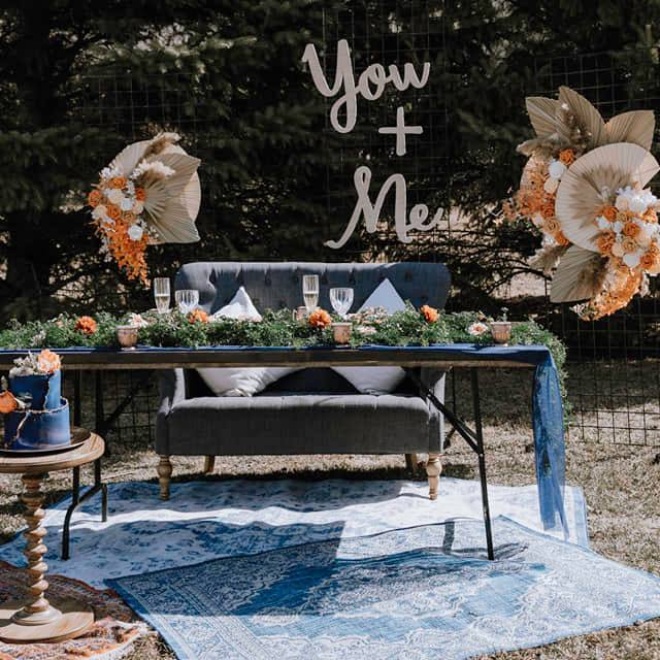 8- Vintage Decor Items
We see a serious influence of Bridgerton, one of the popular TV series set in the "Regency Period", on wedding trends. While the year's wedding dress and evening dress trends are inspired by the magnificent and feminine outfits of the period, wedding decoration trends are also affected by this trend.
Of course, the flamboyant elements of the period join the 2022 wedding trends with the "cottagecore", the popular decoration trend of recent years, with a country-style effect. Tasselled velvet armchairs, gold ornaments, and tables with carved legs add both a nostalgic atmosphere and elegance to weddings.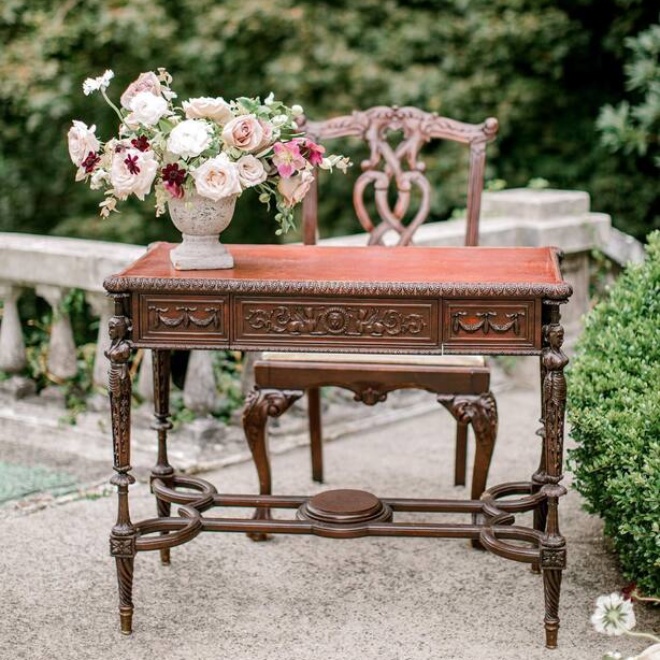 We touched on the decoration trends that will dominate 2022 weddings. But did you know that you can get professional help to bring these ideas to life? For this, you can contact the wedding decoration companies in your city and turn your dream wedding decor into reality!