Looking for a unique wedding theme or style? Go boho! Here are some tips that will make your boho wedding an unforgettable experience - from invitations and decor to wedding venues and dresses!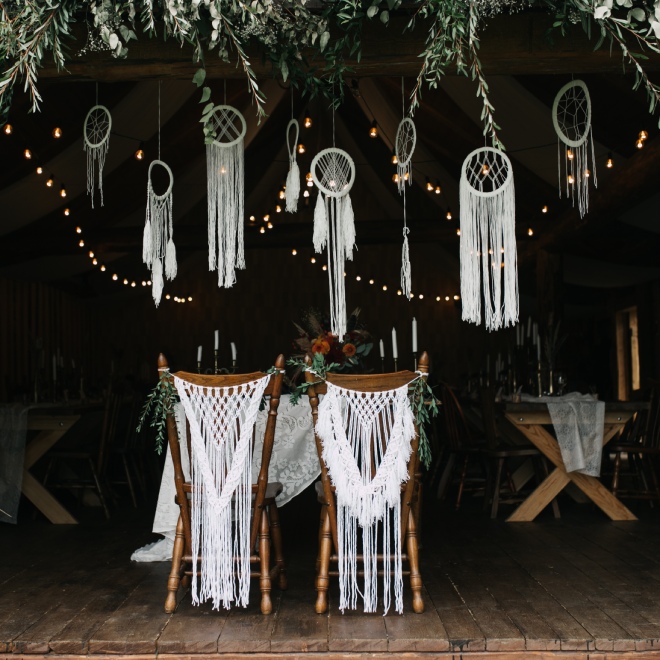 Boho weddings are fun, but what exactly do they entail?
The word boho can be used for any type of wedding, but it's often associated with weddings with a rustic or bohemian feel. Often, it's also called a hippie wedding because people who get married in this style are young, free-spirited, and embrace alternative lifestyles. But don't let these stereotypes fool you: Boho weddings aren't just for hippies anymore! In fact, they're becoming more popular than ever before.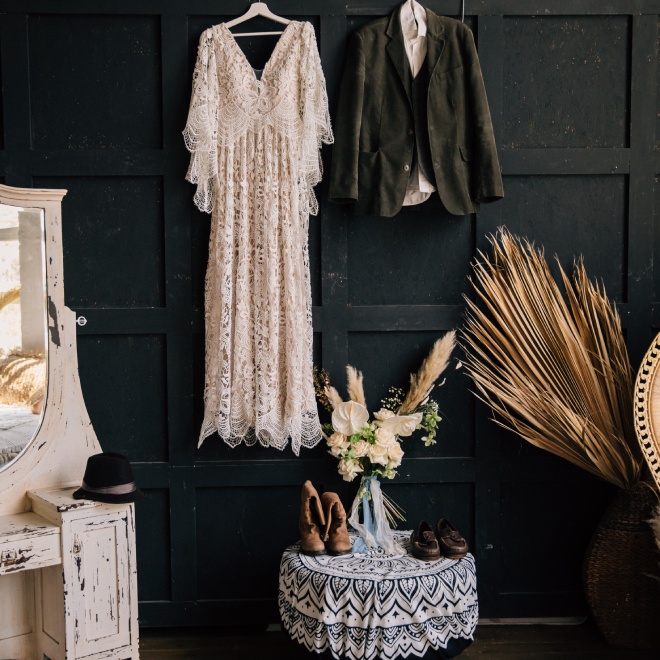 Are you looking to combine boho and rustic elements on your big day? Check this out: Your Guide to Hosting a Beautiful Rustic Wedding
Wedding venues with a boho flair
The first step in planning a boho wedding is choosing a venue that fits your vision. If you want an intimate affair, choose a small space like a church or a barn. Large reception halls may not be suitable for a relaxed party.
There's something charmingly rustic about wineries with rolling hills of vineyards in temperate climates. Additionally, greenhouses and conservatories have the feel of being outdoors but can withstand a wide range of weather conditions.
White sand beaches and forest venues are also ideal for boho celebrations. You'll find plenty of natural beauty at these locations, which makes them spectacular places to hold outdoor ceremonies and receptions against a stunning backdrop.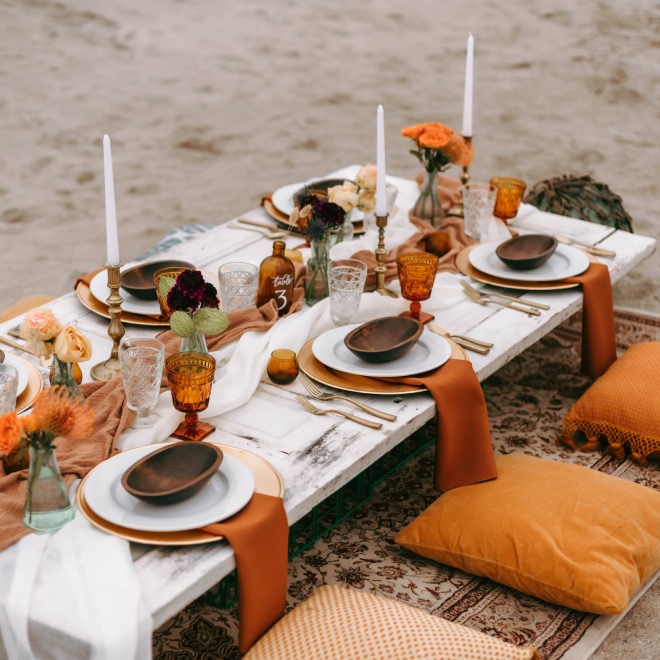 Got a greenhouse wedding on your mind? Check out these tips: Planning a Greenhouse Wedding: A Practical Guide
A dreamy woodland celebration? We've got all the inspiration: 10 Ways To Plan A Beautiful Forest Wedding
Flawless boho wedding decoration ideas
Boho wedding decorations are handmade or made from natural materials. It can be anything from a handmade wreath to a rustic wooden sign. It is the perfect style for those looking for something unique and different.
The following decorations would look great at a boho wedding:
►Wreaths - Wreaths are an easy way to add colour and texture to your decor. You can use flowers, feathers, leaves, pinecones, twigs, sticks, or even wood chips.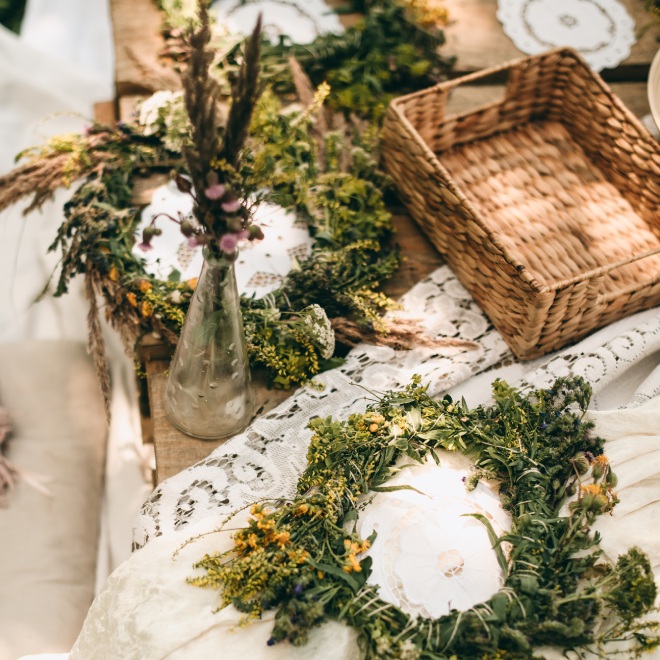 ►Rustic Signs - This is a great option if you want to create a rustic vibe without going overboard with the DIY aspect. You can make them out of the wood, metal, canvas, paper, fabric, and a lot more.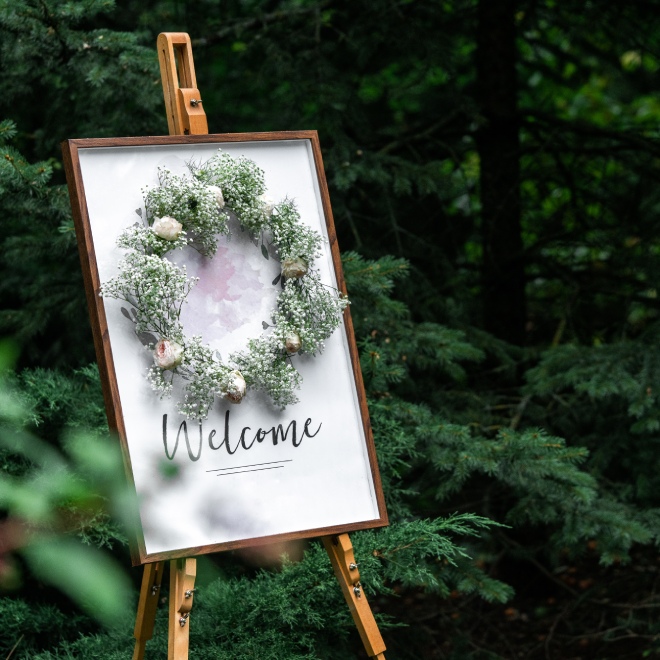 ►Handmade Candles - Candles are another great option for adding colour and texture to your wedding decor. Among the many options available are candles in jars, votives, tea lights, pillar candles, and taper candles.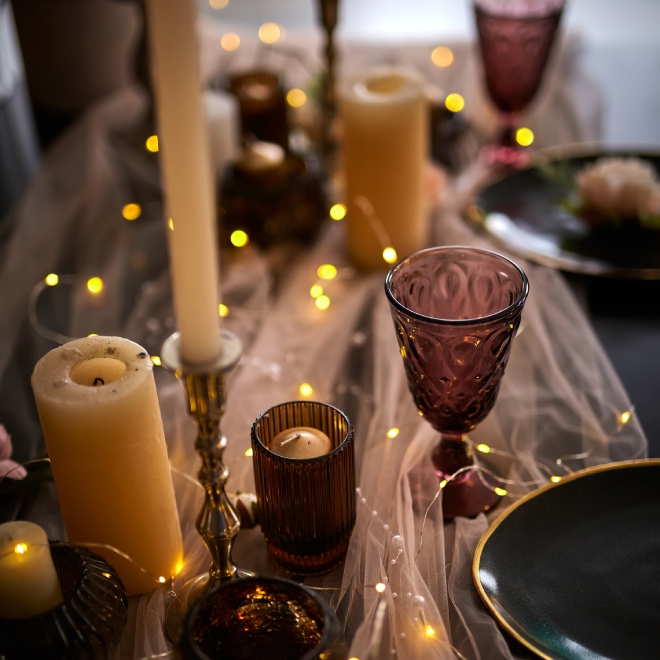 ►Natural Materials - Grass, moss, stones, branches, leaves, flowers, shells, sand, pebbles, rocks, etc., all make wonderful decorations for your wedding.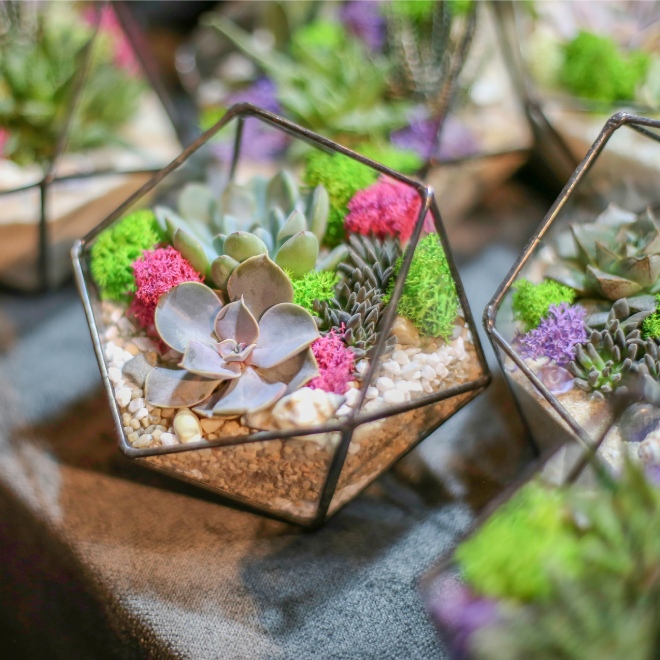 Boho-fy your wedding cake
Your boho wedding cake will make your day even more special. It can be made from fresh fruit, flowers, or edible plants. It's popular because it has a natural look and feel to it.
When it comes to boho wedding cakes, you have two main choices: the traditional cake and the fruitcake.
►Traditional Cake - This kind of cake is usually white and decorated with frosting, sprinkles, and other toppings. It's a classic design that fits in with most weddings.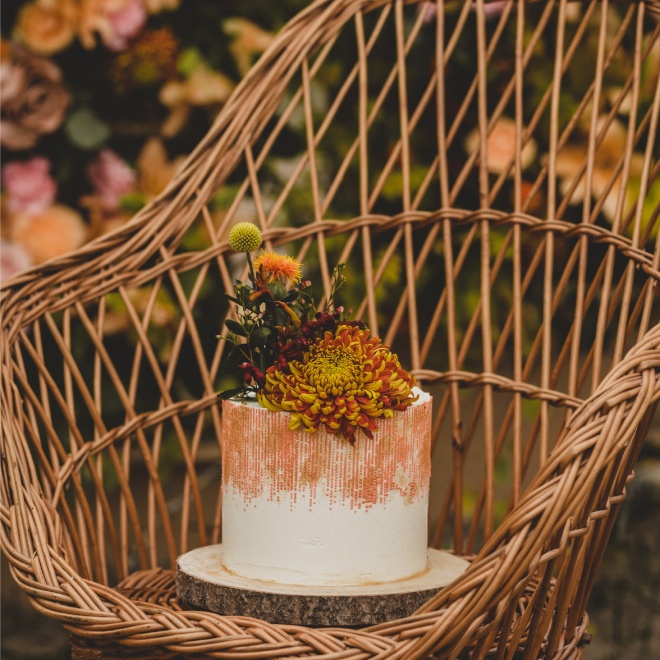 ►Fruitcakes - This type of cake is typically dark brown and filled with dried fruits such as raisins, cranberries, apricots, cherries, apples, pear, and so much more, depending on what kind of fruit you prefer.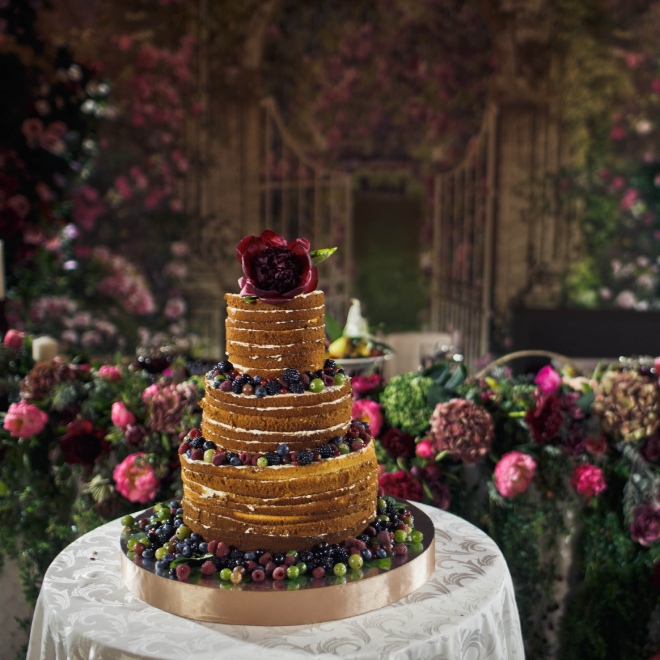 Set the tone with boho wedding invitations
Your boho wedding invitation should reflect your personality and style. Include information about the date, time, location, dress code, and theme of your event on your invitation.
Look at some of the most beautiful weddings from around the world to find inspiration for your boho wedding invitations. These invitations will help you decide what kind of elements you want to incorporate into your own.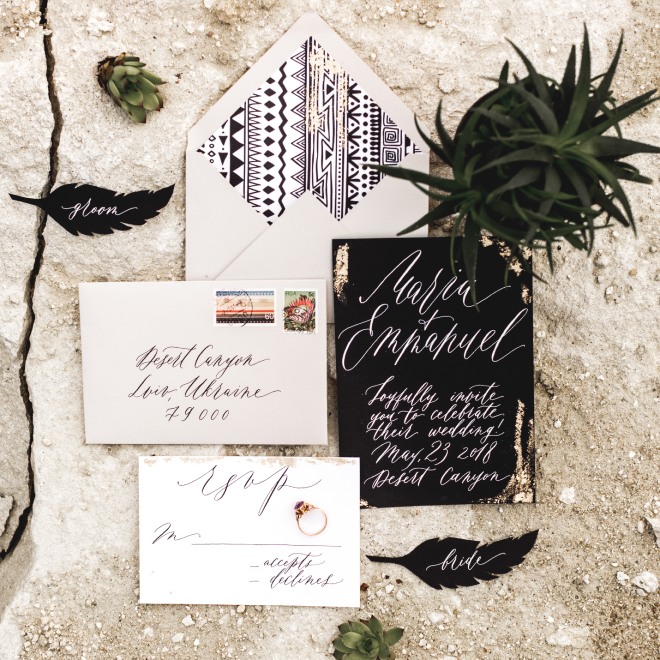 Opt for a boho-inspired wedding bouquet
Any wedding can benefit from a bouquet of fresh wedding flowers. However, if you're looking for something different, a boho wedding bouquet might be right for you! Roses, lilies, tulips, daisies, carnations, and freesia make up this floral arrangement.
Each flower is carefully arranged by hand to make sure they look their best. They are also tied together with a natural ribbon to give them a more rustic feel. It would be a wonderful option for someone who loves nature and boho details.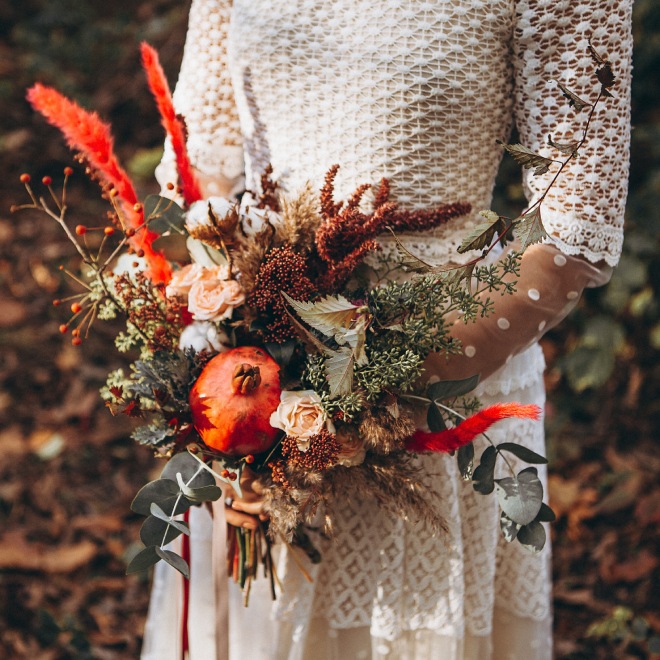 Make a statement with a boho-style wedding dress
After choosing the venue, the ceremony, and everything else, it's time to start thinking about your wedding dress. Unlike modern weddings, bohemian weddings have a much more natural, romantic, and refined style, from the venue to the decor to the attire.
This means that your wedding dress should also be in line with these themes. For an elegant gown, a simple one-shoulder dress is ideal. For a more casual look, wear a flowing maxi skirt, a fitted top, and wedges.
There are many ways to incorporate this boho trend into your wedding day look. You can accessorize with a headband, a floral clutch, and sandals. You can wear a flower crown or bright belt if you want to add some extra colour.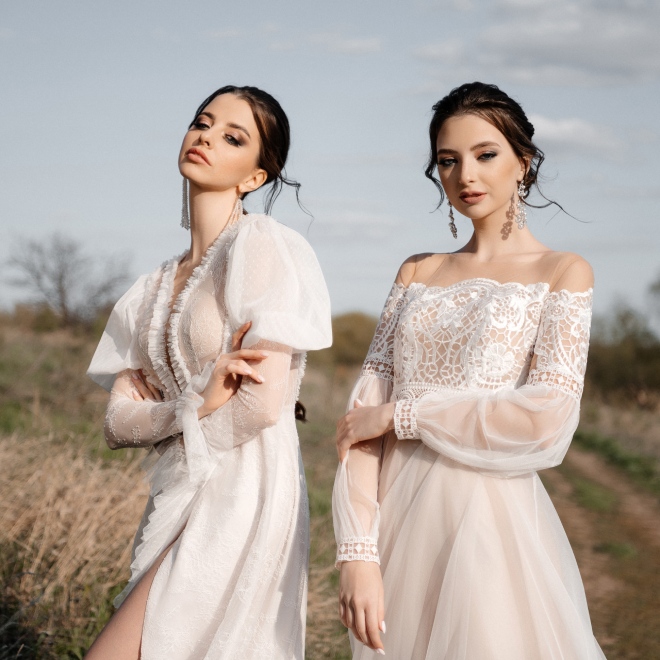 Boho beach wedding dresses
Boho beach wedding dresses come in a lot of styles. There are strapless dresses, halter tops, sweetheart necklines, and even mermaid dresses. No matter what you wear, make sure you consider the weather.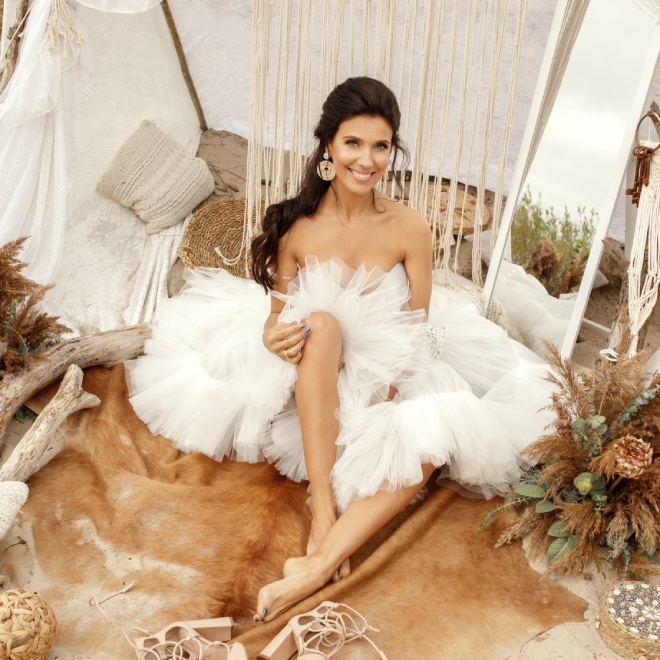 Wouldn't it be cool to get married at the beach? Here's how: Beach Wedding 101: Introduction to the Perfect Wedding
Long sleeve boho wedding dresses
Long sleeve dresses are also excellent choices for boho wedding dresses. While long sleeves are often considered formal, they can also be worn casually. A long sleeve dress is ideal for anyone who wants to keep warm on a chilly winter morning.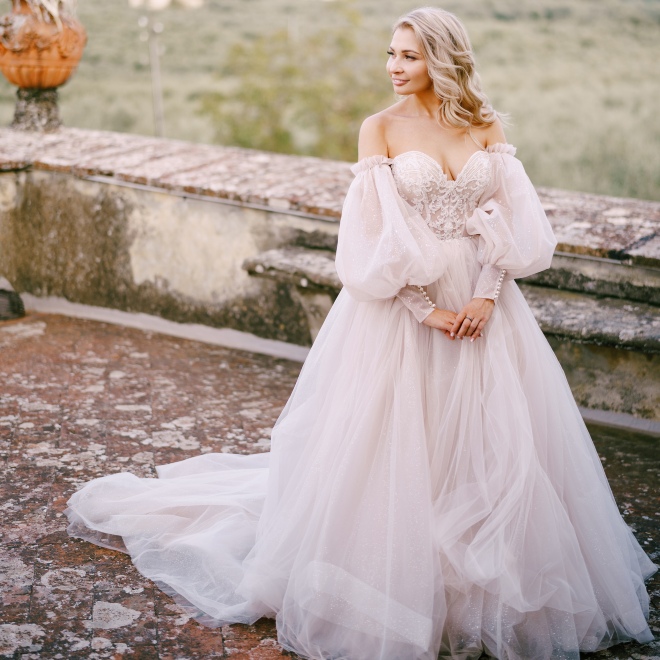 Minimalist boho wedding dresses
For the bride who does not want to reveal too much skin, a minimalist boho wedding dress is perfect. They are typically form-fitting, so they are easy to move around in. Especially if you plan on dancing all night!
Boho wedding dresses for guests
Boho weddings are typically associated with couples, but guests can also enjoy the style. Everyone likes to party after all! Here are some ideas for how to dress your friends and family:
Men can get away with jeans and t-shirts. A button-down shirt might be a better choice if you prefer something more formal.
Women have a wide range of options. The easiest choice would be a simple white blouse. Another option would be a flowy top paired with a colourful skirt. You might also consider adding a scarf or other accessories to your outfit to make it more stylish.v
Here's how to plan an unforgettable boho wedding. Now's the perfect time to start looking for the perfect wedding venue for your boho celebration. Make your dream wedding a reality right now!