Looking for the best Okanagan wedding venues? We've got a list of the top 19 wedding venues in Okanagan for you to say I do, whether you're planning a simple ceremony or an extravagant evening affair!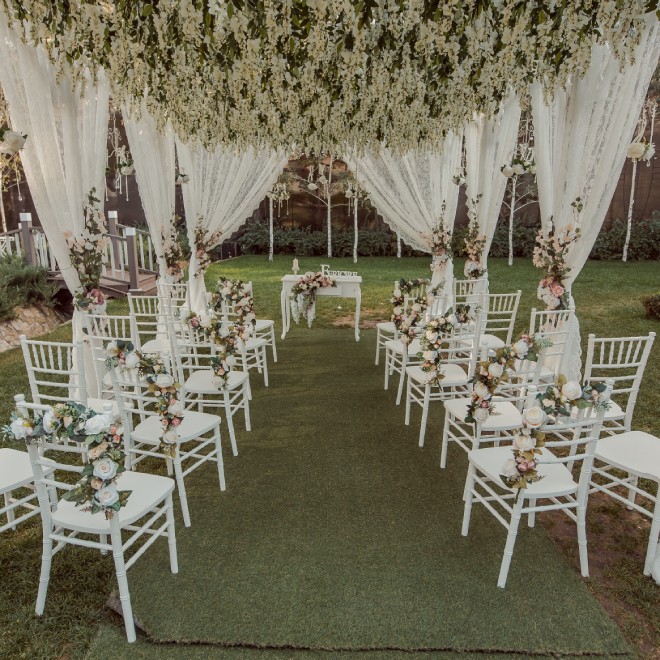 Okanagan Winery Wedding Venues
It doesn't matter where you get married, a vineyard will always be an attractive location to say 'I do'—but if you'd like to get married with unbelievable views, we've got you covered. There are many winery wedding venues in the Okanagan Valley, known for their spectacular views and locations
We've put together a list of the top vineyards and wineries for you to consider for your wedding. Without further ado, here are the finest winery wedding venues in the region!
1- Sandhill Urban Winery
Whether you're planning a trendy wedding, meeting, celebration, rehearsal dinner, or another event, you've found the right place! Located in Kelowna, Sandhill Urban Winery is the perfect location for a wide range of occasions.
Sandhill Urban Winery offers an elegant atmosphere and new event equipment close to the business district. The venue can accommodate up to 200 people. Having a knowledgeable and competent staff assures you that you are in good hands and that everything is in perfect order.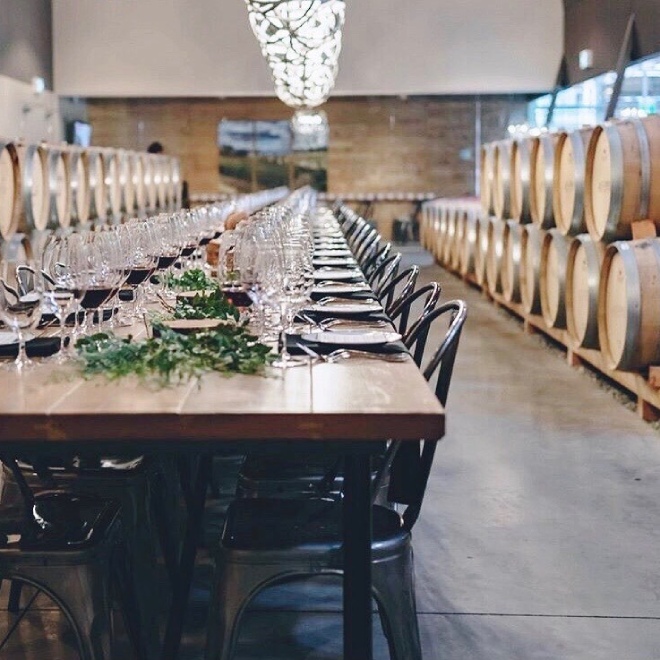 2- Three Sisters Winery
With unparalleled views of the Okanagan Lake, Three Sisters Winery offers 7.5 acres of expansive vineyard space for special events such as wedding ceremonies and receptions. This location in Penticton offers a great opportunity for your wedding party to taste wine in a personalized setting.
Two event spaces are available at Three Sisters Winery, one outdoor and one indoor. It can accommodate 100 guests for a wedding reception or ceremony. You can rent out the tasting room for a private reception or rent out a tent for a sit-down reception or stand-up canapes for 300 people.
3- Oak Estate Winery
A beautiful winery in Summerland, Oak Estate Winery overlooks Okanagan Lake, is surrounded by five acres of vineyard and offers panoramic water views as well as mountain views.
Oak Estate Winery accommodates up to 250 guests, and the team understands that a perfect wedding is different for each couple. So, they would work with you to design the perfect wedding of your dreams rather than forcing you to fit into a box!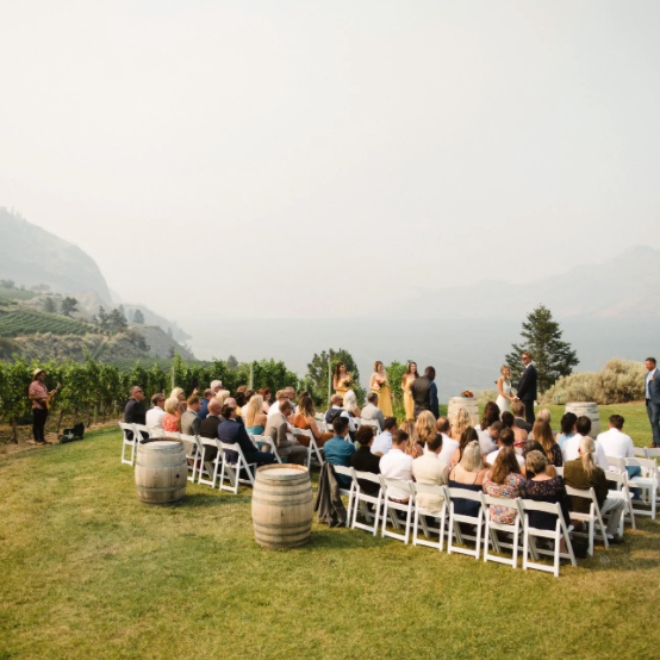 4- Marten Brewpub
The Marten Brewpub is an award-winning microbrewery bar and grill in downtown Vernon specializing in craft beer. Besides producing premium beers, it also hosts special events such as wedding ceremonies, receptions, bridal showers, and engagement parties.
Marten Brewpub can host 150 guests. Their handcrafted burger patties, ale yeast pizza crusts, special sauces, and smoked meat are all extraordinary. Their award-winning craft beer is also available at their bar.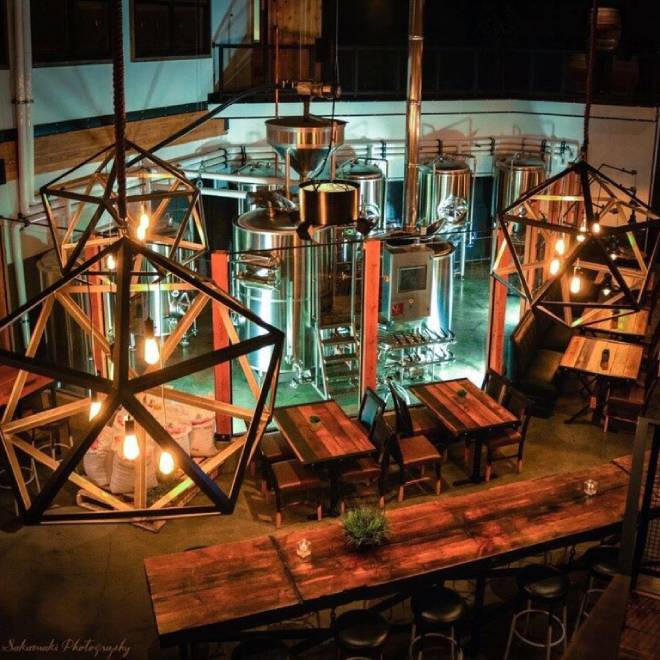 5- House of Rose Winery
If you like rustic style and simplicity, you might like House of Rose Winery. It is a small family-owned winery near Kelowna that offers a private place in its vineyard to host intimate weddings and other private events. Guests and couples who enjoy sipping wine during their memorable event will enjoy this venue.
With a capacity of 150 people, the idea is to provide a memorable occasion for family and friends to enjoy handpicked wines and fine food. It should be noted that the House of Rose Winery only offers ceremonies and cocktail parties for toasts.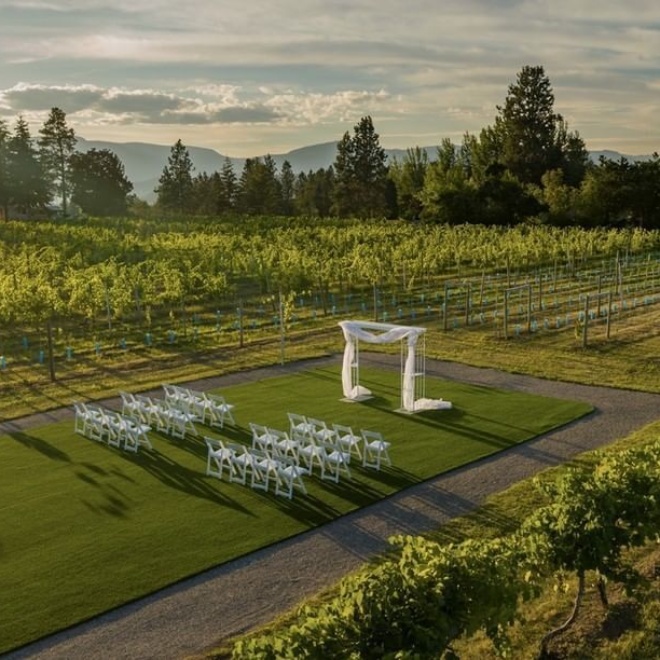 Inexpensive Wedding Venues in Okanagan
If you're eloping or planning the wedding of your dreams, finding a venue that meets your vision and budget can be a challenge. Weddings don't have to break the bank. Fortunately, there are lots of affordable options.
Here are the best inexpensive wedding venues in the Okanagan, from outdoor settings to downtown hotels that offer everything you need in one spot!
Do you plan on eloping? Check out this article: How to Elope: Step-by-Step Guide
Trying to cut your wedding costs? We've got all the tips: How To Find Cheap and Unique Wedding Venues
6- Walnut Beach Resort
Located in Osoyoos, Walnut Beach Resort is the perfect location for your dream wedding. A choice of indoor and outdoor ceremonies is available at this all-suite property with awesome mountain views.
Golden sands, sparkling waters, and azure skies create a romantic backdrop at Walnut Beach Resort. Here you can enjoy Canada's warmest climate. The venue can accommodate up to 100 guests and offers catering options such as hors d'oeuvres, dessert, buffet, cocktail reception, and plated meals.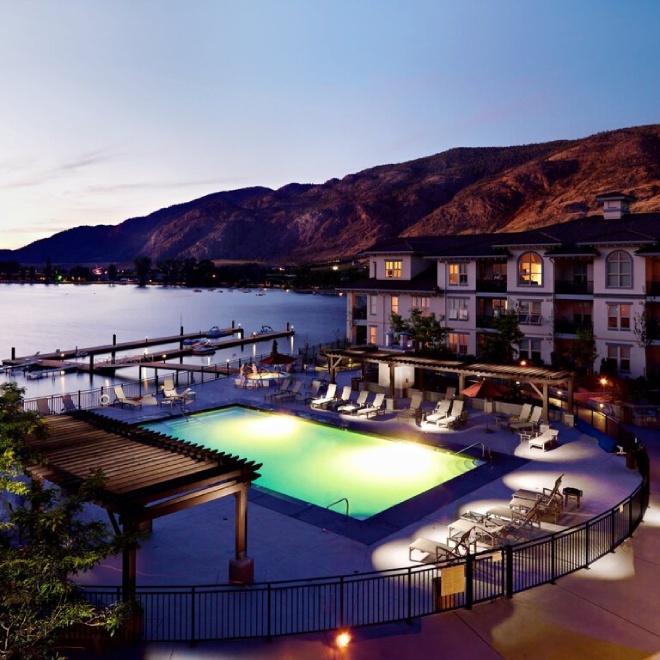 7- Silver Lake Camp
Silver Lake is surrounded by forest, making it a wonderful place to host local destination weddings. It is an unconventional wedding venue, located 15km away in Peachland and provides love, relaxation, and a unique experience for your big day.
You and your guests can enjoy a woodsy wedding getaway at Silver Lake Camp, where you can stay at the accommodation to make the most of the event. This venue is popular with couples who prefer classic, country, rustic, vintage, or waterfront weddings. It can hold up to 120 people.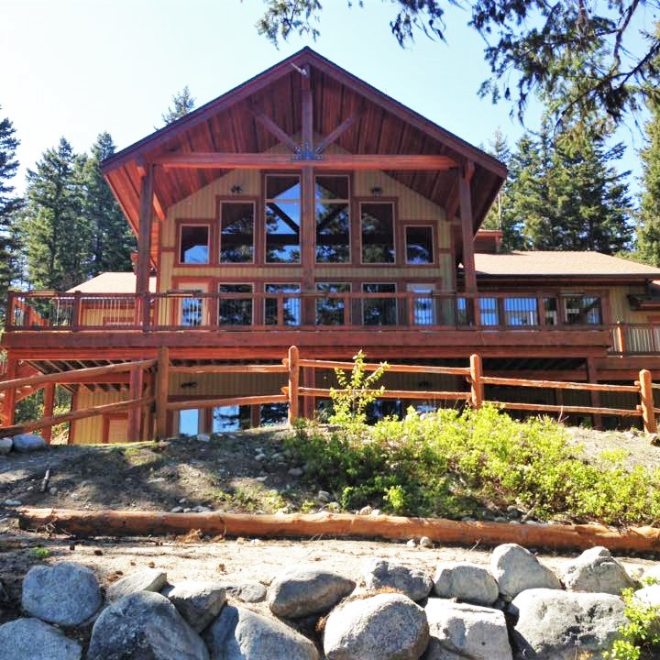 8- Penticton Lakeside Resort
Penticton Lakeside Resort is set in the heart of the Okanagan Valley, with views of the spectacular Okanagan Lake, so inexpensive luxury and the great outdoors combine for a fantastic wedding experience.
There are 13 event venues at the Penticton Lakeside Resort, including two large ballrooms. There are also stunning lakeside and garden venues for smaller weddings. It can hold between 10 and 1000 guests, making it suitable for any wedding size.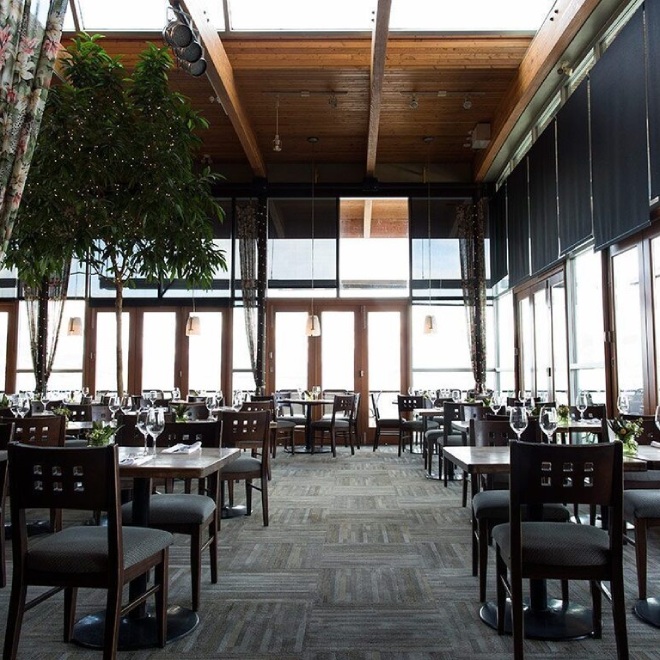 9- La Punta Norte Guest House
Summerland's La Punta Norte Guest Inn is known for conducting gorgeous waterfront weddings in the heart of wine country in the South Okanagan. The picturesque views of Lake Okanagan make this place an ideal setting for an unforgettable wedding.
The Punta Norte Guest Inn is the ideal venue for small, intimate weddings with up to 16 guests. Enjoy your romantic moment beneath the gazebo's charming canopy. There are outdoor seating options for guests. For inclement weather, portable tents and accessories are available.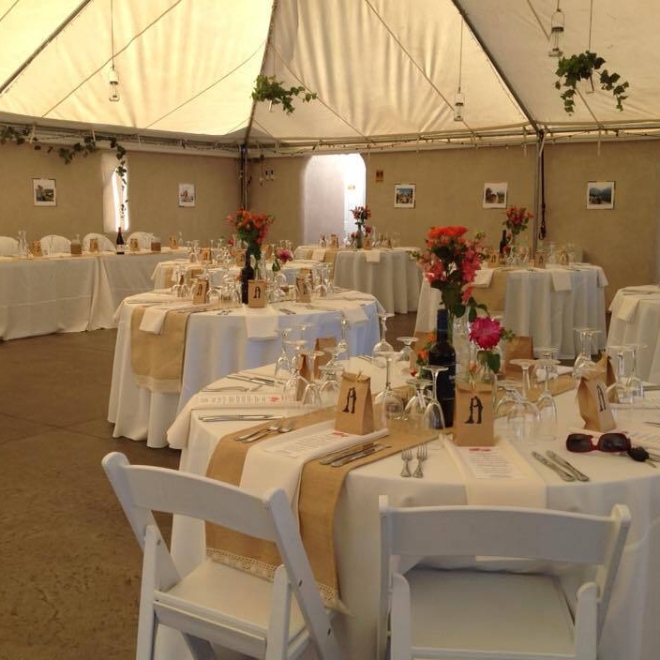 10- The Cove Lakeside Resort
Located in Kelowna, the Cove Lakeside Resort is situated on the shores of Okanagan Lake, surrounded by gardens and mountains. The place is perfect for weddings with breathtaking lake views, a beautiful blending of spring and summer colours, and a cozy feeling in winter with snow.
There is room for up to 150 seated guests at Cove Lakeside Resort. You have the option of having a beach or sculptured garden wedding. In addition, the resort offers comfortable, good-quality accommodation for you and your overnight visitors!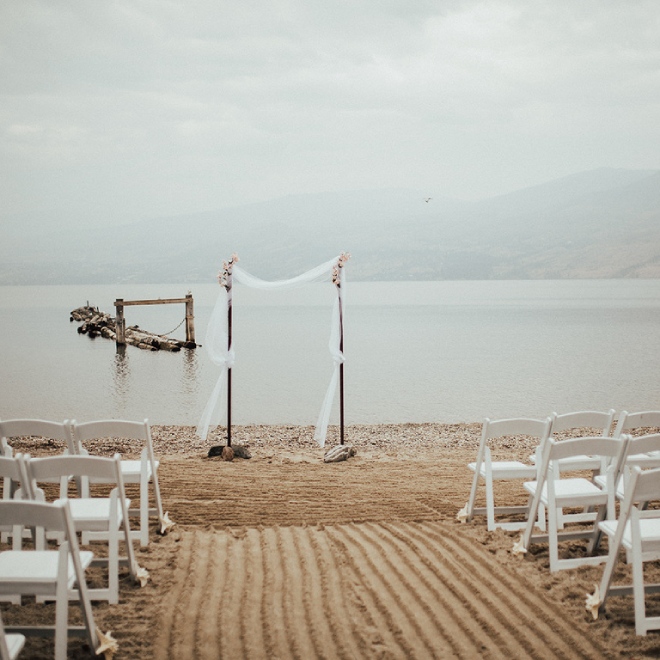 Outdoor Wedding Venues in Okanagan
The Okanagan Valley is one of the best places to get married. You can't beat its weather, lakes, and mountain views, especially for a wedding celebration. You can take full advantage of the region's outdoor beauties by selecting one of the top-rated outdoor wedding venues in the Okanagan, compiled by our expert wedding planners!
11- Barn Up The Hill
Located in Vernon, Barn Up the Hill specializes in holding special events such as weddings, receptions, bridal showers, engagement parties, and rehearsal dinners. There are both indoor and outdoor spaces with a capacity of 110 people.
You can use decorated wooden stumps, wood rounds, and pallets for free at Barn Up the Hill. An overnight suite/cottage is also available. They have extensive experience in event planning. Their expertise will guide you through the wedding planning process and ensure that your day runs smoothly.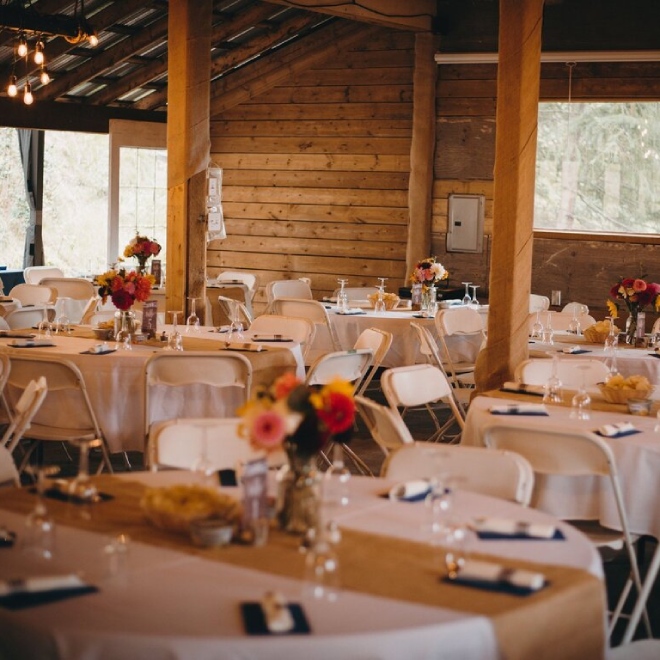 12- Ravens View Farm
Ravens View Farm is a rustic, country-style wedding venue based in Peachland. It is a popular place for intimate weddings. Views of the Okanagan Lake enhance the beauty of the organic farms. Orchards, lakes, and vegetable gardens make for the perfect backdrop for the couple's photos.
Ravens View Farm can accommodate up to 50 guests. A beautiful farm is available for your ceremony outdoors. You can exchange your vows in the shade of an orchard or in the center of a lavender labyrinth. Plus, you can stay overnight in the cute cottage!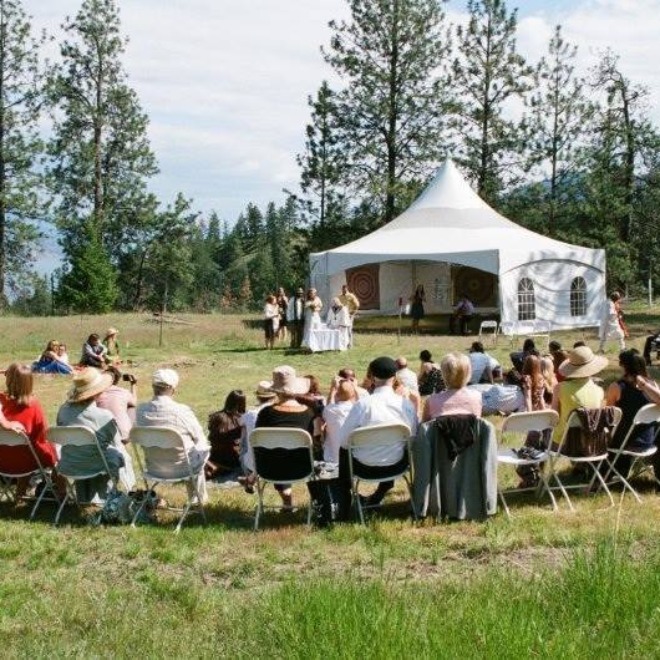 13- Watermark Beach Resort
The Watermark Beach Resort can help you plan your dream wedding. The venue has the amenities needed for any type of wedding, whether it is an intimate beach wedding or an extravagant one. The venue is located along the shores of Osoyoos Beach.
Planning your wedding at the Watermark Beach Resort will be a breeze with the resort's experienced staff. It can accommodate up to 150 seated guests and 360 standing guests. A range of menu options is also available, including a buffet, an outdoor BBQ, and a five-course meal!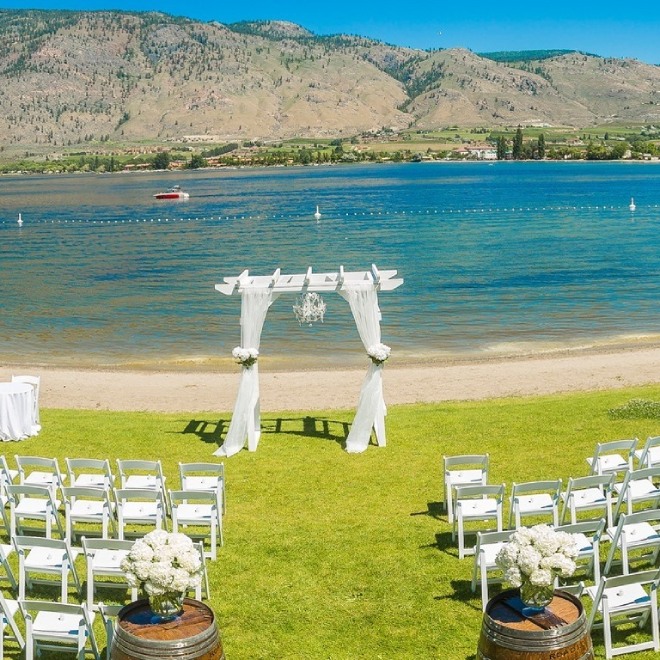 14- Sanctuary Gardens
Whether you desire an elegant ceremony or an intimate elopement with your closest ones, Sanctuary Gardens can accommodate both. Located in a vineyard, this is the perfect venue for an outdoor wedding in the country. A 20-minute drive from downtown Kelowna, this is a wonderful place to create lasting memories.
Sanctuary Gardens can host up to 60 guests. Note that the venue is only available for ceremonies at the moment, and provides all furniture such as vintage signing tables and white Chiavari chairs. A perfect place to create a rustic garden in the country!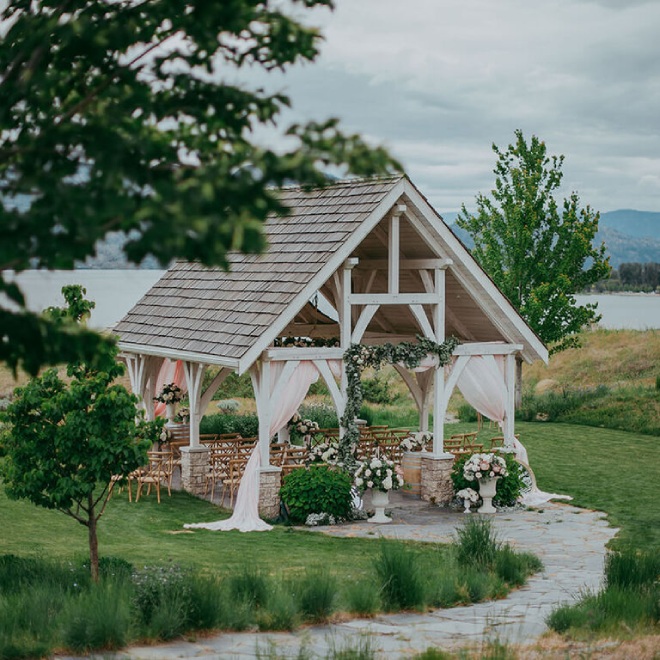 15- Play Winery
At the entrance to Skaha Hills, the Play Estate Winery makes a striking visual impression with its iconic and modern architecture. The venue has a wine shop, tasting lounge, bistro and function rooms, as well as a vineyard covering 12 acres.
Skaha Hills Play Estate Winery is a great way to experience the South Okanagan wine region since it is the closest winery to Penticton. The venue is perfect for intimate weddings and receptions due to its facilities and event spaces. It can accommodate up to 50 guests and offers affordable wedding packages!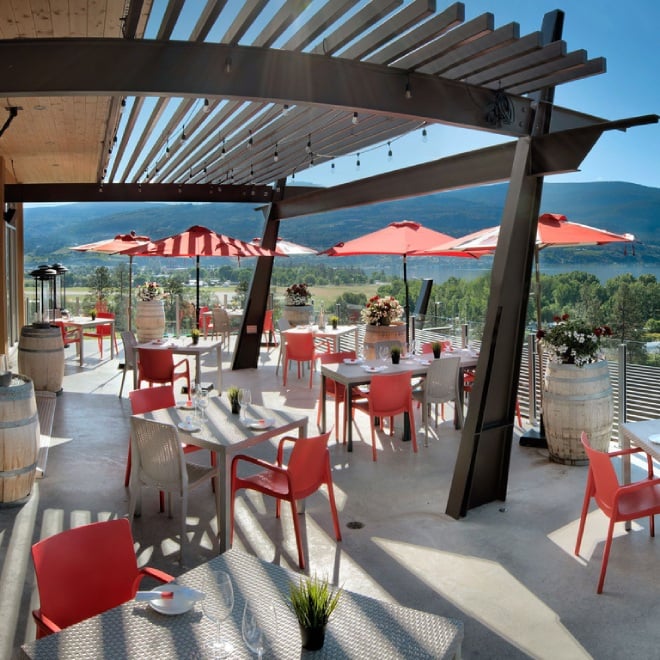 Okanagan Small Wedding Venues
Are you planning an intimate wedding or elopement? We've got you covered. We scoured the Okanagan for the best small wedding venues, and here are some dreamy, romantic options you can choose from.
No matter whether you are looking for a beach wedding, a venue with city views, or a historical location, these venues will not disappoint. Every venue on this list offers a unique combination of amenities, services, and ambiance. Make your dream wedding a reality at a small wedding venue that will be sure to impress your guests!
We got all the small wedding tips: The Ultimate Guide To Small Weddings
Do you picture your big day overlooking the blue waters? You'll love this: Beach Wedding 101: Introduction to the Perfect Wedding
16- Lindon House
Located in the heart of Kelowna, the Lindon House offers spacious rooms. The house has a mix of historic and contemporary features. One of the earliest Edwardian houses in the city, this house was originally built in 1905 and renovated in 2010, while its beautiful backyard was built in 2012. If you have your wedding here, you'll feel like you're in another era.
Several event planning facilities are available at Lindon House. The venue can accommodate 20 to 85 people comfortably. You can create an event that is classical, glamorous, or retro at this stunning venue. Decorations for the venue include altars, arches, recorders, fireplaces, decorations, chairs, and linens!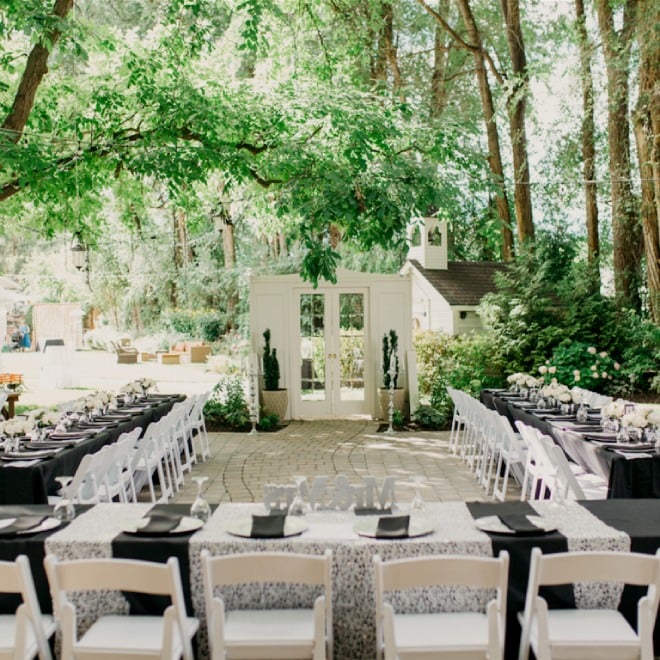 17- Summerland Waterfront Resort and Spa
Summerland Waterfront Resort and Spa is situated surrounded by stunning vineyards and dramatic landscapes in Summerland, British Columbia. Taking your special day to the next level is important to them; as a result, they offer a variety of weddings and venues where you can celebrate.
You can have a casual or a formal wedding at Summerland Waterfront Resort and Spa. It can hold up to 100 guests. There are several wedding packages they have curated to ensure that they deliver on the promise of a memorable wedding. 105 well-established suites are available for you and your guests. Many of the rooms feature balconies with fantastic lake views!
18- The Look Out Osoyoos
The Look Out Osoyoos is a private property in Osoyoos, home to Canada's only desert and the country's warmest lake. As the venue only hosts one wedding a week, you get the entire place to yourself. Desert settings make for memorable photographs.
Featuring a swimming pool, the Look Out Osoyoos offers an outdoor location. You can host poolside events here. The venue can host events for up to 100 people, including the to-be-weds. If you wish, you can hire outside vendors, such as caterers, decorators, etc., to set up your wedding the way you wish!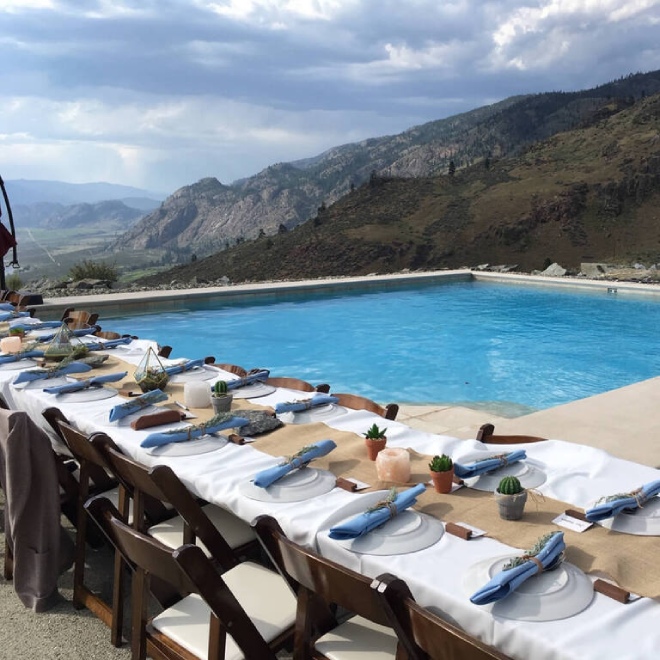 19- SS Sicamous Paddle Wheeler
The sternwheeler SS Sicamous is the largest remaining in British Columbia. The ship is open for events and museums in Penticton. Located on the shores of Okanagan Lake, it offers spectacular views of the valley. Its unique location makes it one of the most popular venues in the Okanagan.
The SS Sicamous is large enough to accommodate 85 seated guests and 100 standing guests. It is possible to hire the entire ship for the whole day and to have exclusive access to the venue. You will be able to select from a list of caterers and vendors. Licensed caterers are also welcome!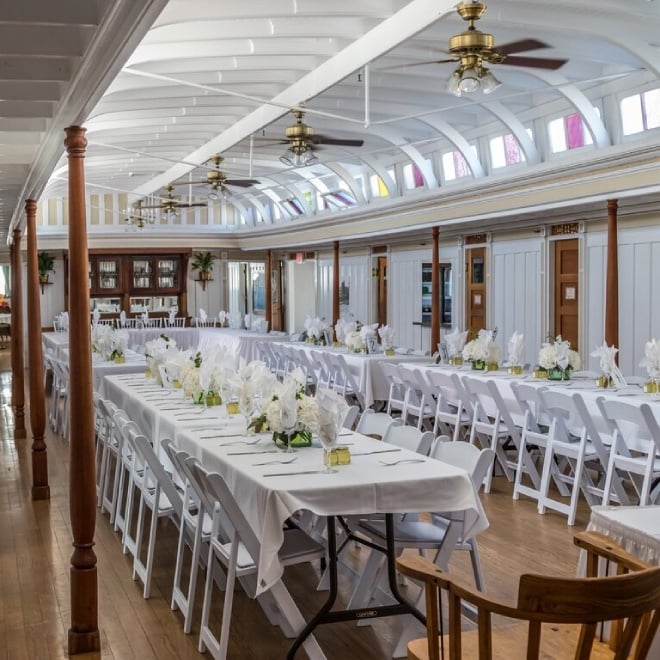 You can have your dream wedding at one of these wedding venues in the Okanagan. Interested in a venue? Contact the venue and they'll send you a quote for free!