Want to reduce wedding waste with eco-friendly ideas? Find out how to have a beautiful green wedding with these sustainable ideas—from wedding venues to decorations and catering!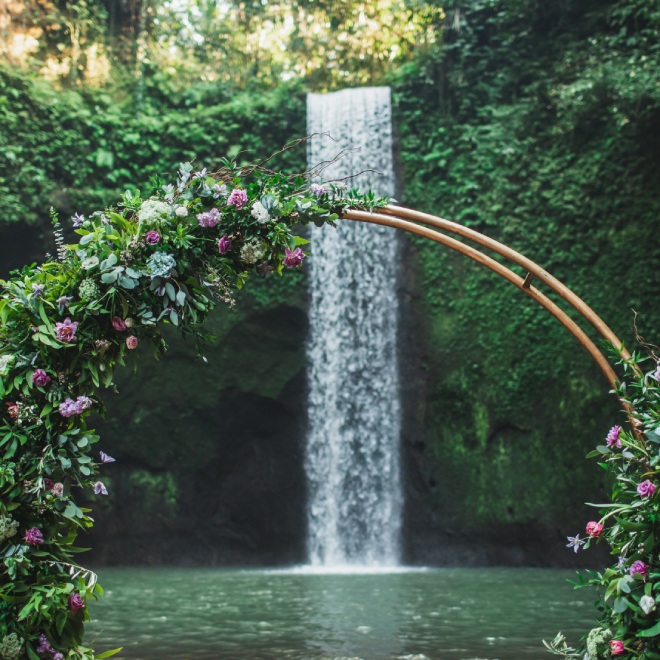 Exactly what is a green wedding?
Say it with us: "Weddings don't have to be wasteful". Here at WeddingHero, we're all about going green on your special day. It doesn't mean you need to give up all the things you love-floral arrangements, rings, and invitations-but you can make small changes in order to minimize your carbon footprint.
The good news is that more and more couples as well as wedding vendors are aware of our impact on the planet and seeking to protect it. Additionally, eco-friendly options are more readily available than ever due to new technologies and innovations. Making a difference begins by talking to vendors about their practices, donating or purchasing biodegradable items, and going local.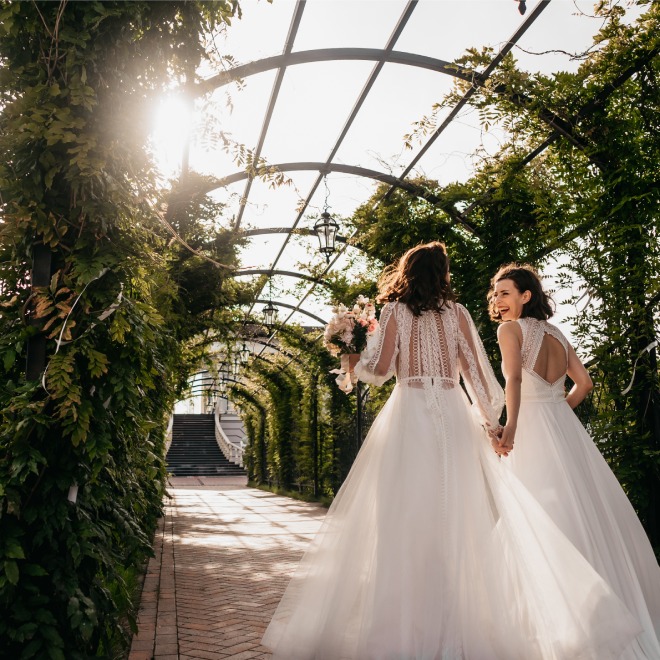 Wedding Venues Discounts
1- Buy sustainable wedding rings
You can lessen your carbon footprint with a pretty big purchase by finding a sustainable wedding ring! Go for a conflict-free diamond! A conflict-free diamond is one that's ethically mined and sold, so it has no links to criminal activity. Be sure to shop at retailers who offer only conflict-free stones to avoid supporting the world's abuses and illegal activity.
You can also search for lab-grown or synthetic diamonds. These are great because you don't have to wonder where they come from. Moreover, lab-grown stones are just as sparkly as real ones, and they're often cheaper.
You can be mindful of your ring choice if you decide to buy an antique. Think about upcycling a family ring or even just a stone into a new wedding band or engagement ring if you have one.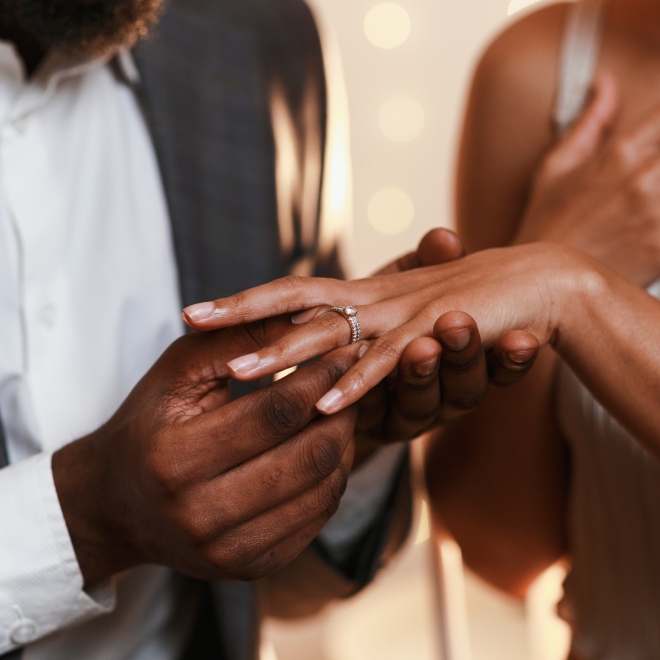 2- Set up an eco-friendly registry
Committed to a green lifestyle? Sign up for products that help you stay green. When guests browse your registry, they can join in on the fun, and they might even get inspired by your pledge. There are stainless steel straws, silicone cupcake liners, and metal tea bags for all occasions. Besides, you can shop from stores that care about the environment.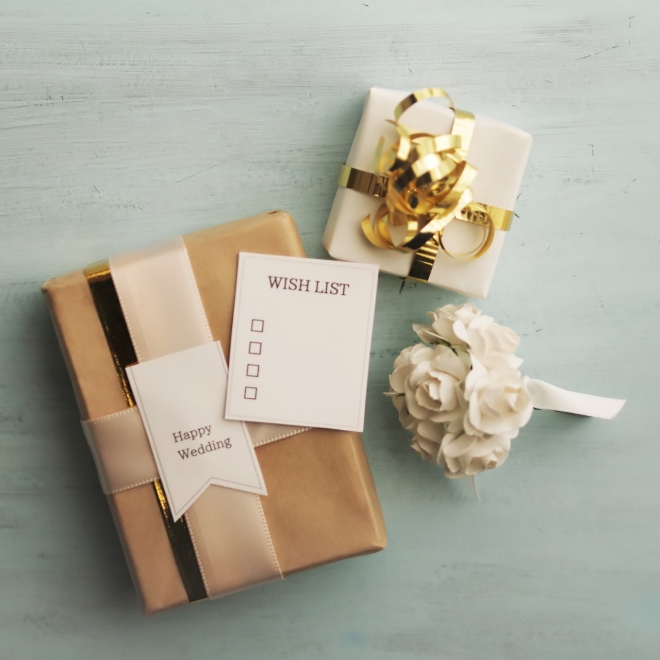 3- Choose virtual or eco-friendly wedding invitations
A lot of paper goes into save-the-dates, invites, programs, menus, and thank-you cards. Look into recycled options, such as linen save-the-dates sewn onto recycled paper or wedding invitations designed by a graphic designer. Rather than handing out extra paper, consider posting directions on your wedding website.
4- Pick an eco-friendly, nature-based wedding venue
There are likely plenty of eco-friendly wedding venues in your desired location, but you'll need to search for them. It's easy to find environmentally-friendly businesses that use sustainable resources.
Solar panels, green roofs and water-conserving plumbing fixtures will help you avoid doing damage to the environment on your wedding day. Most wedding venues boast about their commitment to Mother Earth, but if you can't find any information about them, you can always ask the wedding venue coordinator.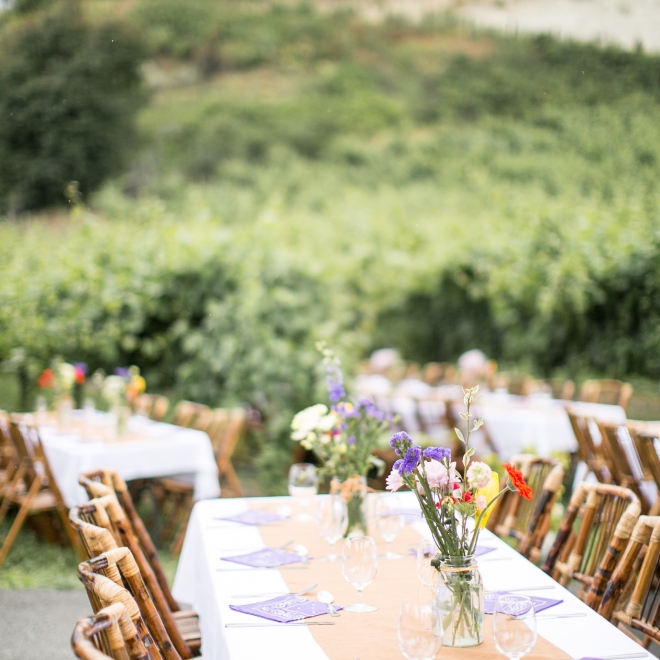 5- Have a micro wedding and keep your guest list small
For eco-friendly couples, an intimate wedding is the best option since there are fewer mouths to feed, fewer favours to purchase, fewer people to transport from venue to venue, and less waste. If you want an excuse to elope or have a small wedding, the environment is perfect.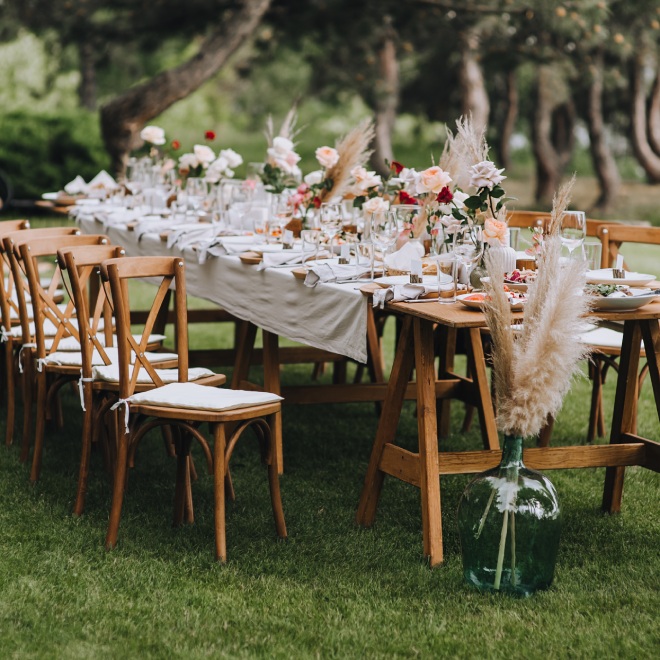 Want to know more about micro weddings? We've got all the details here: Micro Wedding - What Is It and How to Plan Yours
6- Tie the knot in the great outdoors
Another option is to choose an outdoor space. There are many beautiful places to say "I do" in nature: rolling hills, a lush forest, or an idyllic vineyard are all good choices.
Booking a wedding in a national park supports conservation, and many beach fees fund cleanup projects. Additionally, you'll save energy by using less lighting—thanks, sunshine! Better yet? Your photos will be stunning due to the natural light.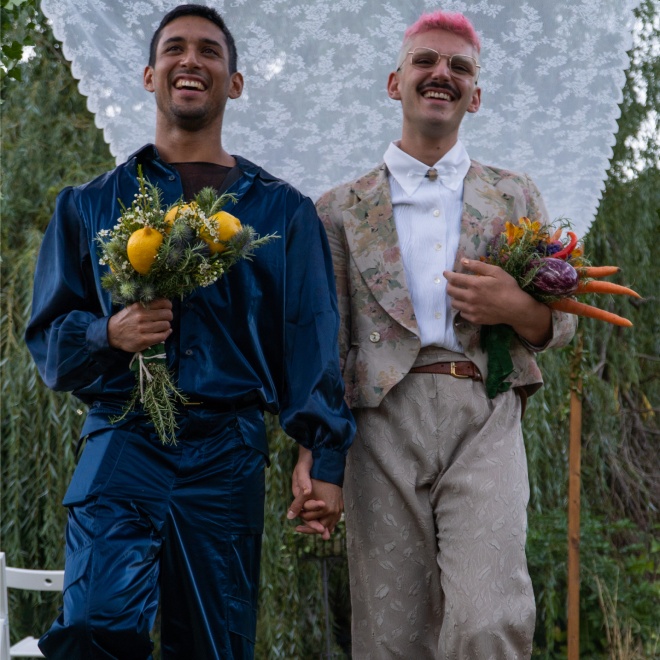 Want to say your I do's surrounded by big trees? This one's for you: 10 Ways To Plan A Beautiful Forest Wedding
A gentle breeze and deep blue waters... We're obsessed with beachside celebrations: Beach Wedding 101: Introduction to the Perfect Wedding
7- Hire eco-friendly and local wedding vendors
Hire a wedding planner who works with eco-friendly vendors. Hire caterers and bakers that use local, sustainably farmed ingredients and don't waste anything. You can choose a mode of transportation that burns less fuel - like a cute vintage bike or an electric car.
Make sure that all aspects of your big day are eco-friendly by choosing wedding vendors that care as much about the environment as you do.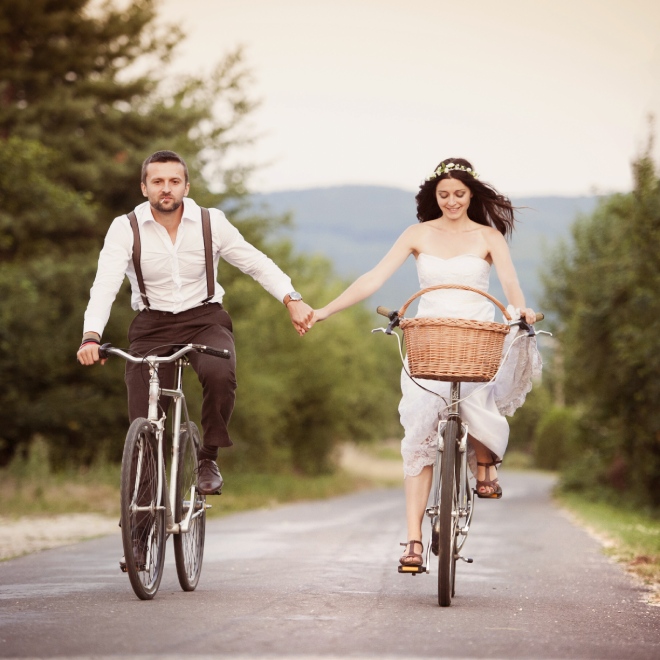 8- Go for a secondhand or sustainable wedding dress
Fast fashion contributes significantly to pollution and water consumption. Choosing sustainable, local designers will reduce your impact on the environment. It is possible to find dozens of wedding dress designers who are extremely thoughtful about their process.
If you opt to wear a secondhand or vintage wedding dress, you're giving an old gown a second chance. It is also possible to make your own dress if you or a close family member have the skills. In this case, choose fabrics with low carbon emissions.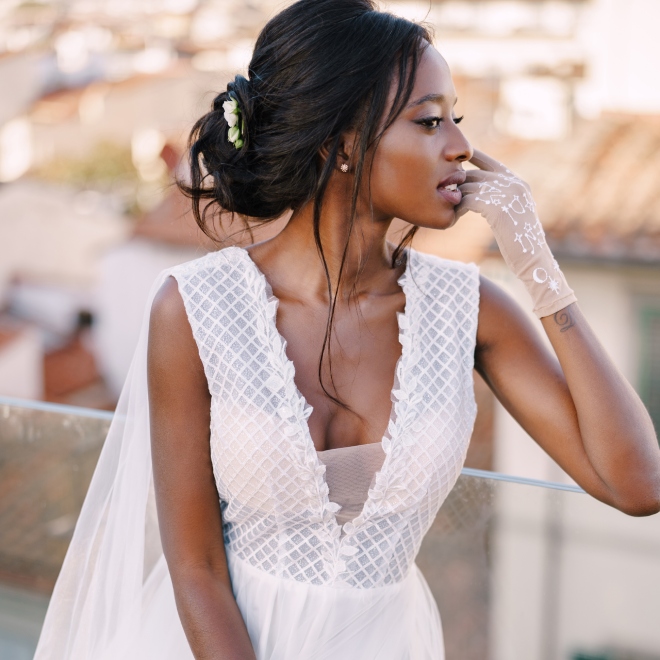 9- Rent tuxes for the groom and groomsmen
If you are not regularly attending galas in your social life, it is usually not necessary to always have a fancy tux with you at all times. With a rental, you can save your money—as well as the money of your groomsmen—and do your part to help the planet. Now, that sounds like a win-win situation!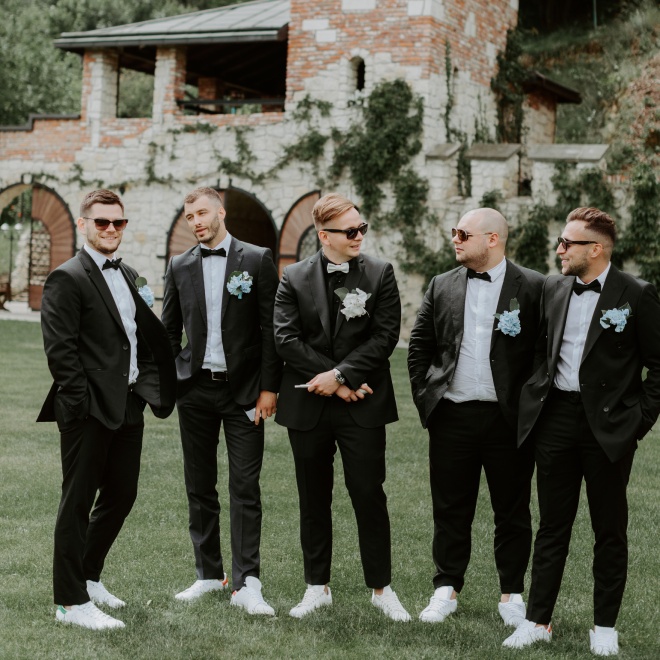 10- Green up your look with an eco-friendly wedding bouquet
Flowers are natural, but some of them have chemicals in them. Some are pesticide-grown. Others come from far away, which causes unnecessary greenhouse gas emissions. Even though they're pretty, all those things are bad for the environment. You don't have to get rid of your bouquet to be green.
You can have your wedding florist combine fresh plants and vines to create a greenery bouquet. There are many plants you can use to create a stunning bridal bouquet, including eucalyptus, jasmine vine, green trick dianthus, and ferns. Perfect for a rustic or boho wedding!
Making a colourful paper bouquet on your wedding day is easy with some recycled paper, floral wire, tape, and scissors. You can choose the colour you want! If you prefer, you can opt to make an arrangement of fruit, produce, and dried herbs instead of faux flowers.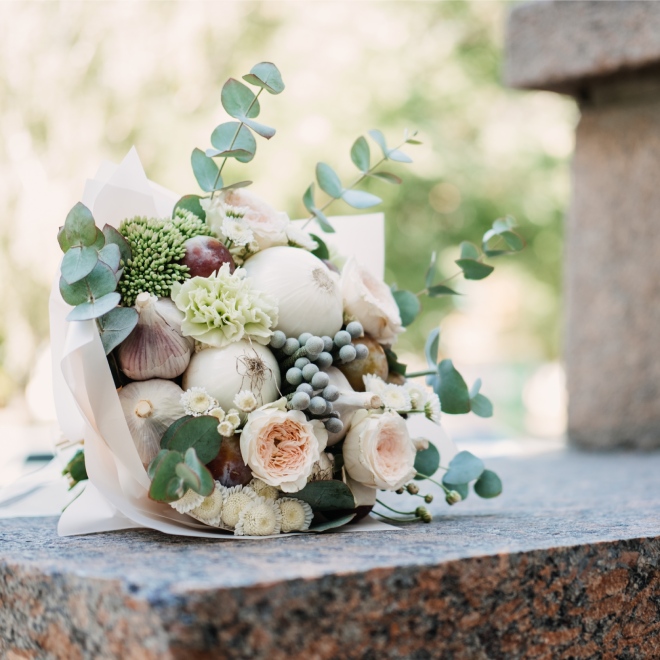 Looking for more information about boho weddings? Take a look at this article: Boho Wedding Guide: Everything You Need To Know
11- Go green with your wedding decorations
Use items around your house (or in your recycling bin) to save money and help the environment. There are so many creative ways to reuse glass jars, tin cans, wine bottles, and more to create amazing table centrepieces.
If you are planning to decorate your reception, consider buying used wedding decorations from a former couple rather than buying new items! Buy cloth napkins or make your own instead of disposable paper napkins. For the most eco-friendly fabrics, choose linen, bamboo, or organic cotton. For a rustic wedding, think log slices of natural wood pieces.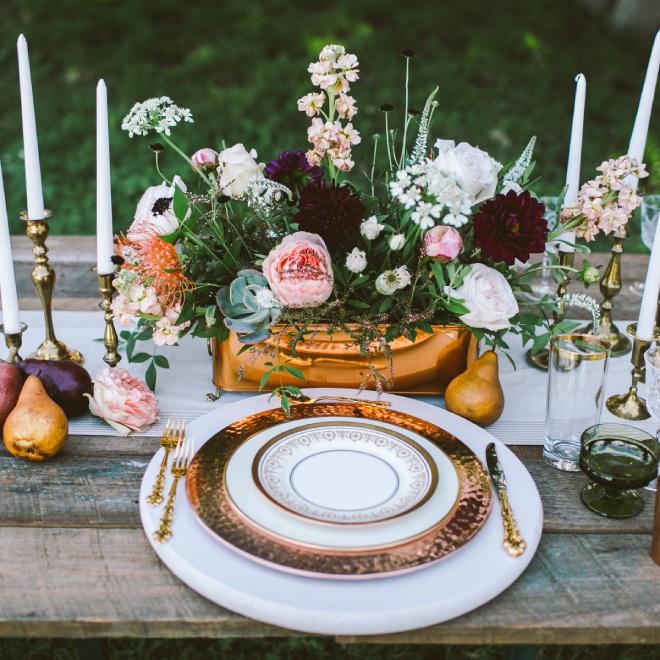 Searching for sustainable rustic wedding ideas? Check out this article: Your Guide to Hosting a Beautiful Rustic Wedding
12- Decorate with sustainable wedding flowers
There are a few options when it comes to greenery and florals for your big day. It's best to steer clear of floral foam, which is often used in centrepieces. There are a ton of chemicals in floral foam, and it isn't always biodegradable (and even if it is, it still contains toxic stuff).
The fake flowers never go bad, so some couples rent them. Others donate them (to nursing homes, for instance) after the big day, so someone else can enjoy them. If you don't want to cut stems, we've seen weddings styled only with potted plants-which are great as gifts or for planting in your backyard!
Want another idea? Dried flowers! These are great for keeping in your home after the event, so you don't create any waste! Aside from that, if you're throwing an exit toss, go with petals or biodegradable stuff instead of rice, which is bad for birds.
13- Make sustainable food choices
When it comes to eco-friendly weddings, food is a hot topic. Get a wedding caterer who's into seasonal, local, and sustainable food. Find out who they work with and how they get their meat, seafood, and poultry. Local is better because it has a smaller carbon footprint.
Wedding food waste is inevitable, but planning ahead can help you limit it. Wedding buffets are notorious for leftovers going to waste. Try plated dinners instead. Ask your caterer if you can package and freeze any extra plates not used to take home later.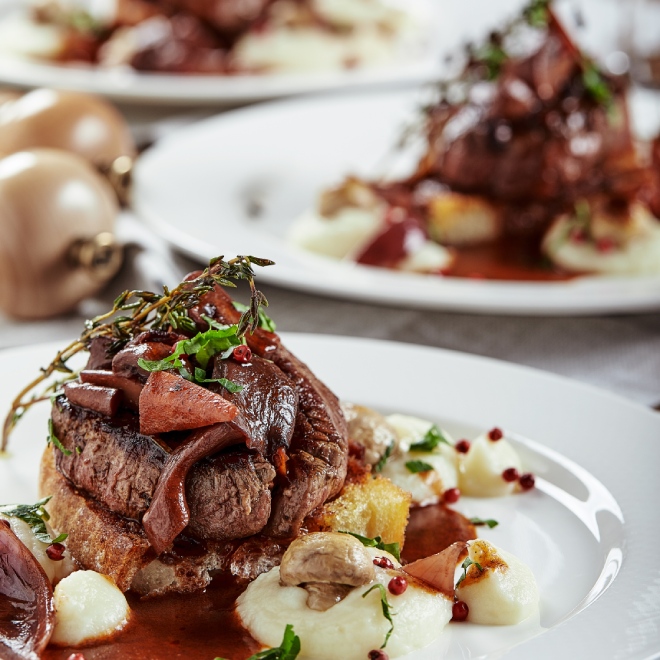 14- Consider eco-friendly wedding favours
Plan escort cards that can serve as favours, such as cookies with personalized names or cute plants (we've seen succulents work well!). Choosing a favour that benefits the environment is also a nice move, such as a package of seedlings! Another bonus, if you give potted plants as a favour? They also make incredible table decorations!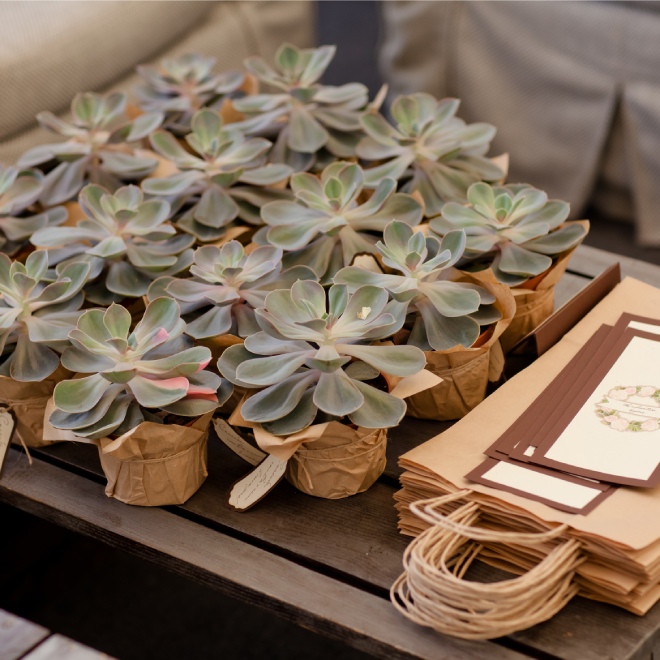 15- Make a donation of leftovers and decor
It doesn't just have to be your guests giving back at your wedding - you can, too. Once your event is over, donate any leftover decor and outfits to a charity shop. Then other couples can be inspired and do a little good for the environment when planning their weddings.
That's all folks! Now that you have all the eco-friendly info and inspiration, you can plan the wedding of your dreams! Look for eco-friendly wedding venues in your city and hire wedding vendors who specialize in sustainable celebrations! Wishing you the most beautiful day ever!