A greenhouse wedding is a beautiful way to tie the knot outdoors. Those who love nature and want to be surrounded by greenery will love these wedding venues. But there are a few things you need to know before getting started!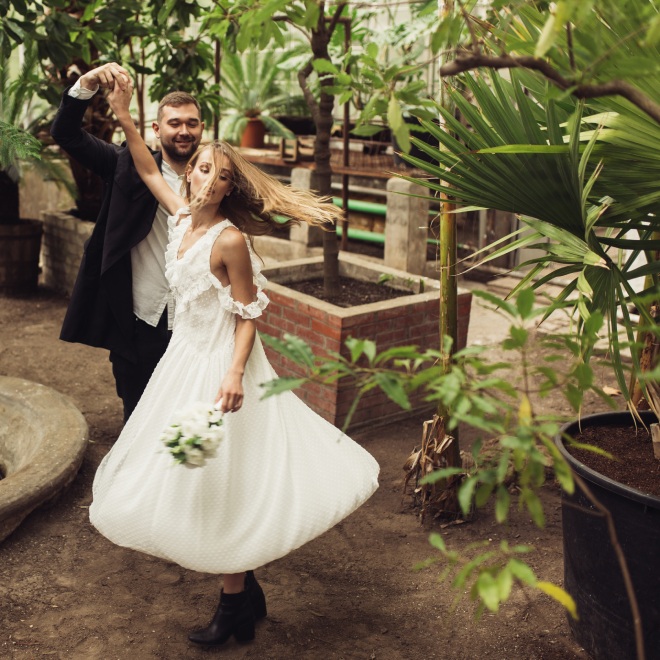 About Greenhouses
A greenhouse is a structure designed to protect against extreme weather conditions like heat, cold, rain, wind, snow, etc. It can be made out of glass, plastic, wood, metal and concrete. Greenhouses usually have walls or fences to keep animals out.
They may also have vents to allow air circulation. There are often lighting systems that let you have fun with your guests all day and night.
Having a greenhouse wedding would protect you and your guests from unpleasant weather. The key to making this happen is to ensure that the greenhouse has enough ventilation. During hot days, this will keep the structure cool, and on cold nights, it will keep it warm. It should also have a roof that lets rainwater runoff.
Wedding Venues Discounts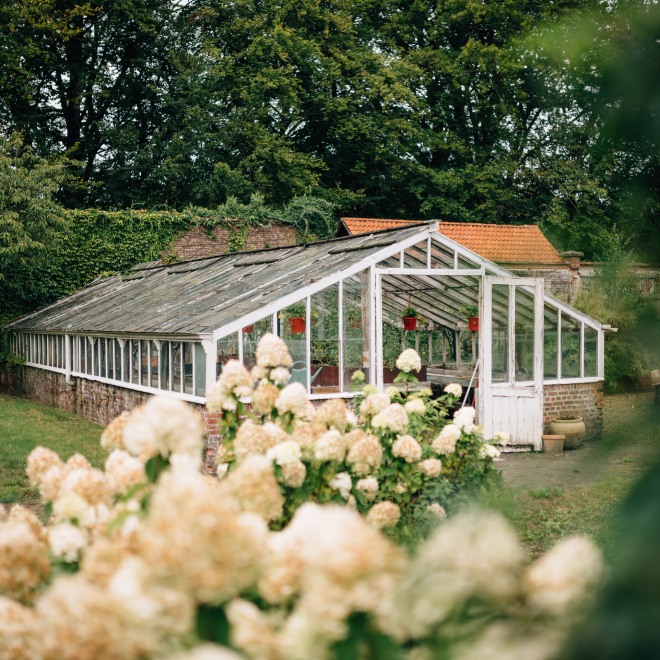 Decorate Your Greenhouse Venue with Beautiful Flowers
With a greenhouse wedding, you can use flowers that are grown all year round. Consider what kind of environment you'd like to create when choosing wedding flowers for your special day.
If you're planning on having a lot of greenery around, you might consider using potted plants rather than cut flowers. The pots are easy to move around, so you don't have to worry about where to put them when the party starts. You can even use pots to decorate the tables and chairs.
If you prefer to stick with cut flowers, there are many varieties of roses that can be used for this purpose. In addition, a greenhouse wedding lets you and your significant other use exotic and tropical plants however you like.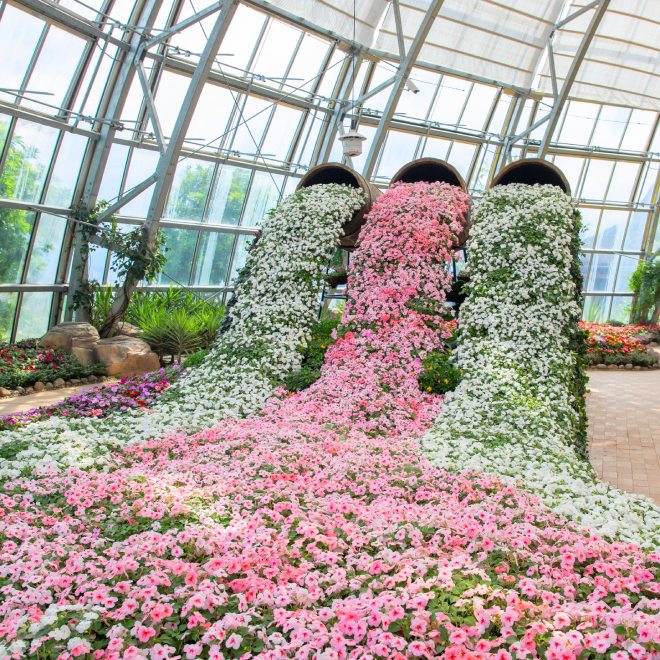 If you are planning on having a greenhouse wedding, then you need to consider hiring a wedding florist in your region who specializes in floral greenhouse design!
Creative and Magical Greenhouse Wedding Decor Ideas
A greenhouse wedding is a great way to add some romance and style to your big day. Keep in mind that you don't necessarily need to go over the top when choosing decorations for your greenhouse wedding. Think about how much time you will spend outside during the reception and plan accordingly. You may find yourself spending more time inside than out.
Choose decorations for your greenhouse wedding that reflect your personality. This type of event space is perfect for creating the look you want with just about any budget, from rustic to modern.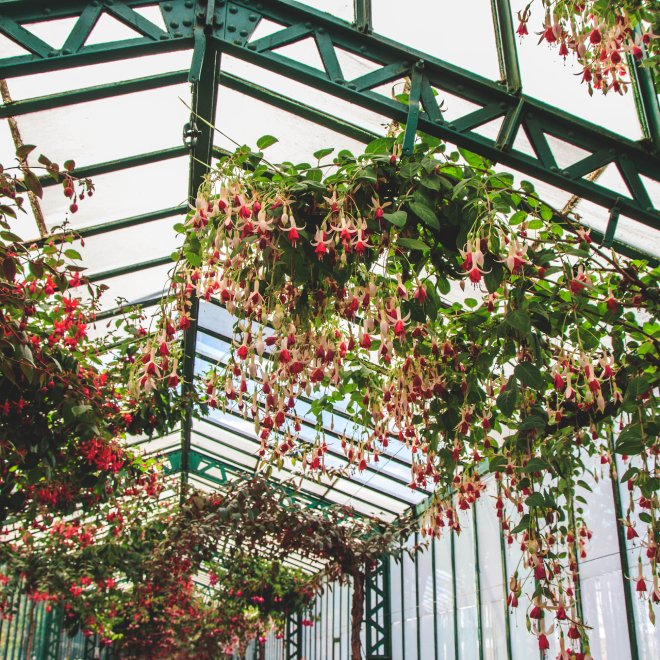 Candles are another way to set the mood. They're pretty indoors and out. You can light them just before guests arrive, or leave them burning all night.
You can decorate a greenhouse wedding in so many ways, but here are a few of our favourites:
A wreath made of greenery is a classic way to greet guests. It's simple yet elegant.

Hang lanterns from the ceiling to create a romantic backdrop.

Make your walls and ceilings glow with white lights. These will make it easier to see each other when dancing.

Brighten up the room with a large vase filled with fresh flowers.

Send guests home with a basket of fruit or veggies.

Make the backyard more attractive by adding a small pond or fountain. This will add beauty and charm to the area.

Give guests a keepsake jar full of seeds or succulents to take home as memories.
Hiring a professional wedding decor company in your city can help you create the best wedding decor for your greenhouse celebration!
Choose a Gorgeous Wedding Dress for Your Greenhouse Wedding
If you're getting married in a greenhouse, then you should wear something comfortable and stylish. Since greenhouses don't get affected by the weather, you don't have to choose between a winter wedding dress and a summer one.
Wedding dresses come in all shapes, sizes, and colours. You can wear a traditional gown if you want to, but you might also enjoy wearing something a little bit more daring. You can wear a short cocktail dress with a plunging neckline or a one-shoulder number. Instead of a formal gown or dress, these celebrations call for unstructured outfits that evoke a carefree spirit.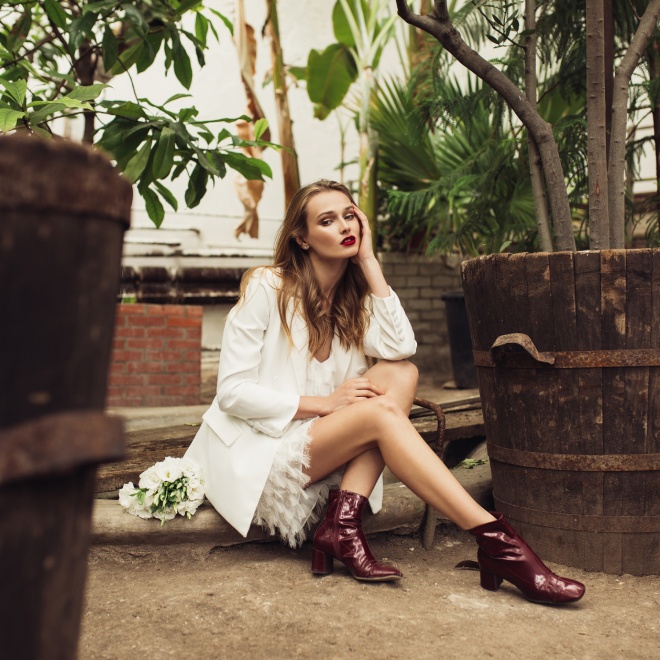 For a timeless, natural look, nothing beats lace, free-flowing silhouettes, and flutter sleeves. Bridal dresses with off-the-shoulder collars, bow shoulders, florals, and lace with flutter sleeves are in right now. For a more free-spirited look, try pairing it with a bold clutch, flower crown, or strap hat.
Along with the dress, you'll need to decide what type of shoes you want to wear. While some people prefer heels, others prefer flats. If you decide to wear heels, make sure you're comfortable walking around in them. And remember to be careful when you're dancing.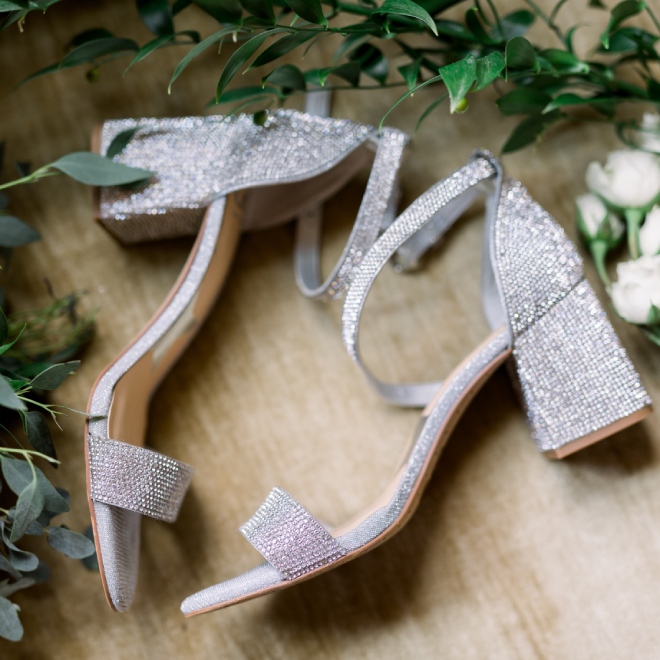 Check out the best bridal shops in your city to find the dress you've always dreamed of!
Greenhouse Wedding Cakes Inspired by Nature
If you have a sweet tooth, then you'll probably love the idea of having a wedding cake. However, you don't necessarily have to stick to the typical yellow cake when hosting a greenhouse wedding. There are so many different kinds of cakes out today you can easily find one to fit your taste.
Wouldn't it be nice to apply the beautiful elements of nature, like berries and blossoms, to your wedding cake? Maybe you'd like a chocolate cake with whipped cream and strawberries, or a lemon meringue pie. Or how about a carrot cake covered in frosting? You can also make your cake look pretty with edible flowers since your wedding will be in a greenhouse.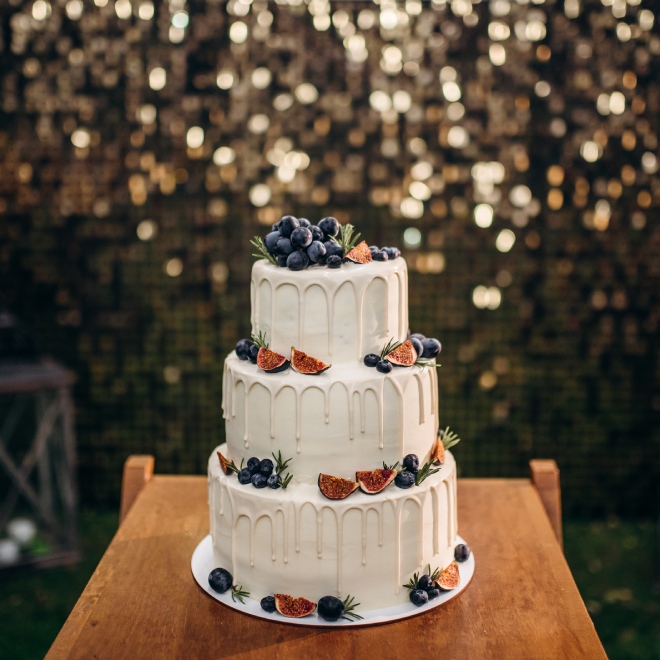 Greenhouse Wedding Venues
A greenhouse wedding venue can be a great option if you are looking for a unique location for your wedding ceremony or reception. Beautiful views, natural light, and fresh air are all benefits of these venues.
They allow couples to enjoy their special day outside while still being able to have guests inside during the event. Not only do they provide an outdoor space for the ceremony and reception, but they also have lush plants and flowers that make the area feel like a tropical paradise.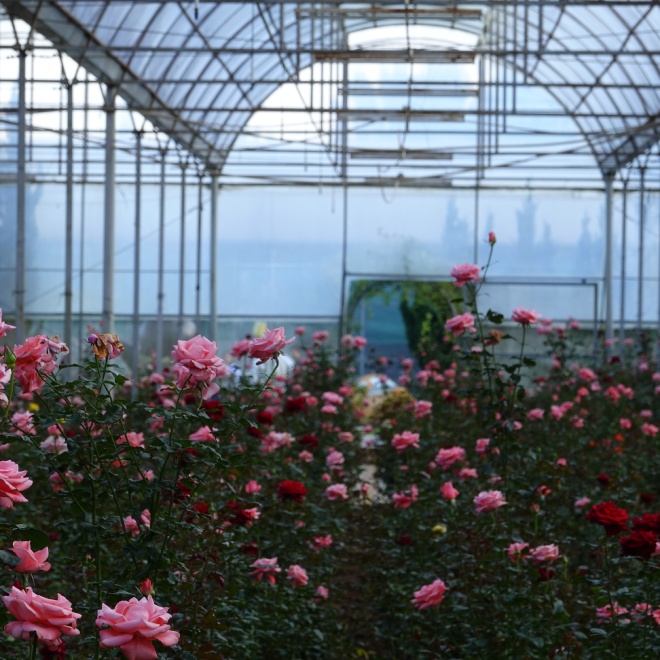 The trend of greenhouse weddings continues as people try to go green with their weddings. Many couples choose to hold their events outdoors to create a memorable experience for themselves and their guests. This type of wedding allows them to celebrate their love in a way that feels natural and intimate.
Plants and flowers need space, so the botanical gardens are one of the first places that come to mind when you think about having a greenhouse wedding.
Another great place for a greenhouse wedding is your local community garden. They're usually near parks and other tree-filled areas. They give couples a chance to celebrate their wedding in a picturesque setting, surrounded by greenery. It's also a nice backdrop for a traditional church ceremony.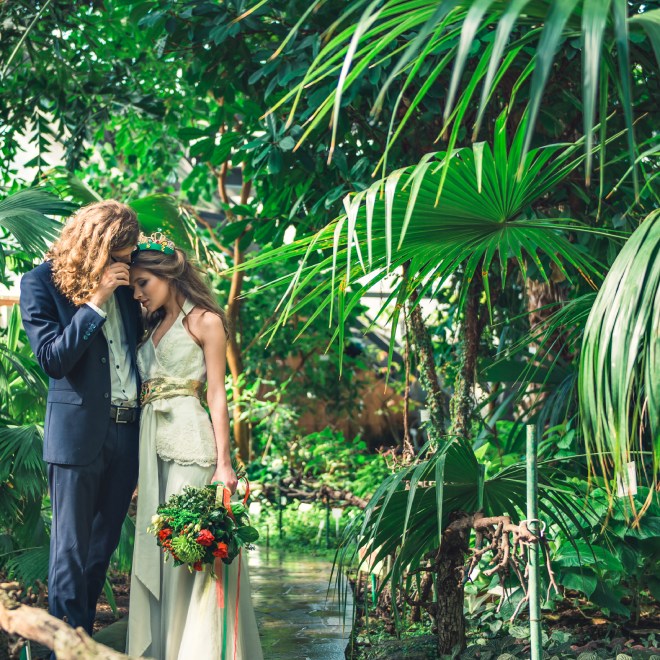 Want to reduce the waste on your wedding day? Go eco-friendly: Green Wedding Ideas: 15 Eco-Friendly Options
Greenhouse Wedding Venues Ontario
Niagara Falls, Lake Ontario, and the expansive wilderness of Ontario are great backdrops for a greenhouse wedding. There are so many places to choose from! It's no surprise that Toronto's got some of the best wedding venues since it's the largest city in Canada and Ontario's capital.
Greenhouse Wedding Venues Alberta
There's a wedding reception venue in Alberta to fit every taste, every budget, and every style. Edmonton is a greenhouse wedding hot spot because of its national parks and delicious, inventive cuisine.
Greenhouse Wedding Venues British Columbia
Beautiful parks, country-style farms, picturesque valleys - there are so many greenhouse wedding venues in British Columbia! It's hard not to be enchanted by the gorgeous scenery of British Columbia!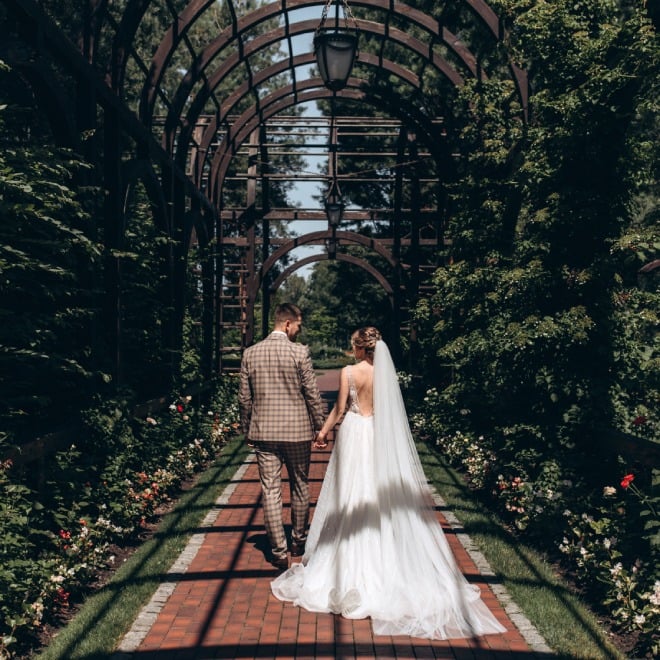 That's it for this article. We hope you've got some cool ideas for bringing your dream greenhouse wedding to life - from the wedding venue to the gowns and decor to the wedding cake. Start finding greenhouse wedding venues and getting quotes for free on WeddingHero!