Let's take a trip around the world to see how wedding traditions, decorations and outfits differ around the world, from India to Japan to Italy and Greece!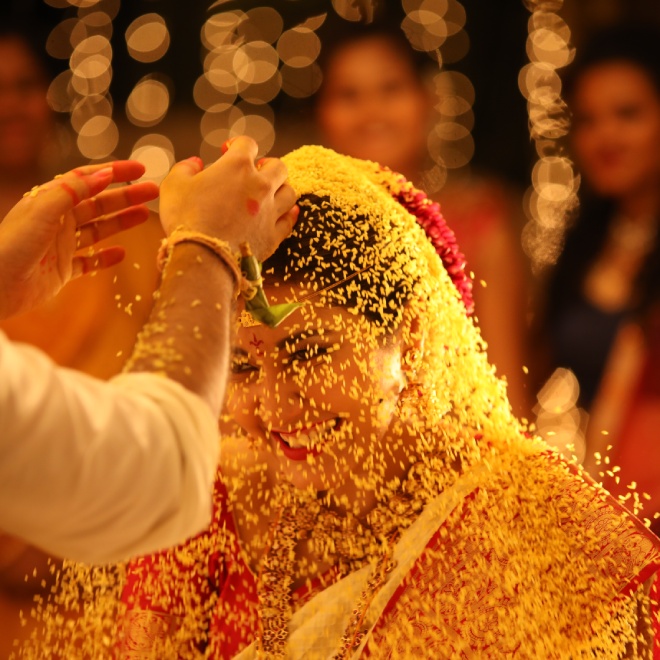 Indian wedding traditions
India has a rich cultural heritage that stands out. Weddings in India are always grand and fun. The glitz is unbelievable. There's something special about the longstanding traditions of Indian weddings.
It's a lot of work to plan an Indian wedding. Lots of traditions go into it. Within the wedding ceremony, there are more than 40 different rituals. Here are some of our favourites:
1- Mehendi
Mehendi takes place the day before the wedding. This event involves drawing intricate designs with Mehendi (also known as henna) on women's hands and feet. Each design symbolizes a deep bond between the future husband and wife.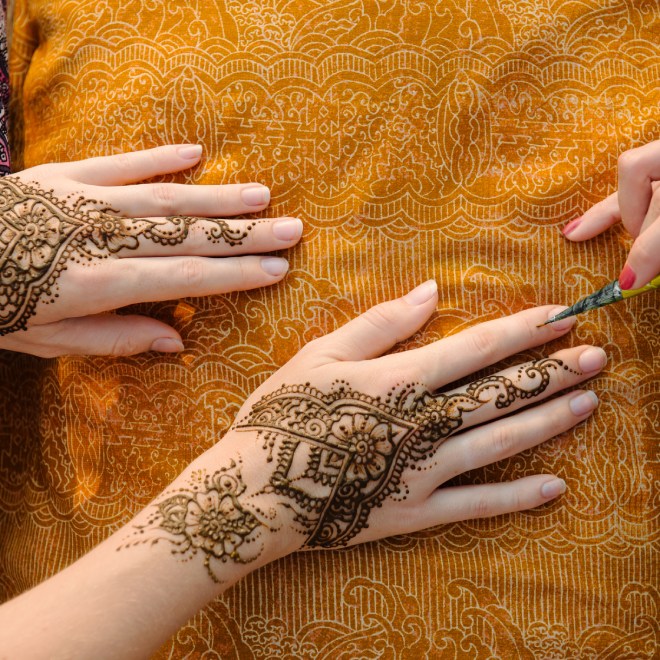 2- Mangalsultra
The Hindu tradition is to tie a Mangalsultra around the bride's neck instead of exchanging rings. It's basically a necklace with two gold pendants on it. The groom ties a knot on the necklace to symbolize a strong bond for 100 years.
3- Turmeric (Haldi)
Gaye holud, which literally translates to "turmeric on the body," is a ritual performed by brides in West Bengal, India, and Bangladesh, a few days before their wedding ceremonies.
A couple of married women apply turmeric paste to the bride's face and body at the bride's home and use a mortar and pestle to grind turmeric. The herb turmeric is thought to brighten the bride's complexion before her big day because of its anti-inflammatory and anti-aging properties.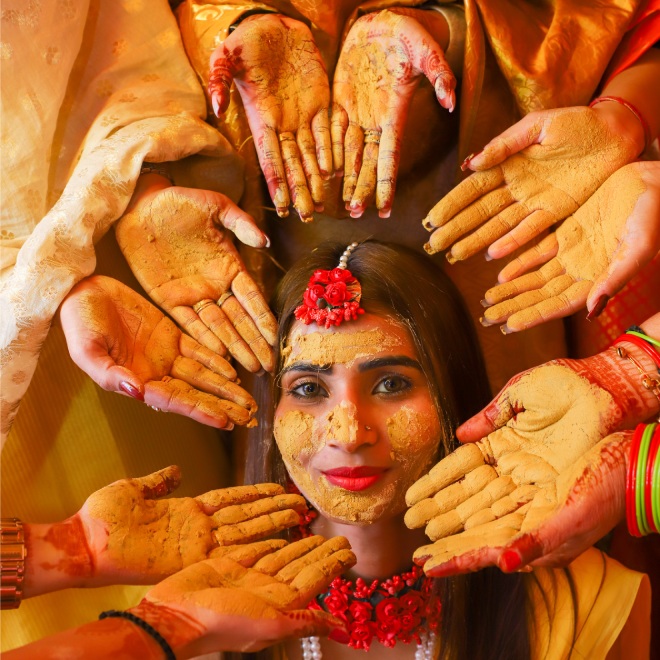 Italian wedding traditions
Italian architecture, natural landscapes, and heritage villages make it a classic destination for weddings.
It's all about tradition in Italy. It's part of their culture to have weddings on Saturdays or Sundays because Fridays are considered bad luck. The main Italian wedding customs are as follows:
4- Breaking glass
The Italian tradition is to smash a vase or glass at the wedding. There's a belief that the number of broken pieces will represent how many years the couple will be happily married.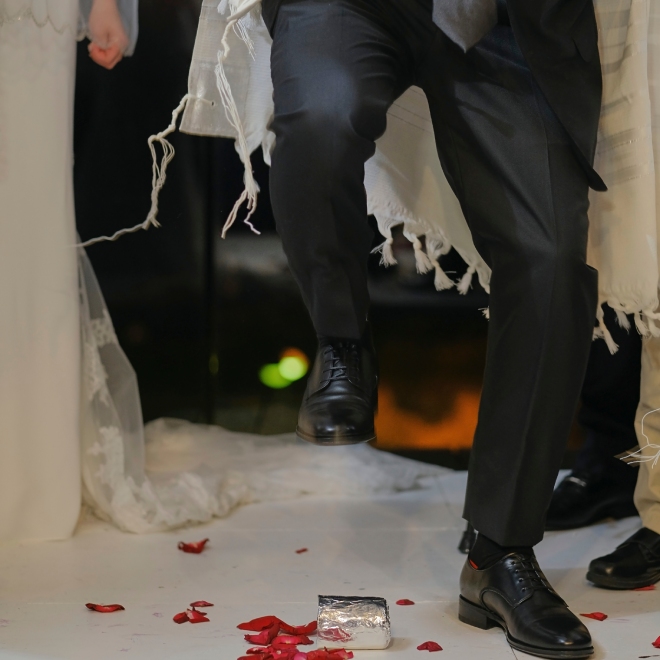 5- The mother-in-law gets an olive branch
It is tradition for the bride to give an olive branch to her mother-in-law as a symbol of peace, union, and future unity at the end of the wedding ceremony.
6- Bomboniere
Wedding favours are called bomboniere in Italian. A bomboniere usually has a present, confetti (sweet almonds) and ribbons. A bomboniere should have an odd number of confetti, like five or seven for good luck.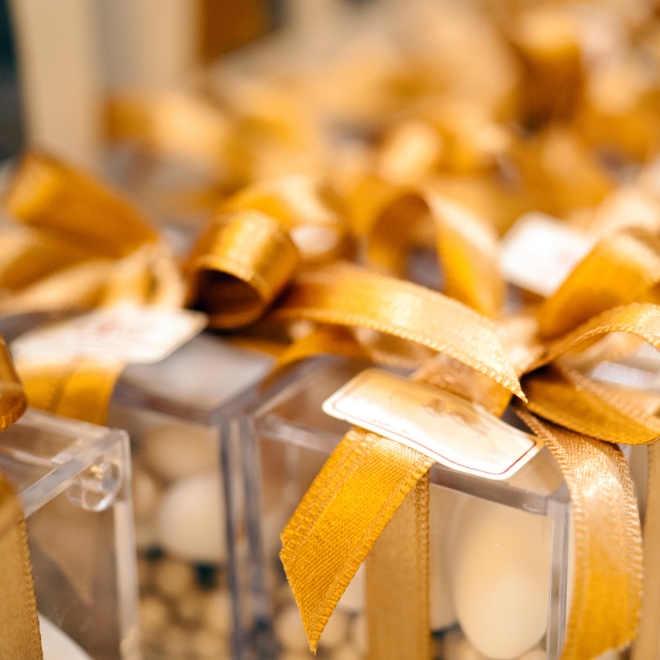 Chinese wedding traditions
A Chinese wedding is a vibrant and colourful affair that's as much about the happy couple as it is about their families. It's a huge celebration full of rituals and traditions.
A lot of symbolic aspects revolve around friends and family blessing the couple with prosperity, wealth, and happiness. Here are some of the most interesting ones:
7- Wedding door games
A highlight of the day is Chuangmen, also called door games. Usually, the bridesmaids prepare them to test the groom's commitment to marrying the bride and to get approval from the bride's family.
Typically the tasks involve proving the groom can handle every stage of marriage by eating bitter, spicy, sweet and sour foods, and at least one pain-inducing challenge. Also, the groom has to give the bridesmaids a red packet with cash to let them "surrender" their friend.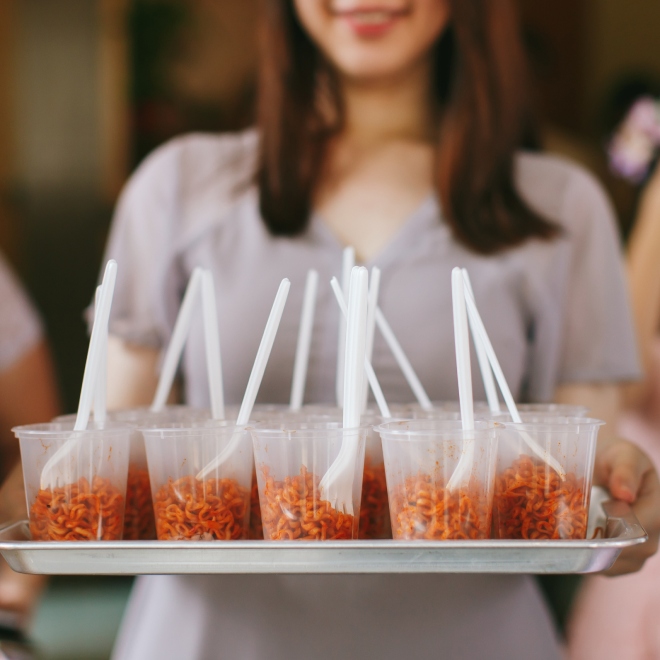 8- Bow and arrow
Chinese grooms will shoot their bride several times with a bow and (headless) arrow, then collect the arrows during the ceremony and break them, in order to ensure a lasting union.
9- Carrying the bride
Families in China hire a "good-luck woman" to accompany a bride from her home to the groom's in an elegant sedan chair. The attendants also shield the bride with parasols and throw rice (a symbol of health and prosperity) at her.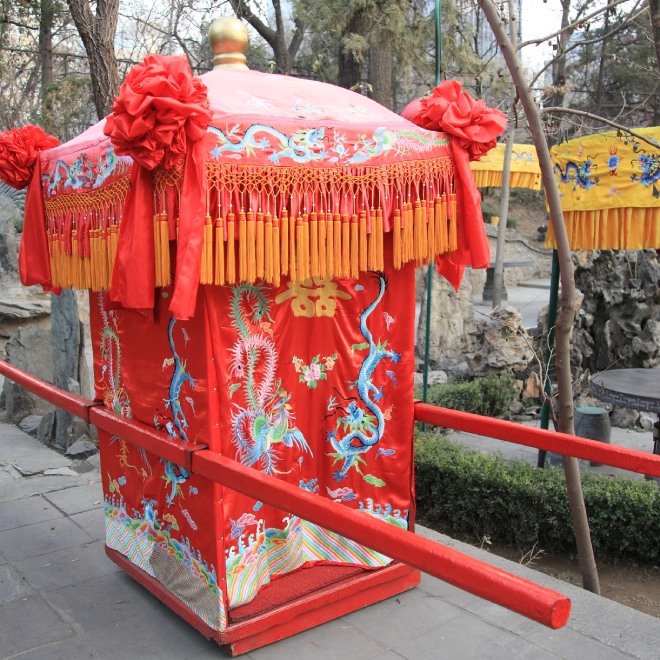 Lebanese wedding traditions
Every Lebanese enjoys celebrating an occasion, and weddings are no exception! The experience of a Lebanese wedding is something you won't soon forget since it's just as much about family and friends as it is about the couple. Get ready for the best wedding caterers providing lots of yummy food and dance all night long!
10- Zaffe
Zaffe is a wedding march from the bride and groom's homes to the ceremony venue. Men with flaming swords, dancers, and musicians lead the procession. As the couple makes their way to the ceremony, they're accompanied by drums, bagpipes, and horns.
11- Belly dancers
Besides the zaffe, Lebanese weddings typically have belly dancers. As well as adding to the entertainment for guests, it is a symbol of the bride's transition into a sensual woman.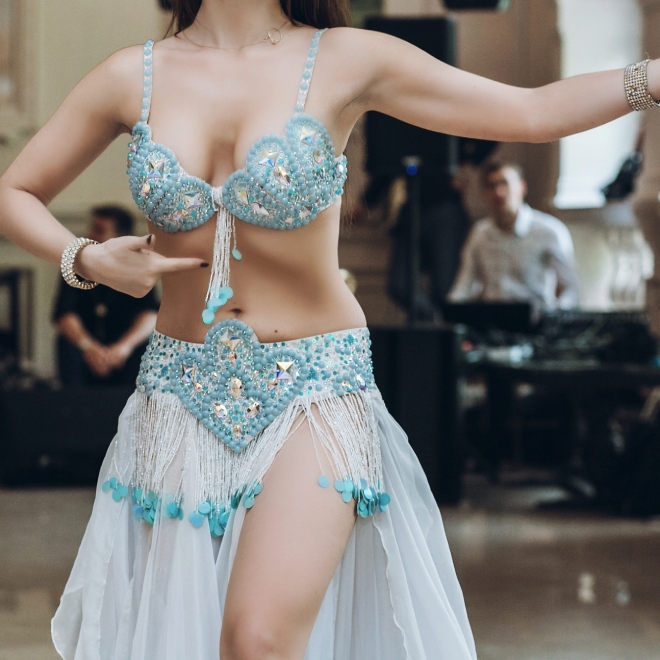 Scottish wedding traditions
Over the centuries, Scottish wedding traditions have changed and adapted to meet different times and customs.
Despite that, many Scottish wedding traditions still exist today, and they go way beyond wearing a kilt! Take a look at the most famous (and lesser-known) Scottish wedding traditions.
12- Elopements
Hundreds of years ago, England restricted marriage to those over 21 years old. Yet young lovers found a loophole, in this case, a nearby Scottish town without such restrictions. Elopements are still common in Gretna Green today.
Considering eloping? Here's what you need to know: How to Elope: Step-by-Step Guide
13- The wedding scramble
While the bride and groom are leaving the reception and stepping into their wedding car, her father throws coins into the air for the children to collect. It is believed that this brings wealth to the couple.
A toddler may also hand the bride a horseshoe as she departs the church with her new husband. This is meant to bring luck to their marriage.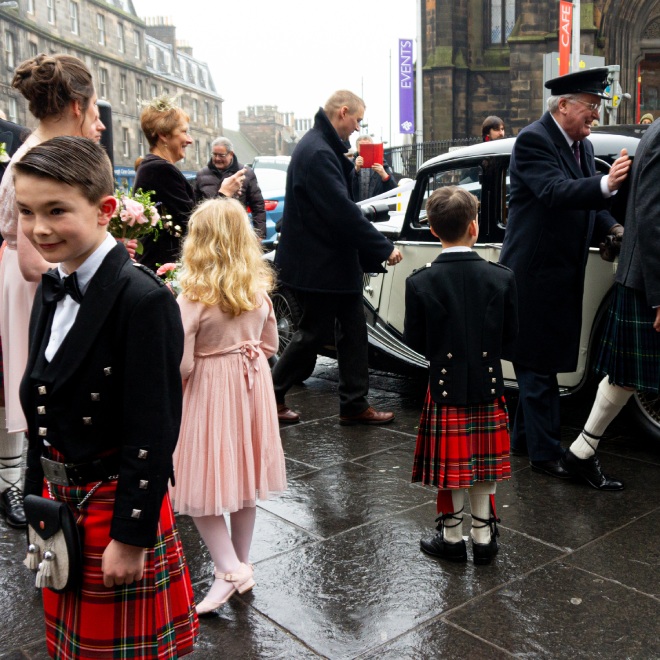 Korean wedding traditions
Korean weddings are bright and colourful, but also traditional. Many elements of ancient Korean tradition are still part of most Korean wedding ceremonies, even though Western conventions have found their way into them in recent decades. It is almost certain that you will witness symbolic rites, gifts, bowing, and vows at a Korean wedding.
14- Ying and yang
Colours on the bride's and groom's clothes are symbolic of "taeguk" or "eum-yang" (also known as yin and yang). Brides wear red hanboks, and grooms wear blue hanboks, which represent the balance of complementary entities, just like the circle on the Korean flag. Tradition says the marriage happens at dusk, to represent the balance of light and dark.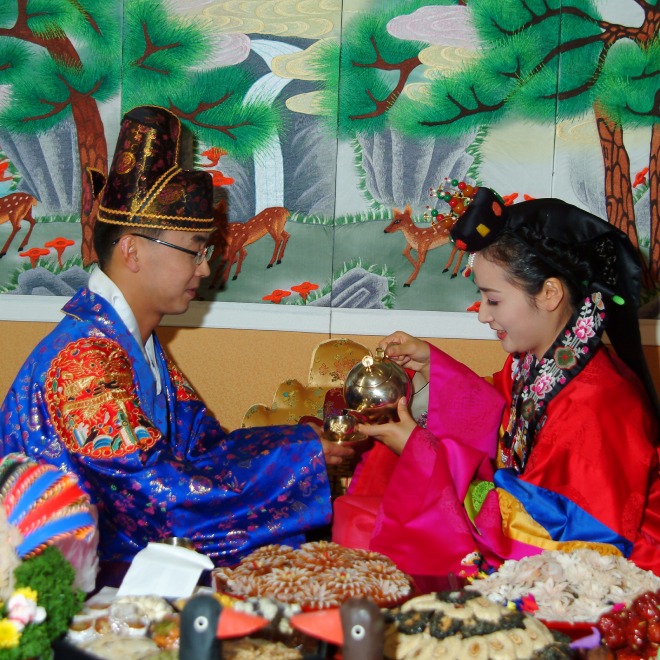 15- Falaka
"Falaka" refers to the custom of beating the bottom of the groom's feet with a stick or dried fish during the wedding ceremony. It's said to help strengthen his feet and memory to have him answer trivia questions in between beatings.
16- A wild goose
There's a beautiful tradition called jeonan-rye before the wedding. In jeonan-rye, the groom gives the bride's mom a wild goose (traditionally it's a live goose, but these days it's usually a wooden one). Wild geese mate for life, so he gives her this gift to promise her daughter will be taken care of for life.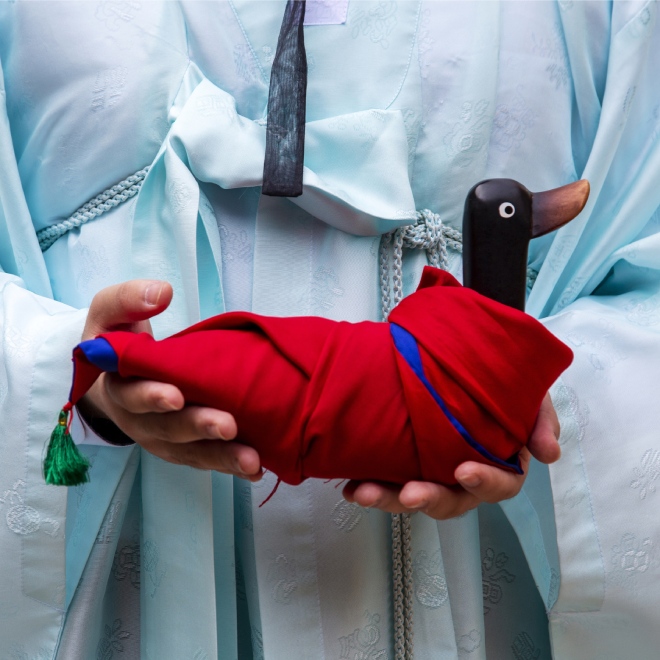 Greek wedding traditions
There are lots of Greek wedding traditions for couples planning a Greek wedding. You can incorporate a bit of Greek culture into a secular ceremony or hightail it to Greece for your nuptials. The traditions of Greek celebrations are packed with meaning.
17- Kalamatiano
While it has the same name as an ancient Greek folk dance, this wedding dance has a lot of specific meanings for a Greek wedding. With the bride in the middle and her maid of honour to the immediate left, all the female guests encircle them and hold hands. Though meant for women only, you may see a few guys there too.
18- Stefana crowns
One of the most important Greek wedding traditions is placing a delicate, white crown on top of the bride and groom's heads. The tradition dates back to the 11th century. The crowns are a big part of the Greek wedding ceremony. Both the bride and groom get crowns from the priest. After that, the wedding sponsor weaves the crowns three times. In the end, they're tied together with ribbons.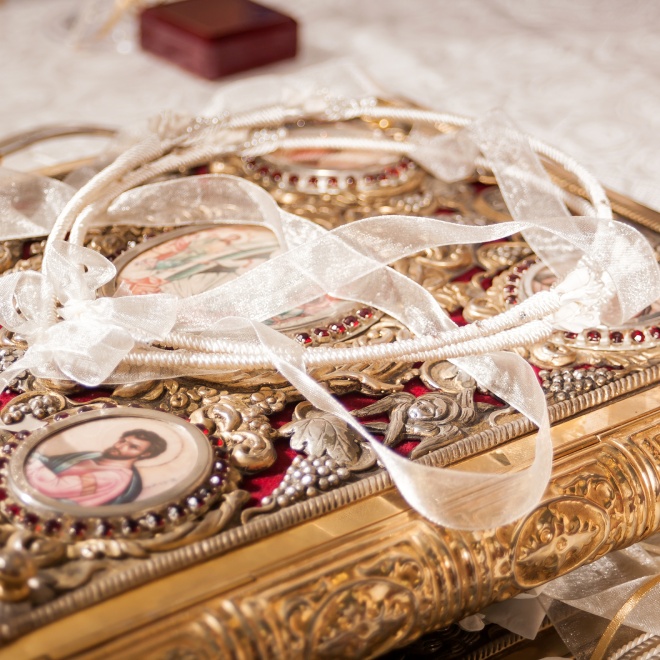 This article has more ideas for unity ceremonies: Everything You Need to Know About a Wedding Ceremony
Persian weddings traditions
Iranian families consider marriage to be one of the most important events in their lives. There are tons of perfectly-arranged wedding flowers, amazing fruit and dessert displays, lavish decor, and a dance floor that never stops. Apart from the extravagance Persian weddings bring, there have always been (and still are) ancient traditions.
19- Ketubah Signing
The signing of the Jewish marriage contract (or ketubah) is an important ceremony that takes place just before the wedding procession in Persian Jewish weddings. As well as the groom's duties and responsibilities towards his bride, the contract defines the bride's rights and protections in the event of a divorce.
20- Sofreh aghd
At the aghd, the bride and groom sit in front of a sofreh (or table) full of items with meanings. Intricately arranged, it represents the couple's shared journey as they start a new life together.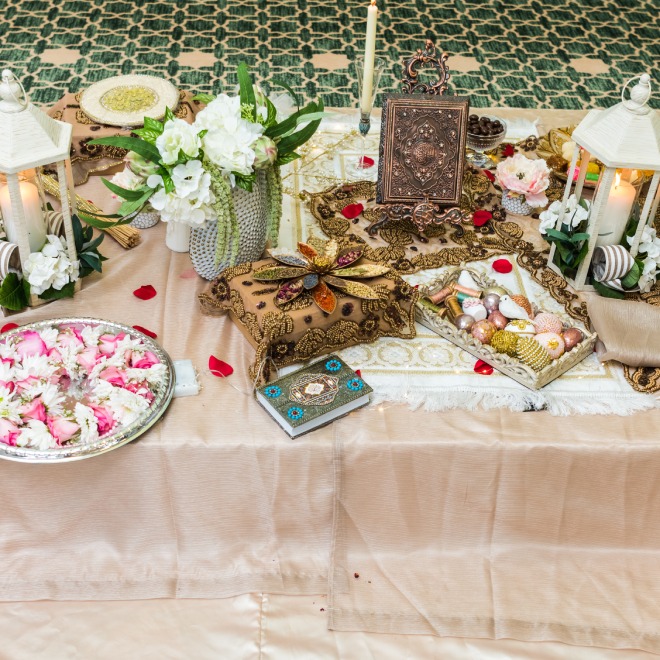 Japanese wedding traditions
In today's Japan, most weddings aren't as rooted in tradition and ritual. There's still a lot of Japanese culture and etiquette, but it's all quite Westernized now. Thus, the modern Japanese wedding is a fusion of Japanese and Western traditions.
21- A white tsunokakushi
In a traditional Shinto wedding, the bride wears all white, including wedding makeup, a kimono, and a hood called a "tsunokakushi." Her white attire symbolizes her purity, and the hood hides her "horns of jealousy" for her mother-in-law.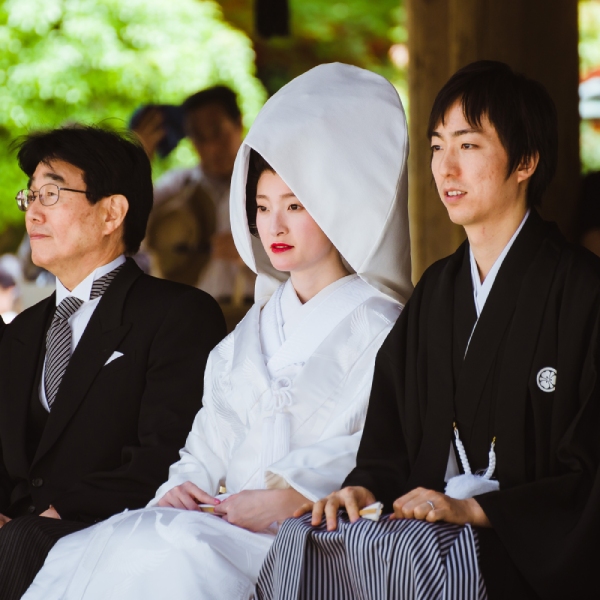 22- Families drink in sync
It's not weird to see family members drink a few too many at a wedding, is it? Drinking together may be a little odd, though. As part of the san-san-kudo custom, the bride and groom take three sips each from three flat sake cups, then their parents do the same thing, creating a bond between the families.
23- Bouquet and letter to honour the parents
An important part of a Japanese wedding reception is the presentation of the bouquet and the letter written by the bride to her parents.
In addition to the bouquet presentation, the bride and groom present a letter to their parents at the end of the reception. The event may seem strange to Westerners, but it is truly a Japanese event as it is extremely emotional and often leaves guests in tears.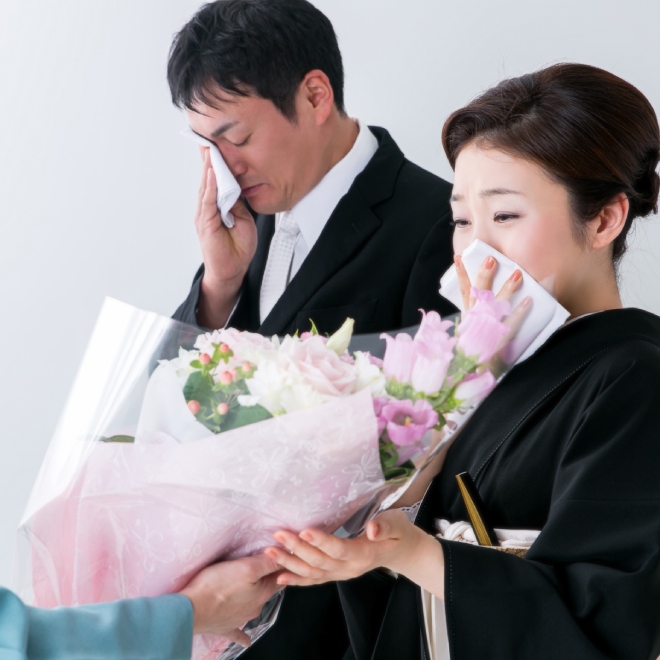 Moroccan wedding traditions
In Moroccan culture, weddings are a big deal. It's the age-old union of a husband and wife. Islamic tradition and Amazigh culture regard marriage as a sacred institution. Morocco's marriage celebrations are therefore very serious affairs.
23- A 7-day wedding
Despite the exhaustion many of us feel after one day of wedding celebrations, Moroccan wedding celebrations often last up to seven days. A Moroccan wedding will require you to book a week off work if you want to attend all the ceremonies, rituals, and banquets.
25- Bridal hammam ritual
A day in the Hammam with her girlfriends is where the bride starts her celebration with a ritual of purification and beauty. For those who don't know, Hammam is a Moroccan bathing ritual which is performed in heated steam rooms. There are usually three of them and the temperature varies.
In the Hammam, the bride and her companions use multiple Moroccan beauty products to pamper themselves. There's no doubt about it, laughter and gossip are part of this relaxing ritual.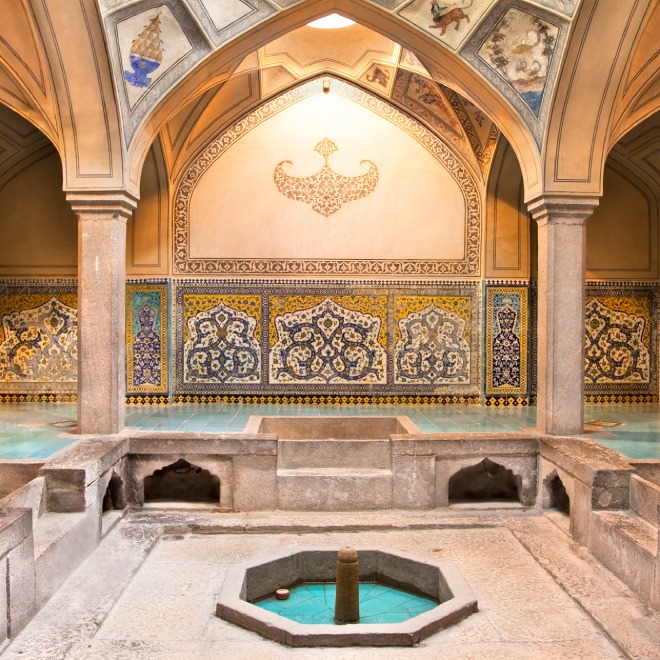 Nigerian wedding traditions
Cultures, languages, and religions abound in Nigeria. The north and south of the country are largely divided between Christians and Muslims.
Throughout the country, weddings are multi-day, colourful affairs that incorporate many cultural traditions. There is often an invitation for everyone, the outfit may vary depending on which side of the family you belong to, and it literally rains money.
26- Camel dance
People know the chicken dance, but in Niger, a real camel does the camel dance at your reception in the desert. As a rhythmic drumbeat plays, the humpback gets groovy.
27- Throwing cash at the newlyweds
Nigerians aren't afraid to splash the cash at weddings. The guests traditionally throw bills at the newlyweds as a gesture of their happiness for them and to encourage them to dance. This may seem like a quaint tradition, but with weddings costing so much these days, we consider it a wise choice.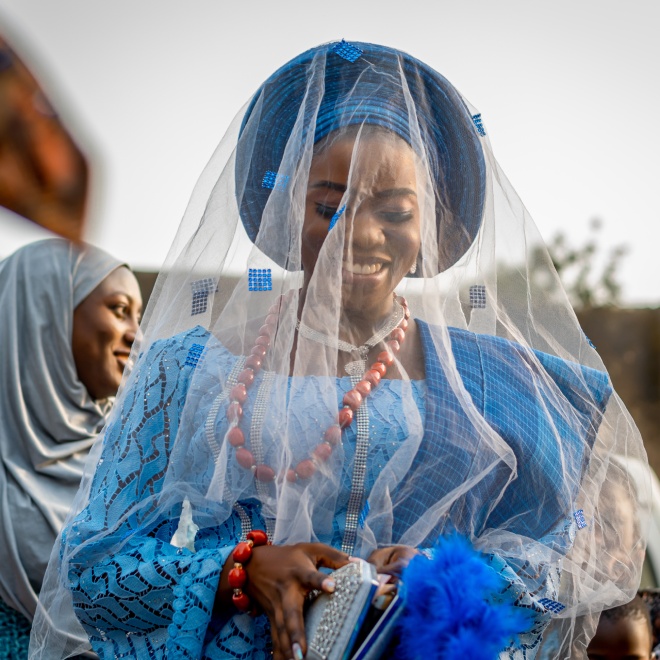 Irish wedding traditions
Attending an Irish wedding? Maybe you're familiar with some Irish wedding traditions, but do you know what they mean? There's nothing as romantic and soulful as an Irish wedding. Knowing the meaning behind these Celtic traditions and symbols of love will make the celebration that much better.
28- Handfasting
Handfasting is a well-known Irish wedding tradition. A handfasting is a unity ceremony where the couple's hands are tied together during the wedding ceremony to symbolize the binding union that they are entering into. "Tying the knot" came from a Celtic handfasting ritual.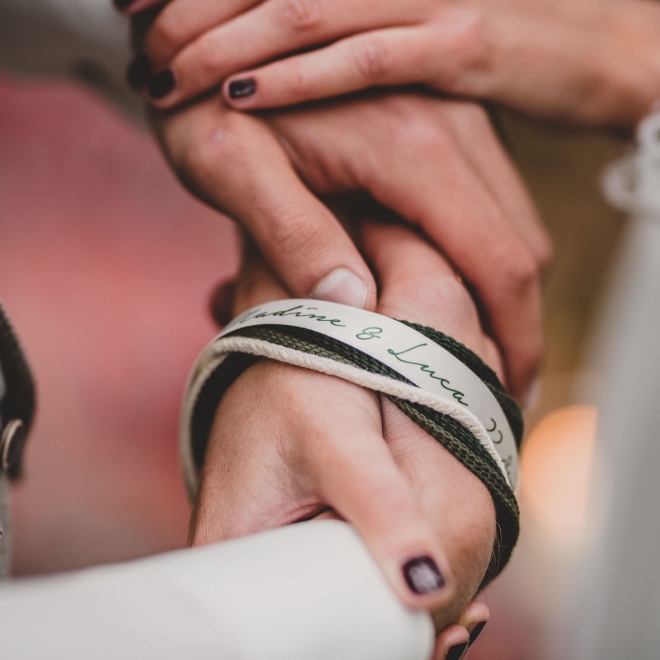 29- Child of Prague
You might see the Child of Prague at a traditional Irish wedding. The child of Prague is put outside before the wedding to ensure good weather. It's not uncommon for whole villages to have little statues outside their doors for weddings.
30- Claddagh rings
An Irish ring with two hands holding a heart symbolizes love and loyalty and you can wear it as an engagement or wedding ring. The Claddagh rings are usually handed down from mothers and grandmothers.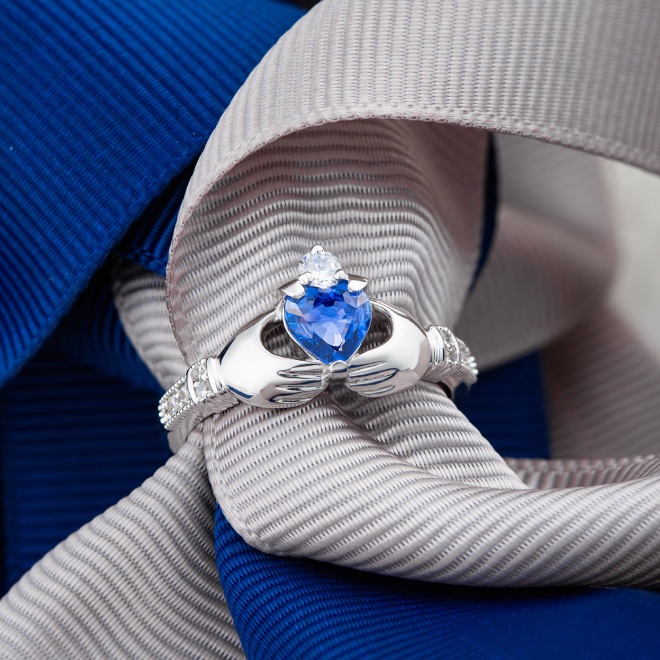 Russian wedding traditions
There are so many fun wedding traditions to find at Russian weddings, from kidnapping to obstacle courses to literally being royalty. Here are 3 of them:
31- Karavay
During the wedding celebration in Russia, newlyweds share "karavay," a sweet bread decorated with wheat for prosperity and rings made of interlocking rings for faithfulness. The person who takes the largest bite of their own accord without using their hands becomes the family leader.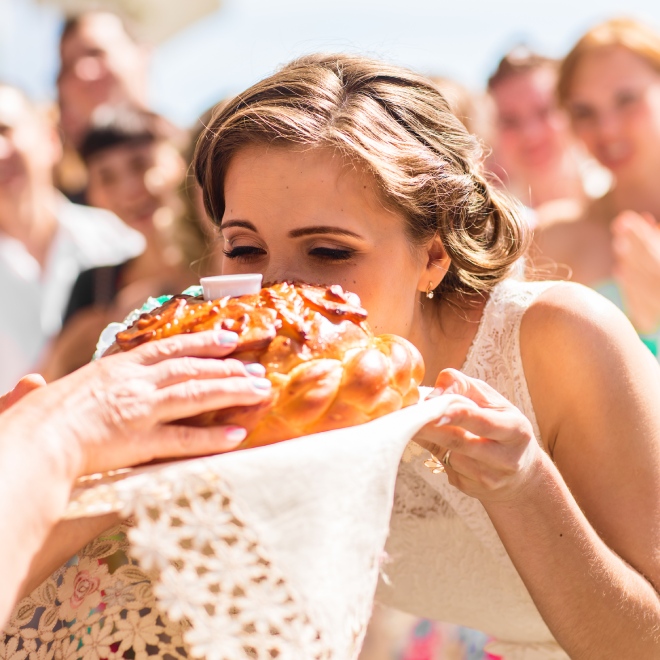 32- Kidnapping the bride
Russians have a hilarious way of coping with expensive bride dowries overseas, by stealing the bride away from her parents before the wedding. Afterwards, the groom pays the ransom, and his future in-laws set him up with a series of challenges to prove that he loves their daughter.
33- Taking photos at the tomb of the unknown soldier
A common tradition of Moscow couples is to take photos at the Tomb of the Unknown Soldier near the Kremlin, then lay flowers there as a gesture of respect afterward.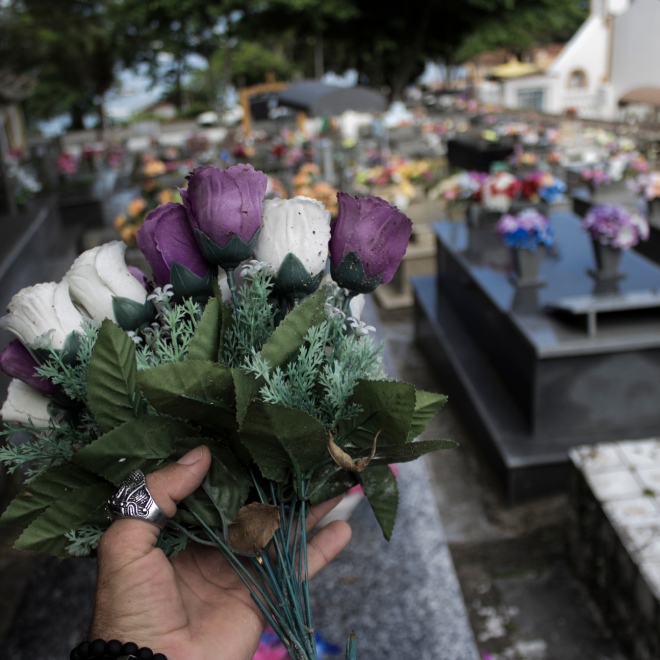 Filipino wedding traditions
There's no one way to plan a Filipino wedding since the country's 7,000 islands are home to a variety of cultures and people. Yet every tradition reflects a sense of community and family.
34- Cord and veil
Two of the most recognizable aspects of Filipino weddings are the cord and veil. A lace veil and white cord will be draped around the couple during the ceremony. The veil and cord symbolize the oneness, protection, and unity of your marriage.
35- Dove release
Newlyweds in the Philippines release two doves after their ceremony. These birds symbolize a life of harmony. For the newlyweds, it will be a peaceful union of love.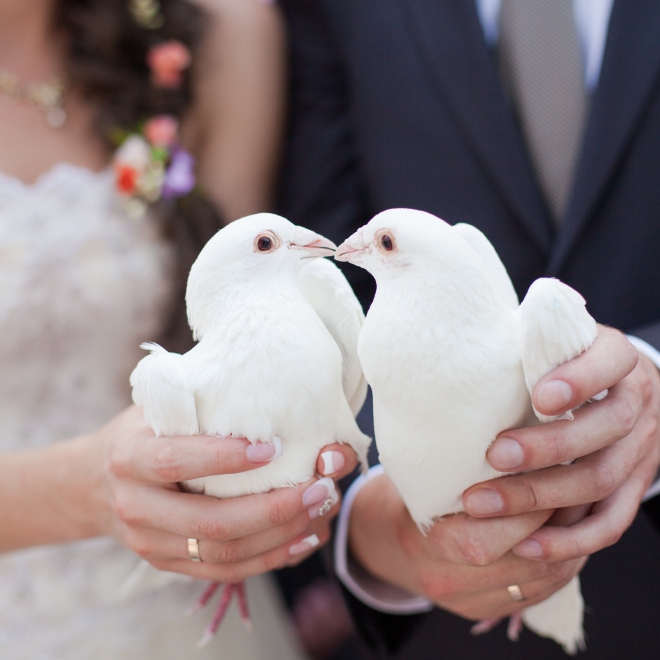 Egyptian wedding traditions
Egypt's wedding tradition has been handed down from generation to generation since Pharaoh's time. Despite Egypt having been influenced by a lot of civilizations, such as Greek, Roman, and Muslim, many of the traditions of ancient Egyptian marriages are still seen today.
36- Switching of the rings
Switching rings is a big part of an Egyptian wedding. Now that they're married, the newlyweds can move their rings from their right hand to their left hand. Then the party starts. It's singing, dancing, and eating all night long.
37- Kosha
Basically, it's a raised seating area with beautiful wedding decorations for the bride and groom. That's where they'll take pictures and greet their guests. The bride's friends, who also want to get married, may pinch her knee for good luck in their love lives.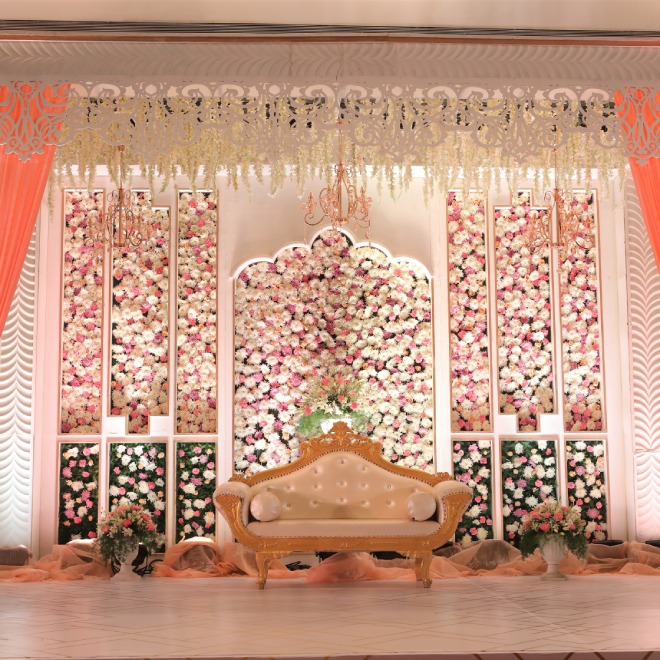 Polish wedding traditions
Celebrations are big in Poland! That's why weddings last for 3-4 days. There's food, Polish wedding dances, drinking and games during these four days. Poland's traditional wedding rituals make the whole thing meaningful, joyful and important for the couple and their guests.
38- Bread and salt
You might be surprised by this Polish wedding tradition. Once the church ceremony is over, the wedding couple heads to their party venue, where their parents welcome them with bread and salt.
It's a symbolic welcome. Bread is provided so they won't experience hunger or be in need, while salt reminds them to cope with life's struggles if they run into any.
39- Unveiling
Another interesting Polish wedding tradition is "Oczepiny", or "Unveiling," in which the bride's veil is removed. Brides usually sit in the middle and throw their veils at unmarried women.
Also, the groom throws his tie at unmarried men. The woman and the man who catch the veil and tie will be the next bride and groom (but not necessarily to marry each other).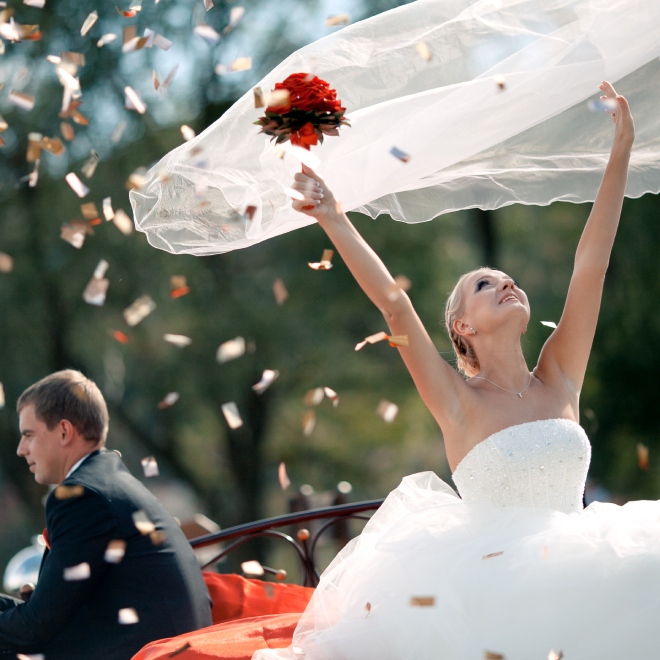 Vietnamese wedding traditions
While some Vietnamese couples opt for modern Asian weddings, the vast majority stay with traditional ones. We can see why. Wedding traditions and customs are so unique in Vietnam that it would be unjust to disregard them. Additionally, in Vietnamese culture, the families are just as involved as the couple themselves.
40- Tea service and candle ceremony
A tea ceremony and candle ritual are customary at Vietnamese weddings. Couples give tea to their parents and grandparents at the tea ceremony.
The elders drink tea to signify their acceptance of the couple's marriage and to offer advice on how to have a long and healthy relationship. Candle lighting binds the union, where the couple lights a phoenix and dragon candle.
41- Red and gold decor
Red and gold are usually the main colours in wedding decor. Two of these colours are thought to represent ''double happiness'' in a marriage, so you're guaranteed a smooth start. The decor includes incense and candles, too.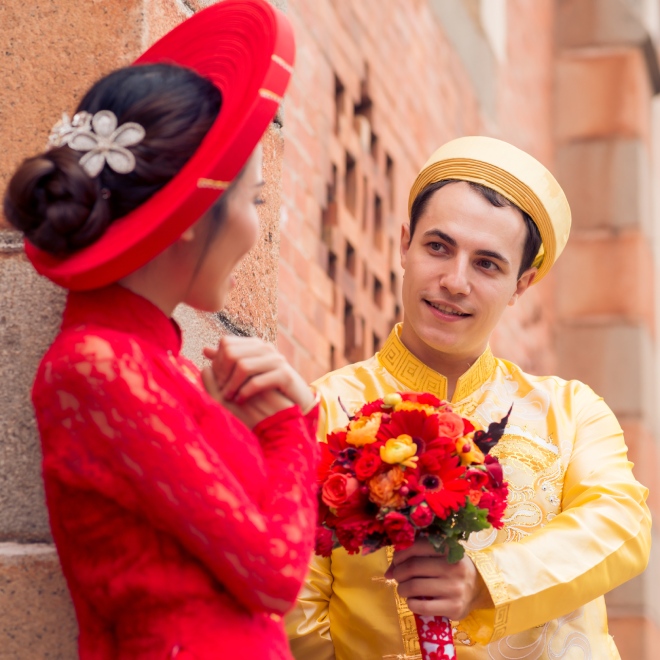 Here are some more ideas for wedding colours: 19 Wedding Colour Schemes You'll Never Get Tired Of
Oh, man... What a trip! Here's your chance to honour your heritage or add a meaningful tradition from another culture to your day. Start by finding your wedding venue by clicking the link. If you've already found it, hire the best wedding vendors to realize your dreamy traditional wedding!