You might be surprised to learn that there is a term called a double wedding. There is no need to worry, we are here to help you. If you double the double wedding quilt, you'll immediately be able to get the gist of what it is all about; two couples sharing one wedding. Finding wedding venues,vendors and more might just get much more interesting!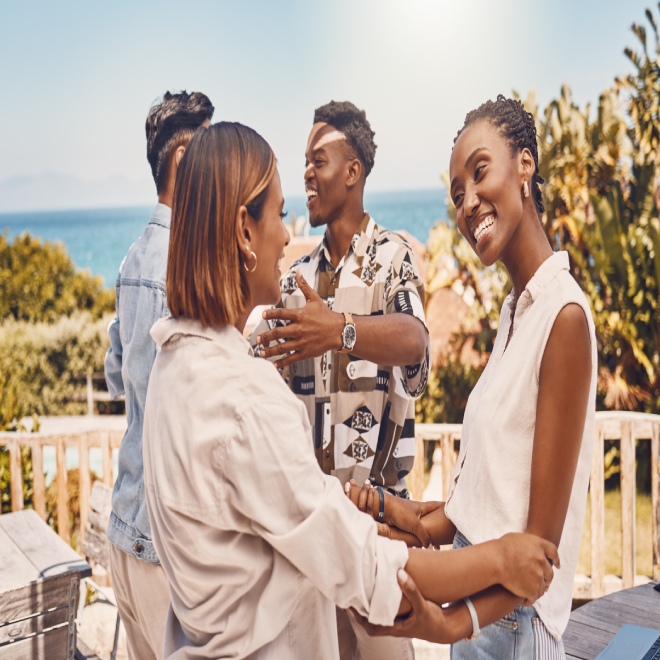 How Did the Term Double Wedding Came To Life?
In the beginning, it all began when two close-knit friends began to plan two separate weddings, which was a difficult but necessary task. In the middle of these stressful times, these two siblings, cousins or sometimes best friends, sought solace within one another in these stressful times and found common ground and a way out.
When the question becomes apparent, it strikes them like a ton of bricks. Wouldn't it be more fun to plan two separate events instead of one fun shared wedding? As it is, so it goes. Sometimes less is actually more. There is no reason why you should have two small parties instead of one big party. Possibilities are endless. The planning process will definitely be easier and more exciting this time.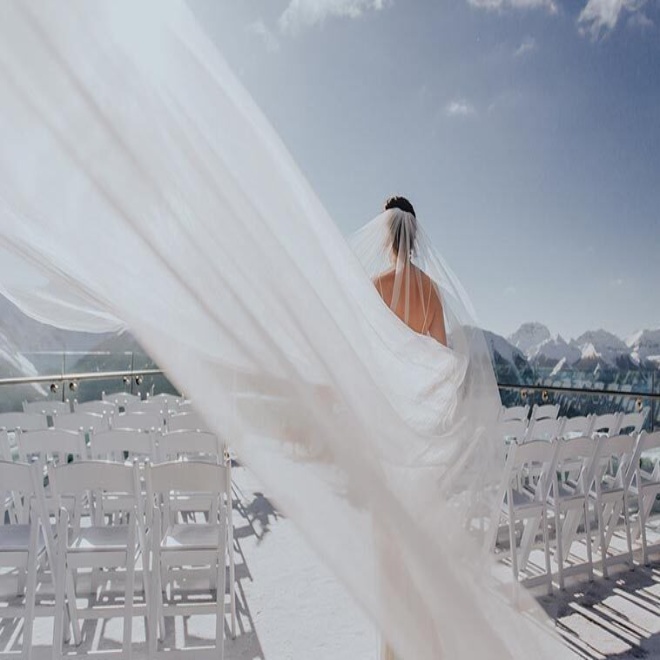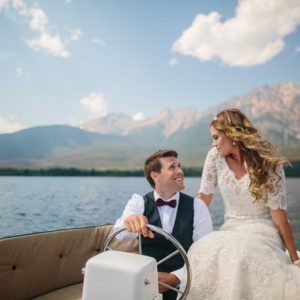 Banff Jasper Collection by Pursuit
Additionally, we like that this concept has a soft middle. Usually, a double wedding occurs when the two couples share an unbreakable bond with one another. In either case, it's so sweet to see how the couples can't imagine their special day without one another's existence, every step of the way, whether it's just one side or the entire couple. It's such a heartwarming moment.
Why Have A Double Wedding?
There are a lot of benefits to throwing a double wedding, which you may not have considered before. First of all, with your second couple sharing the same background, you will have to make a single trip for your guests who are travelling a long journey along with you. They will be very grateful for your decision. While planning your seating chart for the wedding, it'll be helpful to check our seat chart tool free!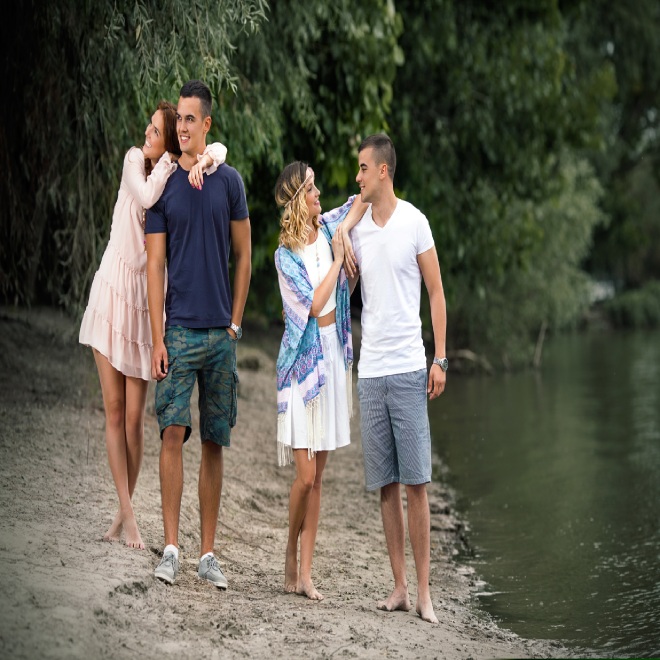 Another great reason will of course be the half and half budget you'll be sharing. We know twice the guest size may look threatening but in the end, the vendors you'll be paying for will be common. So conclusion, half the price. Also now that you've got double the budget, you can maximize the venue and other fun things. Bigger parties are on the way! Probably you'll have twice the fun, so exciting.
In this case, a clash with the wedding dates will not be an issue. Due to the fact that you are planning a double wedding, you will find that there will be no hard feelings about who gets the best date, and there will be little competition between the two of you.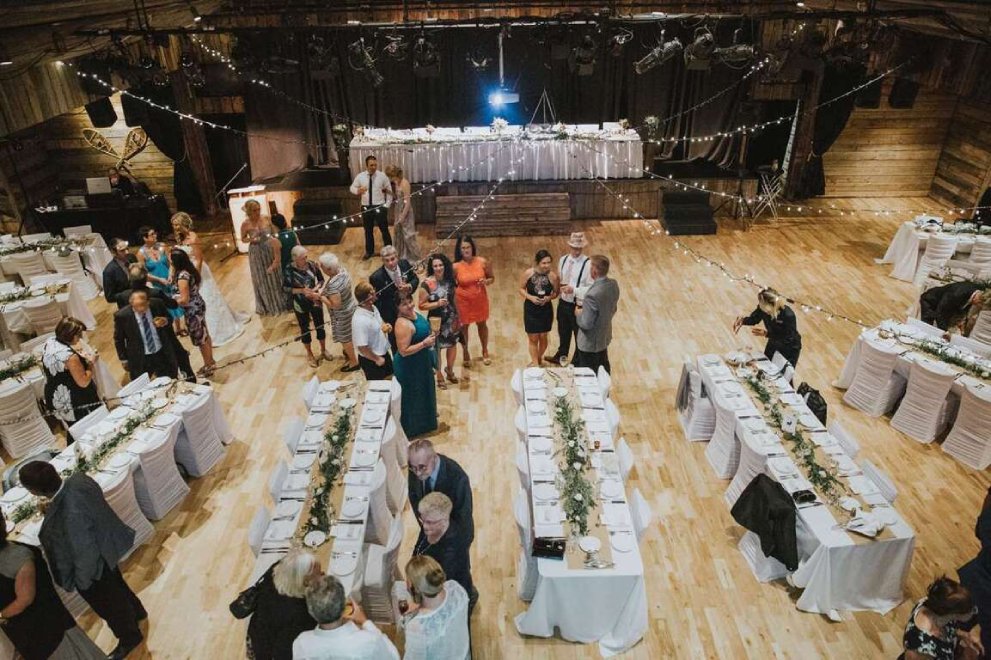 If you're interested in finding the perfect date for your wedding day, check out our article on: When is Wedding Season? Plus: What are the Best Wedding Dates?
A double wedding can be viewed as a reliving of competitiveness and jealousy as it involves a shared decision-making process. This means that if someone does a specific wedding style or if they thought of lilacs as a centrepiece first, there will not be any problems over who did it first.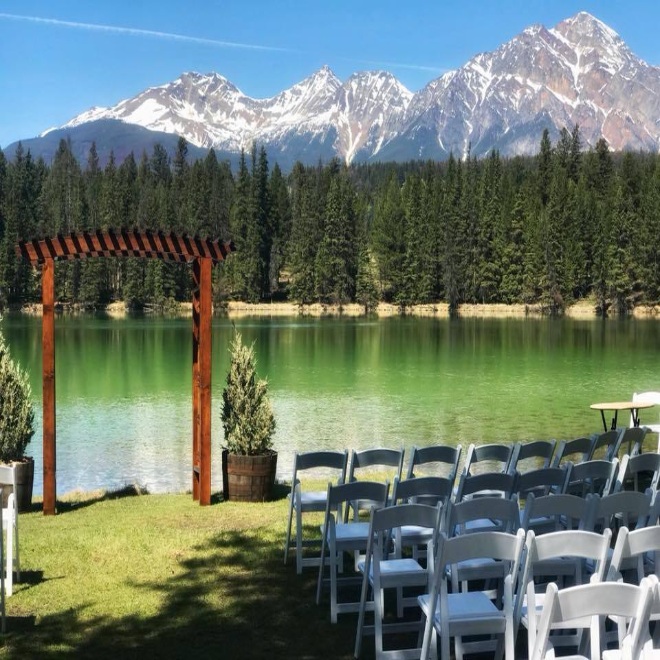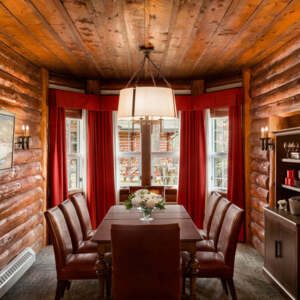 Fairmont Jasper Park Lodge
A joint decision will eliminate the stress of a decision and keep things smooth between your double wedding partners throughout the process. Keeping half of the responsibility aspect of double weddings minimal will be beneficial for reducing stress levels during the process.
Tips To Make Your Double Wedding Less Complicated
Organizing a double wedding may seem like a challenge, but it really isn't as difficult as it seems. Take a look at our tips and tricks for a smooth-going double wedding.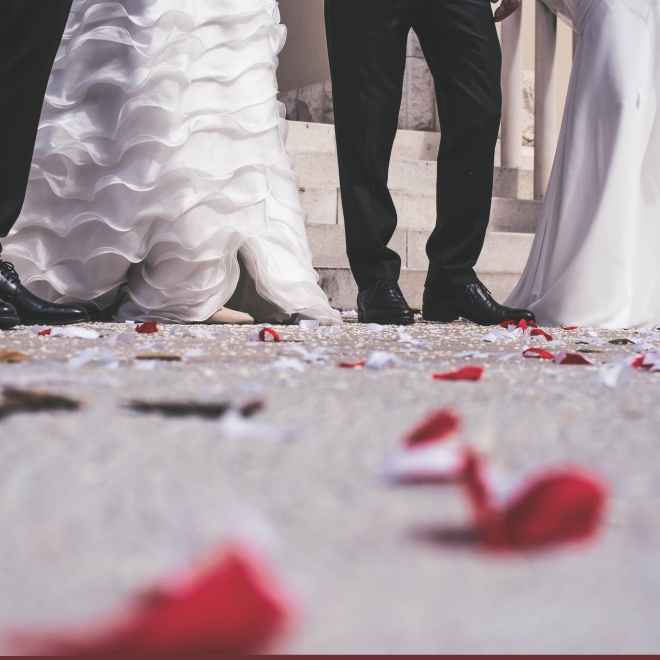 Are you having a hard time getting along with your double wedding partners when it comes to preferences? There is no need to worry right now; you might consider hiring a wedding planner who will be able to act as a mediator between you two.
Having a close line of communication throughout the wedding process is another great tip. Since everyone's preferences are important, there can be no partner who is clueless about the decisions. You can save your life by setting up a daily or weekly meetup schedule and a group chat. Establish ground rules from the beginning and adhere to them.
It is a good idea to adopt a similar approach when it comes to attire. Are you going to coordinate your outfits with each other? There are times when you may need to discuss your apparel before you make your purchase since appearances should be in harmony, in some way or another, no matter what.
Are you more interested in the photography aspect of the wedding whereas the other couple wants to emphasize the flower aspect of the wedding? The budgeting can be adjusted according to the importance percentages based on what you place the most importance on as a couple. This will allow every couple to get the best treatment based on what they value most. While you're playing with your budget, why not check out our free budget tool as well!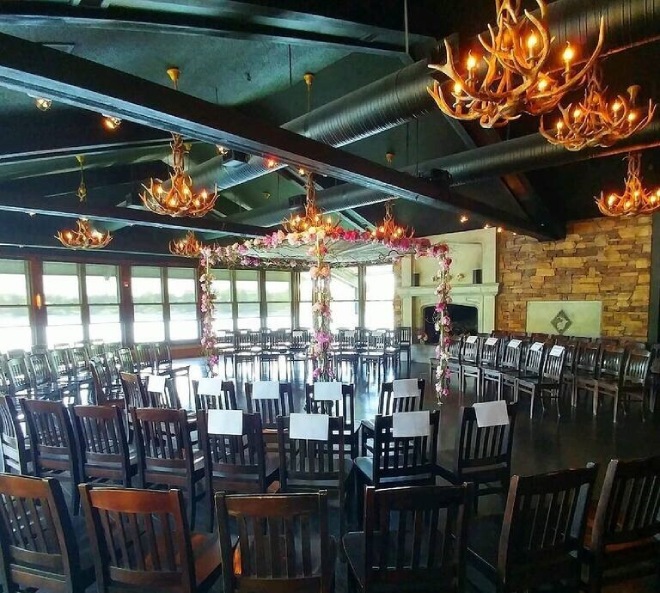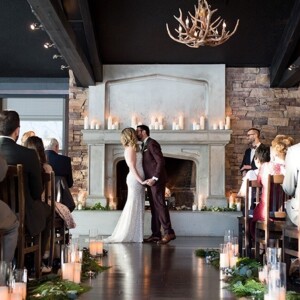 The Lake House
Finally, you should reconsider again and again until you are absolutely sure that your double wedding is what you want. There's no doubt it's a fun thing to think about all the possibilities, but you must keep in mind that you will have to share the spotlight and compromise along the way on all steps.