Looking for the perfect Fraser Valley wedding venue but haven't found it yet? You'll love these suggestions!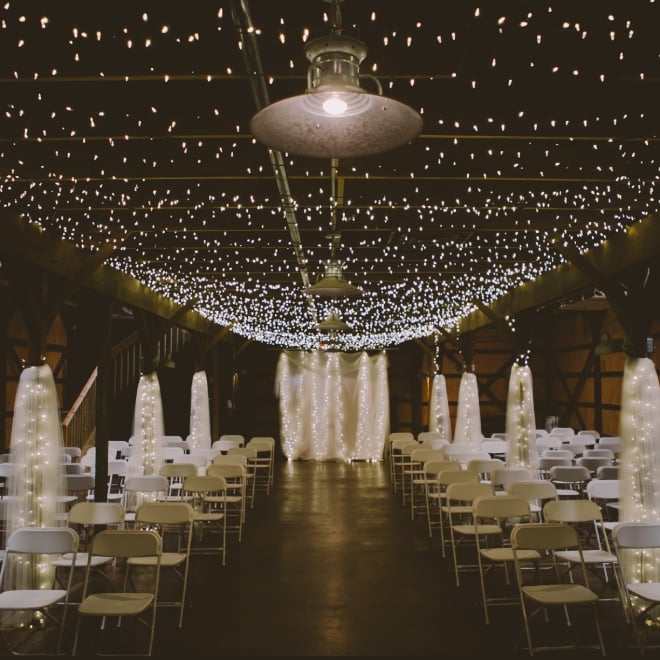 Cheap Wedding Venues in Fraser Valley
Fraser Valley offers couples a variety of indoor and outdoor spaces, friendly people, and a wonderful location that makes it a popular choice for affordable weddings. Regardless of your budget or venue preferences, here are some cheap Fraser Valley wedding venues you can choose from!
1- Campbell's Gold
Bringing a country theme to your wedding is easy at Campbell's Gold in Abbotsford. This gorgeous venue can host engagement parties, ceremonies, rehearsal dinners, receptions and bridal showers. Two outdoor spaces are available: one covered and one uncovered.
With two event spaces and eight acres of land, the country wedding venue is surrounded by vineyards and bee-pollinated florals. Both The Flats and The Garden offer stunning settings for weddings. There is a capacity of 200 guests at Campbell's Gold!
Wedding Venues Discounts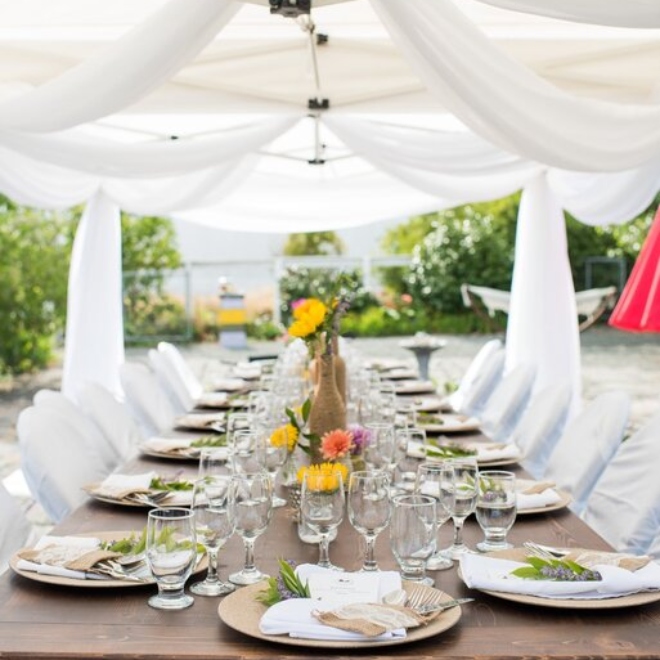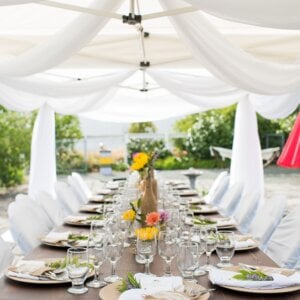 Campbell's Gold
2- Harrison Beach Hotel
At the southern tip of Harrison Hot Springs, you will find Harrison Beach Hotel. This hotel, located 90 minutes east of Vancouver, offers a fantastic lake view event space that can be used for weddings. The proximity to the beach also allows for a beachfront wedding venue that would be a highlight for newlyweds.
The Harrison Beach Hotel is an excellent wedding venue for couples and their loved ones. The Banquet Facility can accommodate 50 guests in theatre style or 35 guests in dinner style for an indoor wedding ceremony or reception. In front, there is a patio deck that would be useful.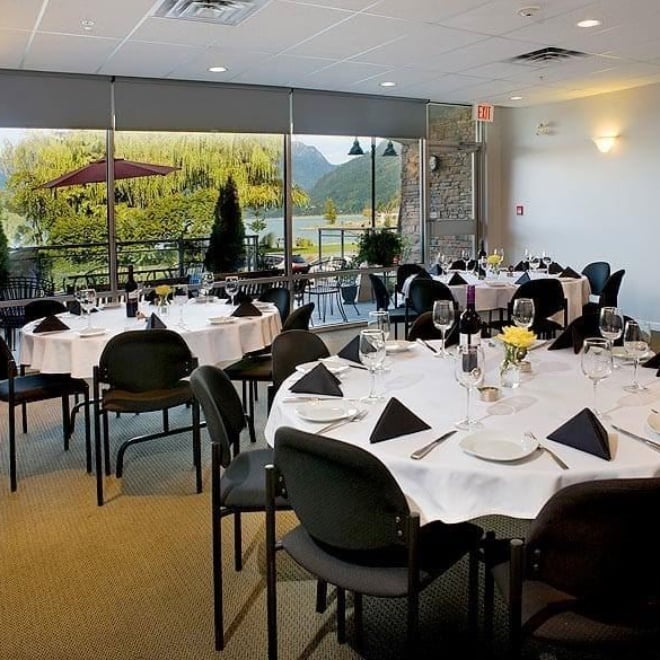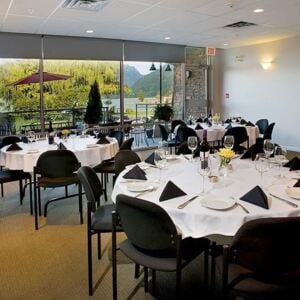 Harrison Beach Hotel
3- Zajac Ranch for Children
Zajac Ranch for Children is set on 44 acres of immaculately forested land along the shore of Stave Lake in Mission. In general, it is a summer camp for children with disabilities and chronic illnesses. All revenues collected from event rentals here go towards subsidizing summer camp costs. The venue conducts rehearsal dinners, wedding ceremonies and receptions.
There are two packages available at Zajac Ranch for Children - one is an overnight stay which includes overnight lodging and 3 plated meals, and the other is a day rental option which includes access to the property, lunch option, and reception dinner. A maximum of 120 people can be accommodated. The venue allows outside alcohol.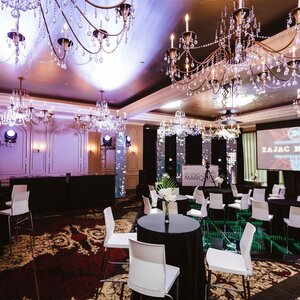 Zajac Ranch for Children
4- Sasquatch Mountain Resort
Agassiz's Sasquatch Mountain Resort is known for its record-breaking snowfalls. Just above Harrison Lake, it is located in a natural snow bowl 19 kilometres away from Harrison Mills. You can't beat the location of a mountain getaway wedding. The venue hosts bridal showers, wedding ceremonies, receptions, rehearsal dinners, and engagement parties.
The main event space of the Sasquatch Mountain Resort includes inviting décor, honey-coloured wooden interiors, and high ceilings with exposed beams. While you and your guests dine, you can enjoy a panoramic view of the mountains through the large windows. It can accommodate elopements with two people to large gatherings with 400 guests.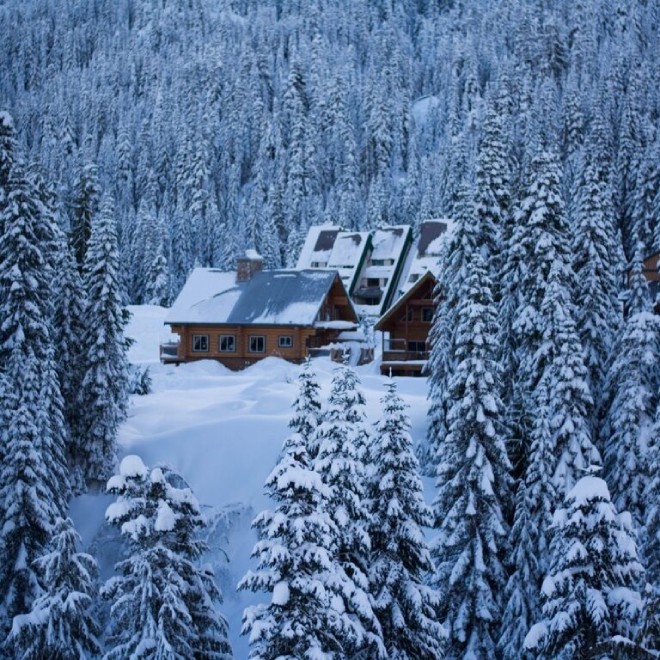 Small Wedding Venues in Fraser Valley
Do you want to host a small wedding in the Fraser Valley? It's okay if you just want your closest friends and family, not hundreds and hundreds. You've come to the right place!
Here are some intimate wedding venues you might fall in love with all over again, from beaches to golf clubs and estates. Their wedding ceremony and reception areas are not only indoors and outdoors, but also private, just what you need!
5- Shoreline Tours
British Columbia's Shoreline Tours offers a beautiful nautical environment and natural scenery for your wedding. You can find it at Harrison Hot Springs Lake. You can choose to have your wedding celebration both inside and outside using the boat/yacht.
Get ready to have a fun time on the lake as you celebrate your big day. Shoreline Tours has a professional event coordinator along with a dedicated team to provide you with a fitting ceremony, whether it be indoors or outdoors. This venue can host bridal showers, engagement parties, receptions and rehearsal dinners. There is room for 36 guests.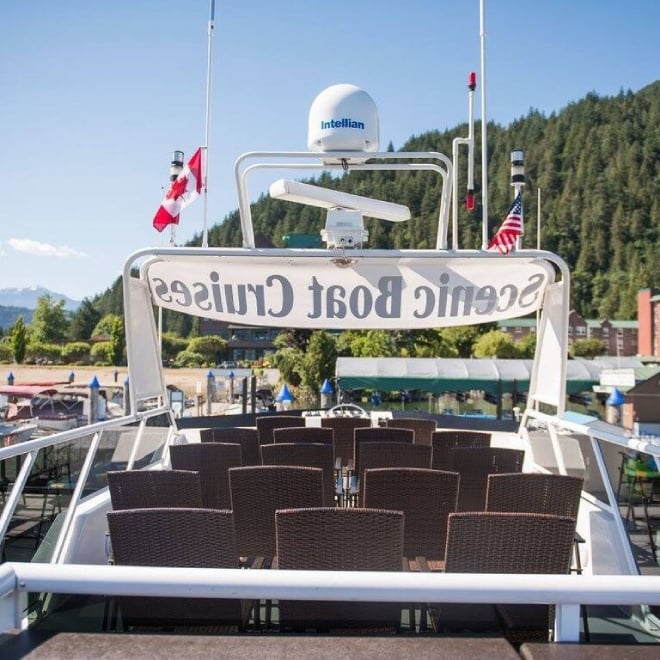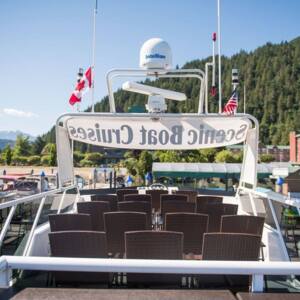 Shoreline Tours
6- Hatzic Meadows
Just 1 hr 8 minutes from Vancouver, Hatzic Meadows is an easy-access wedding location situated in the Mission District. Designed to serve couples seeking a quaint and rustic location for their wedding celebrations, this beautiful, affordable venue is country-styled, beautiful, and affordable.
Hatzic Meadows offers modern facilities with a vintage feel. The venue has one outdoor event space that can accommodate up to 100 guests. It is a spacious venue that can be customized to meet your needs. You and your loved ones can also enjoy the beautiful garden, dining hall, and green landscaping.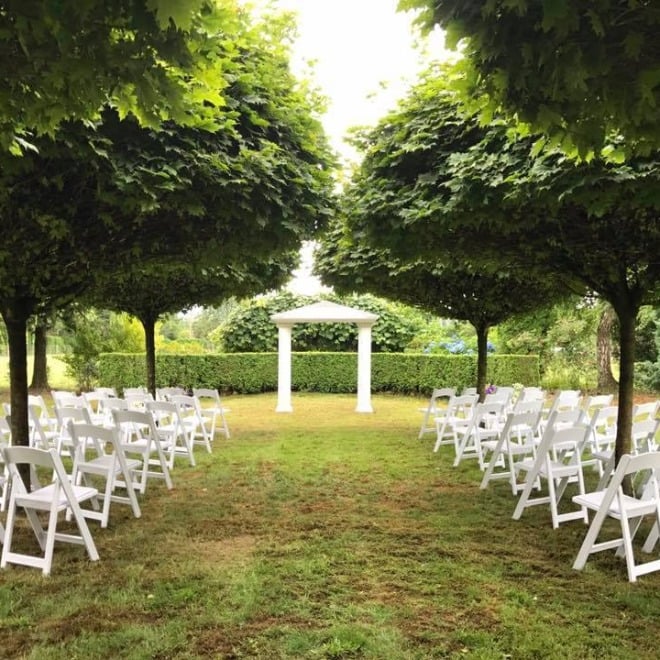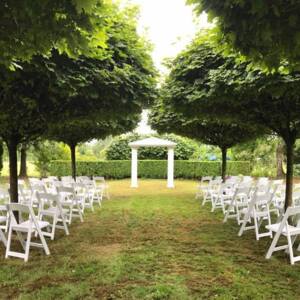 Hatzic Meadows
7- The Little White Chapel
Little White Chapel is a stunningly restored chapel built in a classic style with an elegant touch. It is located in Chilliwack. It takes 24 minutes to get to the venue from Abbotsford International Airport. Are you dreaming of the enchanted wedding you've always wanted at a chapel? This is the right place for you!
With its heritage chapel and stylish air-conditioned hall, the Little White Chapel has been serving the community since 1886. There are vintage wooden pews available for your ceremony and a majestic piano in the majestic chapel. The air-conditioned reception hall has white linen tablecloths, tables, and chairs and can accommodate up to 100 guests.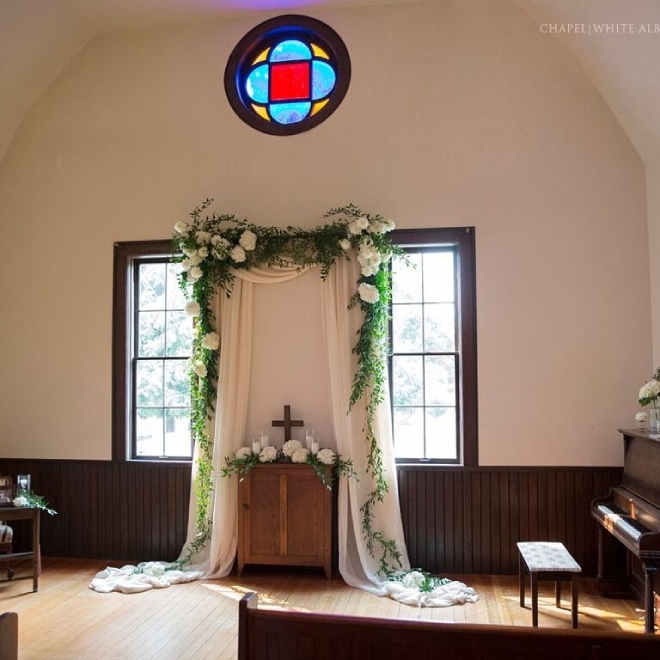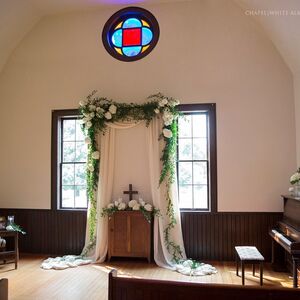 The Little White Chapel
Outdoor Wedding Venues in Fraser Valley
Known for its beautiful gardens and parks, Fraser Valley has some of the best outdoor wedding venues in the country. We've compiled a list of our favourite outdoor wedding venues in Fraser Valley to help with your venue search.
8- The Secret Garden
If you're looking for a stunning, idyllic venue for an intimate wedding in Abbotsford, then look no further than The Secret Garden. Located within the beautiful grounds of Ripples Estate Winery, the secret garden is a marvel to behold. A lush landscape with rock work, a pond filled with water lilies, and other specialty plants surrounds the garden.
Both indoor and outdoor venues are available at the Secret Garden. The venue can accommodate 140 people. It has an impressive outdoor space that is excellent for weddings in a park that are intimate and moderately sized. Lush greenery surrounds the venue, which features an intimate seating area for your loved ones.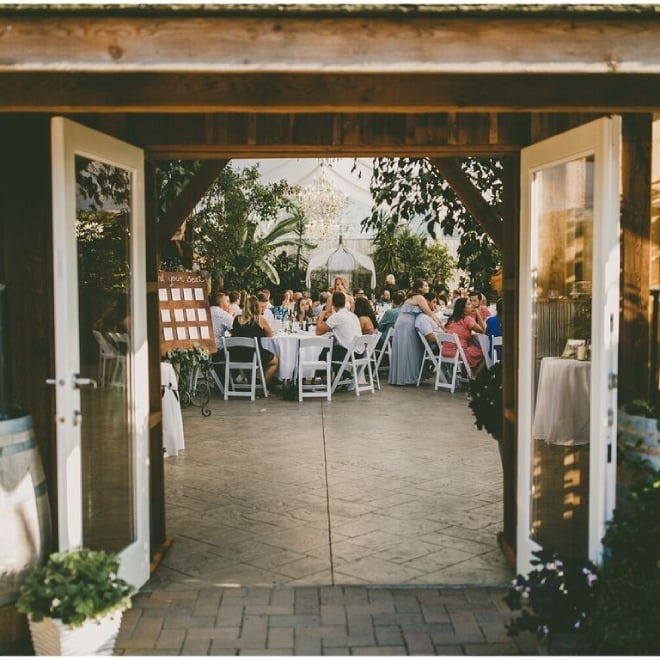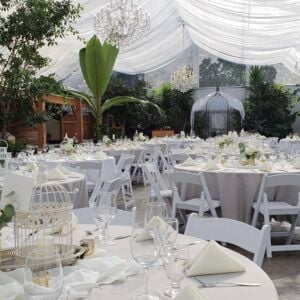 The Secret Garden
9- Harrison Hot Springs Resort
In Fraser Valley's Harrison Lake region lies Harrison Hot Springs Resort. Located 90 minutes east of Vancouver, the resort makes a great wedding venue due to its great location and hot springs. With a self-contained resort, you can conduct a memorable wedding without any hassle.
With fourteen indoor and outdoor event spaces, Harrison Hot Springs Resort can accommodate up to 600 wedding guests. Luxurious and high-end decor is prevalent in its venues. You can choose from cocktail receptions, plated dinners, and grand buffets provided by the venue's highly-skilled catering team.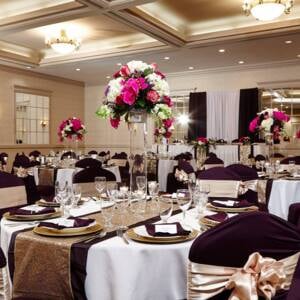 Harrison Hot Springs Resort
10- Chilliwack Golf Club
At Chilliwack Golf Club, which is nestled in the heart of the Fraser Valley, you can enjoy an intimate, enchanting outdoor wedding and a luxurious ceremony surrounded by a breathtaking landscape. Impressive Douglas fir trees, manicured lawns, and a creek that passes through the golf course are some of the main highlights of this venue.
From rehearsal dinners to bridal showers to engagement parties and receptions, Chilliwack Golf Club can host any type of celebration. It is possible to hold a wedding ceremony for up to 300 people in the Canex Pavilion, which features an expansive golf course. It is unique to Chilliwack and the Fraser Valley due to its outdoor setting and other professional facilities.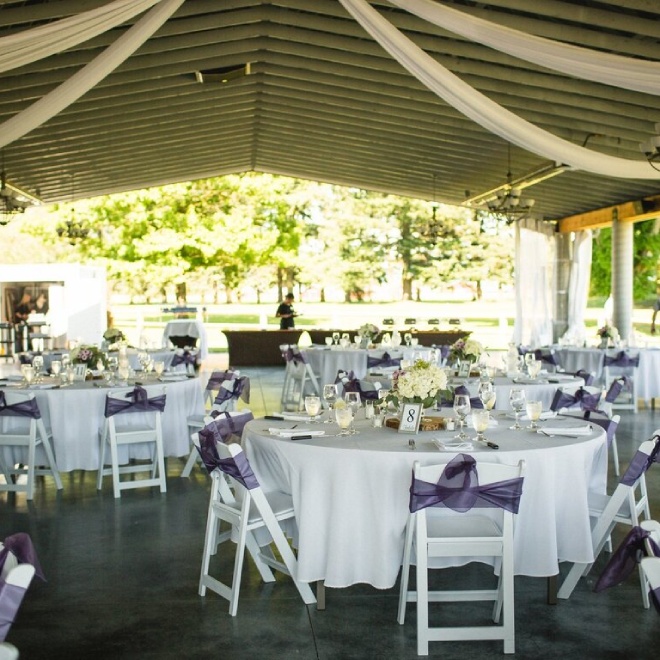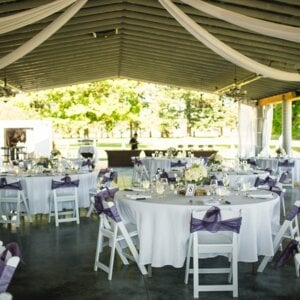 Chilliwack Golf Club
11- Chaberton Estate Winery
Located in Langley, Chaberton Estate Winery offers a unique place for an intimate wedding or a large event. This stunning 55-acre property would be the ideal venue for your wedding, engagement party, and rehearsal dinner. There is nothing more beautiful than this venue for a wedding celebration.
At Chaberton Estate Winery, there is an outdoor screened area that can accommodate 60 people. Located in a country setting, this venue is built in a classical style. In addition, it provides small catering services in-house as well as the flexibility to arrange every detail for your special day.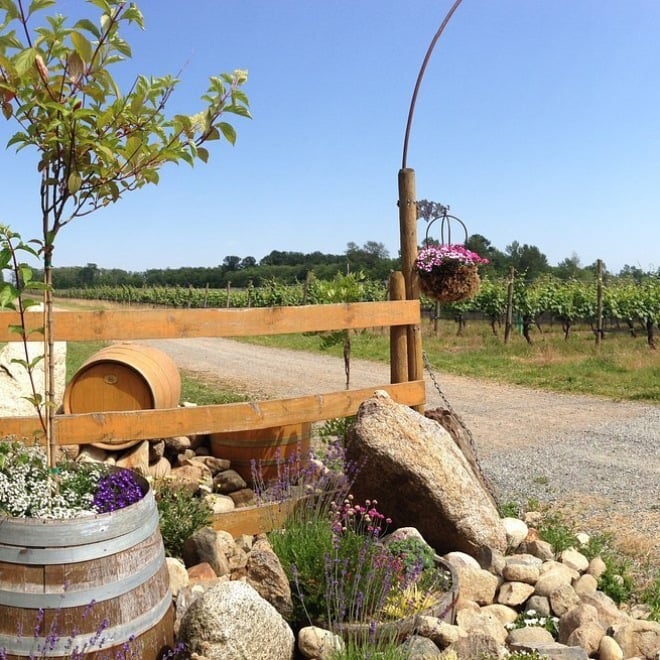 Rustic Wedding Venues in Fraser Valley
Stunning, rustic, and private. In case you're planning on getting married off the grid, surrounded by nature, we've done some research for you. Here are the top Fraser Valley rustic wedding venues that will make your heart melt.
12- The Falls Golf Club
Located in Chilliwack, 36 minutes from Abbotsford International Airport, the Falls Golf Club is a great place to have your wedding. Their diverse variety of spaces is perfect for your fairy-tale wedding. Several exclusive, alluring features make this venue perfect for wedding ceremonies, receptions, and other wedding-related events. You can count on the Falls Golf Club team to make your big day special.
You will find the Falls Golf Club to be an ideal location for your beautiful wedding photo shoot. It can accommodate between 40 and 160 guests for the reception, providing a refined space for a large group of guests to gather. It's a fantastic place for intimate weddings as well as lavish affairs.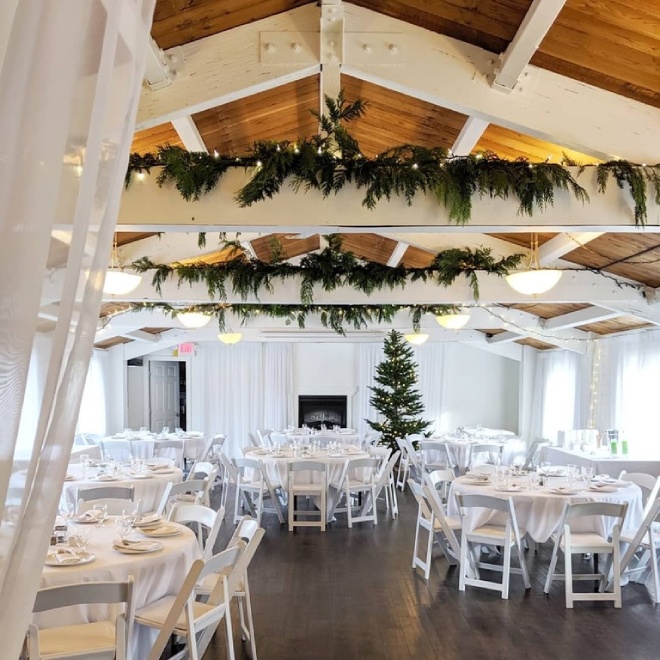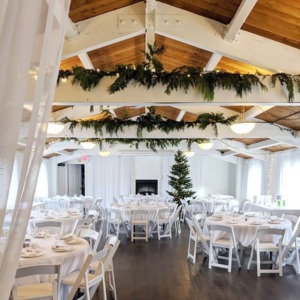 The Falls Golf Club
13- Eighteen Pastures Golf Course
Eighteen Pastures Golf Course is a beautiful and gigantic event venue located on Matheson Avenue. When it comes to selecting a wedding venue and obtaining the best event planning services to make sure you have a classy wedding in Mission, 18 Pastures is a perfect choice.
In addition to being classy, elegant, and comfortable, Eighteen Pastures offers a superb venue for any type of event. Event spaces are available both indoors and outdoors. A maximum of 250 people can be accommodated in the hall. A spacious dance floor is also available for the reception.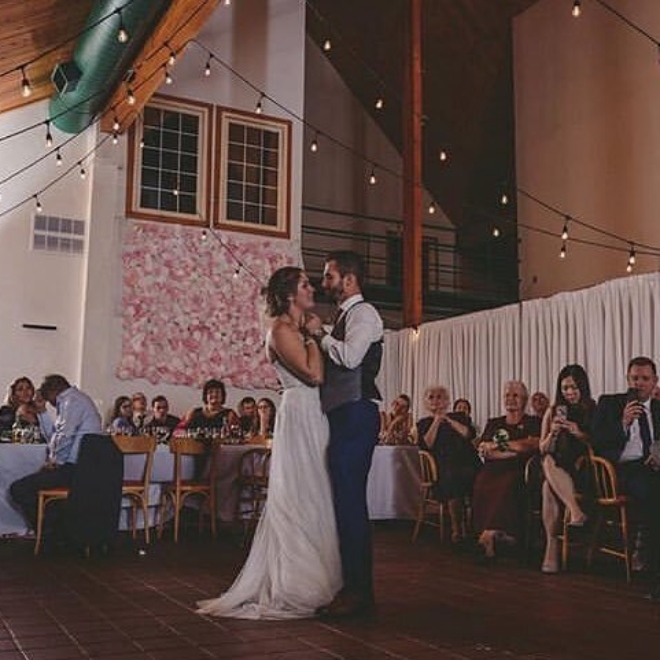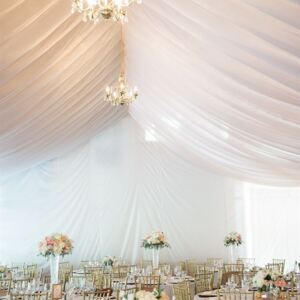 Eighteen Pastures Golf Course
14- Airside Event Spaces
An Abbotsford wedding venue, Airside Event Spaces offers a variety of options for your special day. Whether you're looking for an unusual venue for a wedding or a special event, this is the place for you. Having a dedicated catering team makes this venue a favourite because your loved ones will always receive the best meals and drinks.
With Airside Event Spaces wedding venue, all your guests can be accommodated in contemporary and spacious spaces. The ballroom can hold 2 to 200 people. The main venue space is the Upper Mezzanine Room. A 25-guest capacity makes it the perfect intimate wedding space.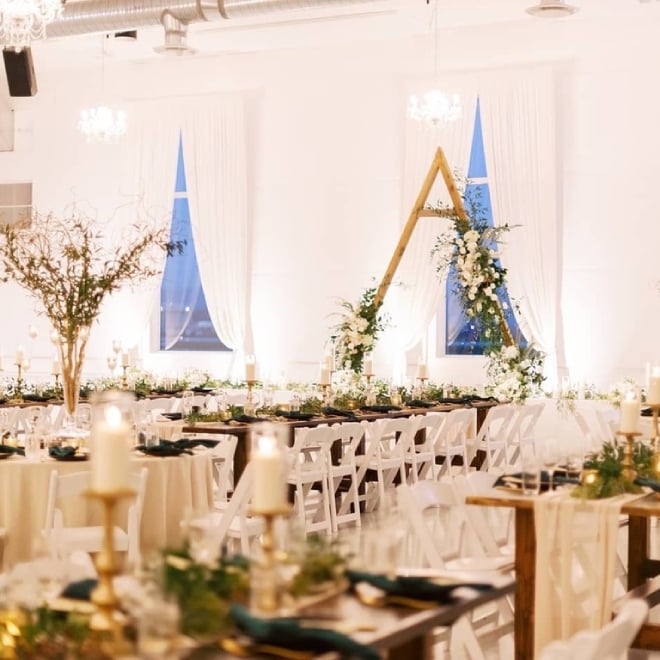 15- Estate 248
There is no better place to have a rustic wedding than Estate 248, with its breathtaking scenery and stunning surroundings. Located on the Poppy Estate Golf Course in Langley, it is a beautiful outdoor wedding venue. A popular venue for weddings, events, family gatherings, and daily celebrations, it caters to a wide range of activities.
Your event will be picture-perfect, thanks to Estate 248's dedicated team. Customized marriage services are available to build your event according to your specifications. It can accommodate 120 guests. In addition to exclusive tent use, there are attractive opportunities for wedding photos.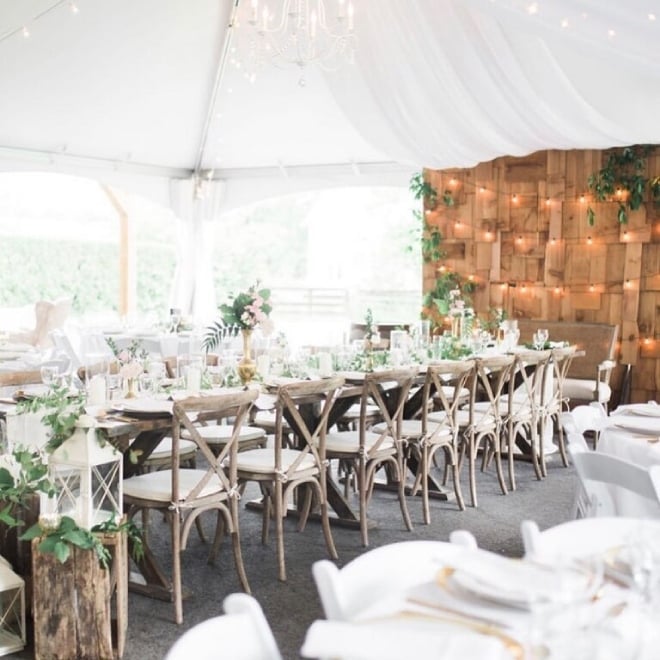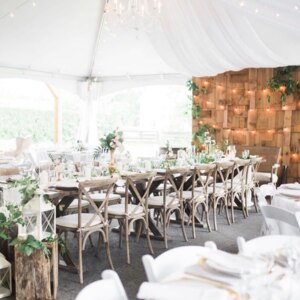 Estate 248
Barn Wedding Venues in Fraser Valley
The Fraser Valley has a number of barns which are perfect for rustic wedding ceremonies and receptions. Barns of all sizes and styles are available throughout the region, providing couples with a picturesque setting for the wedding of their dreams.
These Fraser Valley barn wedding venues offer both indoor and outdoor event spaces, making them perfect for any rustic chic, beautiful event.
16- Saar Bank Farms
The Saar Bank Farms is a great place to host a rustic wedding in Abbotsford. At any time of year, the countryside venue is the perfect setting for an outdoor event, whether it is covered or uncovered. There is no doubt that they will make the day of your dreams, whether it is your wedding ceremony, reception, or rehearsal dinner.
With its covered and uncovered event spaces, Saar Bank Farms can accommodate up to 150 guests. The courtyard is ideal for outdoor celebrations, and the grounds are available for marquee events. As the to-be-weds envision their perfect day, the attentive team works with them to make it happen.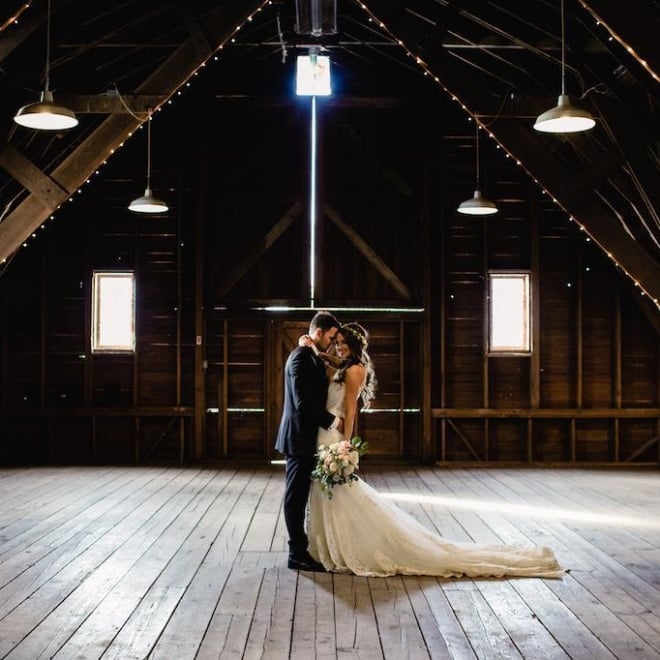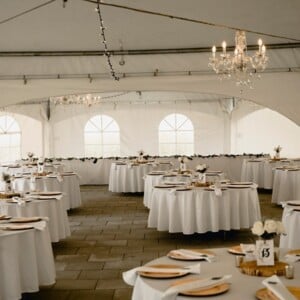 Saar Bank Farms
17- Willow Lake Farm and Stables
Willow Lake Farm & Stables is a charming outdoor wedding venue in South Langley, about an hour from Vancouver. In this family business, you can relish each other's love in a heaven-sent sanctuary. With its expansive grounds and dedicated staff, this venue is ideal for unforgettable events.
In an idyllic outdoor setting, Willow Lake Farm & Stables can accommodate ceremonies and receptions for up to 200 people. Stunning willow trees and a quiet pond will create an enchanting setting for your I do's. There is a dance floor, lighting, décor, and aisle markers to match the country and rustic decor styles.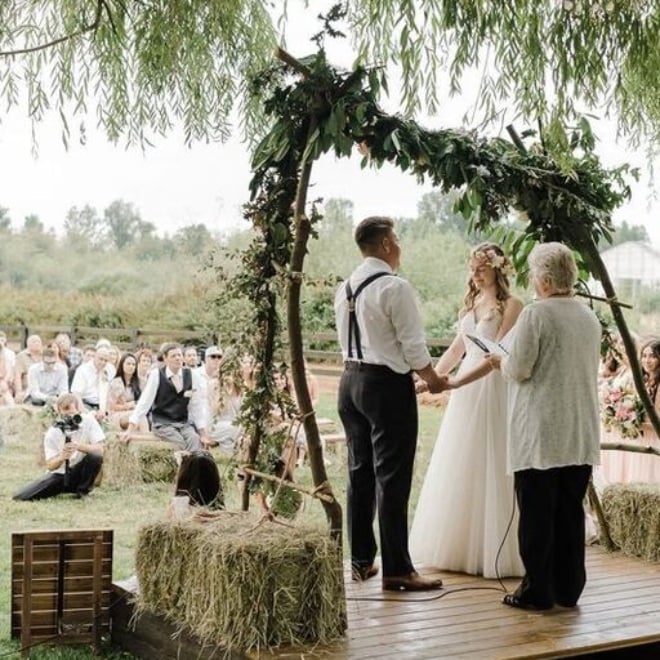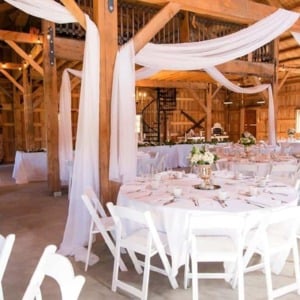 Willow Lake Farm and Stables
That's all we got! You can find more info on the pages of the venues that piqued your interest. Also, you can check out all the BC wedding venues and then make your choice. Have a great wedding!