Winter weddings are becoming more and more popular in Canada. Considering a winter wedding too but don't know where to start? Let's make it easy for you! Here are our picks for the 19 best winter wedding venues in Ontario!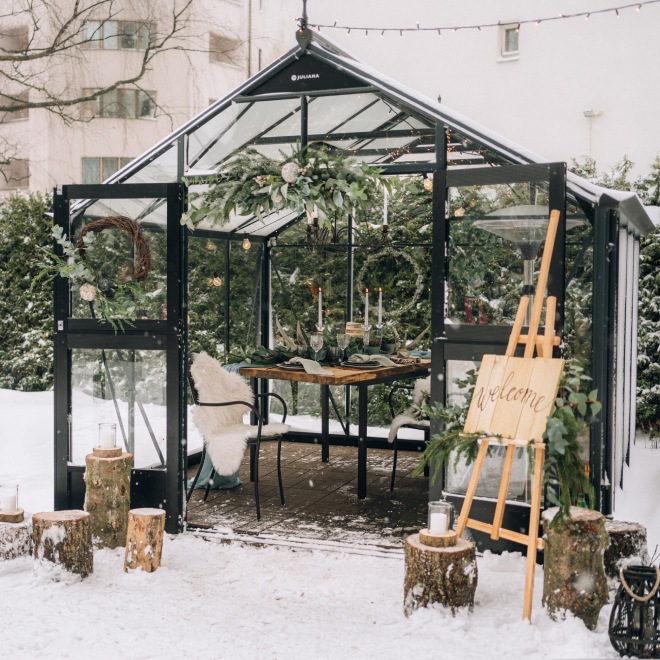 1- The Doctor's House
Kleinburg's historical town of Vaughan is home to The Doctor's House, a picturesque wedding venue. With its well-kept lawns, huge trees, and flowers galore, the venue offers a homey feel and memorable moments. There are a lot of options for wedding ceremonies and receptions at the house, including stunning indoor and outdoor options.
The Doctor's House has multiple beautiful indoor spaces which can hold up to 280 people seated and 800 people cocktail style. Decoratively, it's vintage and rustic. Decorations like chandeliers, centrepieces, white tablecloths, floral arrangements, and sashes for the chairs are popular decorations here. Their flexible wedding packages include a bridal suite, valet parking and a professional team of event planners!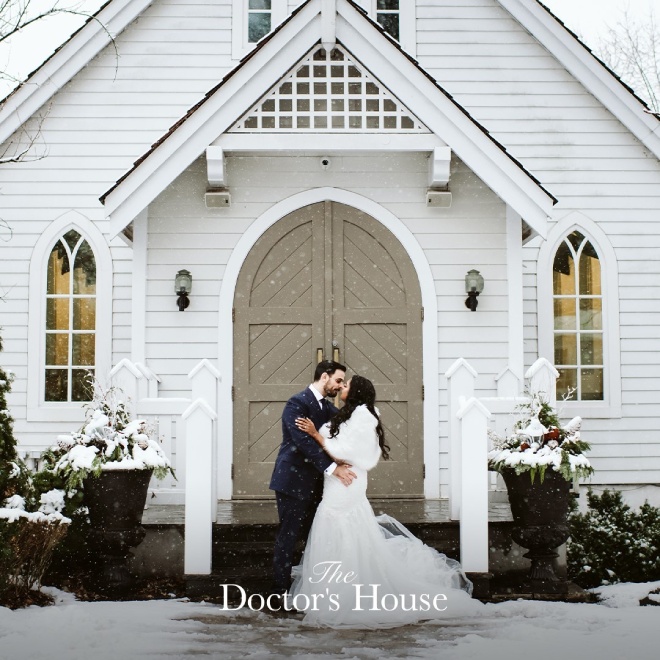 2- Fantasy Farm Event Centre & Banquet Hall
With great views of Lower Don Parklands, Fantasy Farm Event Centre & Banquet Hall takes up a prominent position on Pottery Road. Todmorden Mills Heritage Site, Todmorden Mills Park, and Downtown Toronto are all nearby. It's been hosting engagement parties, weddings, and a lot of other events since 1943.
Any time of year is a good time for a wedding at the Fantasy Farm. There's room for 220 guests at this gorgeous venue. Decoration styles are varied from country and rustic to garden styles. Also, Fantasy Farm Event Centre & Banquet Hall has a great catering team that will cater to all your needs and wishes!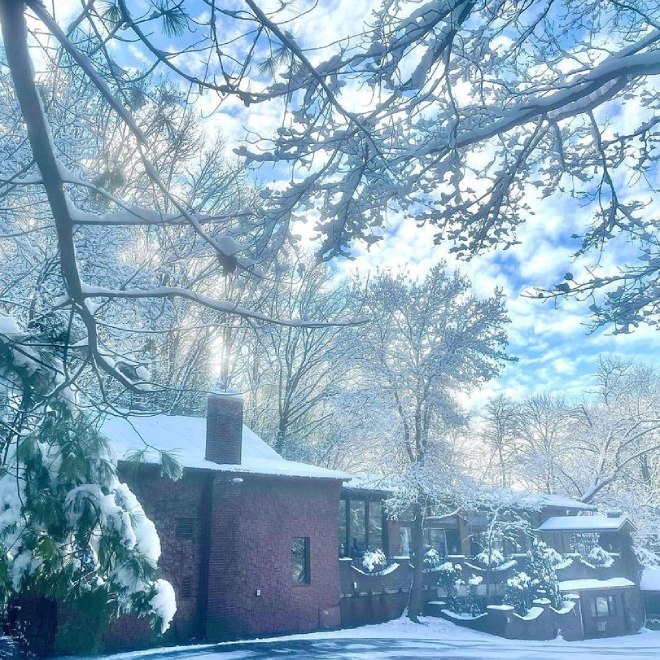 3- Elm Hurst Inn and Spa
The Elm Hurst Inn & Spa is a luxury boutique hotel in Ingersoll. A combination of breathtaking scenery, old-world charm, and contemporary amenities. This place is perfect for weddings of any size or season, thanks to its trimmed lawns and gorgeous indoor spaces. It's a good choice for couples who want a rustic, vintage, traditional, or garden wedding.
There's plenty of indoor and outdoor space at Elm Hurst Inn & Spa for all kinds of events. You'll have access to balconies, patios, and private terraces with a breathtaking view of the countryside. Up to 230 people can fit in the venue. Elm Hurst Inn & Spa also has 49 guest rooms for you and your loved ones to stay in.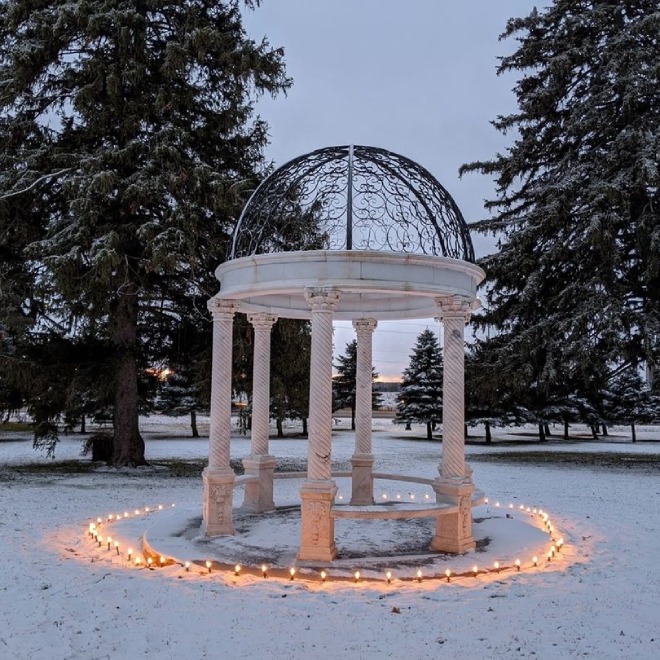 4- Northumberland Heights
Cobourg's Northumberland Heights Wellness Retreat and Spa opened in 1970. With a dining room, a banquet hall, and 14 rooms, this venue is an hour from Toronto. Aside from weddings, they do rehearsal dinners, bridal showers, receptions, and engagement parties.
Indoors and outside, Northumberland Heights has a lot of space to host events. Stylish, sophisticated, inviting, and vibrant, the banquet hall has it all. There's a capacity of 120 guests in this theatre-style hall, which is perfect for weddings in the winter. On-site amenities include a bridal suite, catering, bar, accommodations, free parking and more.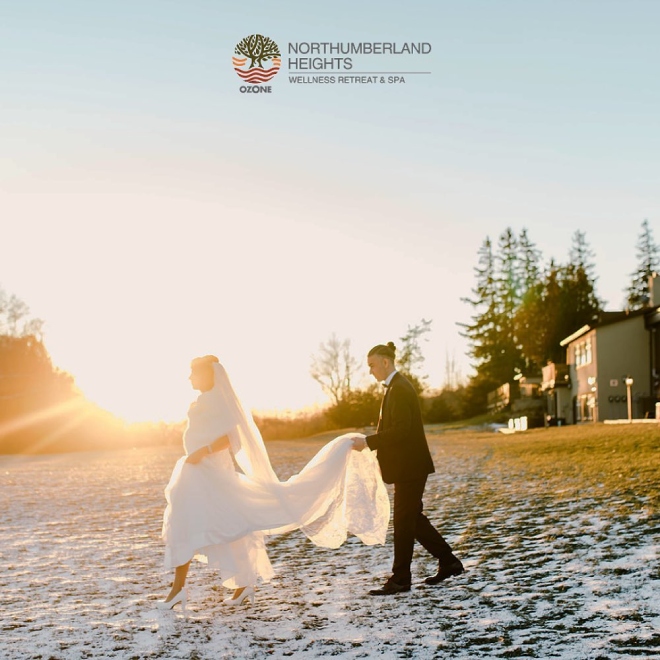 5- The Waterside Inn
There's no place like the Waterside Inn in Mississauga. Just 25 km from Toronto, the venue offers elegant and peaceful surroundings, perfect for riverside weddings. You can have a private dinner or a big wedding here. You'll love it if you want a luxury waterfront venue.
There's a ballroom, restaurant, and private room at The Waterside Inn. With a capacity of 16 to 250, it's perfect for both intimate and big weddings. It's also a 94-suite boutique hotel with beautifully designed and gorgeously decorated deluxe guest suites. The in-room spa service will make your loved ones feel like royalty.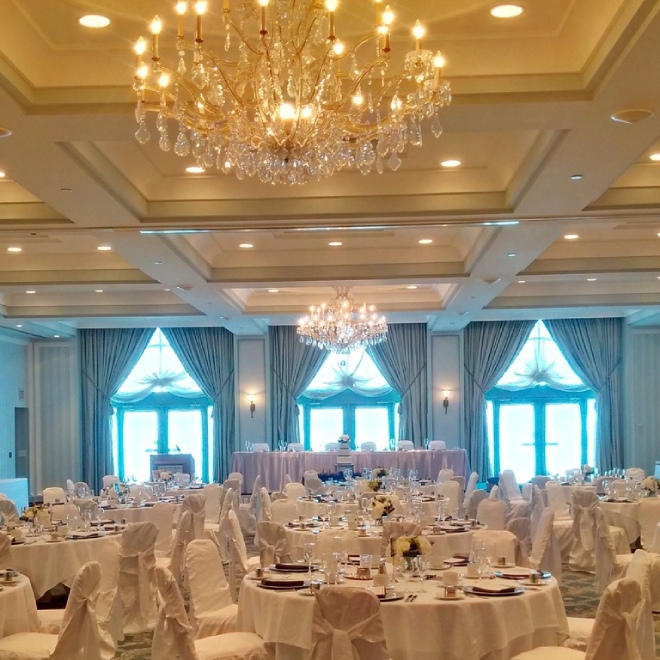 6- Prince of Wales Hotel and Spa
Prince of Wales Hotel & Spa in Niagara-on-the-Lake is an attractive venue where professionals offer impressive settings and top-notch services for weddings and other special events. Fine details, gold trim, wooden floors, and incredible reception areas will take you back to the era of royalty.
There are gorgeous reception spaces at the Prince of Wales Hotel & Spa that'll add some history to your big day. Wedding dinners and other wedding-related events go well here. It can hold 120 people. Accommodations, catering, decorations, and other wedding services are also available.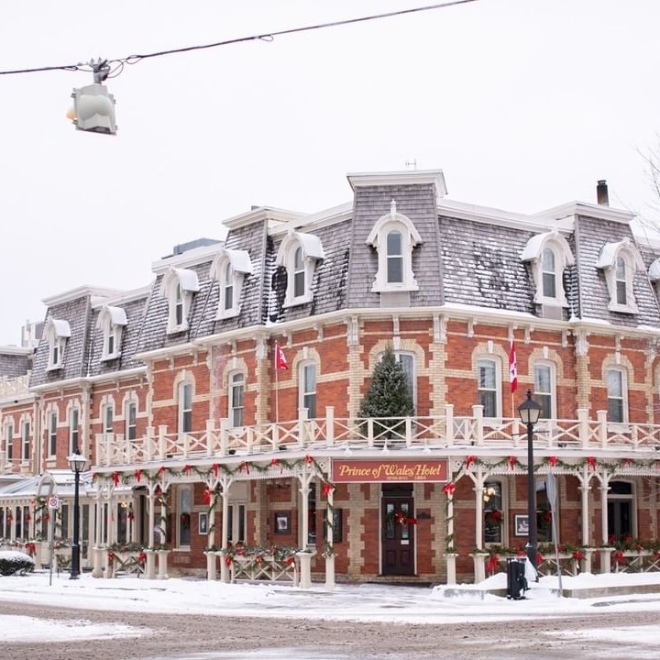 7- Ascott Parc Event Center
Located on Rutherford Road, Vaughan, Ascott Parc Event Centre is the perfect venue for couples looking for high-end weddings. The event center is right next to Sky Zone Trampoline Park and specializes in providing exceptional weddings. With all the bells and whistles and awesome staff, this venue can make your wedding dreams come true.
At Ascott Parc Event Centre, you can have an indoor or outdoor wedding, with a maximum of 550 guests. A beautiful parkside backdrop accompanies the ballrooms and banquet halls. A big garden is also available for celebrations. From the bridal shower to the reception, this event center can handle all your wedding-related events.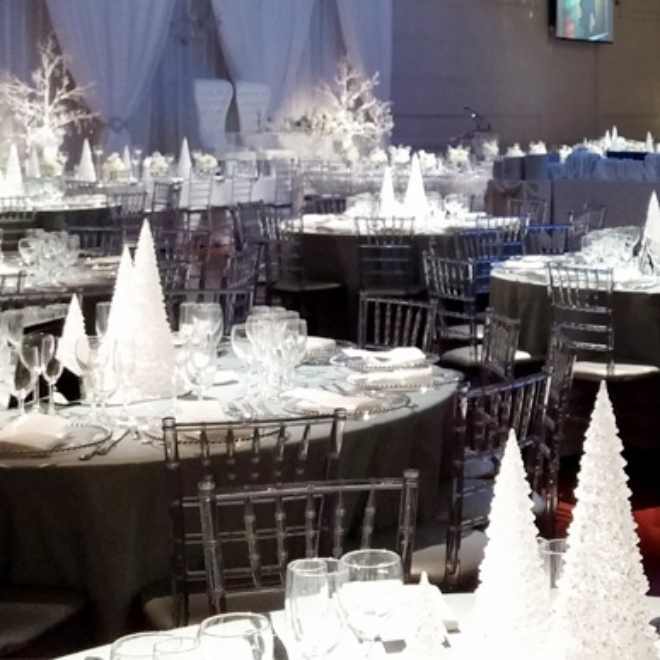 8- Ancaster Mill
Hamilton is home to Ancaster Mill. Part of Pearle Hospitality, it hosts the best weddings. Their food is amazing, their service is great, and they execute your big day seamlessly. Bridal showers, weddings, rehearsal dinners, engagement parties, and receptions are all possible at this gorgeous venue. A romantic wedding event would be perfect here.
There are many facilities at Ancaster Mill which you can choose from. Couples can also tie the knot in two beautiful chapels on site. There's a maximum capacity of 220 people. You'll find beautiful dance floors, chivari chairs, chandeliers, tables, linens and altars here. Your wedding is going to be perfect thanks to the professional and dedicated event planners on-site.
9- Greek Canadian Community of London
With its tastefully decorated ballrooms, amazing food, and great service, the Greek Canadian Community Center has become a wedding hotspot in London since 1983. The restaurant offers a wide variety of cuisine and is perfect for budget-friendly, stylish weddings. All-inclusive packages are available, as well as tailor-made packages.
The Greek Canadian Community Center has two gorgeous ballrooms. With direct access to the patio, the South Ballroom can accommodate 120 guests. There's room for 450 seated guests in the North Ballroom. Natural light streams through their wooden floors and windows, and there's a dance floor and a built-in bar too.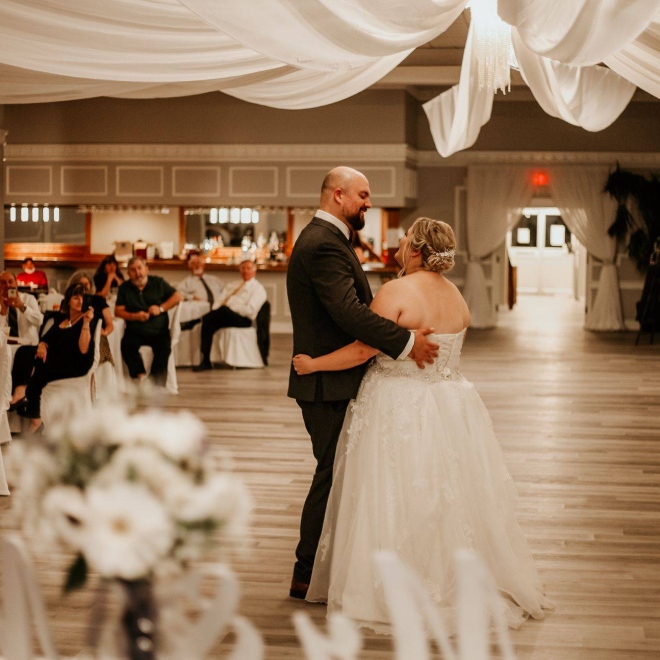 10- Roseville Estate
Cambridge's Roseville Estate has been hosting weddings for more than 30 years. As a Victorian building, it offers rustic charm with a modern twist. Roseville Estate welcomes you with a lush path surrounded by soaring maple trees on both sides. When you cross the stone courtyard, you're hit with the majestic beauty of the venue.
Roseville Estate has classic and unique art plus furnishings and big windows that look out onto the gardens. It can seat 200 people seated. You can have your ceremony outside if you wish to do so. You can choose between the pondside garden or the old historic building. There's a wedding arch and white lawn chairs for your friends and family.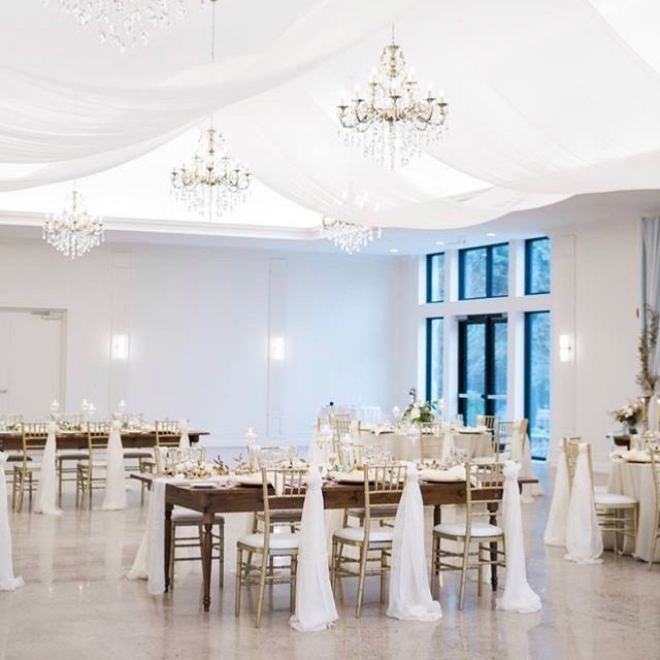 11- Hart House, University of Toronto
Just 6 minutes from downtown Toronto is Hart House. In its neo-gothic structure, the building has hosted 100 thousand events over its century-long history. This venue is known for being one of the best for events and weddings throughout Toronto and Canada. The venue is one of the best in the nation for full-service weddings.
There are more than a dozen different spaces available at Hart House, with a maximum capacity of 400 guests. A tribute to its 100-year history is the majesty of the carved oak timbers, elaborate stonework, and workmanship like no other. In terms of wedding venues, this is one that needs no further embellishment.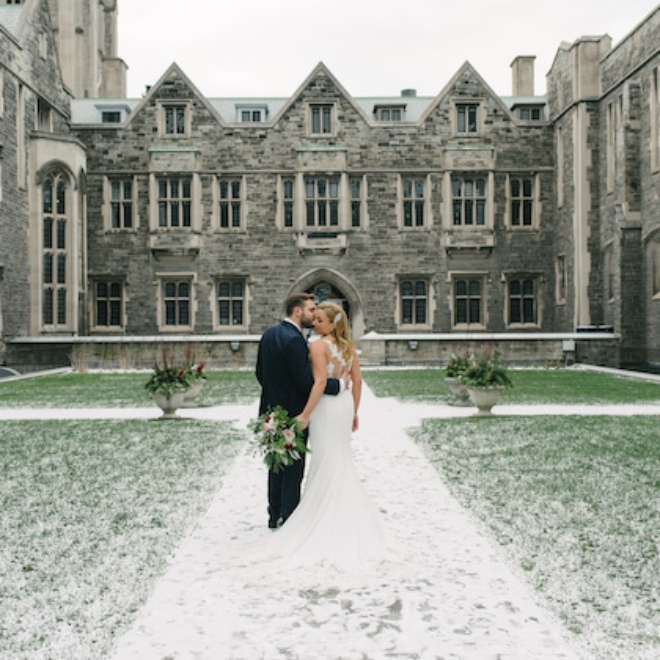 12- The Briars Resort and Spa
Briars Resort and Spa is located in Jacksons Point, on Lake Simcoe's southern shore. This resort hosts weddings and special events. The Lake Simcoe setting makes any wedding extra special. The resort has a competent team that handles everything, so your wedding will be stunning.
With its flexible and unique wedding banquet rooms, The Briars is the perfect place to get married. The maximum guest capacity is 170. The resort has a full-service kitchen for guests. Depending on your wedding theme, you can work out the menu with the chef. For you and your guests, the venue also offers different accommodation options.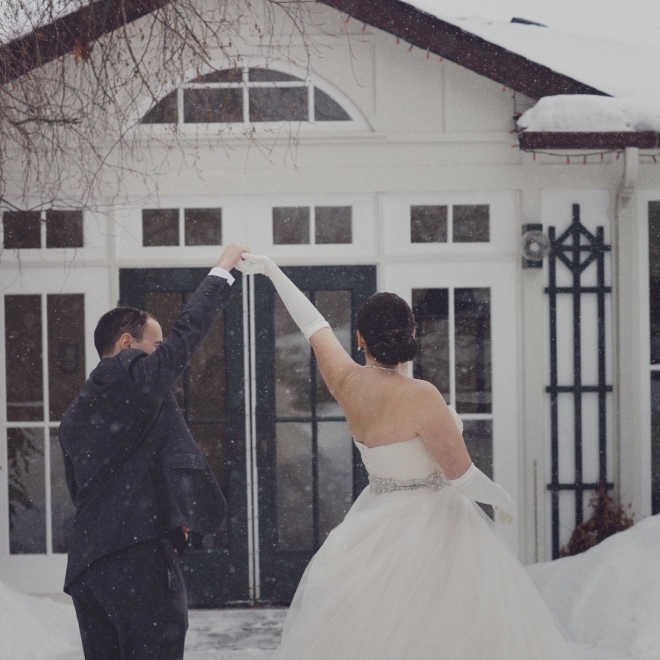 13- Fogolar Furlan
Fogolar Furlan Windsor is a stunning, luxurious banquet hall located in Windsor's urban core. A touch of elegance and perfection goes into its ceremonies and receptions. They've been doing weddings since the 1960s and mastered their craft, so you can expect a memorable, seamless day.
With a capacity of 30 to 650 guests, Fogolar Furlan Windsor is a big venue. Every detail is taken care of, from catering and bar service to lighting and event planning. Stunning chandeliers and sophisticated centrepieces are some of the main features of this exquisitely decorated venue.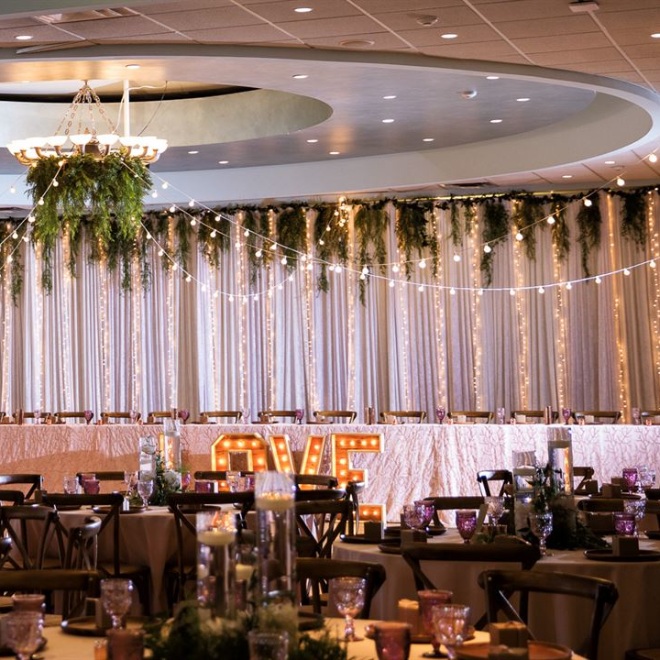 14- The Glenerin Inn and Spa
The Glenerin Inn and Spa has been synonymous with elegance for nearly a century in Mississauga. In 1986, it got a lot of repairs and touch-ups, so it is equipped with modern amenities with an old-world vibe. This venue is elegant and has a historical charm, which makes it perfect for your special day, plus any other wedding-related events you might want.
Glenerin Inn has 30 unique guest rooms and suites and is an artistic jewel, making it the perfect place to get married. There's space for 10 to 150 people. You'll enjoy a variety of appetizers, entrees, and desserts prepared by the venue's executive chef, who has over 20 years of experience. Authentic retro landscapes with big windows, stained glass, exposed beams, and stone fireplaces are all waiting for you!
15- Cambridge Mill
Located just over 30 minutes from Burlington and Hamilton, Cambridge Mill used to be one of Cambridge's top mills. This restored mill is a waterfront venue that honours its past as a wedding location. A neatly renovated 19th-century mill, this five-story building combines beauty and elegance.
With a maximum capacity of 200, Cambridge Mill offers four different indoor and outdoor locations for to-be-weds and their loved ones. Wedding specialists at the venue will walk couples through the whole process so everything is perfect and flawless. In addition to traditional dishes, Joel LaBute will create tasty original dishes based on your requests.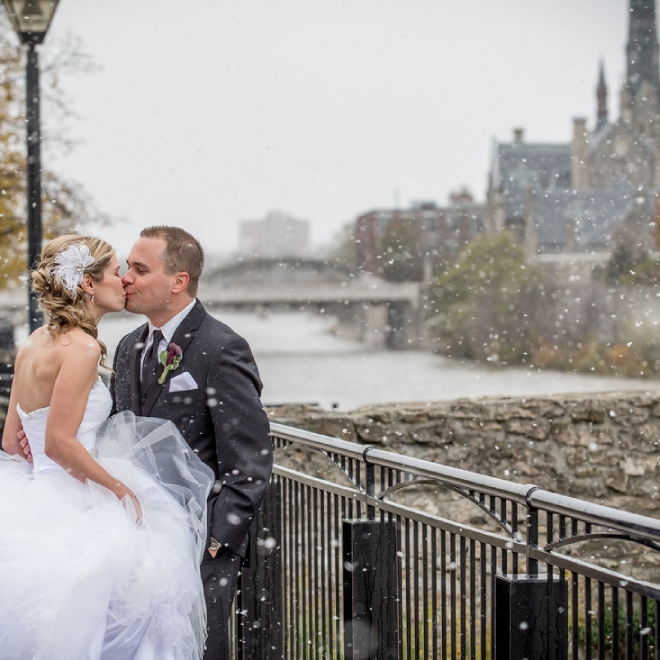 16- Fermenting Cellar
Toronto's Fermenting Cellar is a wedding and event icon on Trinity Street, Distillery Lane. Downtown Toronto, Underpass Park, and West Don Lands are all nearby. It's an expansive 7,500-square-foot venue built in 1859. Many to-be-weds chose it for their big day because of its old-world charm and professionalism. It's the perfect place for a perfect wedding.
The Fermenting Cellar can accommodate 350 people for banquets and 600 people for cocktail parties. It can also accommodate 500 people in theatre style. There's an exposed wooden truss ceiling that can be enhanced with beautiful crystal chandeliers. Long pillars and rustic limestone walls add to the ambience of the venue.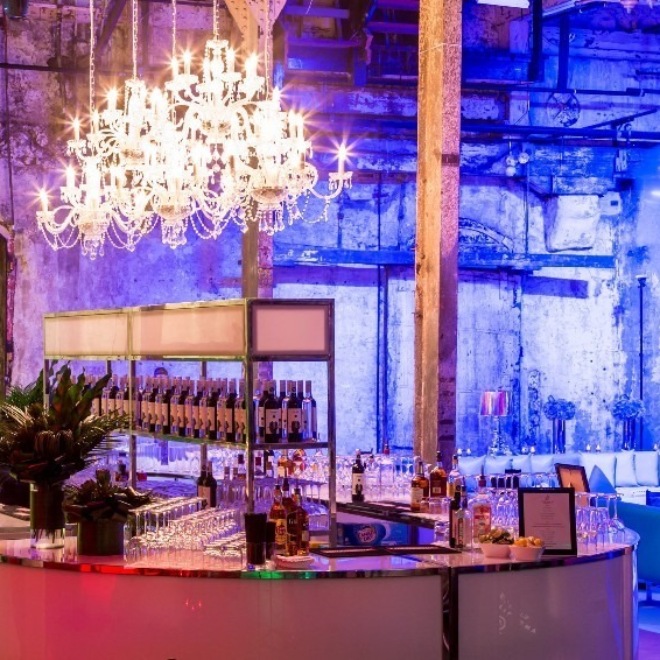 17- W Event Boutique
With W Event boutique, couples can create their dream wedding. Located in Vaughan, it's only a few minutes away from Woodbridge Square. Because of its luxury and sophistication, it's perfect for big weddings.
Couples can get help bringing their ideas to life at W Event Boutique. It's a great place for bridal showers, engagement parties, receptions, and ceremonies. It can hold 160 people seated and 300 people for a cocktail party. Additionally, with tents and tent accessories, outdoor weddings can be covered. Stylish and vintage at the same time.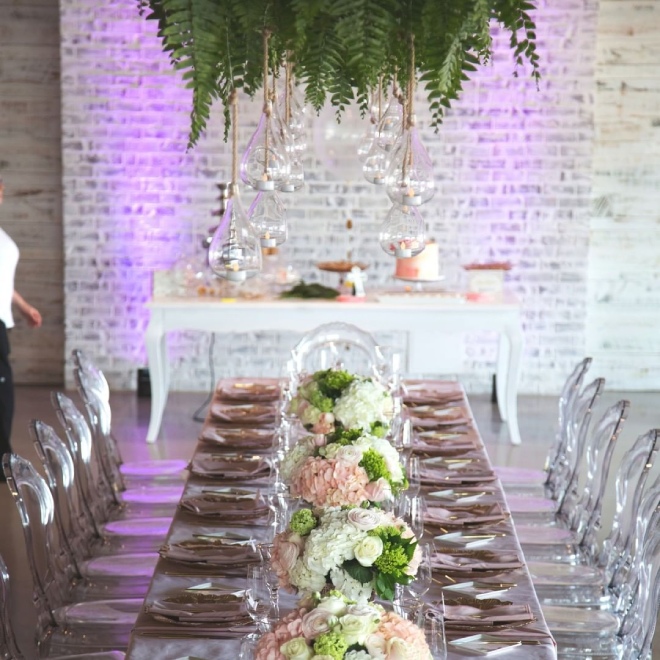 18- Scottish Rite Club
Hamilton's Scottish Rite Club combines elegance with classic modern amenities in its historical, architecturally magnificent setting. It's been around since 1816. History and ambiance combine at this century-old mansion. You can have both elegant ceremonies and receptions there.
Featuring a fifty-foot ceiling, theatre-style seating, romantic, elegant lighting, and over ten hand-painted, antique backdrops to choose from, the Scottish Rite Club is a magnificent setting for your wedding. It can hold 85 people. You'll love the mix of classic charm and modern amenities in this heritage building.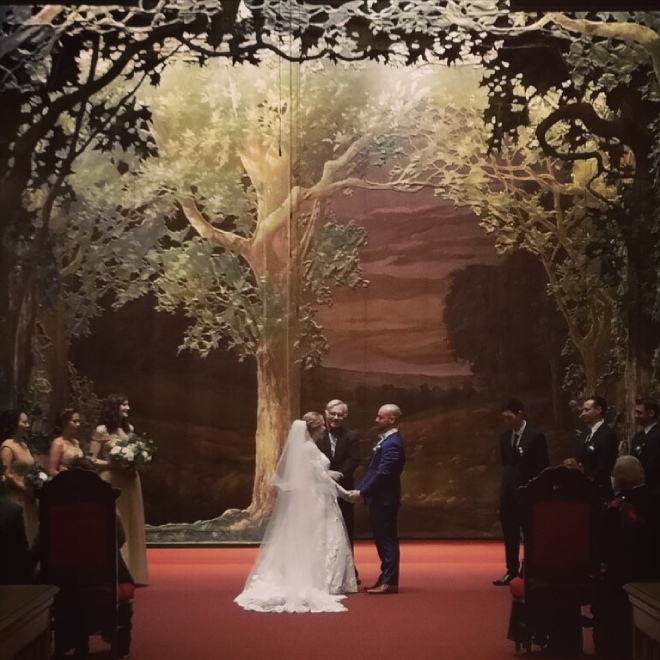 19- White Oaks Resort and Spa
A 10-minute drive from Niagara Falls and St. Catharines, White Oaks Resort and Spa is located in Niagara-on-the-Lake. This elegant venue will make your wedding dreams come true. This venue makes a memorable venue for your special event because of its incredible facilities, Four Diamond rooms, unmatched services, and top-notch catering options.
430 people can be accommodated at White Oaks Resort and Spa. It provides a classic look with a garden and glamorous vibe. As for the food, the culinary team is happy to customize it for the couple. White Oaks Resort and Spa has event planners and experts to help you every step of the way.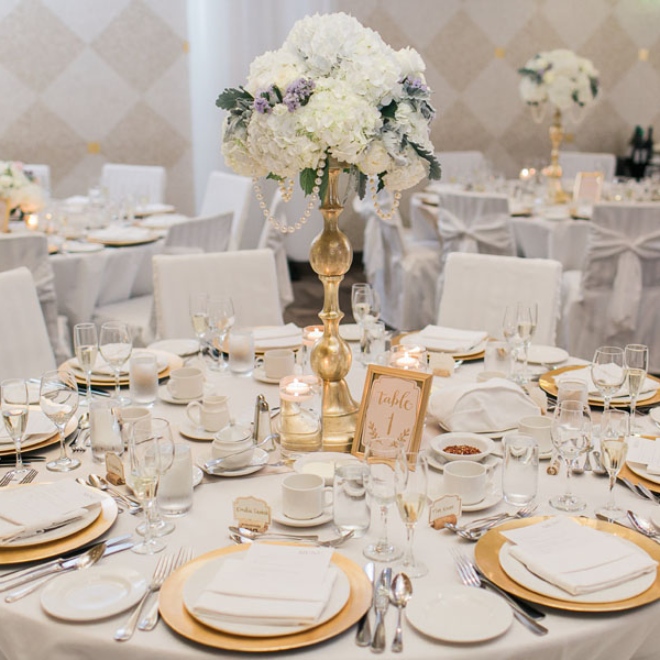 Now that you've got some info, it's time to plan a winter wedding in Ontario that everyone will talk about for generations. A winter wedding in Ontario is uniquely special, whether it's in a stylish banquet hall, an elegant restaurant, or even a farm. The time has come to pick the best winter wedding venue in Ontario!