Whether it's a renovated old factory or a slick urban gallery, there's a loft wedding venue for everyone in Montreal. And here are 10 we recommend checking out!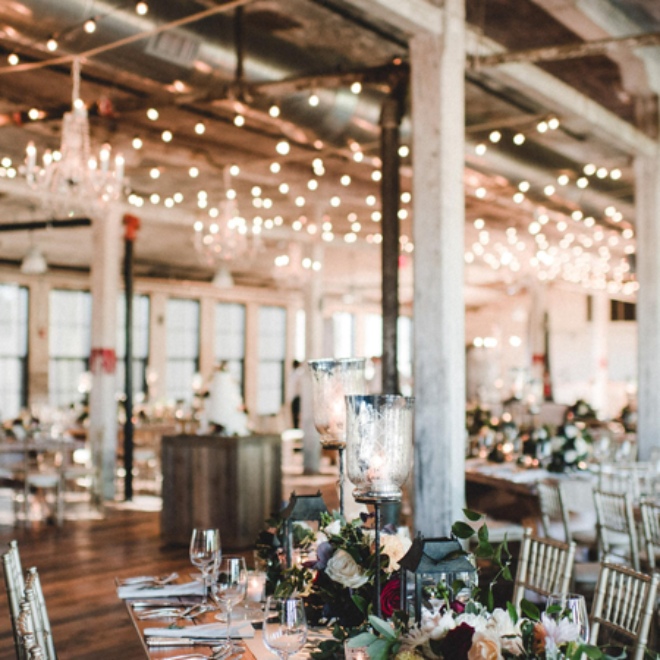 1- Canvas Montreal Reception Loft
Canvas Montreal Reception Loft offers beautiful space for both elegant vintage and urban chic weddings. You can reach this stunning venue in around 10 minutes from downtown Montreal and West island, making it a perfect location for your guests.
In Canvas Montreal Reception Loft, you can host 120 people in banquet style. You can have your bridal shower, engagement party, ceremony and rehearsal dinner here as well. The venue offers free parking and valet services, a photo booth, DJ and many more. It also allows bringing your own alcohol!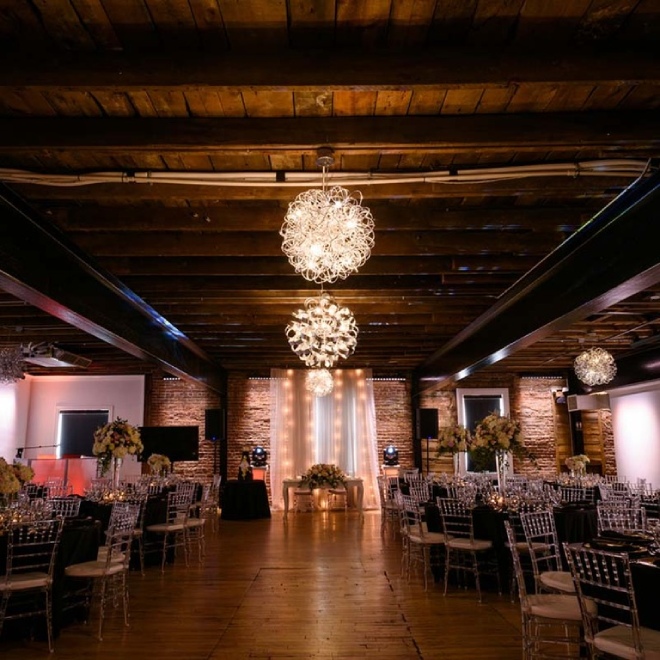 2- Galerie Mx
Located at the heart of Montreal's international district, Galerie Mx offers a unique space for wedding celebrations with its chic and modern interior. It is also across the beautiful landmark Le Palais des Congres, offering fantastic backdrops for your wedding photos.
Galerie Mx can accommodate up to 115 guests for wedding receptions and 300 people for cocktail parties. It is a perfect venue for art lover couples!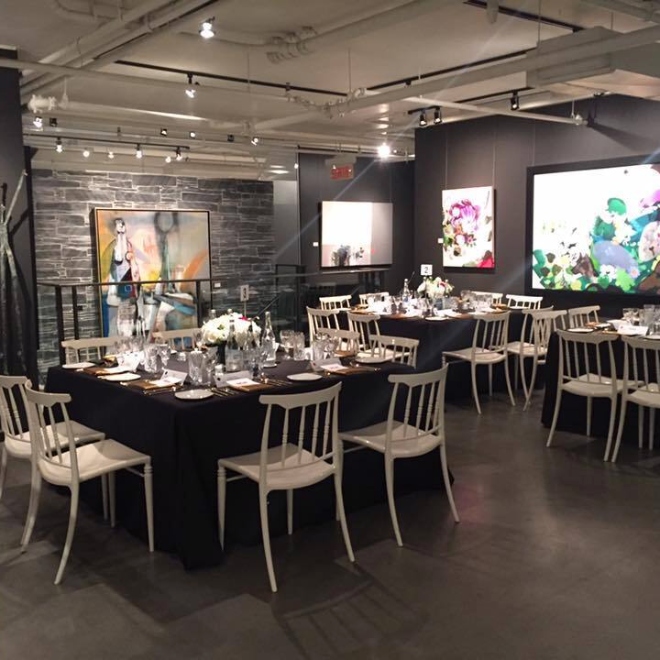 3- Gallery Gora
Let's continue with another venue art lovers will love! Located in the heart of Montreal, Gallery Gora provides a unique space surrounded by artwork, perfect for intimate weddings. It has a capacity of 300 seated guests with an urban feel.
You don't need much decoration for your special day if you choose Gallery Gora as your wedding venue since artworks on the walls will do all the work and leave your guests speechless. Just add some beautiful floral arrangements and dress your chairs, and you're good to go!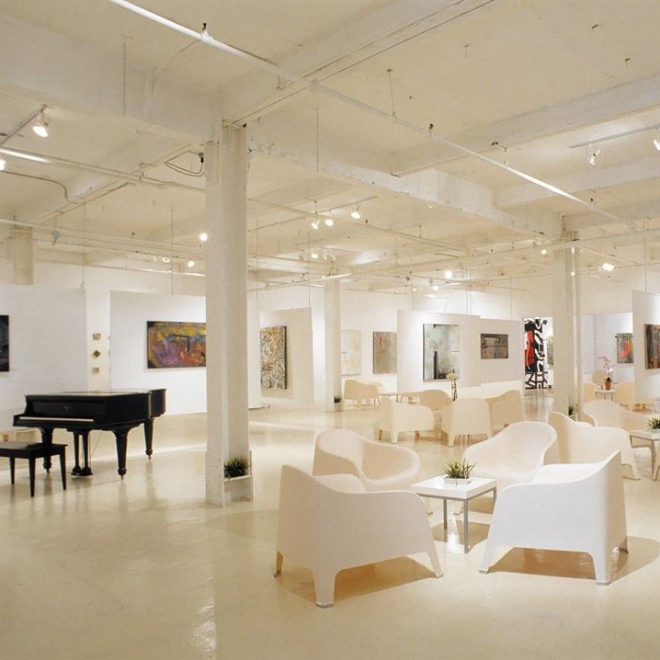 4- Loft 108
Offering on-site catering services, a bridal suite, an event planning team and a fully-equipped bar, Loft 108 is an ideal location for those who plan to have a small wedding. It can accommodate 25 seated guests and has a lounge area to relax.
Loft 108 offers couples different wedding packages that can be customized according to needs and wishes. You can choose the one that fits your budget and style!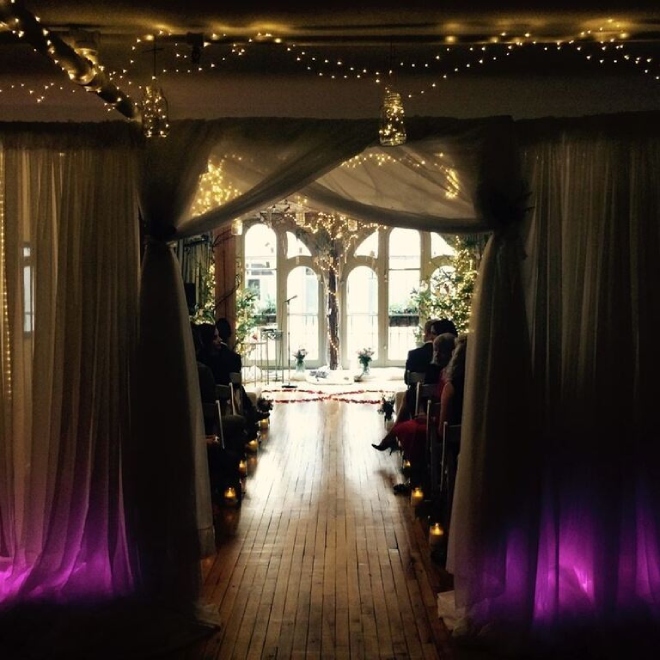 5- Le Livart
A 9-minute drive from Downtown Montreal, Le Livart is ideal for cocktail receptions. It has many versatile rooms with different decor and ambience. Different styles of weddings can be held here, from modern to rustic and vintage.
During a cocktail reception, Le Rivart can host up to 120 guests seated or 250 guests. You can also use the Terrace offering a panoramic view of Montreal. The venue's high ceilings make the rooms look more spacious, and the packages offered are affordable!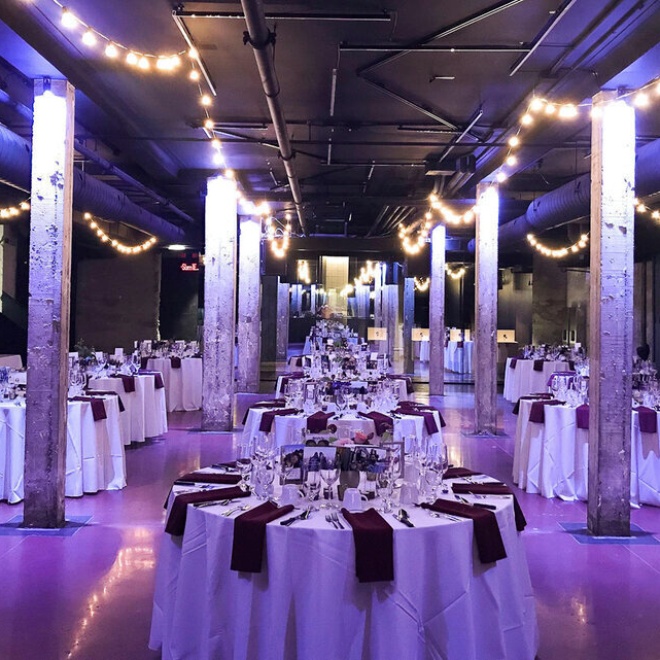 6- L'Auberge Saint Gabriel
L'Auberge Saint Gabriel is a beautiful historic mansion offering a fantastic loft with wooden structures and icons that symbolize Quebec's rich history. You have many hall options to choose from, with different designs and ambiences.
L'Auberge Saint Gabriel can host up to 150 seated guests and 200 guests for a cocktail reception. This venue fascinates everybody with its historic fireplace, round tables, and beautiful ceiling lightings!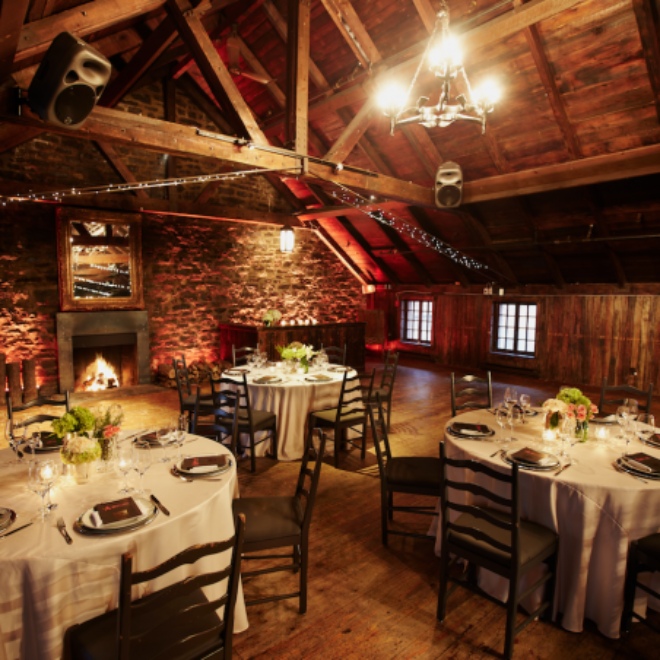 7- Escape Artemia
Located in Little Burgundy, Escape Artemia is a modern wedding venue with amazing terraces and rooftops revealing fantastic views of Montreal. The wooden decor, carpets and macrame give a rustic boho vibe to the space and make it perfect for intimate celebrations.
Escape Artemia has an underground parking lot, fantastic bar service and an on-site event planner. It is also wheelchair accessible!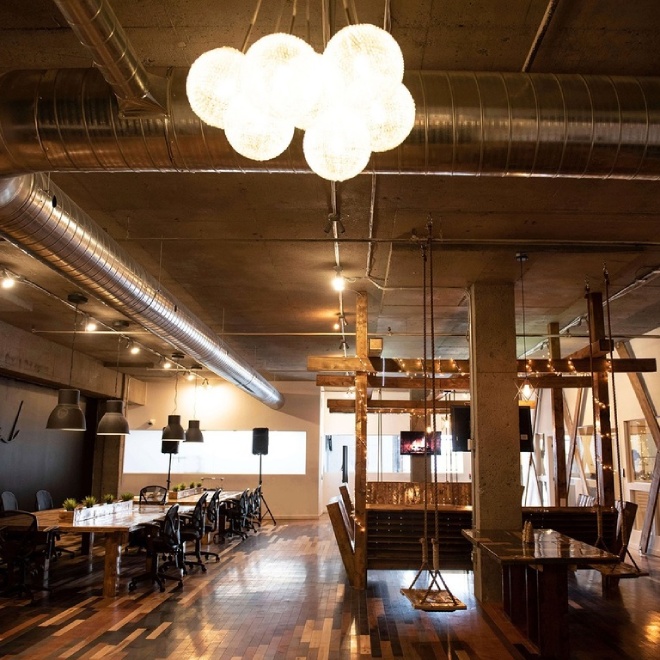 8- Galerie Lounge TD
Galerie Lounge TD is another loft wedding venue ideal for cocktail receptions in Montreal. It offers a magical ambience with artworks of world-renowned artists, and it hosts many international exhibitions.
Galerie Lounge TD can accommodate up to 240 guests. It offers many services to couples, including a fully-equipped kitchen and bar, on-site catering, customized furniture, and a large parking lot.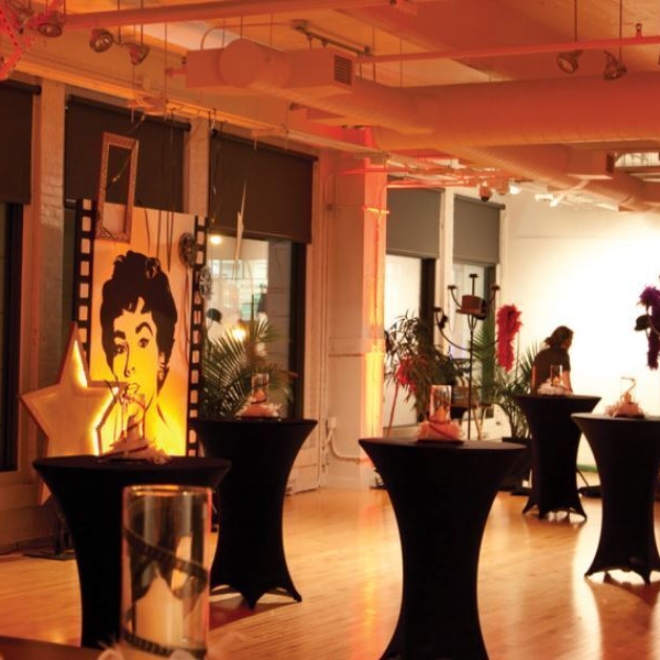 9- Mon Loft Prive
Located at the heart of Quartier des Spectacles, Mon Loft Prive is an award-winning reception space, and it is ideal for both small and big receptions. You can have an intimate wedding with as little as 50 guests or a large event with 250 guests.
The wedding packages offered by the venue include a 5-hour hall rental, a fully-equipped bar, professional sound and lighting systems and many more! White walls, vaulted ceilings and wooden floors add romance and class to the venue and create an ambience for different styles of weddings, including vintage, modern and industrial.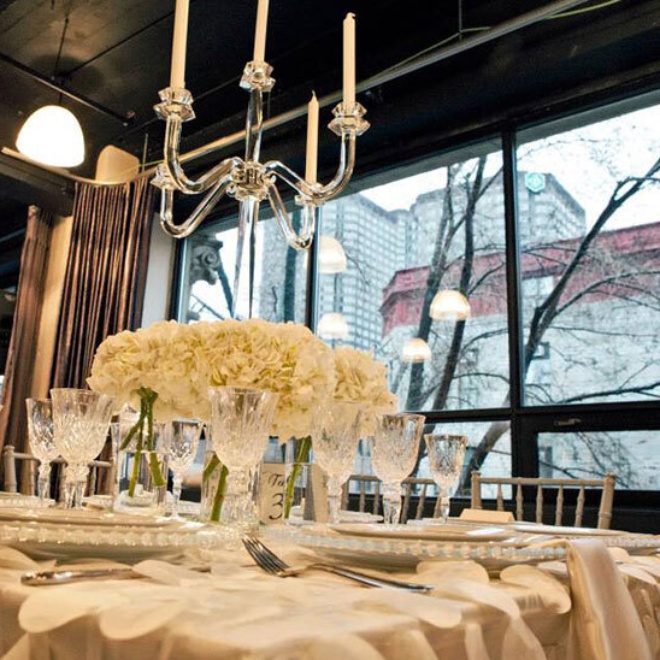 10- Montréal Science Centre
Located on King Edward Pier in the old port of Montreal, Montréal Science Centre offers incredible spaces for wedding celebrations. It can accommodate nearly 1200 guests and provides panoramic views of many important landmarks, such as splendid views of the river, Old Montreal and IMAX TELUS cinema.
Wooden finishes, table and furniture linens of different colours and huge transparent glasses create a romantic, elegant and industrial atmosphere perfect for urban chic weddings!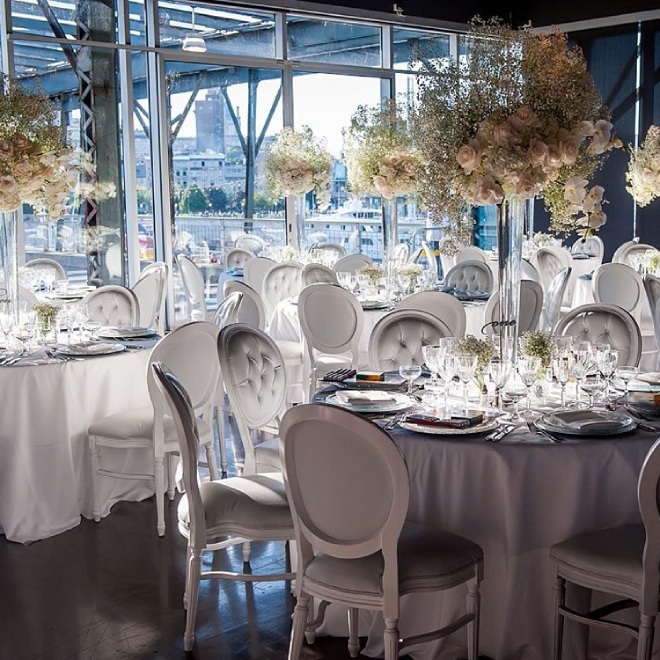 We've taken a look at the best loft wedding venues in Montreal together. If you liked some of them, you can obtain free quotes from the venues right away. For more Montreal wedding venues, you can click the link!