These teeth whitening tips from Citydent İstanbul will help you achieve the perfect smile on your big day!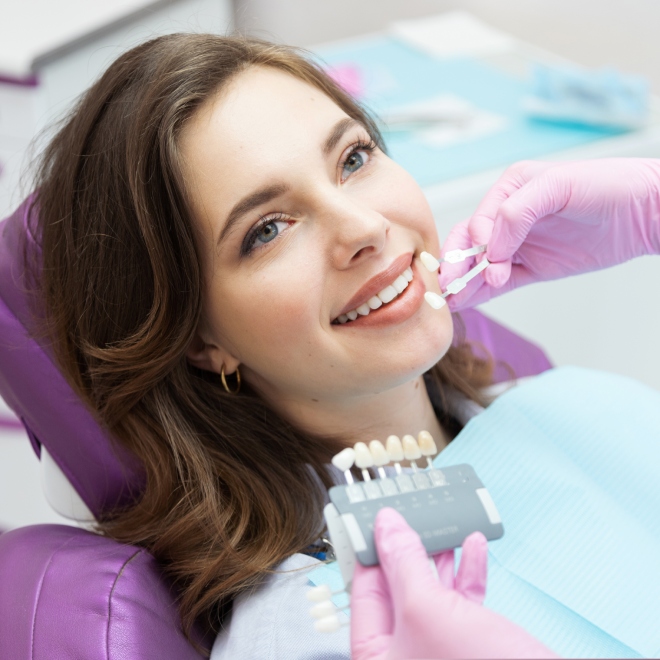 Almost all of our patients contact us to learn more about teeth whitening at Citydent before key occasions such as forthcoming weddings, job or media interviews, graduations, and large meetings. Considering how often your photographer, family, and friends will shout to you to "Smile!" on your big day, it's genuinely very natural to want your smile to be at its finest.
It always makes us really glad to make your most beautiful day even more lovely with the added confidence of your gorgeous and shining teeth. With the arrival of summer, we wanted to share the points that should be considered before visiting a teeth whitening clinic in Istanbul before such key events so that your charming smile after teeth whitening is not overshadowed by pain and discomfort. So, here is the 7-step Citydent Istanbul Teeth Whitening guide for patients!
1. Dental Exam
We always recommend beginning with a general exam at least one month before the big day. As your wedding date approaches, make an appointment with your dentist. You don't need to wait for your next regular visit. Consult your dentist about the teeth whitening techniques and your desired results. This will help you with your plans and schedules, including your budget. Besides that, teeth whitening treatments may differ depending on the person's oral condition. Some stains may require several sessions or a more comprehensive treatment plan. It may take less time to obtain the desired outcomes for individuals who regularly pay a visit for cleaning. So, if you are considering a teeth whitening procedure, you should discuss it with your dentist widely.
2. Go deeper into the topic
Because some stains on the tooth surface may be caused by the tooth structure itself or poor dental health. Usually, there really are no symptoms other than cosmetic degradation at the earliest stages of caries and other dental issues. And that means you may need a more extensive treatment plan alongside bleaching to get the best possible outcome.
3. Cleaning
Teeth cleaning and teeth whitening are two distinct procedures. However, scaling eliminates the food particles stuck between your teeth and also removes the plaque and tartar that builds up over time. In other words, if your dentist has advised cleaning, we highly recommend you proceed with the treatment. Teeth cleaning will help remove some stains before whitening.
4. Timing
You may be considering whitening your teeth a few days before the big day to ensure they are at their whitest. While there is nothing wrong with this, your dentist will not encourage it. If you whiten your teeth day or night before, you may have to spend your happiest day with unpleasant feelings such as pain and soreness in the mouth. Citydent Istanbul recommends starting the process one month before your wedding.
5. Collaboration
Your dentist will share "Dos and Don'ts" to ensure your teeth are not stained before the big day. Don't step outside of that frame, at least until the big day. Brush and floss regularly, and avoid sugary foods. Coloured foods/drinks such as coffee and tea can also stain your teeth and affect the whitening results.
6. Smile with the same happiness forever
Even if you don't have a particular reason to go, see your dentist regularly for a dental check-up. Regular cleanings will help remove stains and plaque buildup. Be sure to do it. In addition, a dental examination will be done with the excuse, and you will get rid of the problems before they even start. This protects your self-confidence, time and money as well as your health. In fact, teeth whitening is much easier and more effective when you regularly clean your teeth.
Click here for more tips, other treatments, or to book a consultation: Citydent İstanbul