One of the pros of having a wedding is that you and your partner get to gather all the people you love the most in one room, and listen to some of them give wedding toasts - or in some cases… roasts! Here, we have brought together some of these funny wedding speeches for you! Enjoy!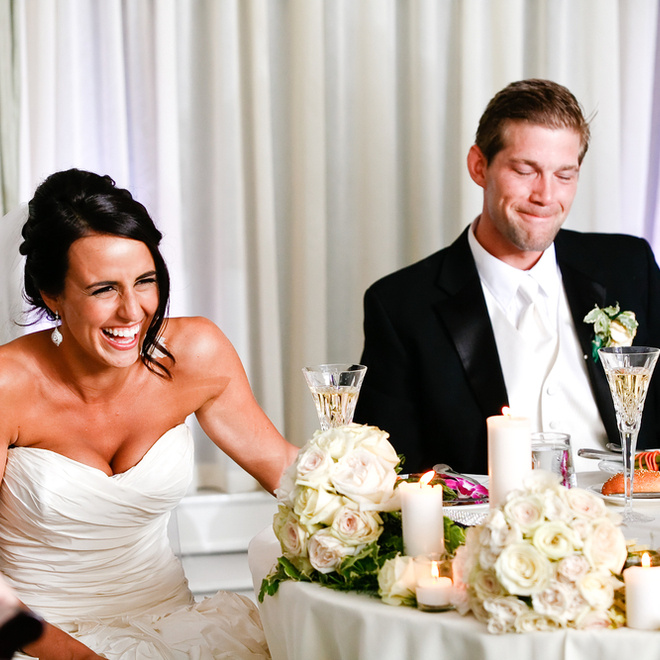 1- When your best friend is just a little chatty!
2- Couples who moisturize together stay together!
3- When the groom's brothers set the bar sky high so he only has two days in a year to impress his sister-in-law!
4- Who could blame him?
Guess the bride had to give a heads up to the guests saying that the groom had a twin brother!
5- Altruism at its finest!
6- He saw the chance and he took it!
7- He's lucky to have found her during the good old times when Tumblr was still alive!
8- How this bridesmaid starts off her wedding speech is hilarious!
9- The moment when everyone thinks she is going to do the thing, she does this!
10- This grandpa brings a new perspective to the secret to 55 years of marriage!
11- Just wait for the twist that comes after the "uh-oh"!
12- Is a wedding truly complete if it doesn't involve some sisterly roast?
Bonus: We think you'll love this amazing speech by the flower girl!
Our favourite was definitely the third one! What was yours? Leave it in the comments below!